I Am Obsessed With The Netflix's Drama "You" || Estoy obsesionado con el drama de Netflix "You" [Eng/Esp]

A better title might be:
"I can't stop talking about "YOU "
Un título mejor podría ser
No puedo dejar de hablar de "TI"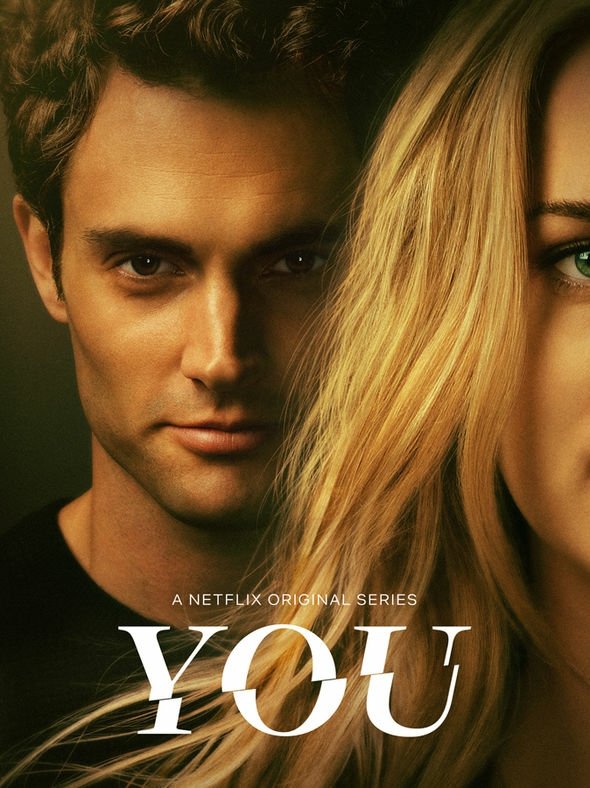 Image from Imdb
Am not a fan of Psychological thriller movies,infact i hate anything that affects my mental or emotional state,All this changed recently,when I decided to re-watch "YOU". At first I was captivated by the title,then I was motivated that the series was on Netflix! I started the series in 2020 during the pandemic but I stopped after "3 Episodes" saying "No,not my type of series,I quit!".
But here I am,few months later, writing a review on what I think is my best tv show ever.
No soy fan de las películas de suspense psicológico, de hecho odio cualquier cosa que afecte a mi estado mental o emocional, todo esto cambió recientemente, cuando decidí volver a ver "YOU". Al principio me cautivó el título, luego me motivó que la serie estuviera en Netflix. Empecé la serie en 2020 durante la pandemia pero la dejé después de "3 episodios" diciendo "¡No, no es mi tipo de serie, lo dejo!".
Pero aquí estoy, unos meses después, escribiendo una reseña sobre la que creo que es mi mejor serie de televisión.
ABOUT "YOU" || SOBRE "TI"
"YOU" is an American psychological thriller television series that began in September 2018 and has 3 seasons already with the 4th season keenly expected by it's large fanbase.
The series is about a man Named Joe Goldberg who is a book store manager and a serial killer. Joe kills for love and is a very weird psychopath who believes that he would find the right partner and must do everything to get her.
He ends up meeting women whom he stalks and monitor using social media and other technology. Weird right?
"YOU" es una serie de televisión de suspenso psicológico estadounidense que comenzó en septiembre de 2018 y ya tiene 3 temporadas con la cuarta temporada muy esperada por su gran base de fans.
La serie trata de un hombre llamado Joe Goldberg que es gerente de una librería y un asesino en serie. Joe mata por amor y es un psicópata muy raro que cree que va a encontrar a la pareja adecuada y debe hacer todo lo posible para conseguirla.
Acaba conociendo a mujeres a las que acosa y vigila utilizando las redes sociales y otras tecnologías. Raro, ¿verdad?

WHY DID I STOP WATCHING "YOU" INITIALLY?
If the show is that great? Why did you stop at first?
Well, I was afraid the show had some horrific death scenes that I couldn't stand,I hated the fact that "joe" was stalking women and using violence as a means to getting them. It looked like a horror and crazy show after the first 3 episodes that's why I stopped..but in all honesty, I'm Glad I tuned in back!
¿Si el programa es tan bueno? ¿Por qué lo dejaste al principio?
Bueno, tenía miedo de que la serie tuviera algunas escenas de muerte horribles que no podía soportar, odiaba el hecho de que "Joe" estuviera acechando a las mujeres y utilizando la violencia como medio para conseguirlas. Parecía un programa de terror pero estúpido después de los 3 primeros episodios, por eso lo dejé... pero, sinceramente, ¡me alegro de haber vuelto a sintonizarlo!

Few weeks ago, I was bored and was looking for what to watch,I went to twitter and saw "You" trending! And am like? What is special about this show?. Then I reluctantly decided to give it one more shot. Watching it the second time,it felt different, I saw the brilliance behind the scripts,the crazy movie is a whole wonder Genius! The suspense made me feel on another level, at that point I knew why "YOU" is very popular.
The show does a good job of explaining the thought process of the serial killer "Joe Goldberg" through Narration . When you listen to how he thinks,you almost would certainly root for a serial killer! It looks so brilliant that the writers and actors would make you love a murderer and make you wish he never got caught. Strange Right?
Writing this,I'm doing my best not to give out spoilers because I really want you reading this to watch it and enjoy it like I did. It's a very interesting watch.
¡Hace unas semanas, estaba aburrido y buscaba qué ver, fui a twitter y dije "You" trending! Y estoy como? ¿Qué tiene de especial esta serie? Entonces decidí a regañadientes darle una oportunidad más. Viéndola por segunda vez, me sentí diferente, vi la brillantez detrás de los guiones, la loca película es toda una maravilla ¡Genio! El suspenso me hizo sentir en otro nivel, en ese momento supe porque "YOU" es muy popular.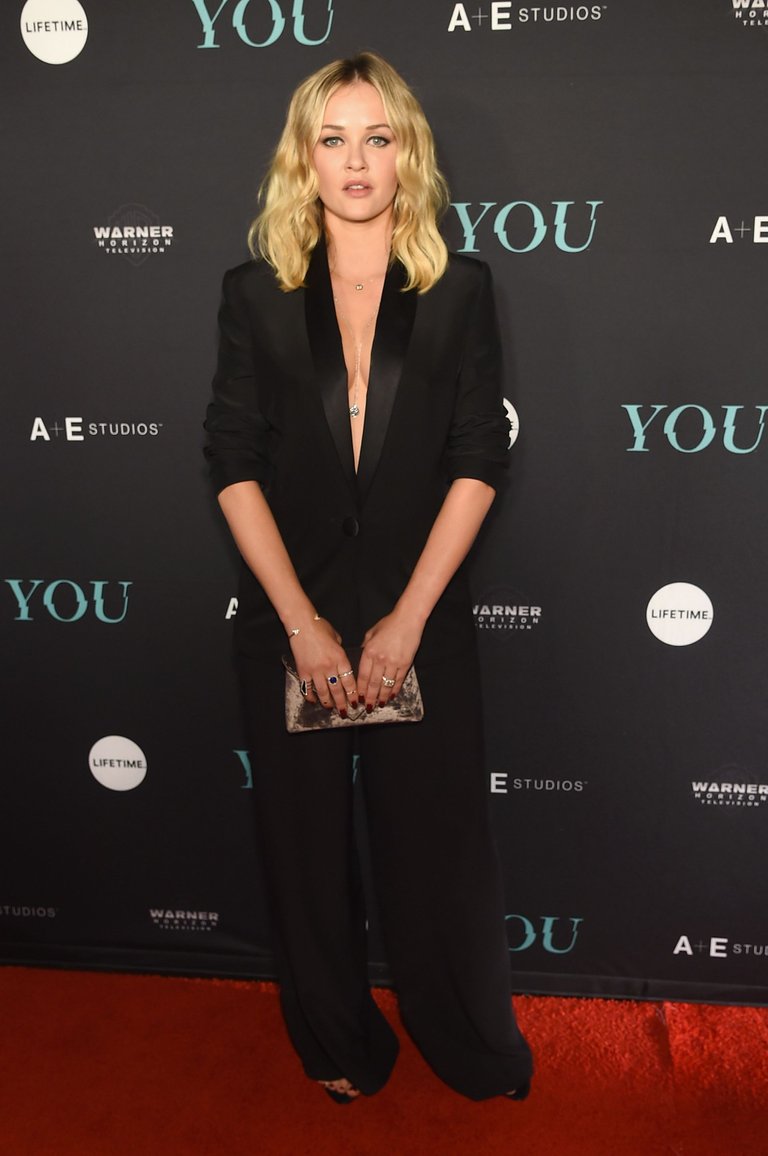 Image from Imdb

El programa hace un buen trabajo explicando el proceso de pensamiento del asesino en serie "Joe Goldberg" a través de la Narración . Cuando escuchas cómo piensa, ¡casi seguro que te animas con un asesino en serie! Parece tan brillante que los guionistas y los actores hagan que ames a un asesino y te hagan desear que nunca lo atrapen. Extraño, ¿verdad?
Escribiendo esto, hago todo lo posible por no dar spoilers porque realmente quiero que los que lean esto lo vean y lo disfruten como yo lo hice. Es un reloj muy interesante.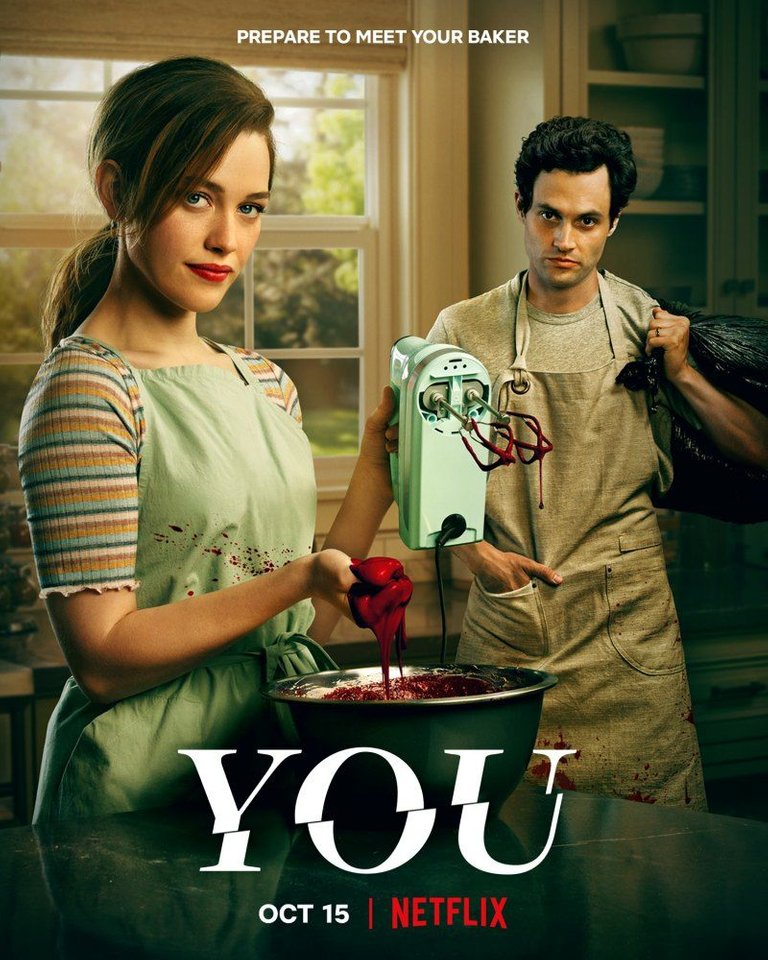 Image from Imdb
One of the reasons why this show is great is because of the actors! They are excellent, there were so many deaths and many new actors coming in but you won't even notice,that's the beauty of the movie!.
Season 3 came out this year's October and over 111 millions views already, and is currently the most popular show on Netflix (October stats).
¡Una de las razones por las que esta serie es genial es por los actores! Son excelentes, hubo muchas muertes y muchos actores nuevos que entraron, pero ni siquiera te darás cuenta, ¡esa es la belleza de la película!
La tercera temporada se estrenó en octubre de este año y ya cuenta con más de 111 millones de visitas, y actualmente es el programa más popular de Netflix (estadísticas de octubre).
If you love TV,Join the "You" Train today if you haven't already!
Si te gusta la televisión, únete hoy mismo al tren del "tú" si aún no lo has hecho!
Thank You For Your Attention!
Translation done using DeepL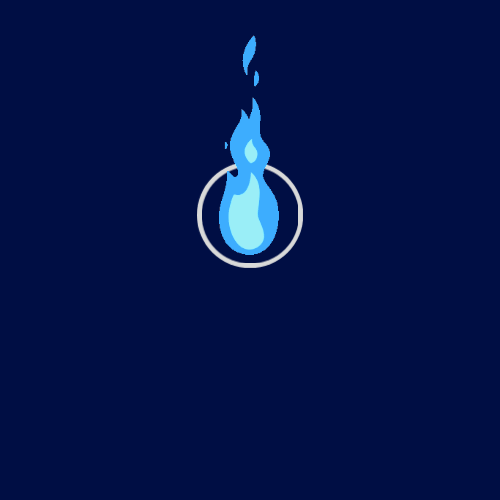 ---
---