[ENG/ESP] REVIEW : THE QUEEN'S GAMBIT || RESEÑA : EL GAMBITO DE LA REINA

Hello everyone, This will be my first time writing a review and what makes me do so is because I love the game of chess so much. It's not the first movie to show chess on a world stage but this one stands out as you don't need to understand the game of chess before you watch it. It's almost a year since the series was made (October 23, 2020), However, I am writing this for those who haven't seen the movie yet, that it's worth 7 hours of your time.I will do my best to talk about it without giving too much spoilers.
Hola a todos, Esta será la primera vez que escriba una crítica y lo que me lleva a hacerlo es porque me gusta mucho el juego del ajedrez. No es la primera película que muestra el ajedrez en un escenario mundial, pero esta se destaca ya que no es necesario entender el juego del ajedrez antes de verla. Hace casi un año que se hizo la serie (23 de octubre de 2020), sin embargo, escribo esto para aquellos que no han visto la película todavía, que vale la pena 7 horas de su tiempo.Haré lo posible por hablar de ello sin dar demasiados spoilers.
The Queens gambit is an American television series which coined it's name from a popular chess opening "Queens Gambit" Beginning in the mid-1950s and proceeding into the 1960s,the story follows the life of Beth Harmon (Anya Taylor-Joy), a fictional chess prodigy on her rise to the top of the chess world while struggling with drug and alcohol dependency.Like i said earlier,The series is made in a manner that even watchers who have never played chess feel each beat in the games.A storyline that stays with you long after every scene. I can't say enough regarding the nature of the acting.Master acting from all characters, particularly from the lead Character
Anya Joy-Taylor, is glorious. She is the freshest, most intriguing entertainer to go along in numerous years and is bound for fame.Taylor's most noteworthy strength is her capacity to depict both weakness and strength all the while.
El gambito de la reina es una serie de televisión estadounidense que toma su nombre de una popular apertura de ajedrez, el "gambito de la reina". La historia, que comienza a mediados de la década de 1950 y se prolonga hasta la década de 1960, sigue la vida de Beth Harmon (Anya Taylor-Joy), un prodigio del ajedrez ficticio que asciende a la cima del mundo del ajedrez mientras lucha contra la dependencia de las drogas y el alcohol. Como he dicho antes, la serie está hecha de manera que incluso los espectadores que nunca han jugado al ajedrez sienten cada golpe en las partidas. No puedo decir lo suficiente con respecto a la naturaleza de la actuación.
Anya Joy-Taylor, es gloriosa. Es la artista más fresca e intrigante que ha aparecido en muchos años y está destinada a la fama.La Fuerza más notable de Taylor es su capacidad para representar tanto la debilidad Como la Fuerza todo el Tiempo.
On my return to Hive, I recently wrote Why Moms And Dads Needs To Teach Their Kids Chess But the truth is there's no better publicity than the Queens gambit series,
In fact in the recent Emmy awards last month (September), The Queen's Gambit was norminated 11 Emmys for, among different classifications, coordinating, creation plan, period outfits and cinematography.
Chief maker William Horberg Praised Netflix Star Anya Taylor-Joy's performance as chess prodigy Beth Harmon as a motivation.
You propelled an entire age of young ladies and young ladies to understand the man controlled society has no guard against our Queens,"
The story starts in Lexington, Kentucky, where an eight-year-old Beth, having lost her mom in a car accident, is taken to a halfway house where she is shown chess by the structure's caretaker, Mr Shaibel. As was normal during the 1950s, the shelter apportions everyday sedative pills to the young ladies to balance their disposition, which transforms into a habit for Beth. She rapidly turns into a solid chess player because of her perception abilities. A couple of years after the fact, Beth is taken on by Alma Wheatley and her husband from Lexington. As she acclimates to her new home, Beth enters a chess competition and wins regardless of having no related knowledge in cutthroat chess. Alma is at first impervious to Beth's advantage in chess, yet after Beth wins her first competition, Alma is completely strong of her supporting little girl's visits to enter different chess tournaments. She creates friendships with a few groups, including previous Kentucky State Champion Harry Beltik, United States National Champion Benny Watts, and writer and individual player D.L. Townes. As Beth ascends to the highest point of the chess world and receives the monetary rewards of her prosperity, her medication and liquor reliance turns out to be more awful.
En mi regreso a Hive, escribí recientemente Por qué las mamás y los papás deben enseñar a sus hijos a jugar al ajedrez,. Pero la verdad es que no hay mejor publicidad que la serie El gambito de la reina,
De hecho, en los recientes premios Emmy del mes pasado (septiembre), El gambito de la reina fue norminado 11 Emmys por, entre diferentes clasificaciones, coordinación, plan de creación, trajes de época y cinematografía.
El director William Horberg elogió la actuación de la estrella de Netflix Anya Taylor-Joy como prodigio del ajedrez Beth Harmon como motivación.
Impulsó a toda una época de señoritas y jóvenes a entender que la sociedad controlada por el hombre no tiene guardia contra nuestras Reinas.
La historia comienza en Lexington, Kentucky, donde una Beth de ocho años, que ha perdido a su madre en un accidente de coche, es llevada a una casa de acogida donde el cuidador de la estructura, el Sr. Shaibel, le enseña el ajedrez. Como era normal en los años 50, el centro de acogida reparte a diario pastillas sedantes a las jóvenes para equilibrar su disposición, lo que se transforma en un hábito para Beth. Rápidamente se convierte en una sólida jugadora de ajedrez gracias a su capacidad de percepción. Un par de años después, Beth es acogida por Alma Wheatley y su marido de Lexington. Mientras se aclimata a su nuevo hogar, Beth se presenta a una competición de ajedrez y gana a pesar de no tener conocimientos relacionados con el ajedrez de corte. Alma es al principio impermeable a la ventaja de Beth en el ajedrez, sin embargo, después de que Beth gana su primera competición, Alma es completamente fuerte de su apoyo a las visitas de la niña para entrar en diferentes torneos de ajedrez. Ella crea amistades con algunos grupos, incluyendo el anterior Campeón del Estado de Kentucky Harry Beltik, el Campeón Nacional de los Estados Unidos Benny Watts, y el escritor y jugador individual D.L. Townes. A medida que Beth asciende a lo más alto del mundo del ajedrez y recibe las recompensas monetarias de su prosperidad, su dependencia de la medicación y el alcohol se vuelve más terrible.
Conclusion
I will conclude by saying the 7 episodes of the Queen's Gambit is worth your time, even if it doesn't win you over to the chessboard, it will probably hold you to a draw. Below is a trailer in English,However there are subtitles available on Netflix.
And if it does win you over,please feel free to join the Chess Community
Conclusión
Concluiré diciendo que los 7 episodios del Gambito de la Reina valen su tiempo, incluso si no te gana al tablero de ajedrez, probablemente te mantendrá en tablas. A continuación se muestra un tráiler en inglés, aunque hay subtítulos disponibles en Netflix.
Y si te convence, no dudes en unirte a la Comunidad de Ajedrez
Thank You For Your Attention!
Translation done using DeepL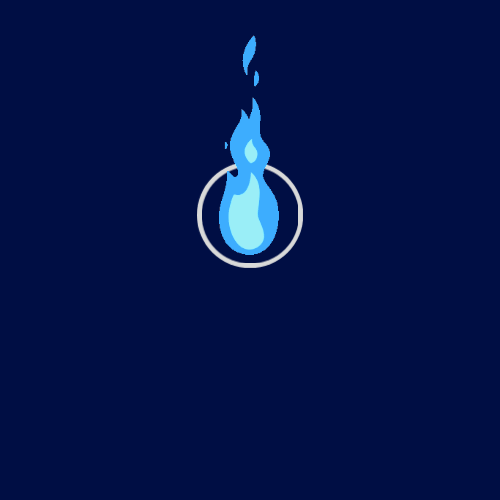 ---
---