Review of Bengali Book "Gavi Bittanta" by Ahmed Shafa.

Hello Everyone,
Today I am coming with my another Book Review blog. In this blog I am going to share my feelings about a Bengali book called Gavi Bittanta by Ahmed Shafa. By the way this is my 1st blog in BDCommunity. Hope I'll get a good response from my favourite Community. Let's Begin!
Book: Gavi Bittanta
Author: Ahmad Shafa
Pages of the book: 128
Printed price: 100 Taka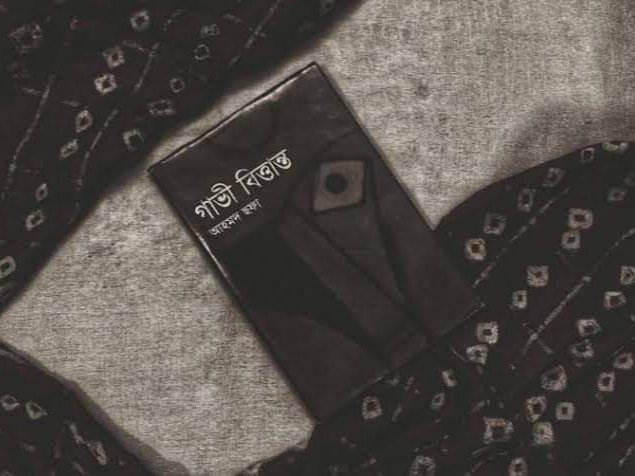 This book is for you if you are attracted to the beautiful daughter of a great person who is planning to run a family with the help of his wife or who is helping you in your student life. However, in the book, the author has exposed the intuition of his readers on various aspects of social life.
Have you ever realized or tried to understand the mental state of a vice-chancellor or vice-chancellor, the speed of his movement, his anxiety, the thousands of frustrations, emotions and curiosities between his narrowed eyes or forehead?
Hmm! The book discusses the circumstances under which a vice-chancellor spends his days at the university. From the beginning to the end of the book, the author has kept the status quo in an instructive twist. He also uttered innumerable insults in various places of writing. Guti feels sexual juice in a few places.
Right in the middle of the book, the Vice-Chancellor's wife Nurunnahar Banu's uncle will get acquainted with the atmosphere of the house ceremony of the contractor Tabarak Ali and some of the small, unknown, curious incidents about the palace in this country.
Evaluation
There will be so many instructive things in such a small book! It was a really great lesson. What books should an honors student read! No matter how many short lists I have seen in this question, the cow profile was the same as ever. I mean it should be a textbook for every reader, especially for honors level students.
Another thing is that this review is based on my tastes, needs, and attractiveness, so how much you like the book depends on your needs.
You can read this book on your leisure time. Hope it will give you some betterment for a while.
---
I'm not a professional reviewer. So please don't judge my opinion. I just tried to share my feelings about this book with you. Hope you will like it. If there is anything wrong in this blog, just let me know by your respective comments.
Thanks for supporting me. Nowadays I am so happy to see everyone's response on my blogs. I want to write more and more on HIVE. Everyday I try to come with a new and exclusive contents to share with you. Which type of content you need from me? Tell me about your demand.
That picture was taken with Vivo v9 youth Android Device and Edit with the Gallery Editor
Thanks for Stopping by,
All rights reserved ©
---
---