Hive is making a positive impact on its community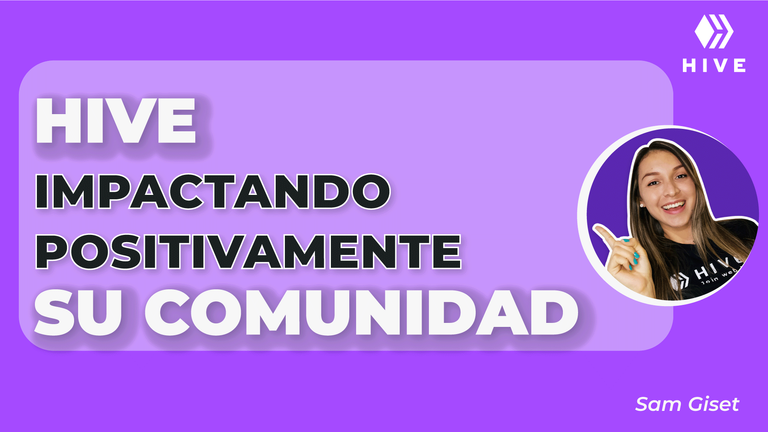 With the rise of Hive in the last few days it is inevitable that the life of the Hivers does not improve, even if you do not sell a single Hive, you know that your invested capital increased and that raises your money parameter, generates positivism and optimism.
Several users already had some active Power Downs, and they took advantage of improving their quality of life with the new value of the Hive. Perhaps to buy technological equipment, cars, houses, educational training, new investments, etc.
there are many ways in which Hive has changed the lives of its community in recent days, and I think that's a great result. If a technology doesn't make a big positive impact on those who use it, if it doesn't make a real change, then it doesn't get as much attention.
Con la subida de Hive de los últimos días es inevitable que la vida de los Hivers no mejore, aunque no vendas ni un solo Hive, ya sabes que tu capital invertido aumentó y eso sube tu parámetro del dinero, genera positivismo y optimismo.
Diferentes usuarios ya tenían algunos Power Down activos, y aprovecharon mejorar su calidad de vida con el nuevo valor del Hive. Quizás comprar equipos tecnológicos, automóviles, casas, formaciones educativas, nuevas inversiones, etc.
Son diversas las formas en las que Hive ha cambiado la vida de su comunidad en los últimos días, y pienso que eso es un gran resultado. Si una tecnología no logra generar un gran impacto positivo en quienes la emplean, sino genera un cambio real entonces no se hace tan llamativa.
---
Hive changing lives / Hive cambiando vidas
---
Why is it so appealing to be an influencer? It's not only for the recognition but also for the possibility of improving your quality of life with brand deals. So why would you want to be an Hiver? Because of all the goodness that blockchain offers including the ability to monetize content, invest, learn blockchain, NFT, free censorship, and more. But where do I see that being possible? In the community that is already here, it is not an expectation or a projection, Hive is already a great reality that is just beginning to significantly impact the lives of many people.
Reading the testimonials of investors, project creators, and community, in general, is to see the result of what has been achieved through the Hive blockchain and is our first letter of introduction to those who are interested in knowing more, so I love to see the testimonials of the Hivers and their successes.
Hive is a great blockchain, it is a blockchain with real community and that makes it extremely interesting and valuable, it is ideal for creating projects, growing, creating in web3, and of course to make life in decentralized social networks, which are already our present but possibly will be the future of many more people.
Thanks to all who have shared their testimonials on Hive, and thank you @danielapevs for tagging me in your beautiful post that inspired me to write this one!
¿Por qué es tan llamativo ser influencer? No solo es por el reconocimiento, sino también por la posibilidad de mejorar tu calidad de vida con los acuerdos con las marcas. Entonces ¿Por qué querer ser un Hiver? Por todas las bondades que ofrece la blockchain incluyendo la posibilidad de monetizar el contenido, invertir, aprender de blockchain, NFT, libre censura, y más. Pero, ¿Dónde veo que eso es posible? En la comunidad que ya se encuentra acá, no es una expectativa o una proyección, ya Hive es una gran realidad que apenas comienza a impactar significativamente la vida de muchas personas.
Leer los testimonios de inversores, creadores de proyectos y comunidad en general es ver el resultado de lo que se ha logrado a través de la blockchain Hive, y es nuestra primera carta de presentación ante quienes están interesados en saber más, por ello me encanta ver los testimonios de los Hivers y sus éxitos.
Hive es una blockchain grandiosa, es una blockchain con comunidad real y eso la hace sumamente interesante y valiosa, es ideal para crear proyectos, para crecer, para crear en web3, y por supuesto para hacer vida en las redes sociales descentralizadas, que ya son nuestro presente pero posiblemente sean el futuro de muchas más personas.
¡Gracias a todos quienes han compartido sus testimonios en Hive, y gracias @danielapevs por etiquetarme en tu hermoso post que me inspiró a escribir este!

Traducido con Deepl

---
---

Otras redes:
Twitter | 3speak.online| Instagram| Youtube Blockchain
---
---