StrongNode Digitalizing Connectivity (IDO Upcoming)
In the world we are in now, digital connectivity is highly important and great to catch up with what StrongNode is building in this space. According to Wikipedia, Edge computing is important Edge because is a distributed computing paradigm that brings computation and data storage closer to the sources of data and the introduction of StrongNode connote the future of edge networking leveraging blockchain.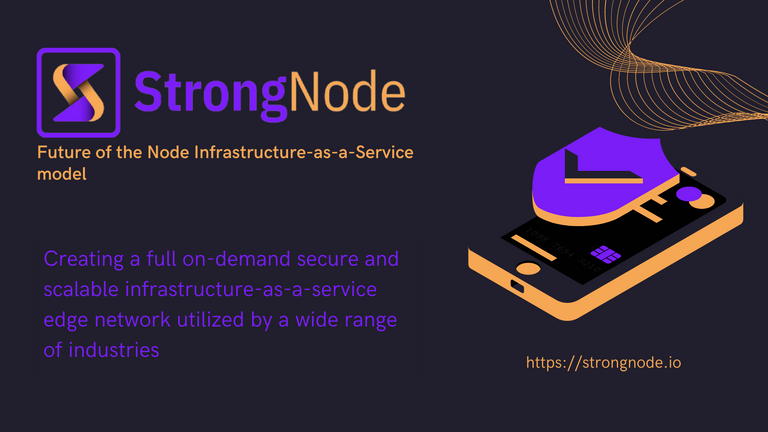 What Is StrongNode?
This is a project set to solve inefficiencies by moving the processing of data closer to the edge, towards the end-users. It's basically a node-as-a-service business model and technology project.
As at the time of writing this post, StrongNode identify four major areas where the technology will be used
Artificial Intelligence
Gaming
Machine Learning
Telecommunications
Medical Industry
StrongNode In DeFi Space
One of the important features of blockchain is the creation of a utility token that serves as fuel for the project network and StrongNode is on a journey to launch the utility token for the project. The team around this project are experts in the crypto space and entrepreneurs with many years of experience in the space. A lot of AMAs has been organized by the team to increase awareness and give clarity about the tokenonics of the project.
$SNE IDO Upcoming
As the awareness about the project continues, it is important to know that StrongNode is set to launch on Polygon/Matic network so users do not need to worry about gas fees during transactions but things to know about IDO for $SNE are highlighted below...
KYC is important
Staking of LP ($START - $QUICK) is important
Read the medium article about the $SNE IDO
Who To Paricipate?
Participation is open to everyone but requires you to follow the point listed above.
Learn more about this project by visiting the official links and group
Website | Telegram | Africa Telegram | Medium | Twitter
Posted Using LeoFinance Beta
---
---