Recent UPDATE On Orion Protocol - Development Never Stop
The happening in the crypto space, especially this month (May 2022) raised questions in the mind of many about how secure their long term investment in the crypto/blockchain industry is?
Yes, development is one o the factors that show the strength of a project and this attracts people to invest in such a project. Still, again, it is important to look into the team around it and analyse the technical development and its possibility to solve real-world problems.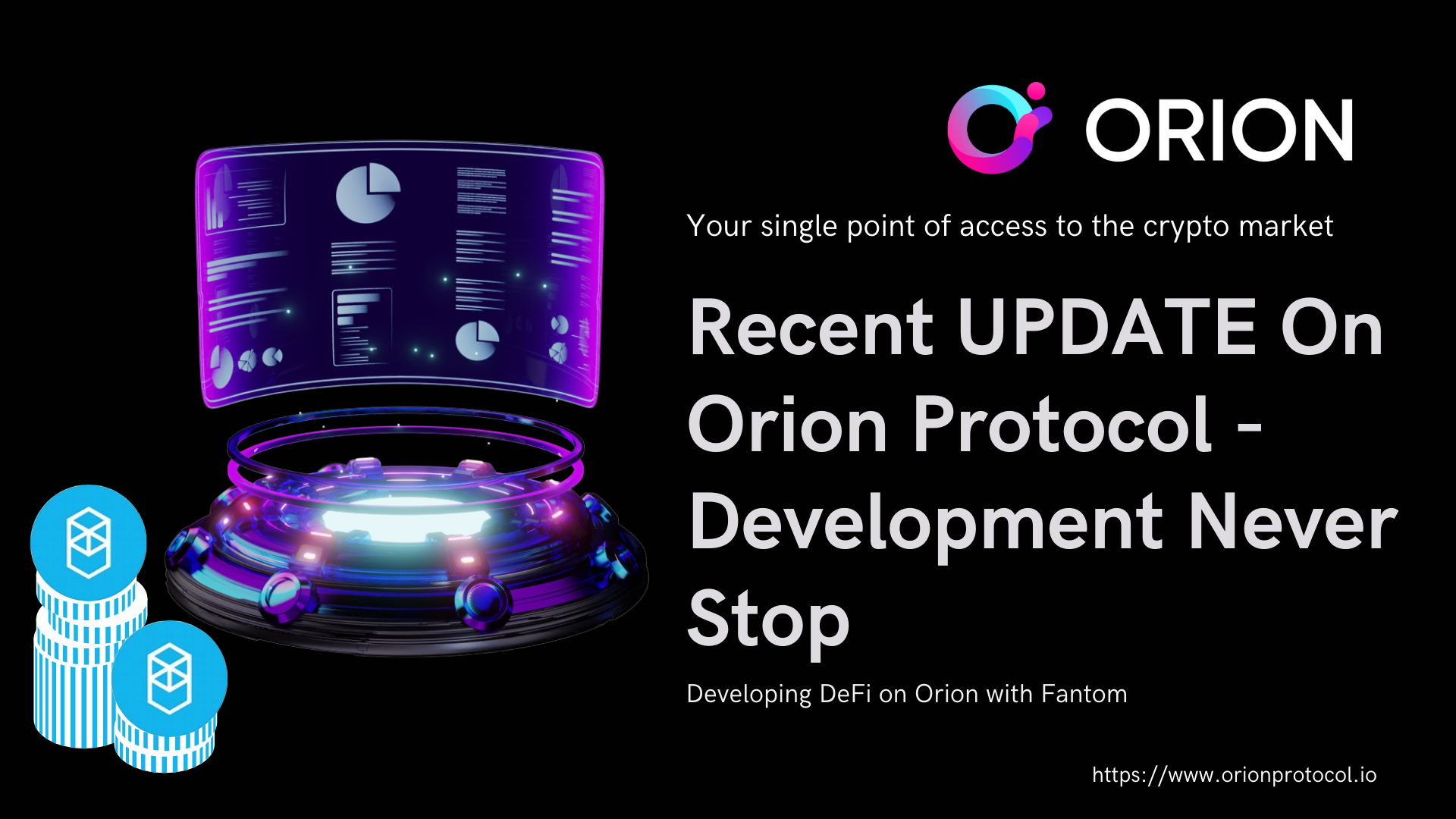 ---
As you continue in your crypto journey, a low market cap project, with an amazing team and development team coupled with the product attached to the project is highly important.
Why Low Marketcap Project?
A low market cap project has enough space to grow the market cap, especially a project with a solid development team. Have you considered what the ecosystem of Orion Protocol and development achieved so far this month?
Let's dive into some of the updates!
Orion Protocol is known for a single point of access to the crypto market and allows everyone to access CEXs, DEXs, and swap pools directly from their wallet with no creation of an account but global access is confirmed using Orion Terminal.
This month (May 2022) ushered in the integration of Fantom Chain on the trading terminal which opens up significant opportunities for the improved utility of FTM as users now have one location to access multiple liquidity sources in one place. Not only that, the use of Orion's liquidity aggregator means users are able to access centralized liquidity attributed to FTM projects via their own wallet (decentralized & global access). Read More
---
---