How To TRADE Using Swap Farming and claim BNB rewards
The crypto space is full of opportunities but it takes you to search and discover some of the amazing opportunities that will benefit you either through your investment (assets, time or skill).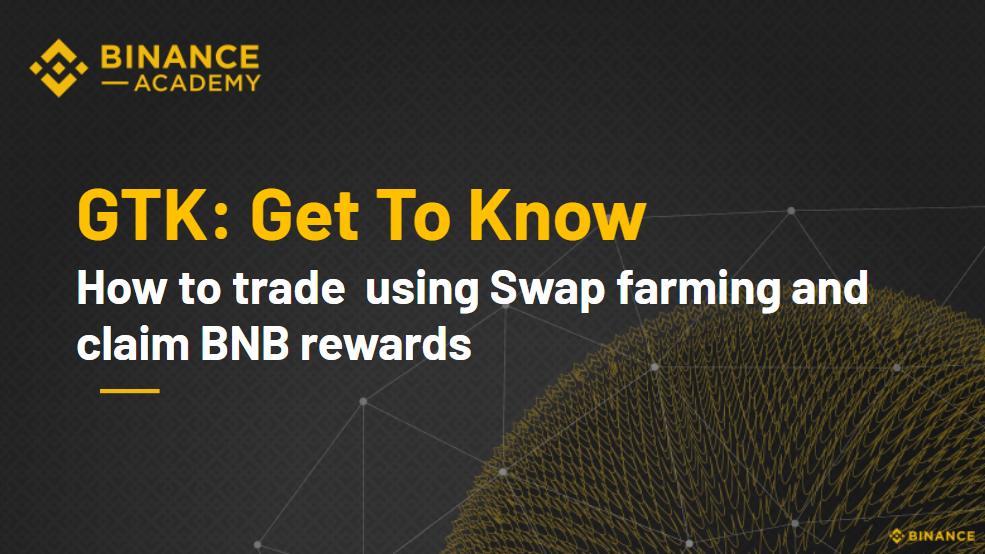 ---
This article will reveal to you how to trade on binance exchange and get free BNB as a reward for your transaction.
Are you just earing this for the first time, follow closely!
Trade using Swap farming and claim BNB rewards
Binance is the number exchange in the crypto market and the most popular exchange in Nigeria due to how easy it is to exchange fiat for crypto via P2P on the exchange. From time to time, the Binance team introduce new features on the platform which brings more opportunities to the users and the trading corner of the platform has experienced amazing upgrade since the introduction of Swap Farming.
SWAP FARMING
This is a notable feature of a decentralized exchange with huge transaction fees when transacting and makes many users start to think of a better way to exchange their assets with less or no fee.
How To Buy & Sell Using Swap Farming On Binance
First Step: Register an account and make sure the account is verified to have access to all the features on the platform. REGISTER HERE.
Second Step: Load the Binance Swap Farming Link
Third Step: Familiarise yourself with the swap interface. Make sure you already have one of the assets you want to swap in your SPOT WALLET
The video below displays all you need to know and how to navigate your way to a successful asset swap with a BNB reward afterwards.
What Are The Benefits of Binance Swap Farming?
There is API support for arbitrage users / high-frequency traders
The risk of hack is minimal compared to DeFi swaps (platform itself is safe, no hacking risk, SAFU)
Users can experience up to a 50% fee rebate in BNB
There are more than 180+ pairs supported
A Very low slippage, simple and clear interface.
NOTE: When trading with a high amount, there may be a slippage fee.
How To Navigate On Mobile
I know you are getting confused about how to navigate your way using Binance Mobile App, below step will lead you through.
log in to your verified account, and make sure is Binance Pro
Follow the below pictures and execute your swap.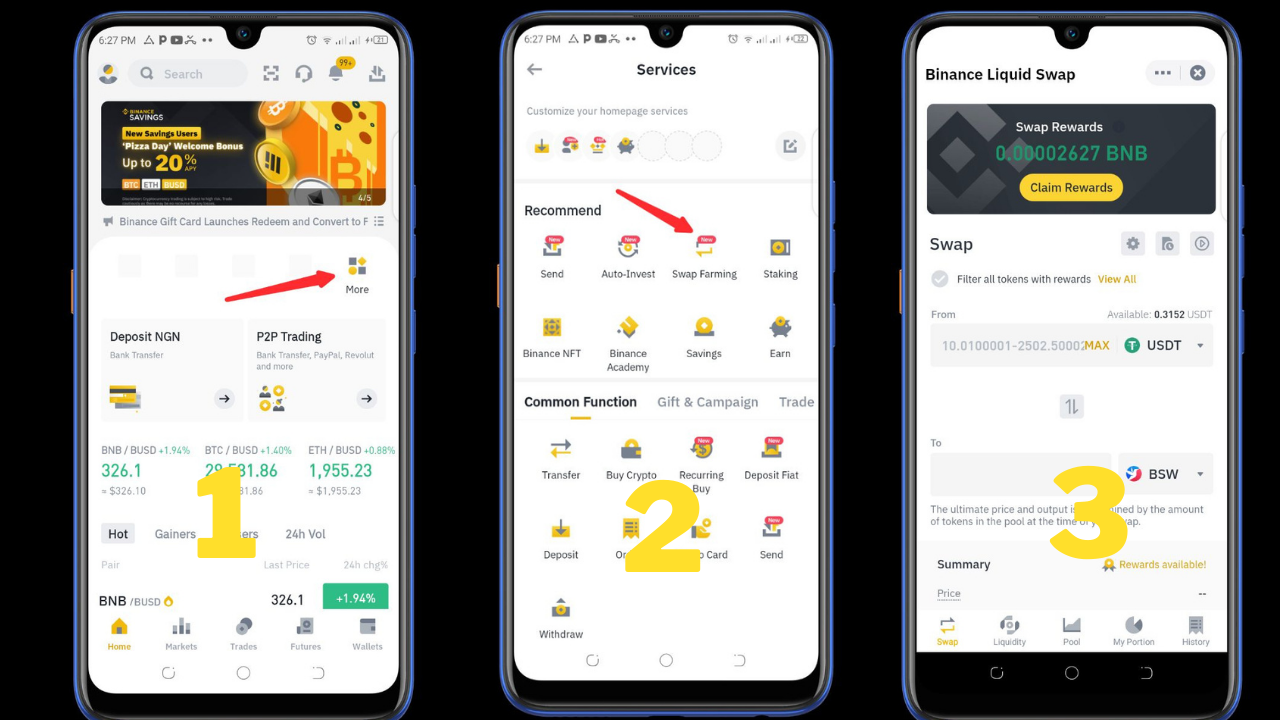 If you enjoy my article, don't forget to subscribe t my YouTube Channel and follow all my social media handles below;
LinkedIn | Twitter | Telegram | Telegram Community | Medium | Reddit
Posted Using LeoFinance Beta
---
---