PhotoStreet #22 [ESP/ENG]
La pequeña Catedral; mediodía, luz natural y tamaño aumentado a x2 en la segunda imagen. Sin otros retoques.
The Little Cathedral; midday, natural light and size increased to x2 in the second image. No other retouching.
---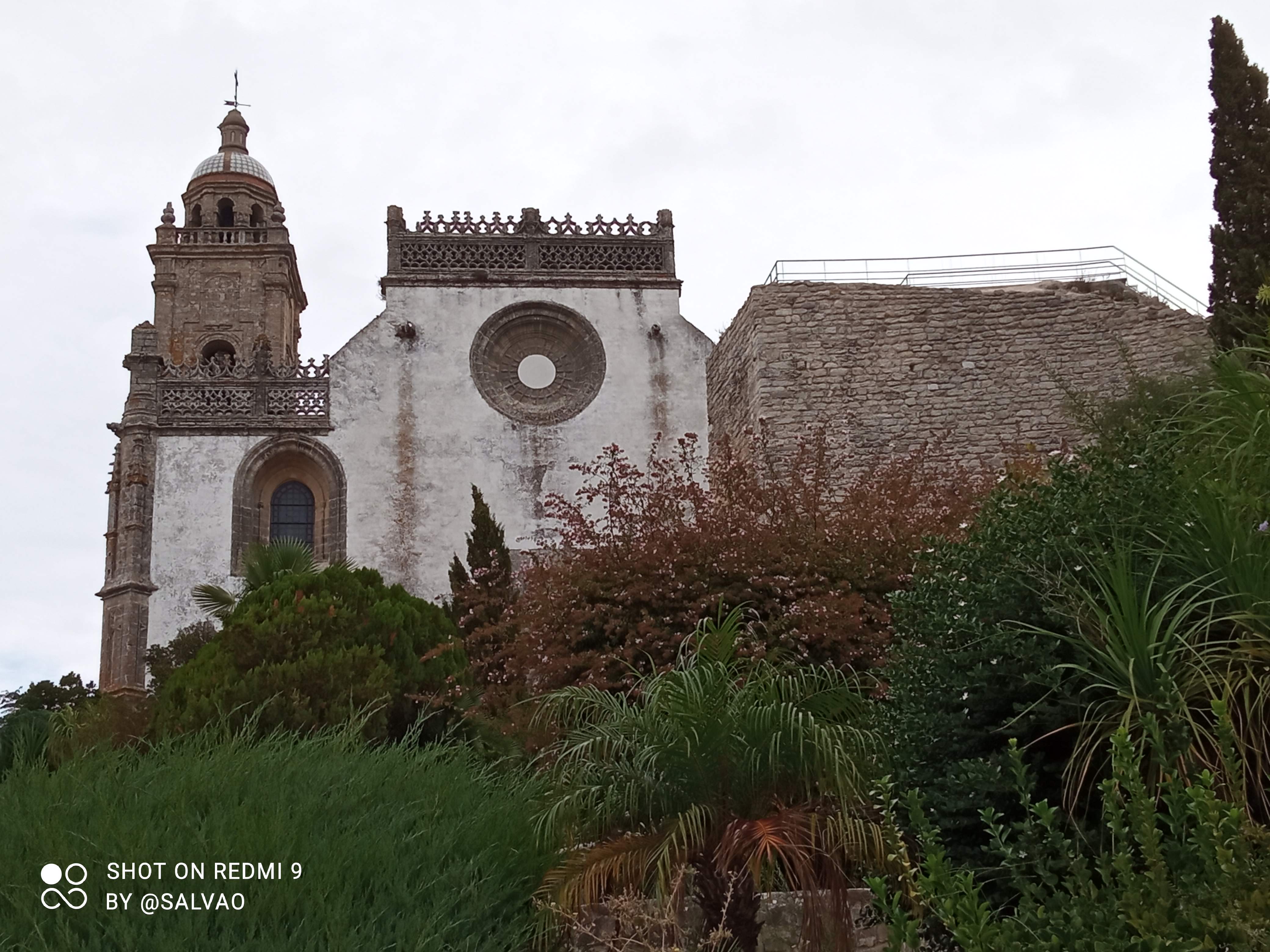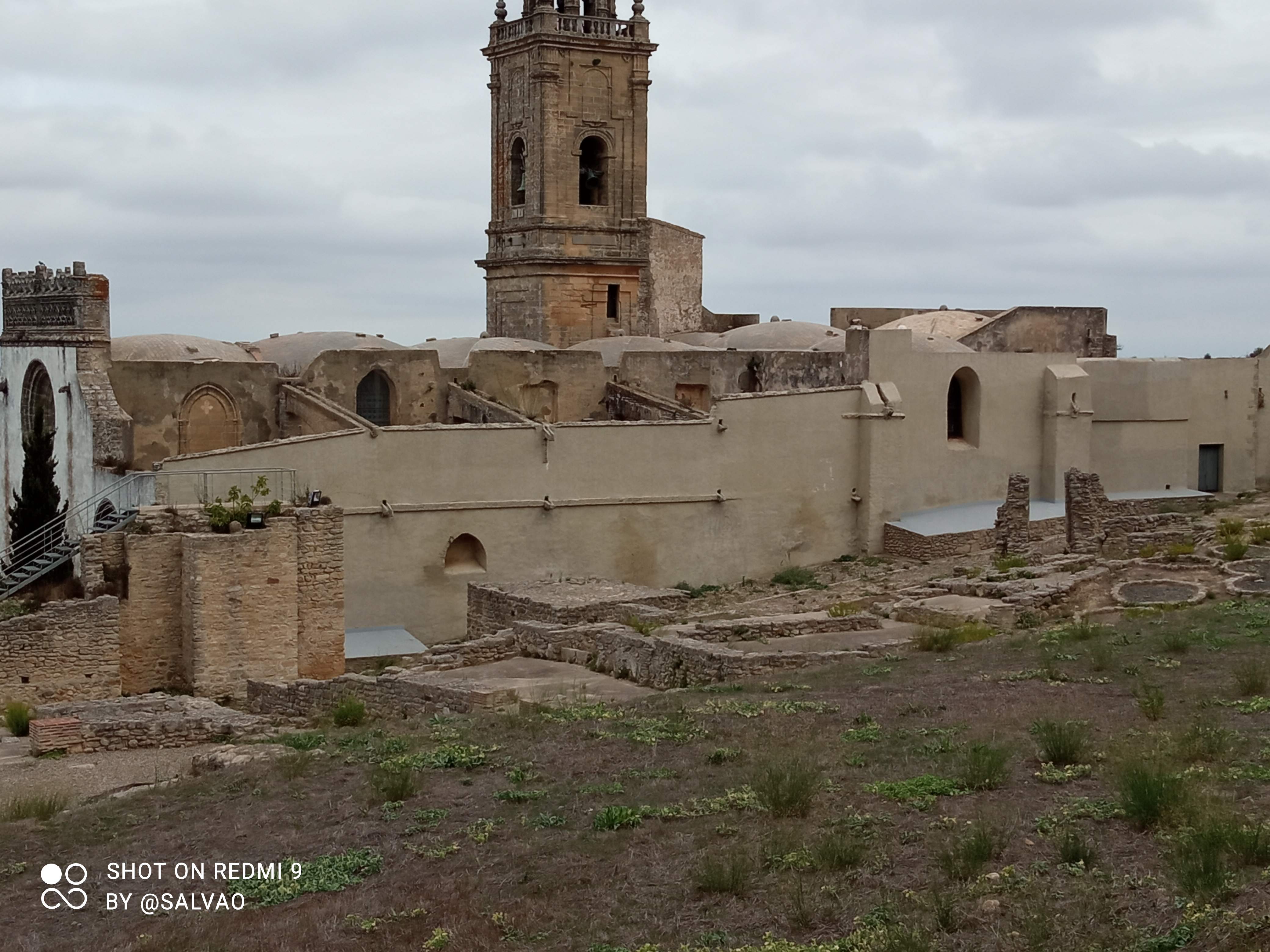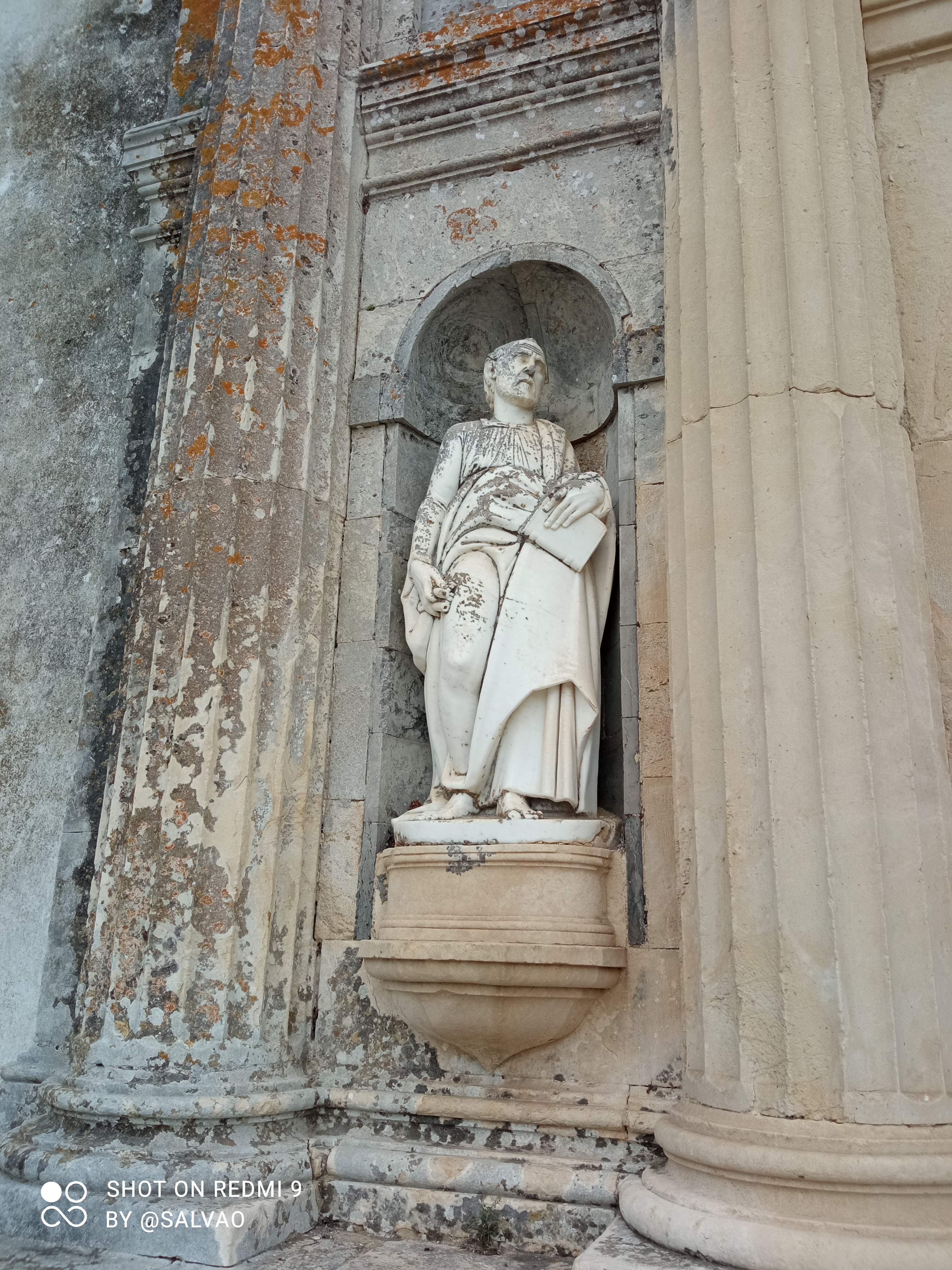 ---
Llegamos al pueblo, dejamos el coche en una zona céntrica de aparcamiento azul, de pago. Estamos en Medina-Sidonia. Subimos algunas calles y, tras pasar uno de los arcos de entrada a la zona antigua amurallada, encontramos una pequeña Catedral. Una construcción vieja, románica diría mi entero desconocimiento. En la parte de atrás los restos arqueológicos de una actividad antaño viva, ahora olvidada. A la derecha del portón de entrada un santo que parece volver sus ojos a blanco, hastiado por el interminable pasar de las horas, las miradas y los flashes de transeuntes que, como yo, suben a dar un paseo a lo alto de este bonito pueblo de Cádiz.
We arrive in the town, we leave the car in a central blue parking area, which is paid parking. We are in Medina-Sidonia. We go up some streets and, after passing one of the entrance arches to the old walled area, we find a small cathedral. An old construction, Romanesque I would say to my complete ignorance. At the back, the archaeological remains of a once lively activity, now forgotten. To the right of the entrance gate a saint who seems to roll his eyes, jaded by the endless passing of the hours, the stares and the flashes of passers-by who, like me, go for a stroll to the top of this pretty village in Cádiz.


---
---