Foodie Tuesday | Satisfying My Cravings At The Comfort Of My Own Home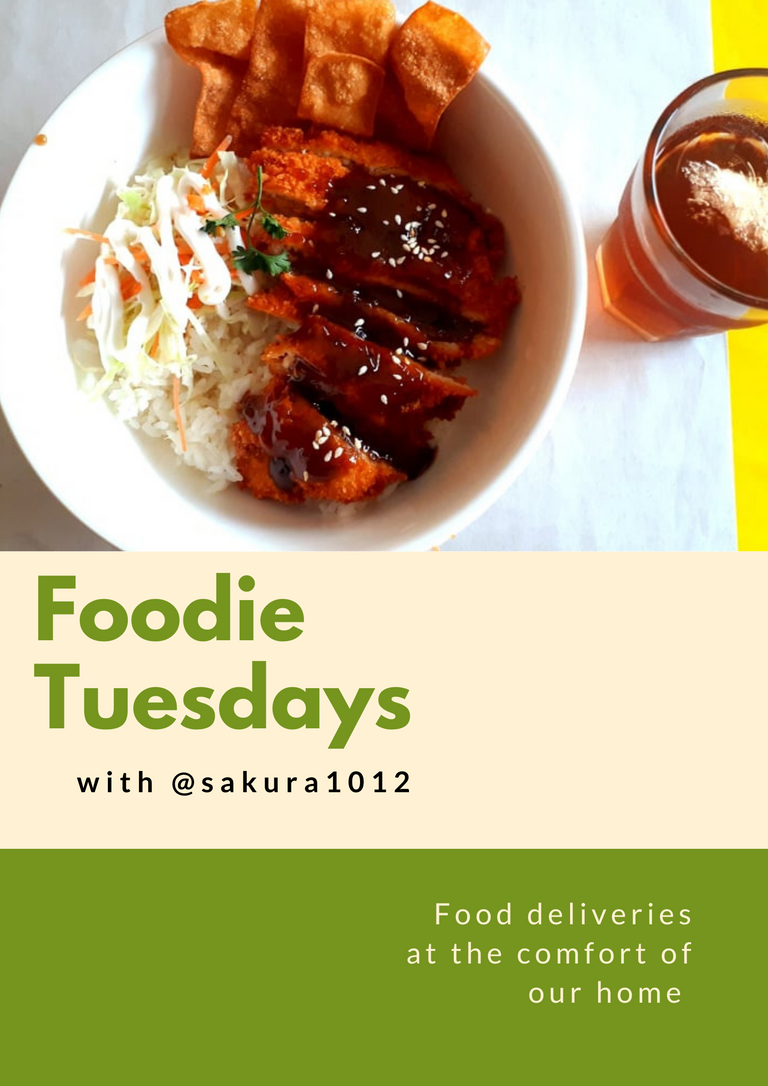 I gave in to my cravings! Thank God for Online deliveries!
Although life has certainly slowed down because of the pandemic , it hasn't stopped completely. The evidence? Many restaurants and food shops around my area here in Lapu-Lapu City Cebu, Philippines have rolled up their sleeves to continue serving customers with their best food!

To ensure our safety and my partners' and with the governments mandate to stay at home, we opted to have our food delivered at home. It's very convenient because we dont have to go out to eat our favorite dishes, instead we sit back,relax and wait for our cravings to knock on our door.
The Teriyaki meal on my cover photo is my take out from Zubunok located at The Outlets at Pueblo Verde in Tamiya,Lapu-Lapu City. This meal costs P99 pesos or $1.96, separate with the delivery fee of course. The teriyaki chicken was so tender and flavorful, not to mention the additional Wanton Chips and mixed veggies that complemented with it. Yum!
Take Outs| Food Deliveries Within this Week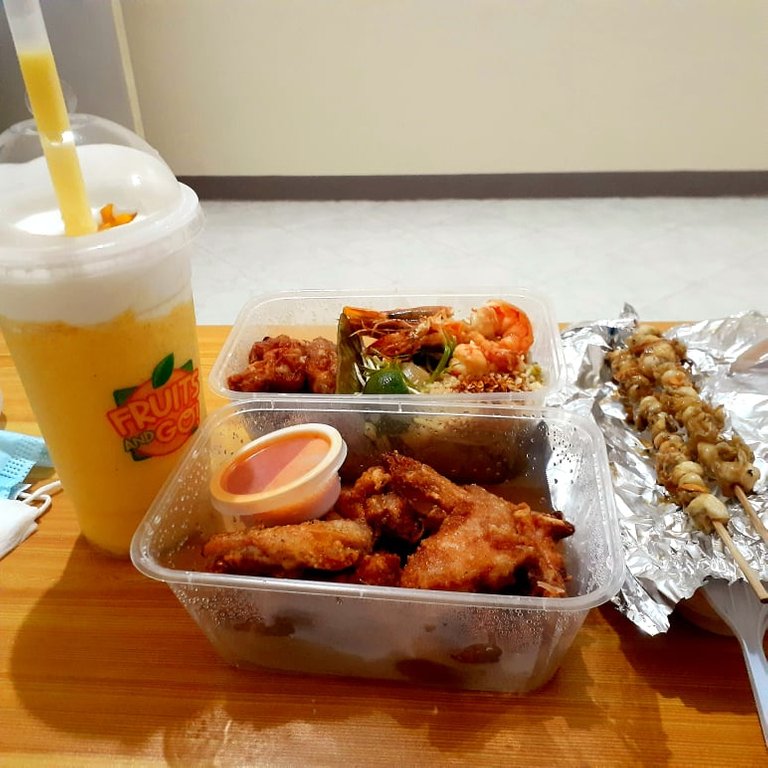 Look at how delicious this looks! I'm in love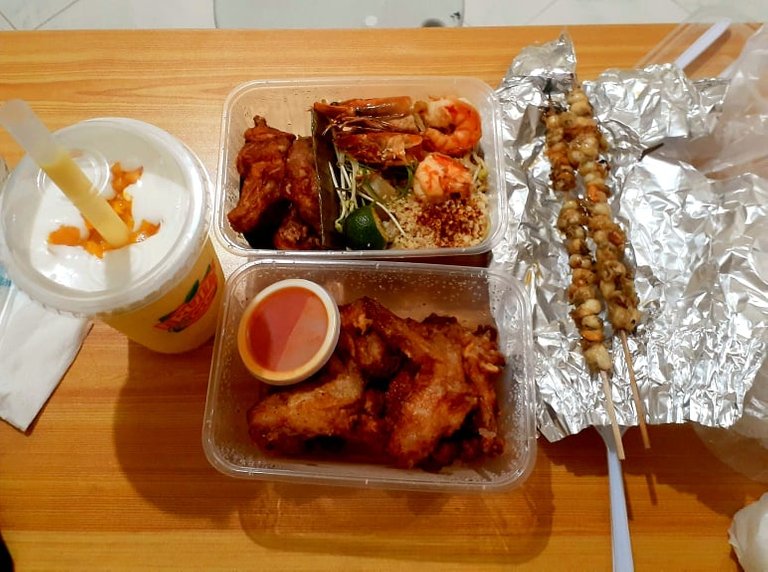 Every week we are hyped to experience Bangkok Street food in the heart of Mactan by getting our food through Grab. GrabFood is a food delivery service that connects local food businesses to people like me who is always hungry hehe. We ordered this mouth watering meal from Dee Soi that offers delectable Thai Street Food in Mercato de Mactan a night market (like Sugbo Mercado) and offers a big, space venue for diners and vendors selling a variety of food and drinks. The one we ordered here is Padthai Special with Shrimp and Chicken. Stir Fried Rice with Shrimp and Chicken,Egg,Bean Sprouts,Tofu,Peanuts,Chili and Dee Soi 40's Padthai Sauce for only 210 pesos or $4.16. We also ordered Khai Thot Takhrai which is a four piece deep fried chicken wings served with rice and Dee Soi 40's Thai Spicy Sauce with a price of only 130 pesos or $2.57 of course the delivery fee has a separate charge.

My partner also suggested that we buy barbecued scallops on sticks which is only 20 pesos each or $0.40. To quench our thirst we also bought from Fruits And Go their Mango Cream Fruit Shake topped with Extra Smooth Crema and Real Mango Bits. This is why I love home delivered foods because we can eat comfortably at home!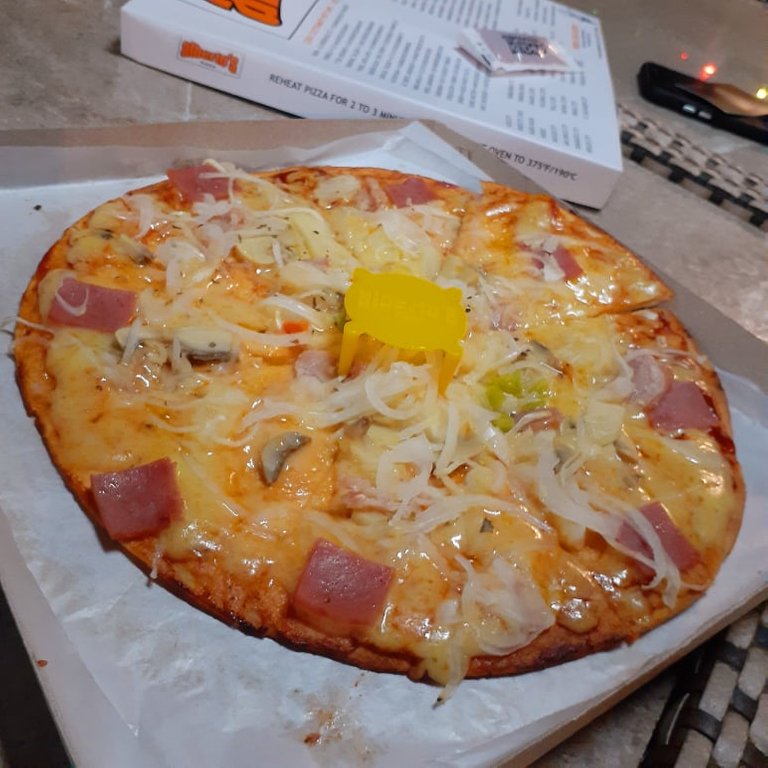 PIZZA! PIZZA! PIZZA!
Me and my partner loves to watch netflix together, and of course most of the time I choose the series we binge watched on. We made sure that we have pizza nights where we order pizza online. Here is a hawaiian loaded pizza that we bought through Grab.
What I love about Albertos Pizza is their very thin crust for me its very delicious and tasty. They have a variety of flavors to indulge. This only cost us for this 11 inch Hawaiian pizza 115 pesos or 2.27 USD. This pizza is Hawaiian- topped w/ ham, bacon, pineapples, mushroom, greenbell and onions. Do you want to dig in?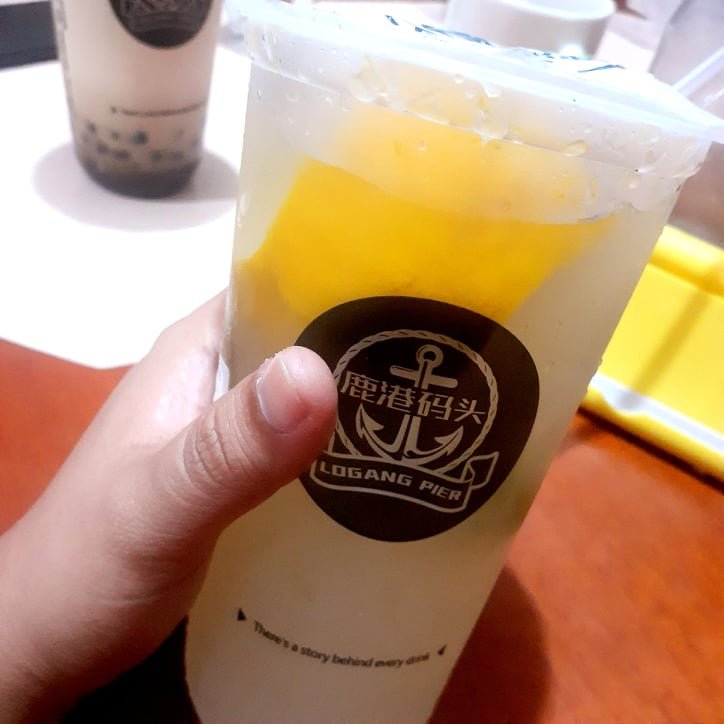 This week we also ordered milktea and refreshments from our favorite shop,Logang Pier
Oh How I loved Logang Pier's Kiwi Yakult Tea 130 pesos only or $2.57 and my partner ordered the Wintermelon Pearl Milk Tea for only 115 pesos or $2.30. We got them from Logang Pier from City Times Square - Mactan Branch

I personally think ordering food delivery is amazing and very much worth it. It can get pricier, the further away the restaurant you order from is, but ordering dinner at night and not having to leave the house is beyond convenient and less hassle.

That's it friends, for my next blog I will share my next food deliveries at the comfort of our home in Foodie Tuesdays with @sakura1012.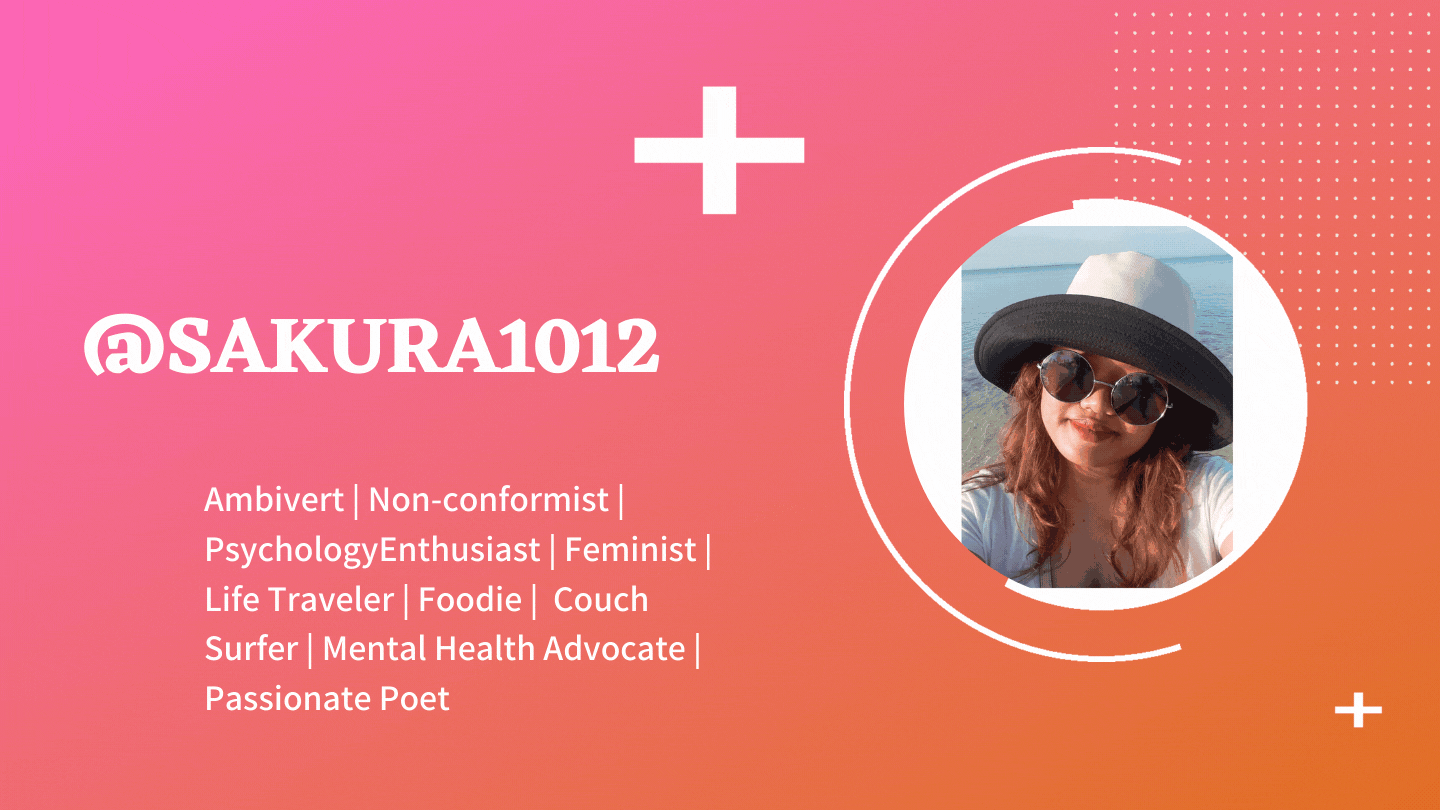 ---
---