Inter-University Fashion show!

Couple of years ago during my architectural college, we had this amazing inter university competition which were termed as NASA stands for National Association of Students of Architecture. we had to participate in different programs as a team. I was in fashion show team. My team's theme was futuristic. I had a team of 3 people preparing my dress and all together we were 10 people who participated as models.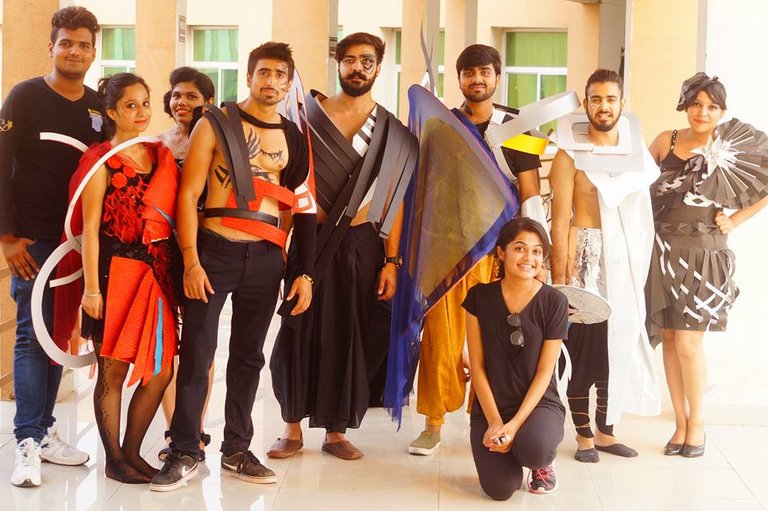 Src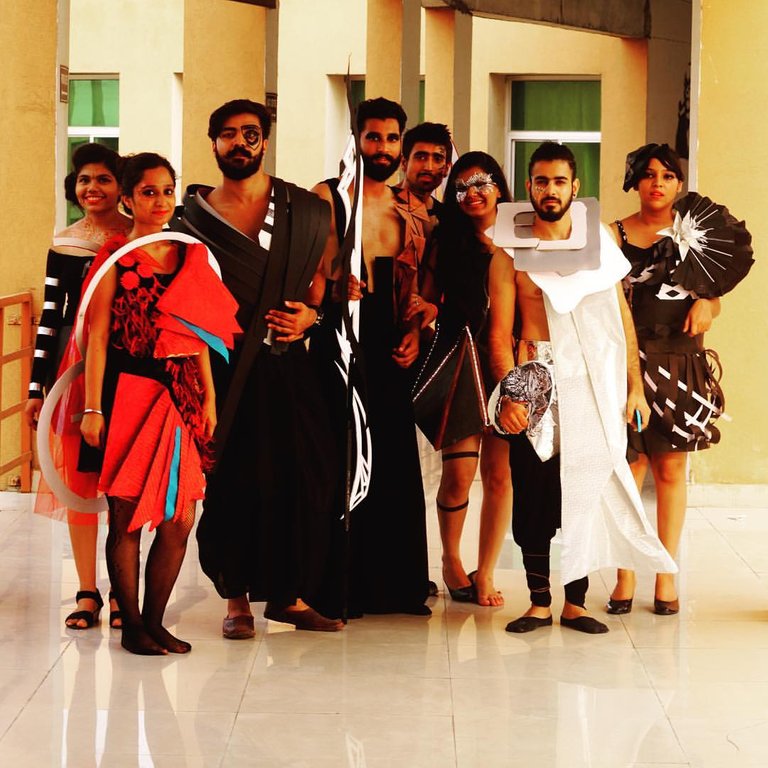 Src
You can see me in left with black dress and red sheets on LOL! and @praditya as well with fake body tattoos and red & black theme as I was. We were male and female models of our team as every team had one male and female models.
I found it really interesting. This was our dress rehearsal time. For some reason I was unable to get the picture of original ramp walk but here I am all ready for my dress rehearsal.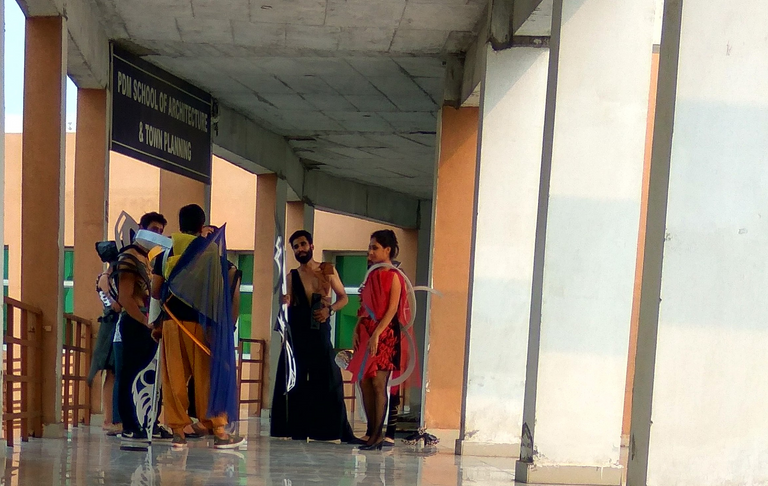 We were all chit chatting by the time others were preparing for the rehearsals. There was no professor involved just the students who were looking after these programs and here in above picture we were discussing as how our class was missed all due to the rehearsals and we were very happy about it LOL!
The group included everyone from seniors to juniors and each and every section of class which runs under architectural branch.
We unfortunately didn't won the trophy, but the experiences, fun, drama and new friends was all worthy enough to participate. Actually our director selected the models out of bunch of participants in a huge interview session mainly it was all about how confidently you walk and wear any attire.
I was truly happy to be selected as model because the dress making task was tedious and we models used to sit in canteen whole time of dress making and only show up during fittings. It was super fun!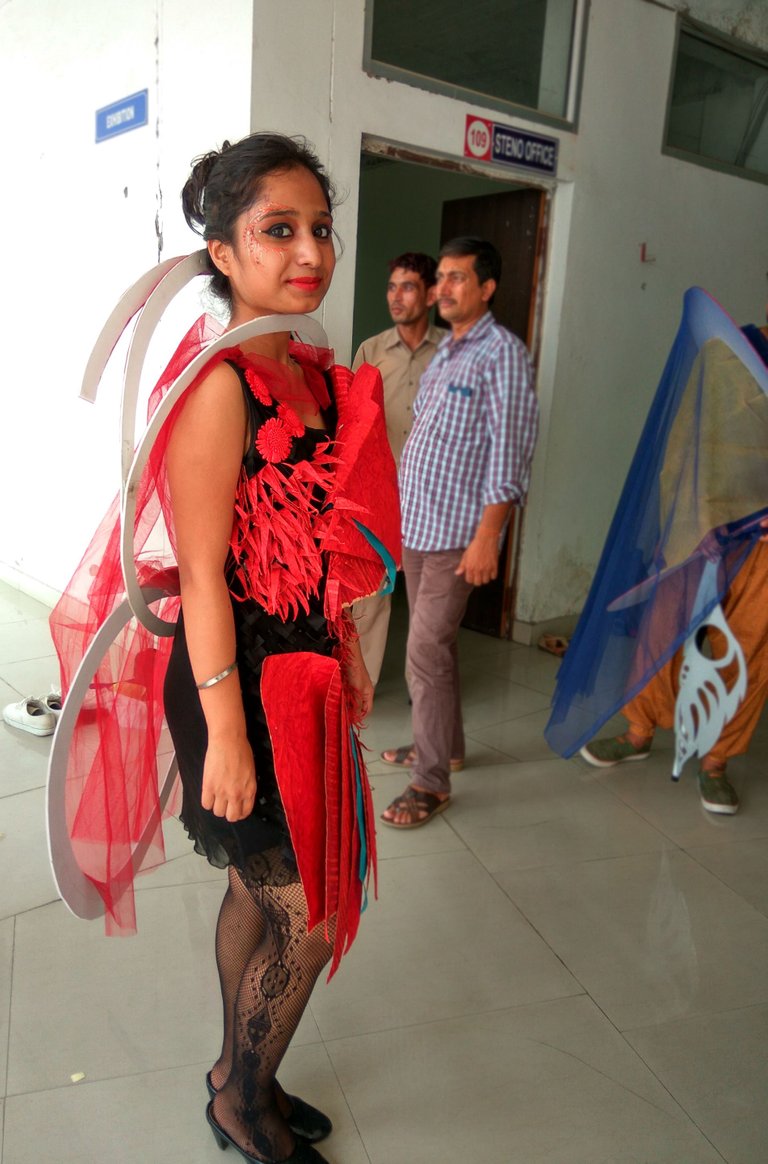 During the rehearsal the makeup was useless but we had to put on wit it because our makeup girl was on leave for couple of days. Please don't get mad, Our girl did great makeup on me later on but unfortunately the final pictures are lost.
I was 21 years old in this picture and now I am 24 years old. I have changed a lot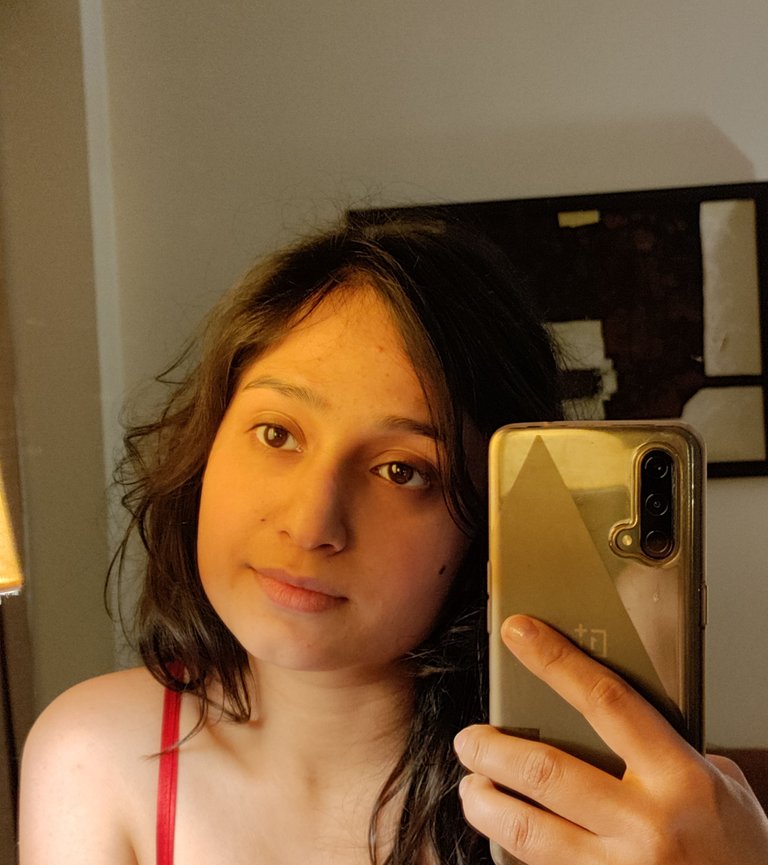 Yup Yup Yup! Below the cakey make up and after 3 years of maturity, this is how I like to carry myself:) and yes I avoid any makeup and try to apply almond oil on face before sleeping. It's super cool, try it!
Let's get back to the topic-
The dress which was made for me was representing a fiery planet with rings on it and the presentation was futuristic with props of cape and all in order to bring more structure and fierceness.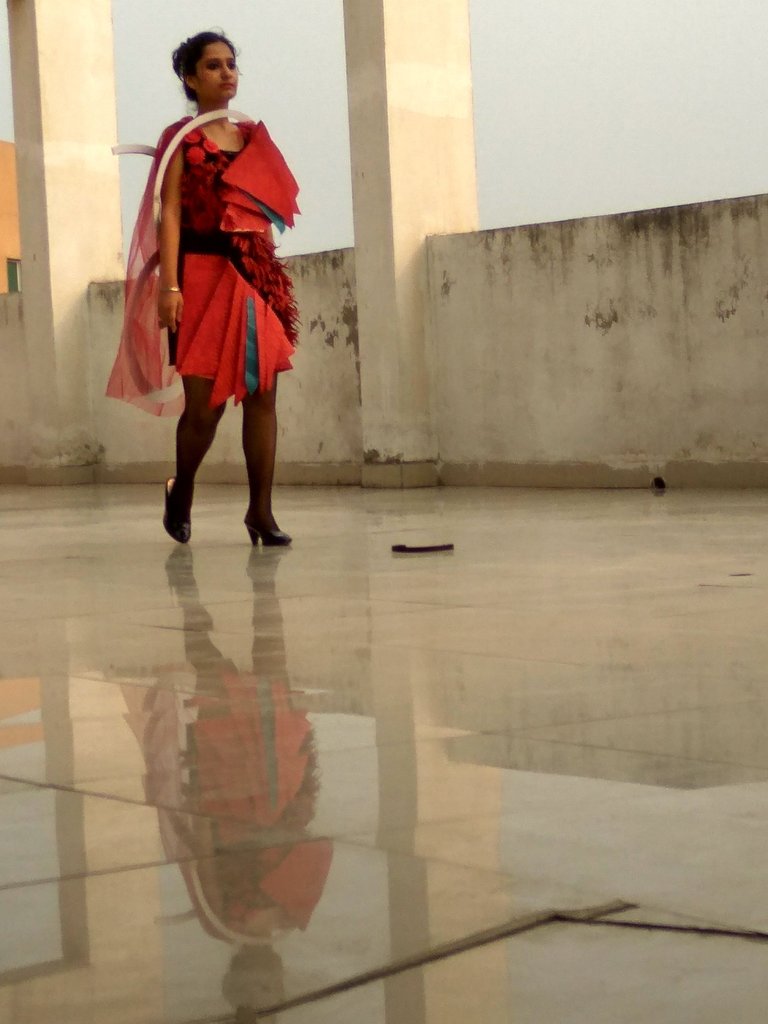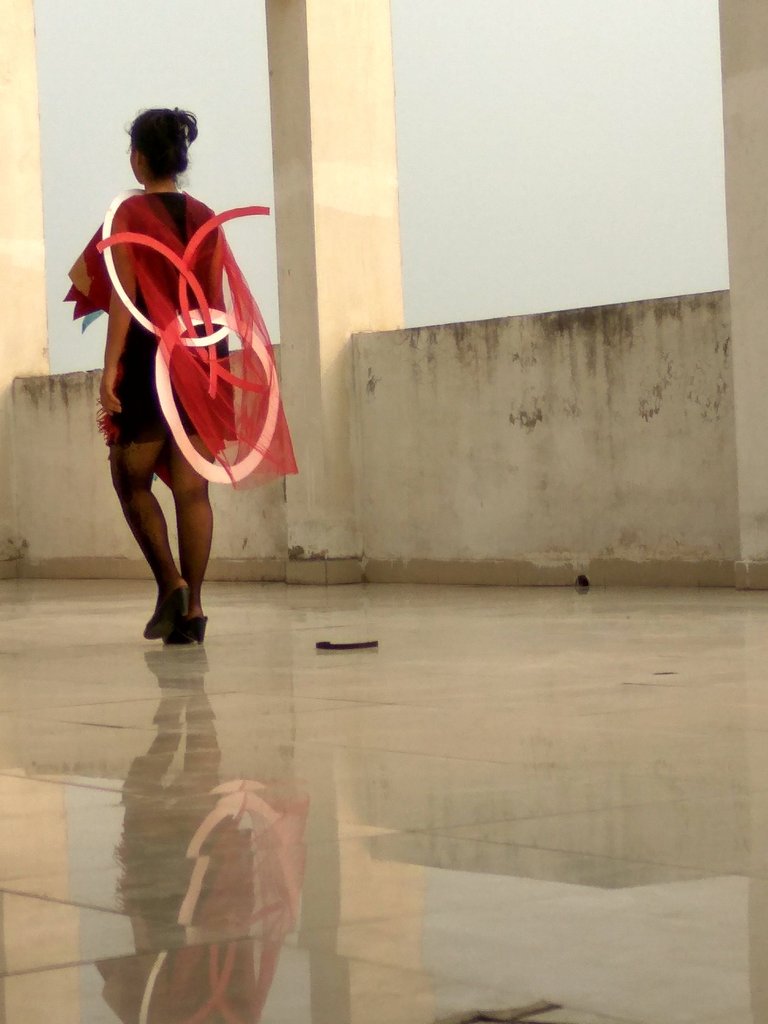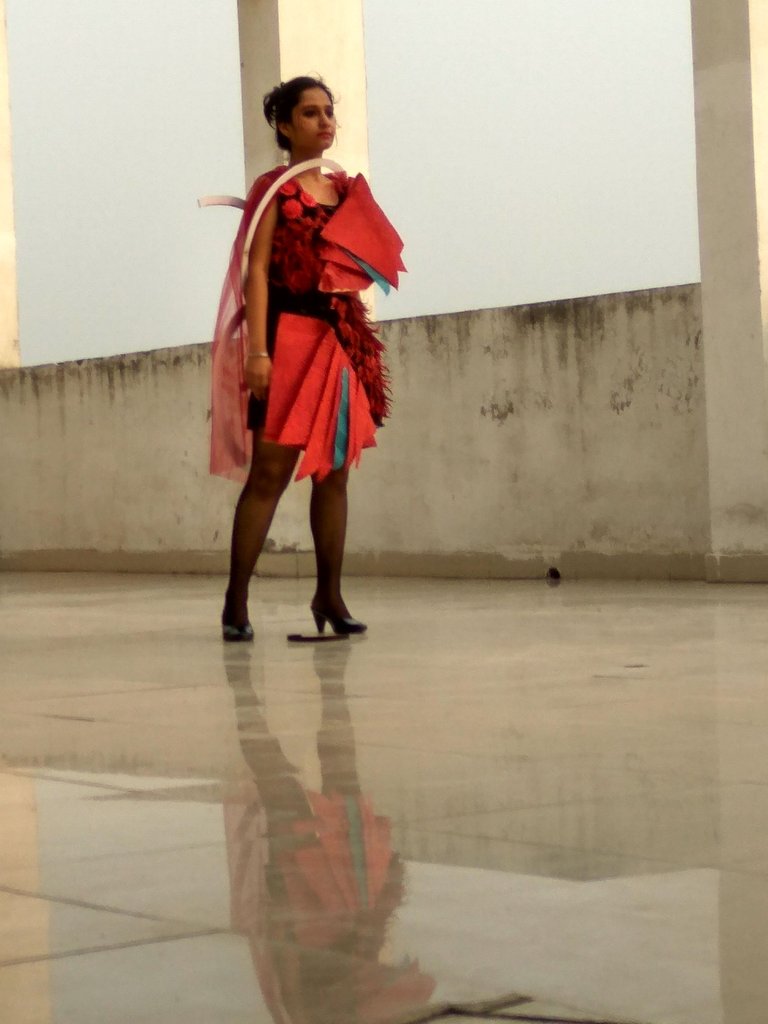 All thanks to my friend who was sitting there and she clicked couple of pictures which now serves as memory as I have lost all the original show's pictures.
The rehearsal took place in open air theatre in a section of our college. Since our college was 95 acres huge and I barely knew anyone out of my architectural branch, just may be couple of students from civil and that's it.
So, this is how we did rehearsals and after multiple of dress fittings and lot's of cafeteria time we got to complete our competition.
Have you ever participated in such crazy college or school competitions?
---

---
---