Hi From Hive! - A journey of exploring myself.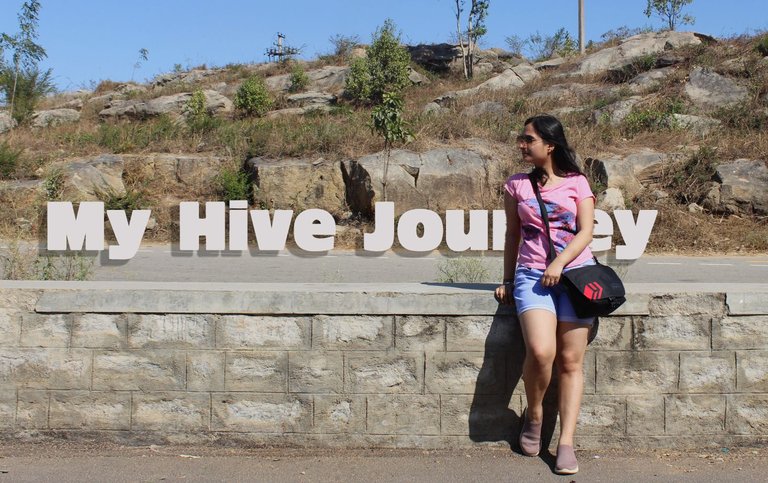 How I met Hive
Couple of years ago, Bunking a structure class, I along with my group of five friends was sitting at my college's cafeteria and we were chit chatting about usual stuff when a discussion about crypto surfaced. I knew nothing about it so, with my keen mind just asked plenty of questions and Guys were well aware, they had invested some savings into it. some were against it and some were in favour of it. In favour of the subject my friend @praditya kept a point of hive blogging platform as he was quite active over blogging and this caught my attention as During my high school I was quite into debate, extempore and script writing competitions. His words about blogging clicked me and I asked how to join it as I wanted to give a chance to some co-curricular activity at that point of time because academics was becoming really monotonous.
Honestly, giving a chance to blogging was one of best decisions I have ever made for myself. This journey has been life changing and all thanks to my dearest friend praditya for introducing me to this platform.
Initially, I started writing and earned next to nothing but still I enjoyed writing. Very few people read what I wrote, rarely people commented and when even an individual did, It used to make my day happy.
As the time passed by, I was introduced to a community, which actually bought life to my blogging profile and that community is #architecture+design @aplusd This community perfectly matched my academics as I studied architecture. Sharing what I knew, what I learnt and what I explored during these past years with people of the community around globe just opened a different dimension of perspective into my life.
I learnt so many things from other blogs which were created by my fellow hive members on different subjects which bough so much extra knowledge and a confidence to discuss about literally every other topic to any individual.
I started earning hive dollars, comments, mentors and friends.
This was the turning point and this happened in January 2021, After this there was no looking back, I found couple of communities which appreciated my field of interest and valued my content like #axiebuzz, #pinmapple, #onchainart and #foodiesbeehive. I show up sometimes in these communities and the love, appreciation and respect they provide is heart-warming.
I have actually earned friends and mentors for life from this platform and we are connected through different social media platforms such as twitter and Instagram.
As far as earning money is concerned, At a certain point of life during late 2020 and early 2021 I was struggling hard financially as being a fresh graduate and getting no work due to covid was hard on pockets but hive helped me to manage my finances. I will never forget that time and how hive helped me a lot.
Now things are settling in life and Hive has to be a part of my career and passion and I am glad that I didn't lost hope and kept blogging when I got nothing , slowly and steadily that persistency paid off and I am standing strong with everything hive has given me and will always respect and appreciate this platform.
---
It bought me purpose and fulfilled my passion to explore new things.
Through HIVE, I found myself, never knew I could write or do such creative things which I do specially for my blogs. This made me strong and I just can't wait to explore myself more through hive.
---

---
---