[ESP-ENG] Iniciativa: A la Hora de Viajar. / Initiative: When it's time to travel.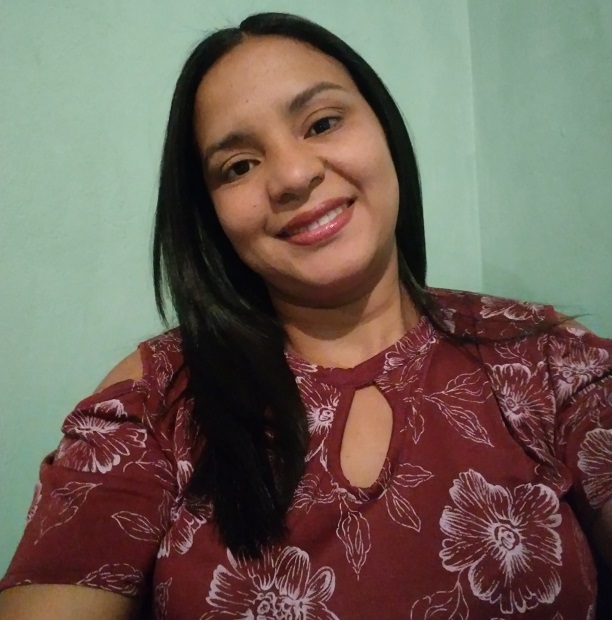 Saludos amigos, una vez me encuentro muy feliz de participar en esta nueva propuesta de
@mili2801
en la cual responderemos ciertas preguntas relacionadas con cosas que nos agradan. Me pareció genial esta iniciativa porque relacionado con actividades que me encantan hacer, es por ello que no dude en participar.
Greetings friends, once I am very happy to participate in this new proposal from
@mili2801
in which we will answer certain questions related to things that we like. I thought this initiative was great because related to activities that I love to do, that is why I did not hesitate to participate.
---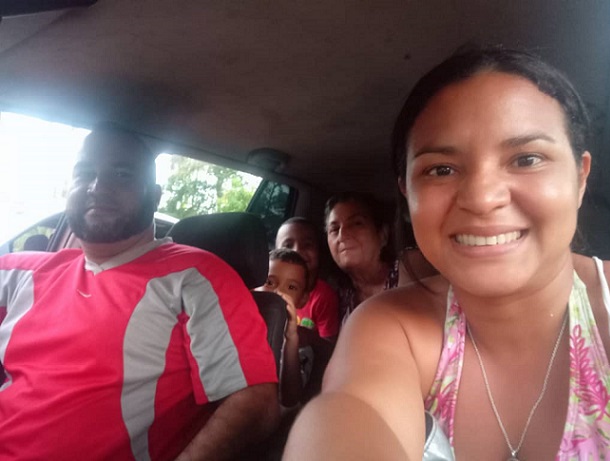 ---
1.- Preferencia personal: ¿Montaña o Playa?
1.- Personal preference: Mountain or Beach?
---
Sin duda alguna, prefiero la playa, es mi lugar favorito. Yo crecí muy cerca de la playa, incluso mis padres tienen una casa en la playa y casi todos los fines de semanas íbamos y pasamos un rato bien agradable. La única temporada que no íbamos a la playa era en diciembre. Una cosa que descubrí en la playa es que me relajo mucho y libero estrés, el solo hecho de saber que voy a la playa es una emoción para mí y me pongo intensa para irnos bien temprano.
Without a doubt, I prefer the beach, it is my favorite place. I grew up very close to the beach, even my parents have a house on the beach and almost every weekend we would go and have a good time. The only time we didn't go to the beach was in December. One thing I discovered on the beach is that I relax a lot and relieve myself of stress, just knowing that I am going to the beach is a thrill for me and I get intense to get there early.
---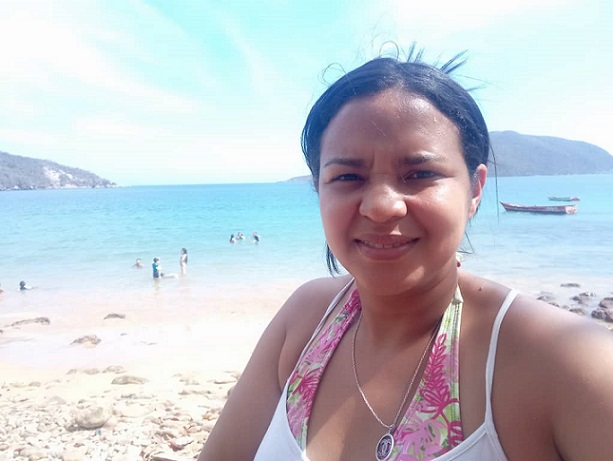 ---
2.- ¿Disfrutar con familia o amigos?
2.- Enjoy with family or friends?
---
Tanto con amigos y familiares disfruto bastante. Desde que me independice comparto más con amigos, vivo muy lejos de mis padres pero siempre que estamos juntos compartimos al máximo, vamos a la playa, salimos de paseo, nos sentamos a contar chistes y anécdotas que nos alegran la vida.
Both with friends and family I enjoy a lot. Since I became independent I share more with friends, I live very far from my parents but whenever we are together we share to the fullest, we go to the beach, we go for a walk, we sit down to tell jokes and anecdotes that make our lives happy.
---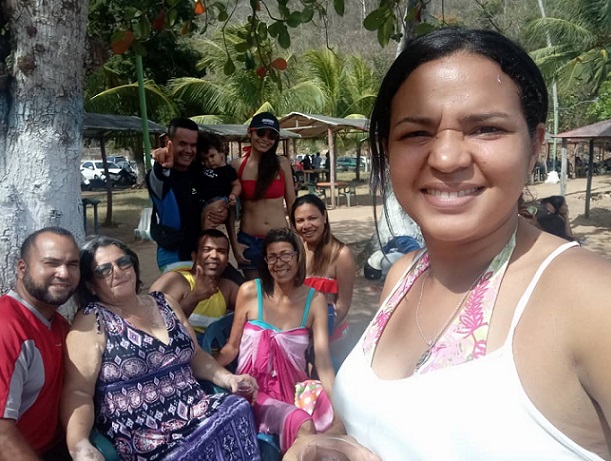 3.- ¿Comprar comida o llevarla desde casa?
3.- Buy food or take it from home?
---
Mayormente llevamos comida, lo que compramos es pepitos, dulces y refrescos. En los alrededores de la playa hay restaurants pero los costos son muy elevados, en ocasiones compramos ostras.
Mostly we bring food, what we buy is pepitos, sweets and soft drinks. There are restaurants around the beach but the costs are very high, sometimes we buy oysters.
---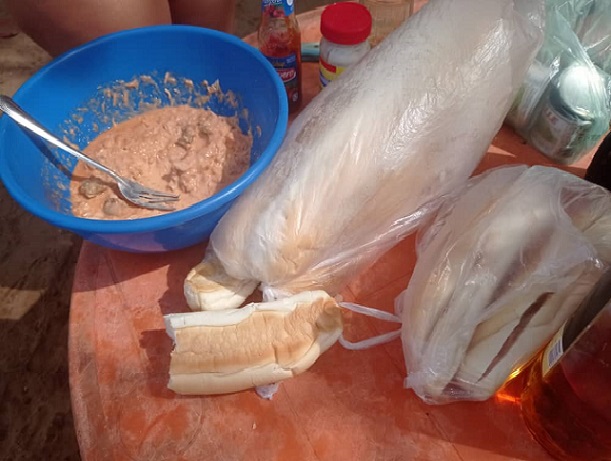 ---
4.- ¿Amanecer o atardecer?
4.- Sunrise or sunset?
---
Los amaneceres muy poco porque me levanto tarde pero he presenciado atardeceres y son lo máximo, es una sensación increíble que nos invade, algo inexplicable. Yo me quedo como hipnotizada al ver lo hermoso que es la naturaleza.
The sunrises very little because I get up late but I have witnessed sunsets and they are the best, it is an incredible feeling that invades us, something inexplicable. I am hypnotized when I see how beautiful nature is manifested.
---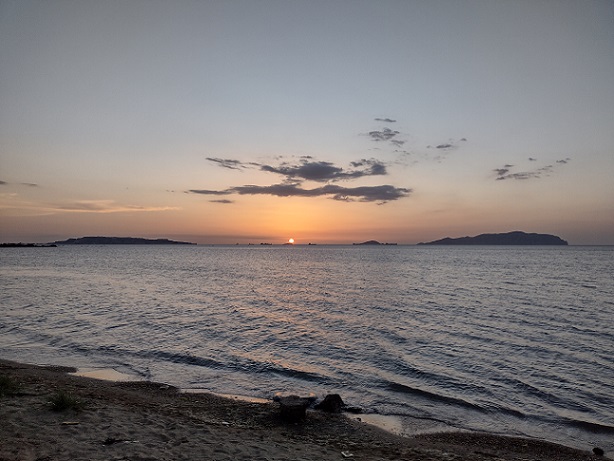 ---
5. Playa o Montaña predilecta.
5. Favorite Beach or Mountain.
---
Mis playas favoritas son las del Parque Nacional Mochima, Sucre – Venezuela, sus aguas cristalinas y arena blanca te dejaran impresionado. Ese parque es inmenso y cuenta con una gran variedad de playas para disfrutar, isla de plata, arapito, colorada, Las Maritas, Playa Blanca, Playa Cautaro, las cuales se puede llegar a través de botes o por carretera.
My favorite beaches are those of the Mochima National Park, Sucre - Venezuela, its crystal clear waters and white sand will leave you impressed. This park is immense and has a great variety of beaches to enjoy, Isla de Plata, Arapito, Colorada, Las Maritas, Playa Blanca, Playa Cautaro, which can be reached by boat or by road.
---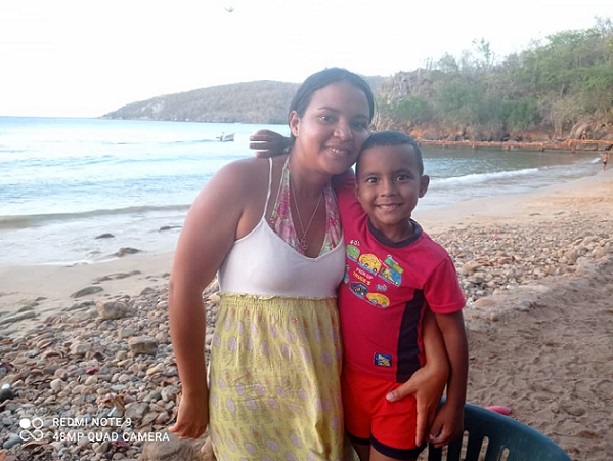 Queridos amigos #hivers, esta ha sido mi participación es esta estupenda iniciativa, invito a @genesishealthy @edwarlyn11 y @joseannyt.
Fue un placer haber participado, nos vemos en una próxima ocasión.
Dear friends #hivers, this has been my participation in this great initiative, I invite @genesishealthy @ edwarlyn11 and @joseannyt.
It was a pleasure to have participated, see you next time.

---
---