EFO RIRO; A YORUBA CUISINE
I haven't made soup in a while, I've been dwelling on pasta and rice and I felt a little rusty hence, I decided to make one of my favorite soups,Efo riro and awaken my taste buds,lol.
Efo riro is a native Yoruba soup, 'riro' means 'to mix' and Efo means spinach/vegetables so Efo riro literally means 'to mix vegetables'.
The recipe I used include;
Pumpkin leaf
Spinach
Scent leaf(I like adding this)
Waterleaf
Stock fish
Dried fish
Tomatoes
Ball peppers
Onions
Palm oil
Seasoning cubes
Crayfish
Salt to taste
METHOD OF PREPARATION
I personally think this is one of the easiest soups to prepare, mostly because I don't like overcooking my vegetables (duh).
After preparing my ingredients and chopping everything that requires chopping of course;
I go in with my palm oil after heating the pot,I make sure the oil is in the right amount so the veggies won't be soggy

My onions goes in next and I fry this till it's almost brown then put my chopped tomatoes, peppers and crayfish. This is the longest part because I like to fry the tomatoes for 3-5 on low heat so the soup won't taste sour.

After adding my seasonings,I pour in water(I'm not using meat so there's no stock) and bring to boil.

At this point, I add my vegetables starting from the pumpkin leaves because it takes more time to simmer then the spinach, scent leaves and waterleaf alike(the waterleaf goes in last).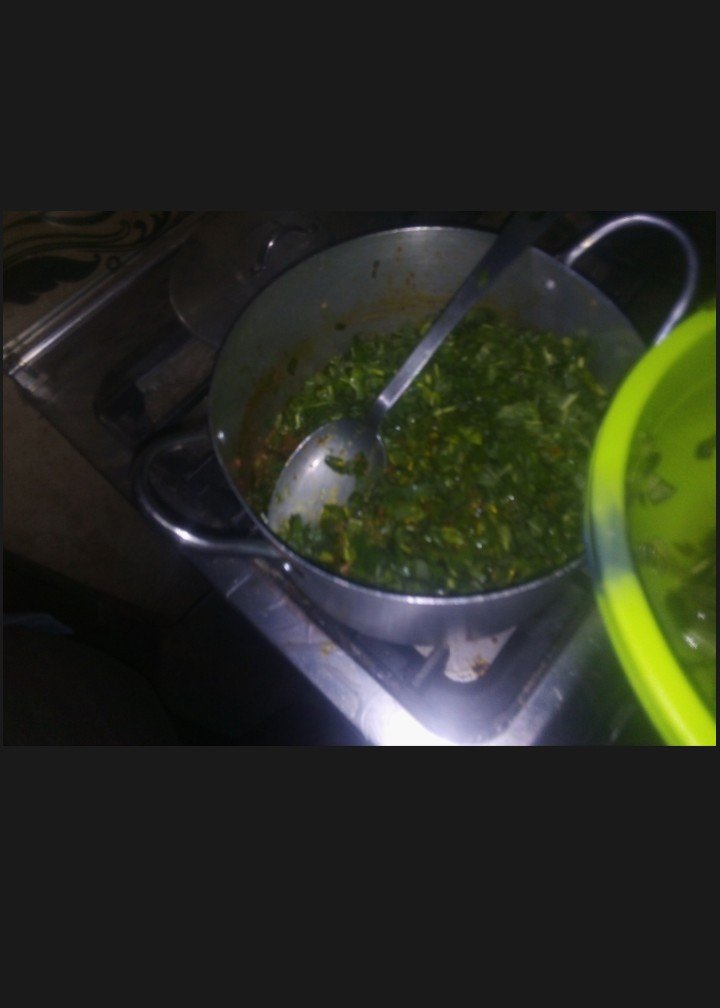 Like I said, I don't like to overcook my veggies so I just go in with my stock and dried fishes, add my salt and leave to simmer for 5 minutes tops.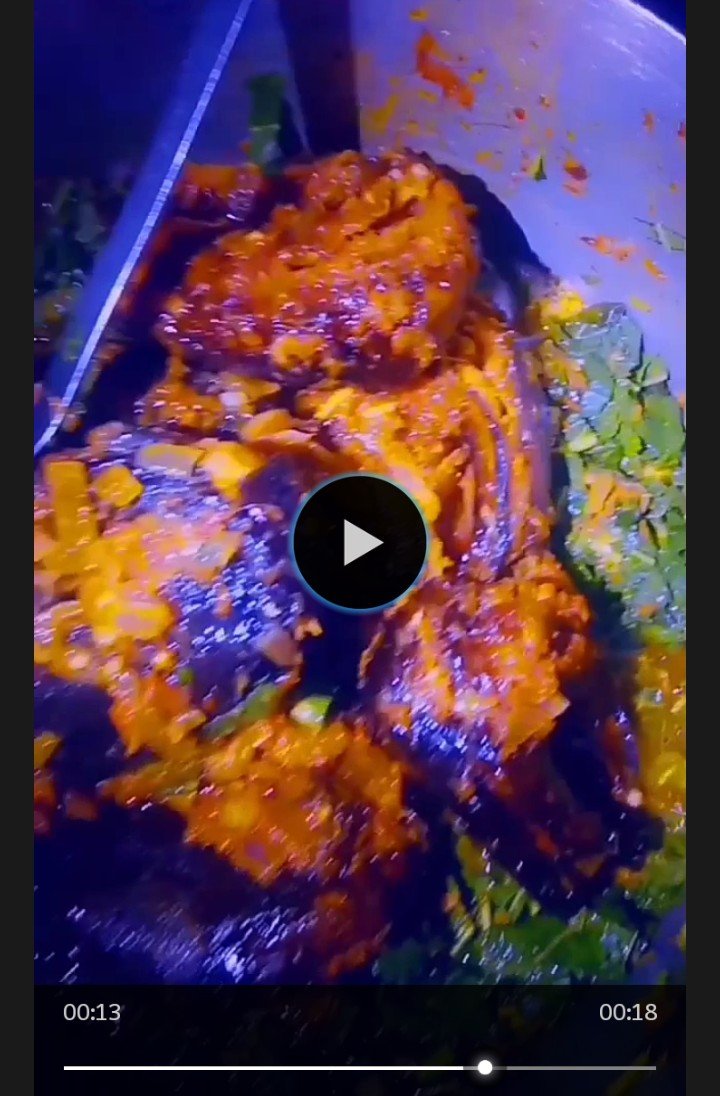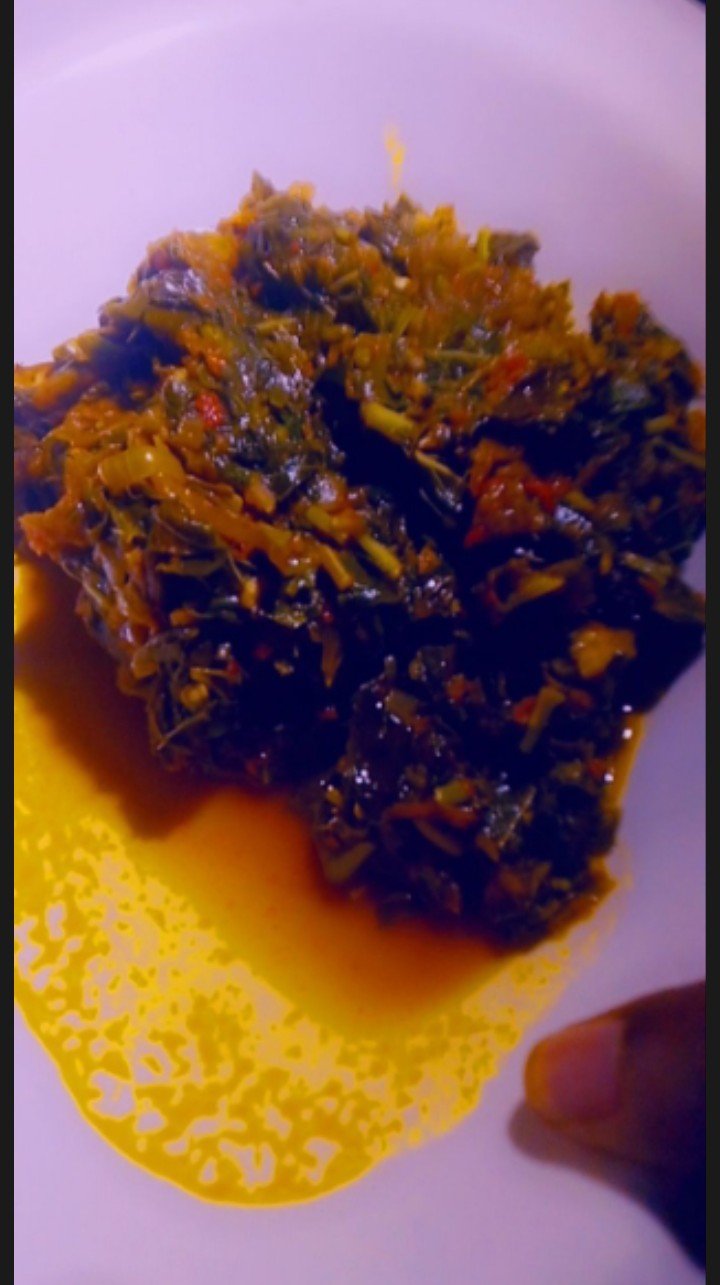 (There are few photos because my sister was videoing instead)
Ta-dah! This soup can be eaten with wheat,rice, pounded yam, Eba(garri made with hot water) and even boiled yam. It is very nutritious, a great choice for vegetarians alike and definitely tastier than it looks.
---
---