Newbies Initiative Task 1- My hive goals for the next three months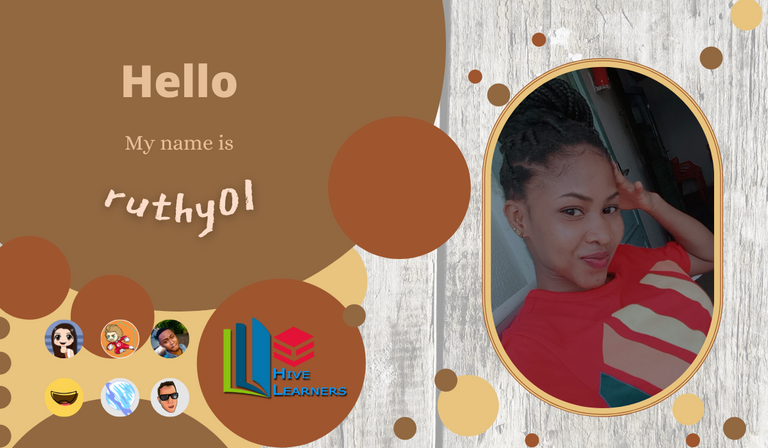 Good day everyone, hope we are a having a smooth and blissful day. I'm really grateful for this opportunity to write on our hive goal setting. So without further ado, I will go straight to the questions asked.
What are your hive goals by the end of the initiative (in 3months) in terms of Hive Power, Followers, Comments & Engagement and other and other Hive related goals you have in mind?
In three months, the goals I aim to achieve in terms of my Hive power is to gain at least 200hp and above. First I would love to build a wide relationship with other hivians by commenting on their posts , which I have decided to put more commitment into because I believe it's a good process to engage and exchange knowledge with other writers, so I would really love to have lots of friends and at least 50 followers and above. Honestly, here on hive initiative have been of great good to me, and I have come to see how good others are with what they do and it has been of great motivation and challenge for me to buckle up in my writing skills and to be more committed.
Aside from learning more on creativity and writing, my other hive related goal, is to be known for my quality content, to earn some good amount of token, have fun and also been known in other communities.
How do you plan to achieve them?
I intend to achieve all of these through dedication and hard work.
For my hp; I understand that hp are rewards from posts. So I have decided to challenge myself to publish at least one post everyday or 4 posts in a week, and to engage in the weekly contests being hosted by the Hive learners community.

For my comments and followers; like I said earlier I'd engage myself with other users on the platform, comment genuinely on their post which I believe will encourage them also to click on my blog. So for me to have at least 50 followers which I believe will be possible, I have to do more publishing and engaging through comments which is very important.
What Challenges do you think you may likely face to attain these goals?
The only challenges I can think of now is energy and time, because lately work has really been stressful and time consuming.
For my hp; I may face challenge in terms of my hp if I don't get supports on my post or I'm unable to meet up with my daily post. But I believe when one loves something or enjoys doing something no matter the challenges they'd still meet up.
So that is all for now and I look forward to everyone else's entry, thank you.
---
---