Let's get messy!!
There must be very few babies and toddlers around the world who don't enjoy messy play. My boy is surely not one of them. He loves exploring, he is curious and naughty and he can play undistracted for a long time when edible (and non edible) materials find a place on his play trays.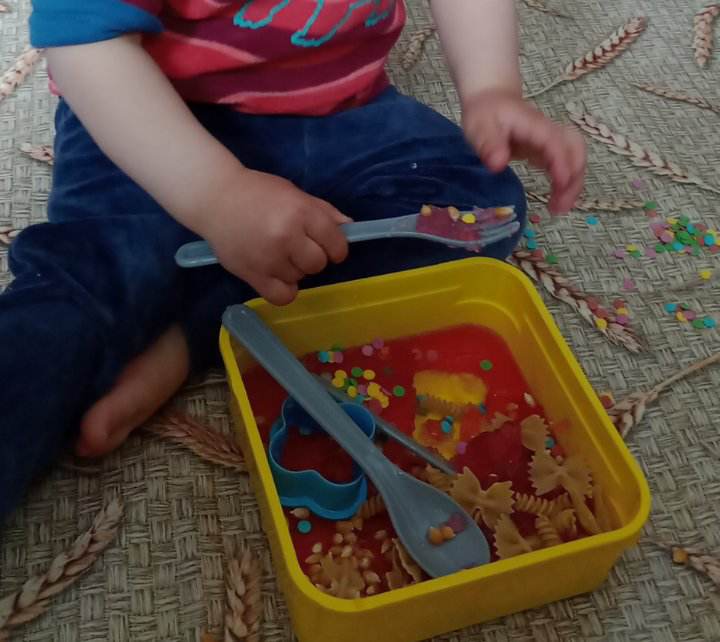 A few days ago I was cleaning out some kitchen cabinets and found some jelly that had expired. Instead of throwing it away, I decided to turn it into a great sensory messy play for Little Man along with some old corn we already use to play with and some colorful sprinkles. I offered the jelly in a lunchbox and then the sprinkles and corn in two separate dishes (all plastic to avoid accidents).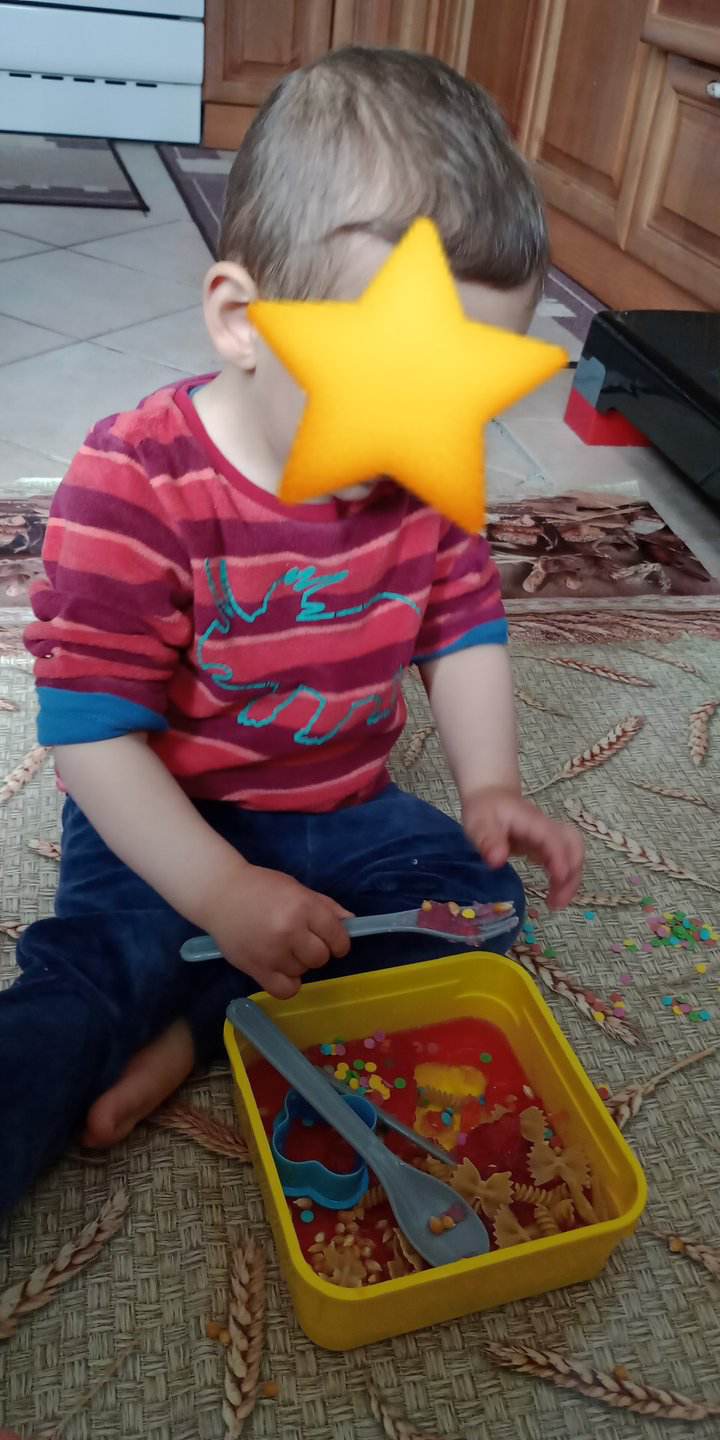 A set of plastic spoon, fork and knife were also given with two cookie cutters(which I aspired of being able to cut through the jelly, unsuccessfully though).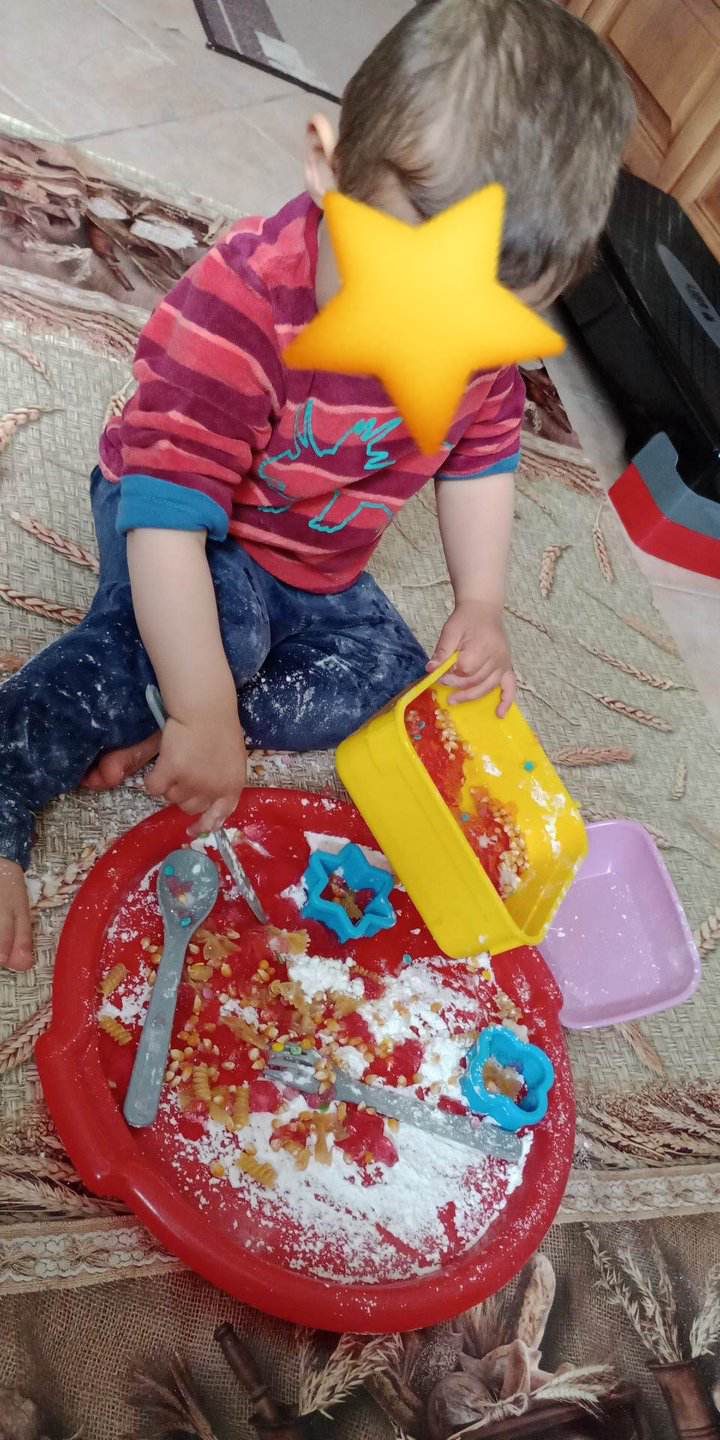 Little Man's first reaction was to start munching on the sprinkles, as he has already used those is cooking with me and likes the sweet taste. Them he started mixing stuff together, using the fork and spoon or turning bowls upside down. He also tried to eat the jelly and corn, but I was on alert not to let him do so. A jar of pasta I keep around for his messy activities also "joined" the game and things got really really dirty!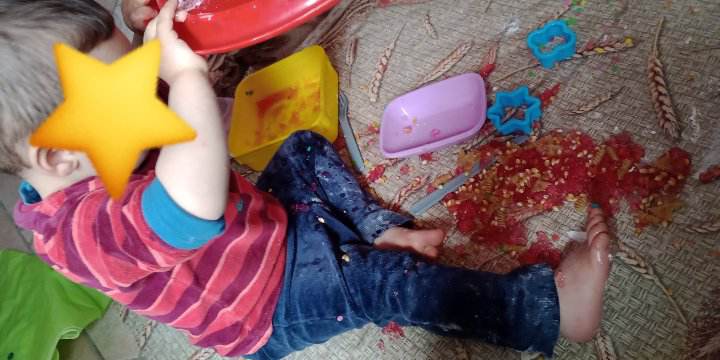 Our last addition was some icing sugar I sprinkled over his tray in order to make shapes with our fingers and other materials.
Our dirty playing session ended with a quick shower and clean clothes. After all that, Little Man was too tired and quickly had his lunch before enjoying a long afternoon nap.
---
Original content by @ruth-girl - All images taken by @ruth-girl with smartphone Moto G22 - All rights reserved
---
---