Happy birthday Little Man!
Our boy turned two on April 5th!! We gathered yesterday to have a small family celebration and blow his candle!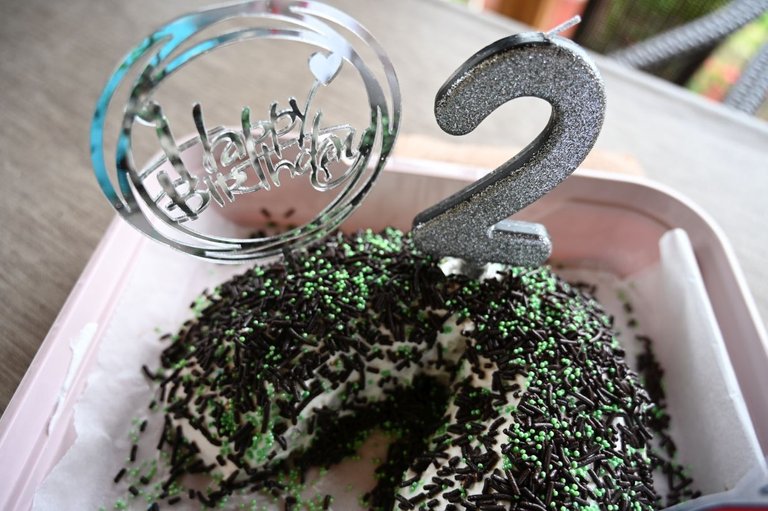 It wasn't a big party with lots of people, it was mostly a family gathering. My parents were there, my sister with her husband and son, my grandmother, Little Man's godfather and a good friend of mine - who used to babysit Little Man when I had to go to work - with her boyfriend.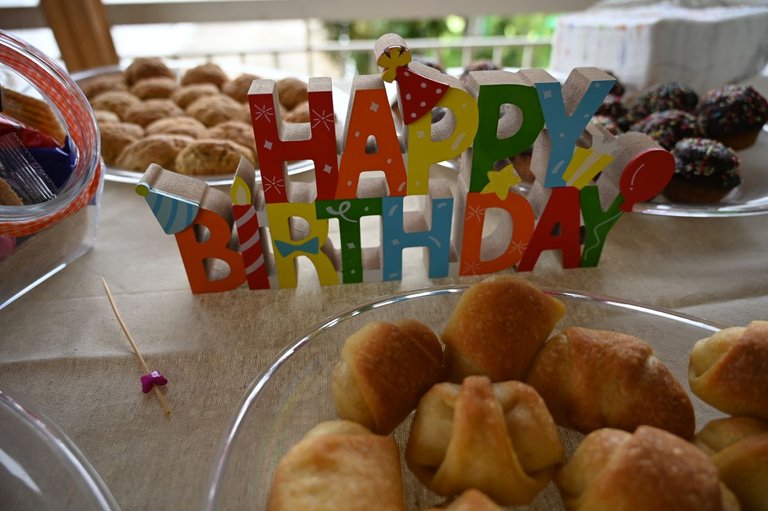 My mom prepared an amazing buffet with lots of goodies for her grandson's special day!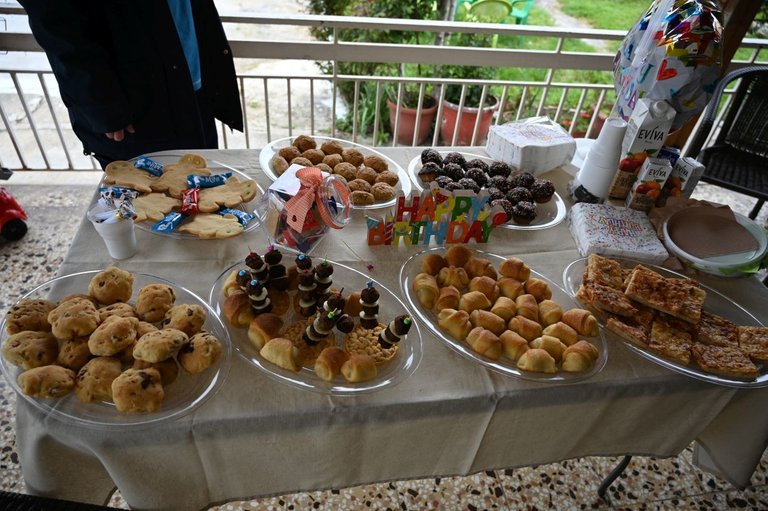 Started from up left, there are my gigantic butter cookies, some cheese bites, cupcakes, continuing down left again, olive bread bites, mini meatball skewers, sausage rolls and pizza!! She spent lots of hours in the kitchen and we all enjoyed her delicacies!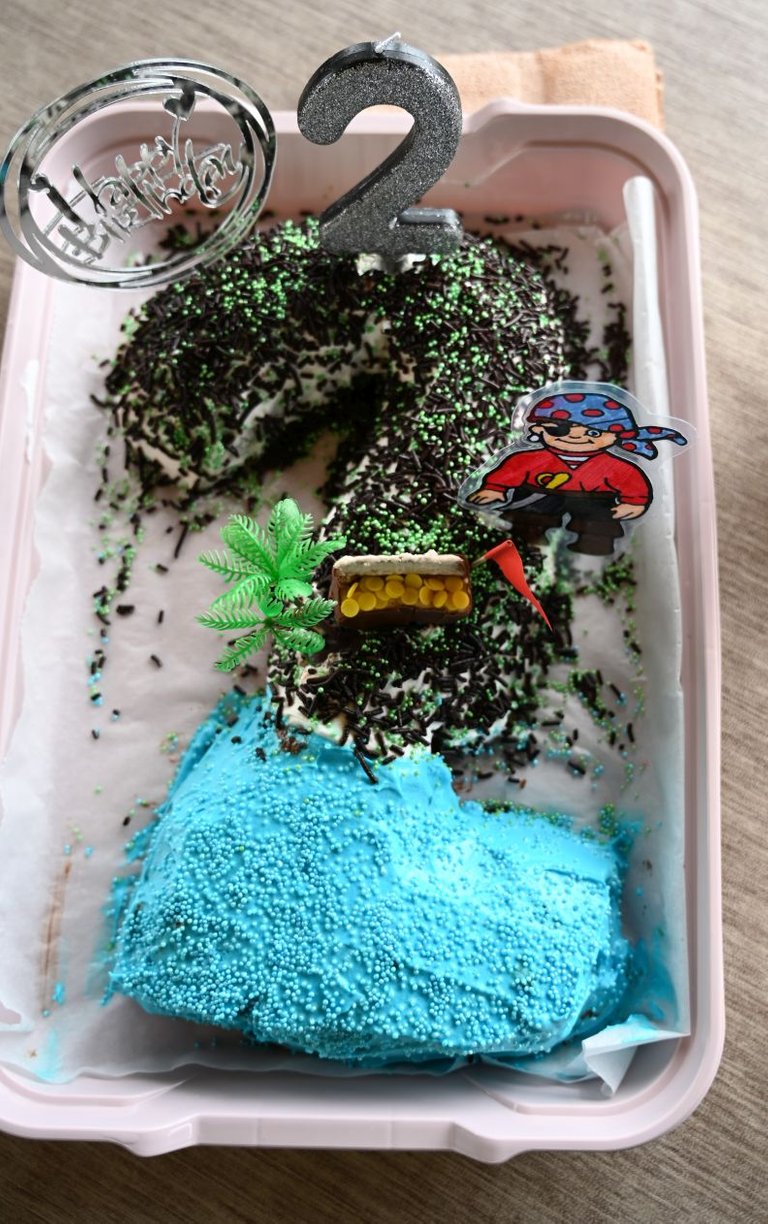 Cake time!! Let's blow out the candle!!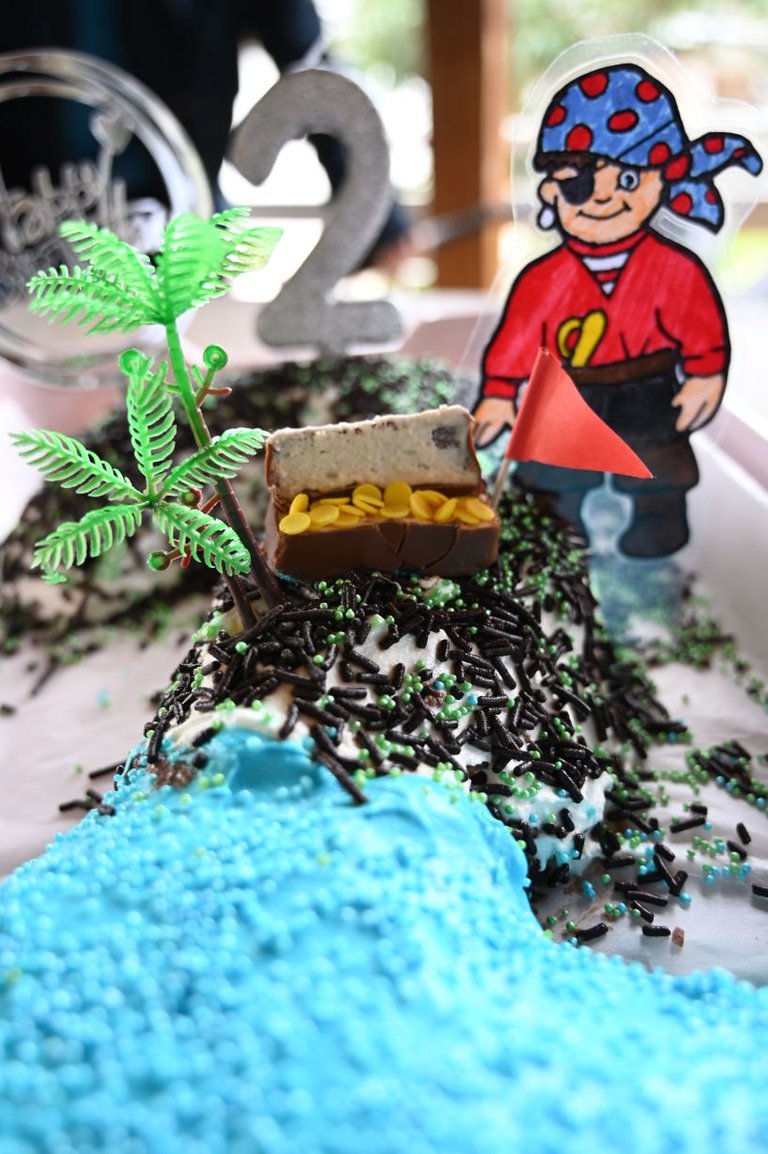 Little Man is very fond of pirates, so this year I made him a pirate themed cake. Well, not exactly a cake, it's my classic and super easy truffle recipe (with biscuits, butter or margarine, sweetened condensed milk and cocoa). I chose this recipe as it was a lot easier to shape it into the number two figure than experimenting with baking two cakes in two different shapes and cutting them in order to have one cake in the end (it saved me a lot of time and the result would be a guaranteed success). I even made a treasure chest using a chocolate cream filled bite. I cut the top and fixed it in order to look like it was an opened chest. I even used some yellow candies for golden coins! A palm tree from Little Man's toy collection, a little flag and a pirate figure I downloaded, printed, colored and laminated and our pirate birthday treat was ready!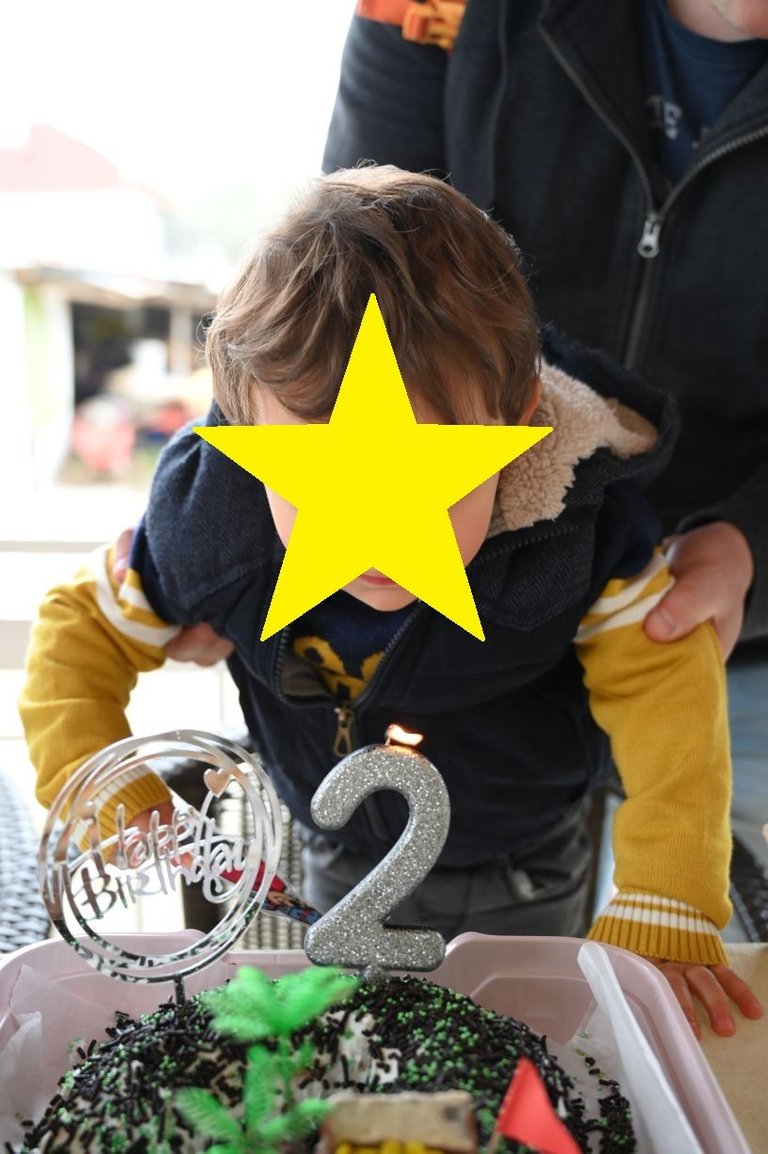 HAPPY BIRTHDAY, MY DEAR BOY!!! MAY ALL YOUR WISHES COME TRUE!!! MAY ALL YOUR LIFE BE FILLED WITH JOY, LOVE AND HAPPINESS!!! MAY YOU BECOME THE PERSON OF YOUR DREAMS, LIVE THE LIFE OF YOUR DREAMS AND ALWAYS BE SUROOUNDED BY PEOPLE WHO LOVE, UNDERSTAND AND ACCEPT YOU!!
Love, Mama!! ❤
---
Original content by @ruth-girl - Photos taken by @ruth-girl with camera Nikon 6z ii/ kit lens 24-70mm - All rights reserved
---
---