Easy caramel dessert!
This year, I made some super easy dessert for the Easter table! With biscuits,margarine, mascarpone cheese, whipped cream and dulce de leche I made delicious sweet bites.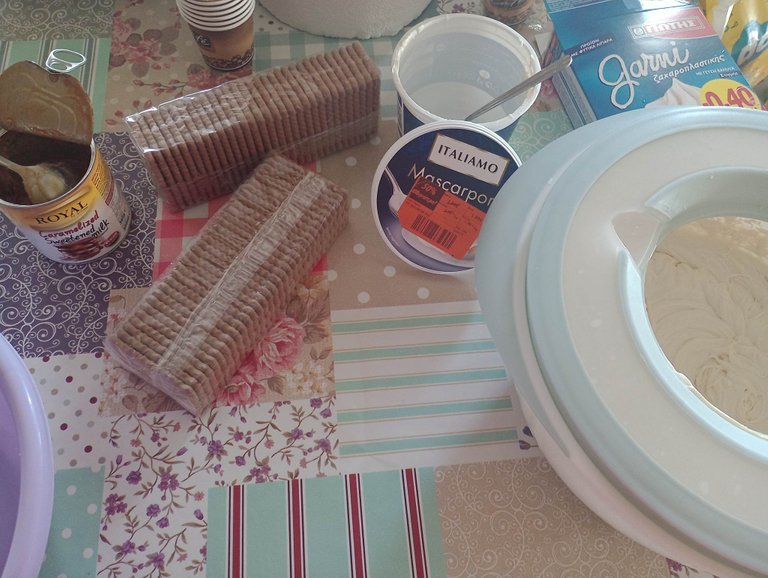 First, I crumbled the biscuits (almost one and a half packets) using my mixer. I melted less than 200 gr of margarine and poured it over the biscuit crumbs, gave it a good mixing and put one tablespoon in each carton cup (I used carton coffee cups, as I didn't have small single-use dessert bowls).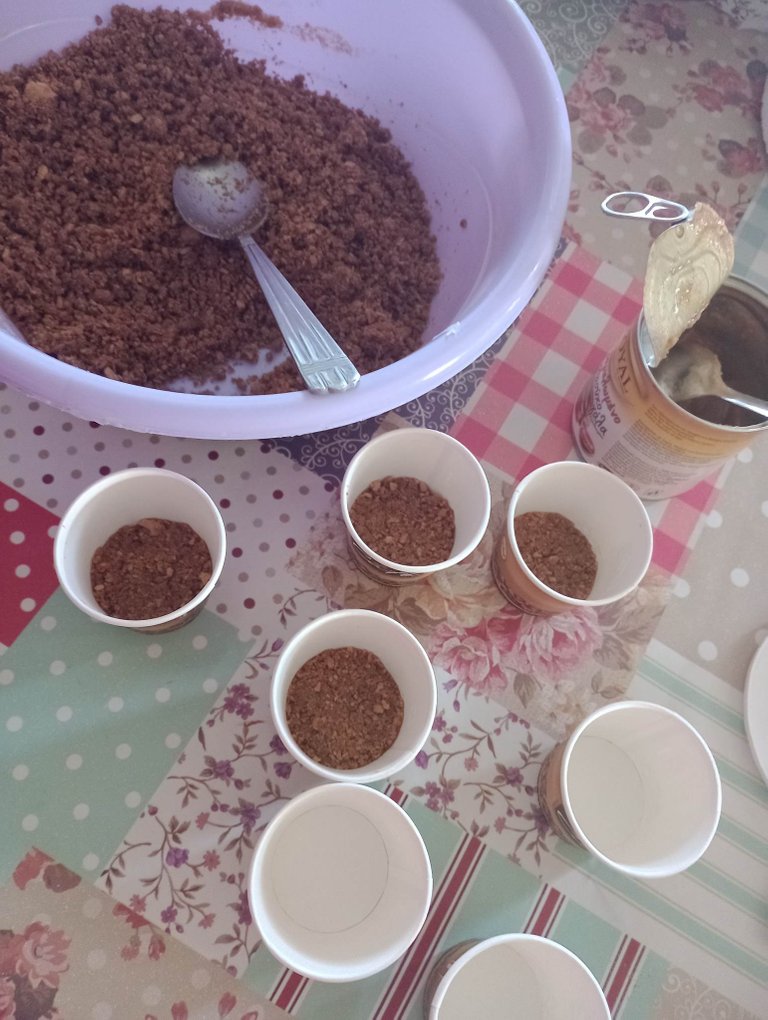 One teaspoon of dulche de leche came to sit over the biscuit crumbs...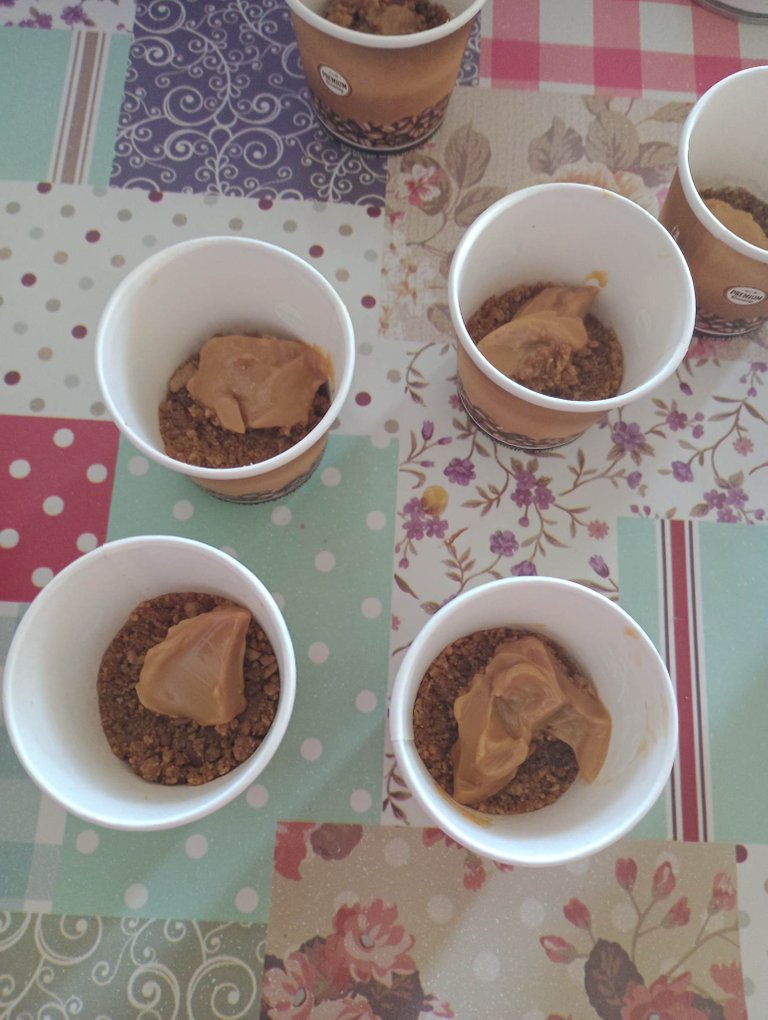 And a light caramel cream came on top!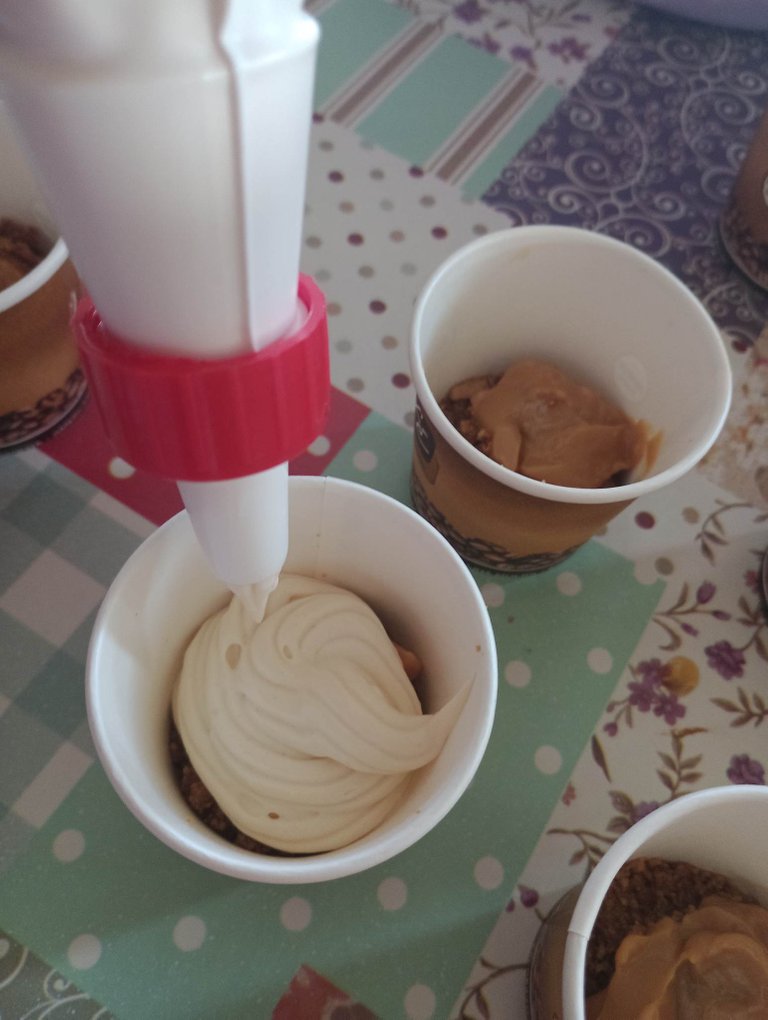 For the cream I used:
One packet of powdered whipped cream, one vanilla and 200 ml of milk to mix (with my kitchen mixer of course) until it became firm. Then, I added one bowl of mascarpone cheese (500 gr) and two tablespoons of dulce de leche. I kept mixing for a couple minutes and in the end I had a soft caramel cream, not too sweet, so light I could eat the whole bowl in one sitting.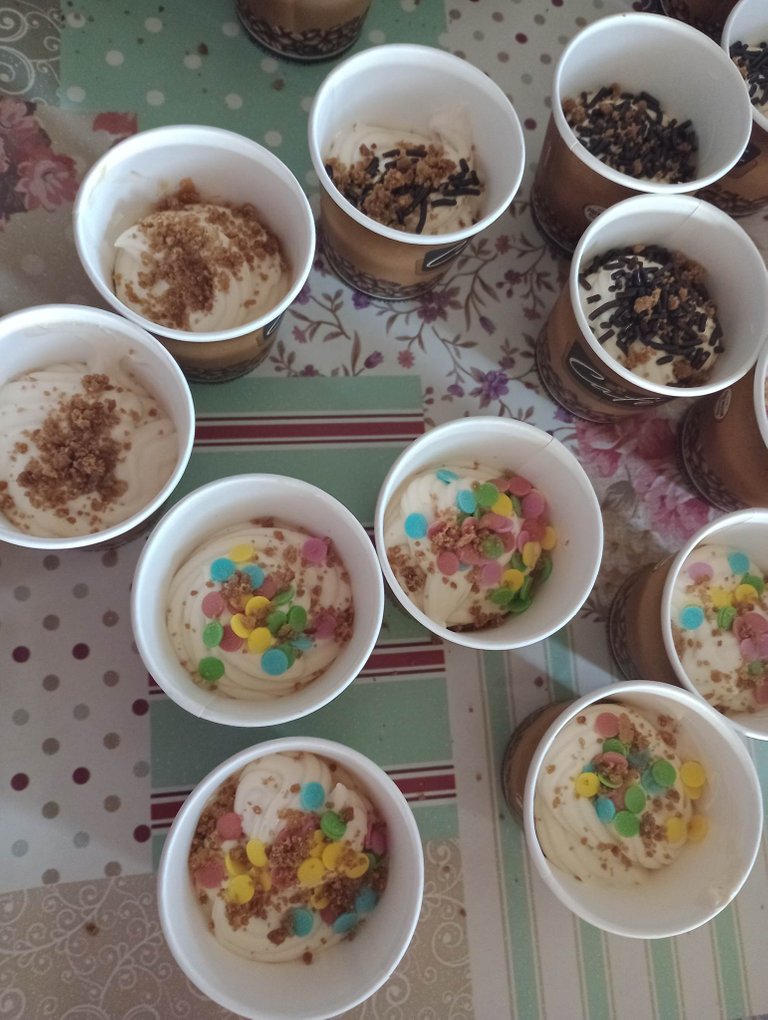 Biscuit crumbs, colorful sprinkles and chocolate sprinkles decorated my mini sweet bites and the "reviews" I got were really really good! Had I used a big pan, I would have saved a lot of time and mess as my pastry bag (which I used for the first time) was a little small and too slippery and the cream kept running outside while I was squeezing downwards to get it all in the cups. Well, that meant a lot of the "escaping" cream made it into my belly in the end, so I can't say that "hurt" me too much 🤣🤣
Anyway, it was a recipe I am definitely making again, as I loved it!
---
Original content by @ruth-girl - All images taken by @ruth-girl with smartphone Moto G22 - All rights reserved
---
---