Easter candles
As I told you yesterday, I already made my Easter candles, all handmade but one, in order to gift them to family and friends. This year I chose some navy decorations, as I came across a set of beautiful clay stickers and I could not resist buying them.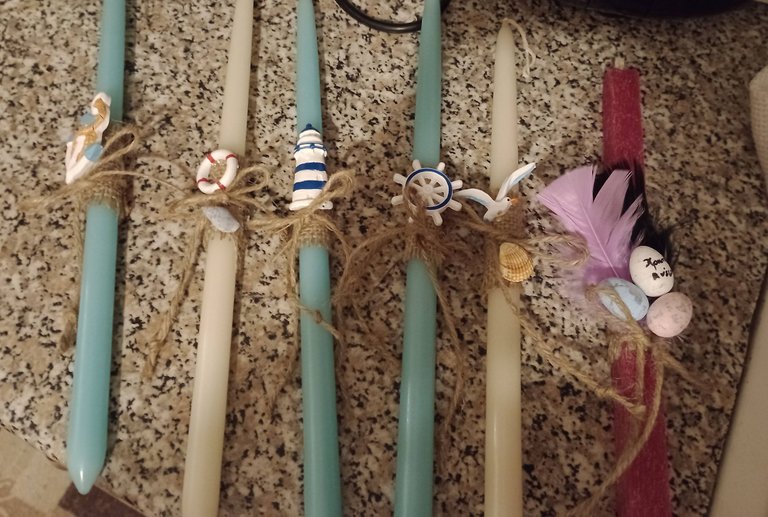 Blurry image taken with my Moto G22 right after I finished them.
This first set is destined for my parents.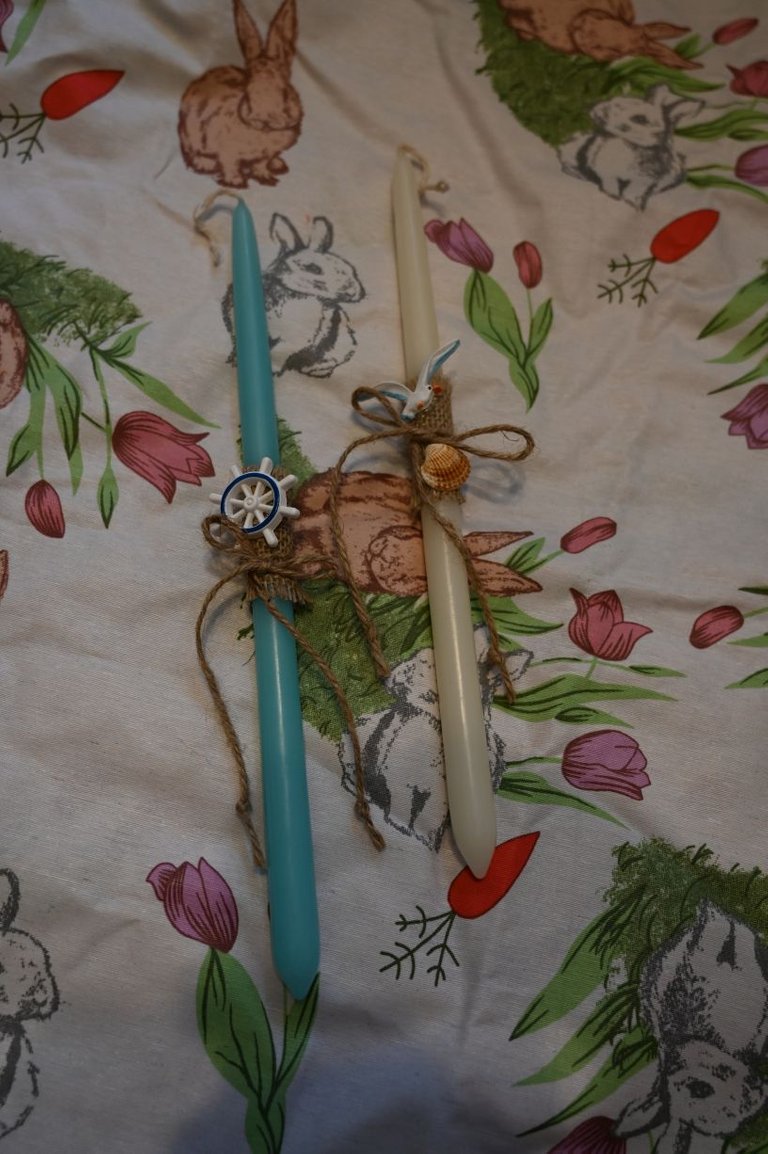 As you can see, I keep using natural materials that give a raw but simple and pretty look. Jute cord and burlap are my favorites, as I love those earthy colors. The blue candle with the ship steering wheel is for my father.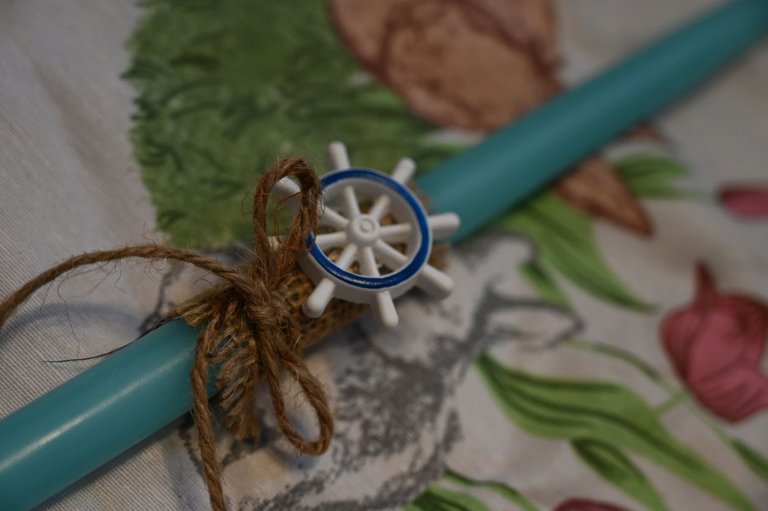 And the white one with the seagull and pretty shell is for my mother.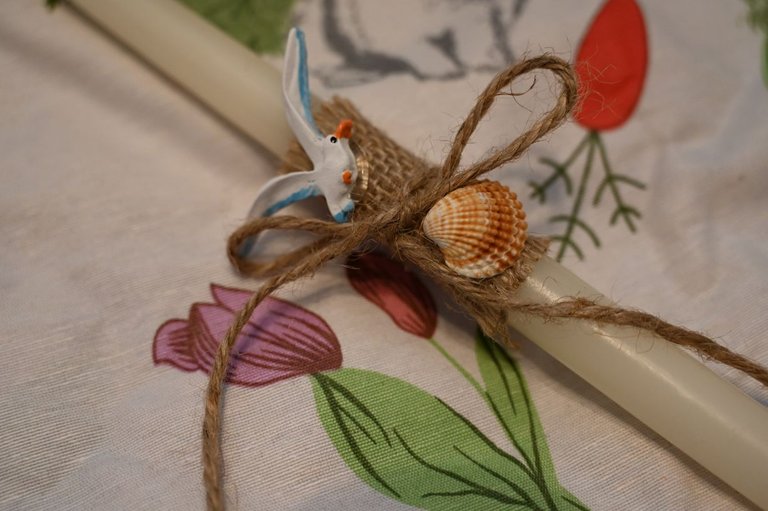 The next set of candles is for Trumpman's parents.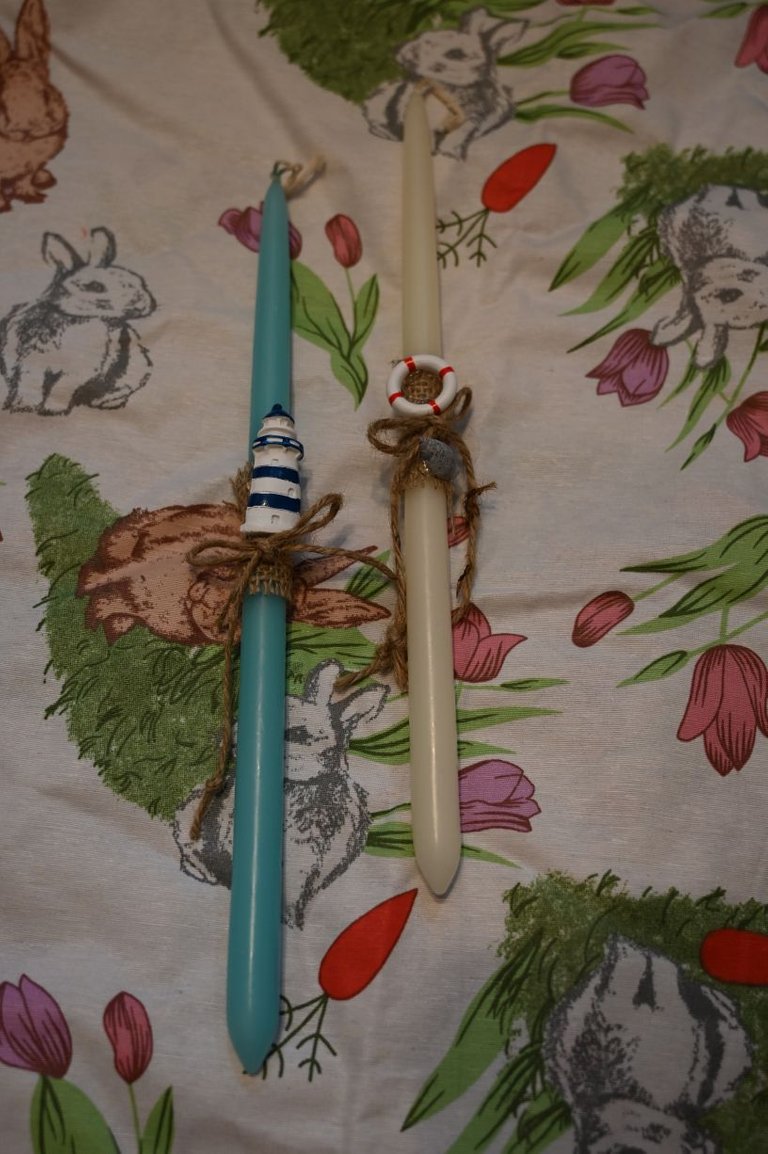 An elegant white candle with a white life ring buoy and red lines fits so perfectly above the grey shell. This is for Trumpman's mother.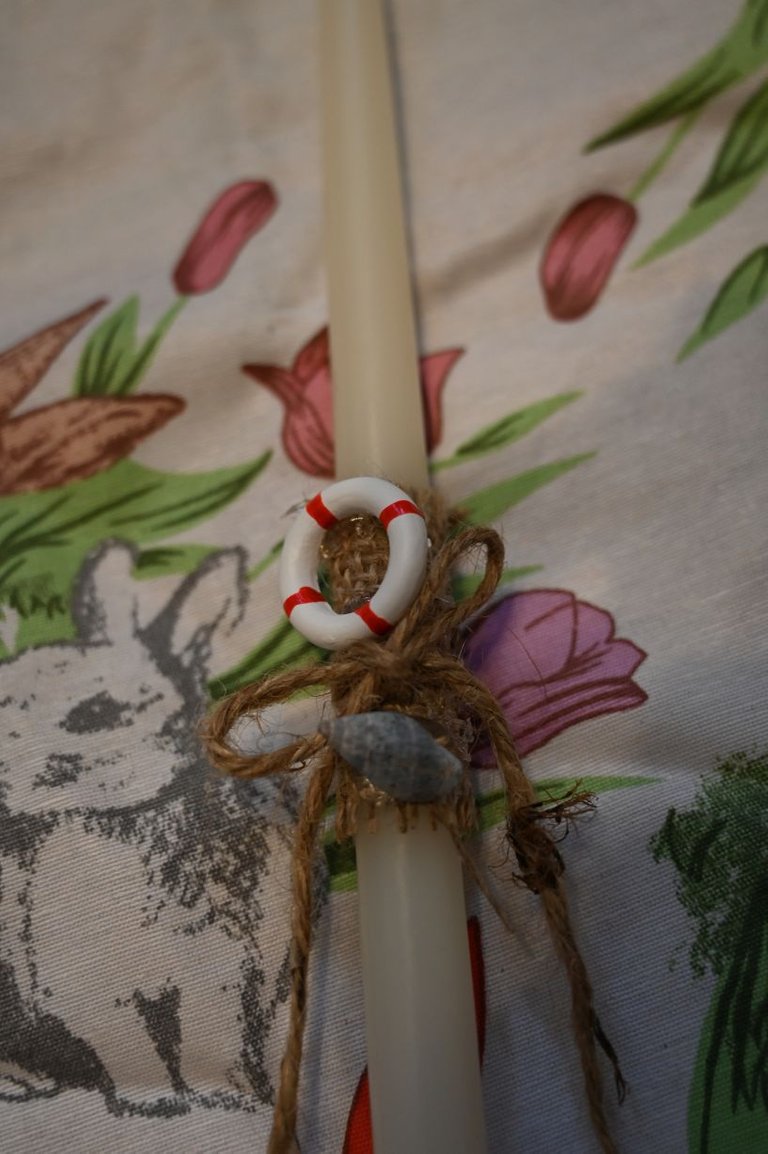 The blue candle is for his father. I loved that beautiful lighthouse. The combination of blue and white fits so nicely on the burlap.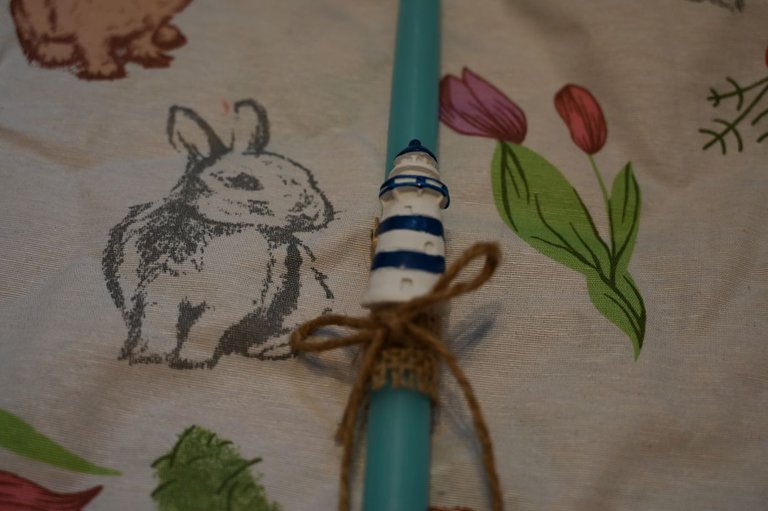 Another blue candle with an anchor this time will find its place within the hands of Trumpman's brother.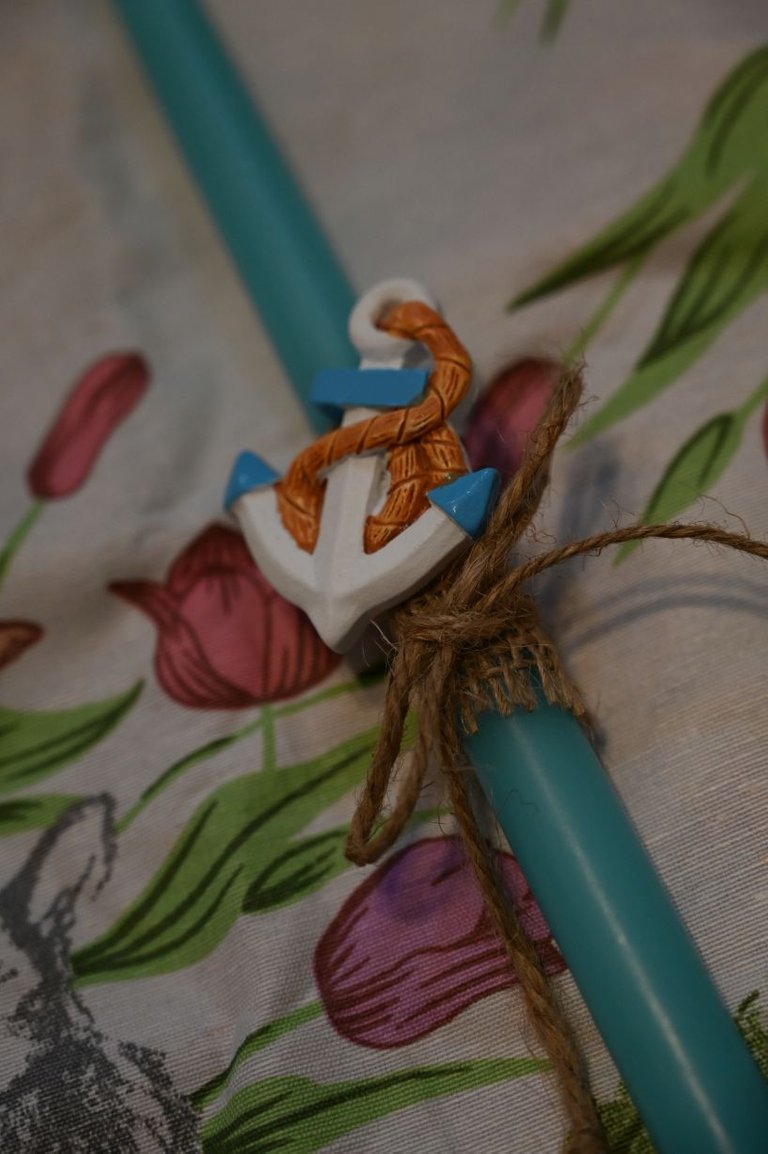 And moving away from the sea theme, I chose something more romantic for a good friend of mine. A ruby candle with Easter eggs (the white one says "Χριστός Ανέστη!" which means "Christ has risen" in Greek). The feathers complete the otherwise too simple look. I want to believe she'll like it and won't consider it to teenage-ish.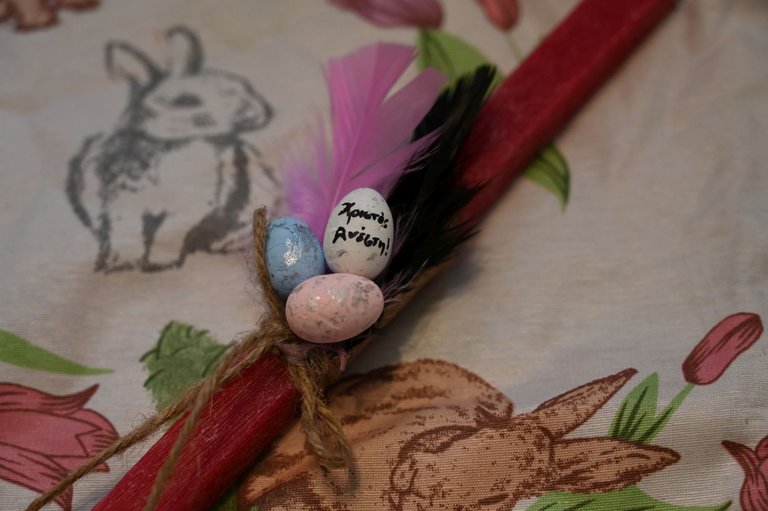 For Trumpman's godchild we ordered one custom made with a wooden Asterix (I could not find a the decoration the kid ordered, so we had it ordered).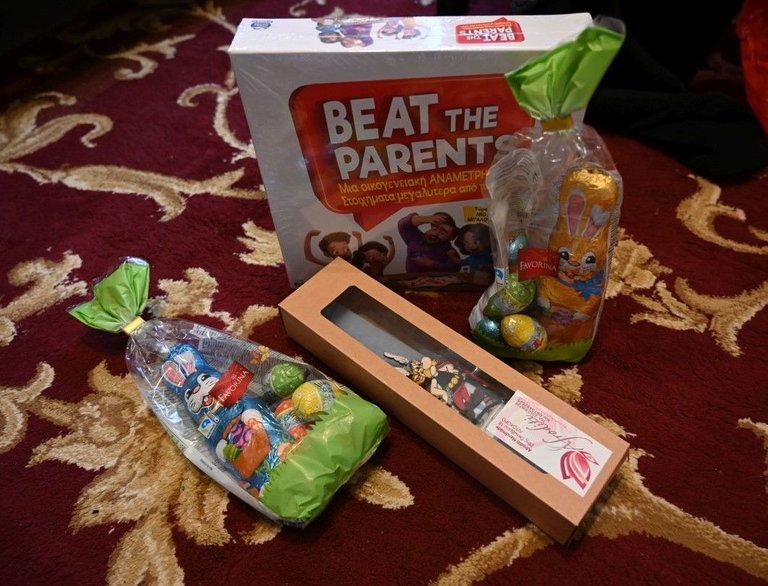 And the last one, also custom made by the same lady who made the Asterix candle, is for Little Man's godfather. This one bears the sign of a political party he supports and we always make fun of him for that!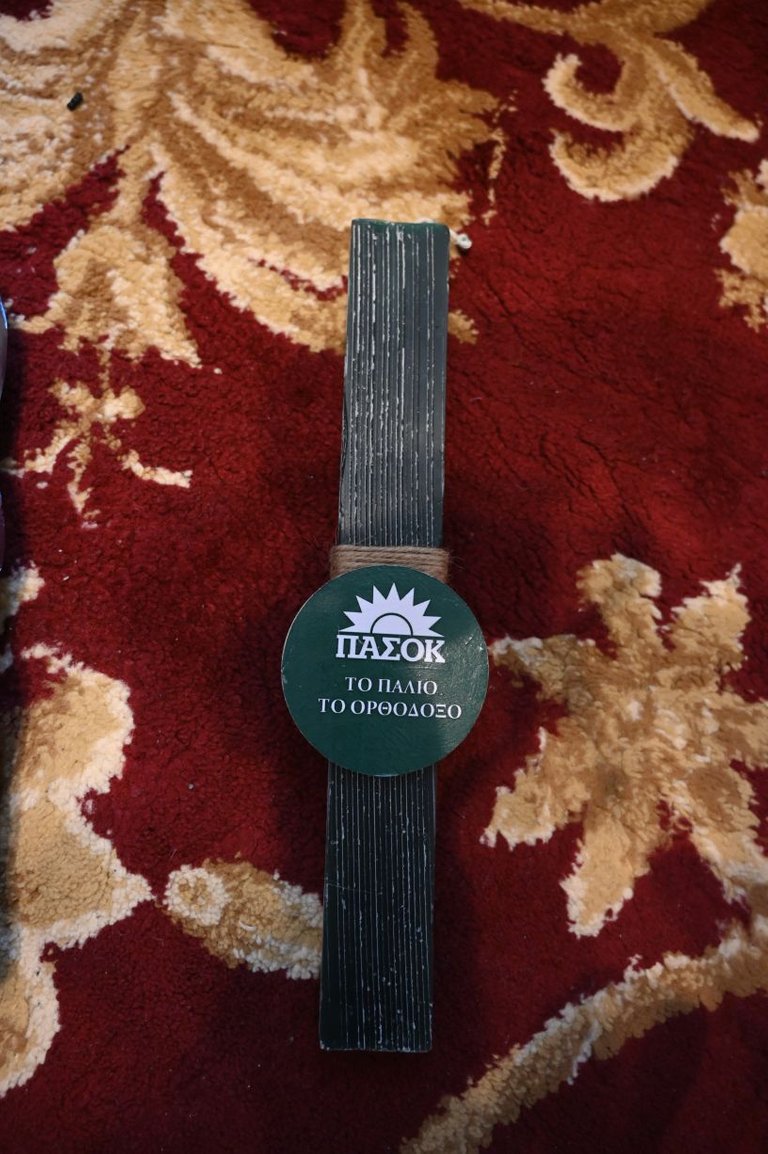 I hope they all like their presents!!
---
Original content by @ruth-girl - Photos taken by @ruth-girl with camera Nikon 6z ii/ kit lens 24-70mm - All rights reserved
---
---