My Hive Gaming Journey
Hello all Hive Friends.
Hope you all are doing good.
I don't play much video or mobile games. I am not a video games persons but got interested when started "play to earn" games were launched in hive engine. This could be because of an influence from hive community. I have been with hive from quite a some time and only started playing the games from last few months.
The very first game that I started playing was Rising Star. It's a micro task based game where you perform some tasks to progress. As you complete tasks you get some experience points and with these XP you become eligible for next levels. While performing the tasks you also receive Starbits, in game currency. There are NFTs involved as well, these NFTs get you fans and skills. More fans means more starbits earning. I like this game because you do not have to devote much time to it. You can start a task and go away to do whatever you want to do. You can login again when the talks is complete and start next task. A task dan last from 15 min to 3-4 hours depending on the level.
Recently I also started playing Splinterlands. Another blockchain based game originated from hive. This game is very different from Rising Star as you need deducted time to play this game. Basically you have some monsters and you do battle with other players while adhering to the rules specific to the battle. Battle rules are decided by system randomly. You need to know your monsters and their abilities. You make a strategy based on current battle rule and fight with the opponent.
I enjoy this game a lot and I am kind of addictive to it now 😂
Many thanks for reading and upvoting my post.This is also my entry 21 of 30 day content challenge. Hopefully I will be able to post everyday.
Here is the link for more details about this contest.
---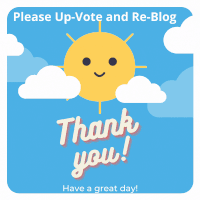 ---
---
---