Diwali - A magical 🧙‍♀️ festival time
Hello all Hive Friends.
Hope you all are doing good.
Today I want to talk about the festival season. I am from India and we have festivals all year round. There is always a festival in almost every month. As we approach the end of year, there are even more festivals and that why the end of year (last 3 -4 months) is called the festival time.
Although we have a lot of different religions in India and they all have different festivals but majority of the festivals are celebrated by all irrelevant of the religion. One of the biggest festival is Diwali 🪔- Festival of Lights.
Source
Diwali is celebrated to remember the arrival of lord Ram back to his native place from exile of 14 years. During the 14 years a lot happened including the abduction of lord Ram's wife Sita. He won her back after fighting with Ravan - king of Lanka. To celebrate the win and arrival of prince, people decorated the entire city with earthen lanterns and that's why it's called Festival of Lights. In the modern world people started using candles and electric lights to decorate the houses but most of the people still use the earthen lanterns.
People also fire the crackers but this trends is little down because of environmental reasons.
Diwali is a magical time, everyone is happy and want to celebrate the joy with the family. As I live out of India so I usually plan my vacation around this time so that I could be with my family during the festival. For me the celebration lasts till new year as I usually come back in December which is Christmas time and I get the same festive vibes.
Many thanks for reading and upvoting my post.This is also my entry 22 of 30 day content challenge. Hopefully I will be able to post everyday.
Here is the link for more details about this contest.
---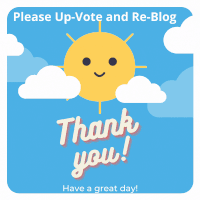 ---
---
---