Creating A Safe Space In My Mind And Staying Grounded.
Every day as we go through this phase called life, we get stuck with different things coming at us, some we can handle on our own while others we will require help from our loved ones.
Life has its share of beautiful moments and sometimes it brings its fair share of challenges, so I believe it's okay to accept help if offered which is opposed to depending on people to help which may sometimes lead to disappointment. I think this is most of the reasons why people don't rely on others for fear of being disappointed. But if help is offered (with no strings attached), it's okay to accept. It will also help to lessen the burden of having you shoulder it all.
Most times we all feel overwhelmed probably due to stress at work or probably something keeping us distracted and there is a need to be focused and have a clear head especially when taking on important tasks which is why there is need to keep the balance and staying grounded.
There are some things I do to help keep me grounded when I am overwhelmed and it feels like I can't seem to focus on anything.
First, I would try not to think about whatever the problem is for some time, It doesn't take away the problem, but at least for some time, I won't have to over-worry myself. Here are some of the things I do;
I can download tons of movies and watch them all day, especially comedy and probably some rom-coms 😜😜😜. I would laugh out loud with baring my full teeth. Even after watching, most of the funny scenes will still pop up in my memory and I would keep smiling all day. It helps me keep my emotions in check and only brings about positive thoughts.
Another thing I do when I am overwhelmed is to cook. I am an unapologetic foodie. Even I know that I can eat for Africa. There is nothing more satisfying than preparing a nice delicious meal 😋😋😋 and washing it down with a hot beverage and of course, the next thing that follows is to take a well-deserved rest. I always remind myself that "we only live once".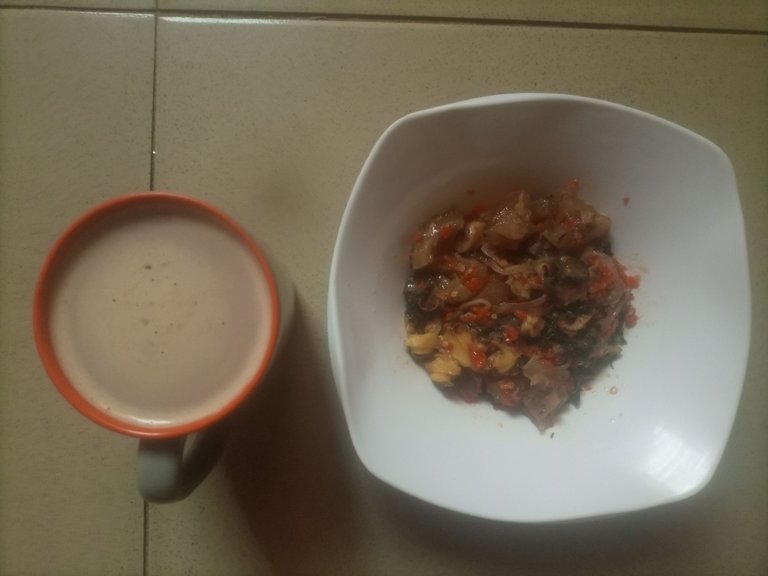 Sometimes, taking a hot beverage early in the morning helps keep me focused and gets me through the day. However, I don't consume it excessively because I am all for moderation. I also try to cut down my intake of soda and take more hot beverages. It helps keep me alert, and ready to take on the day's tasks.
Another thing I do is to take my mind off things by listening to music, I love some oldies, so I would bring out my headphones and drown out the world with just me in my safe space. Though sometimes I would have to dance as well and I would dance like I won a lottery even if I am my own audience.
Most of the time, doing things like this helps me stay grounded as I always assure myself that any issue I face is temporary and there will always be a way out. I know I don't have all the answers but I would take things as they come by taking it one step at a time.
Thank you all for reading.
The image used is mine.
---
---