Just Because I have a lot of Piercings doesn't mean I'm an Addict
I still remember the time when I first had my ears pierced. All I remember is that I didn't cry that time because it was Mom who did that to me. I think I was five years old at that time. Mom can do anything anyways, and so she decided to do it on her own, with me. That's why, even though she is so tight to me, I still idolize her.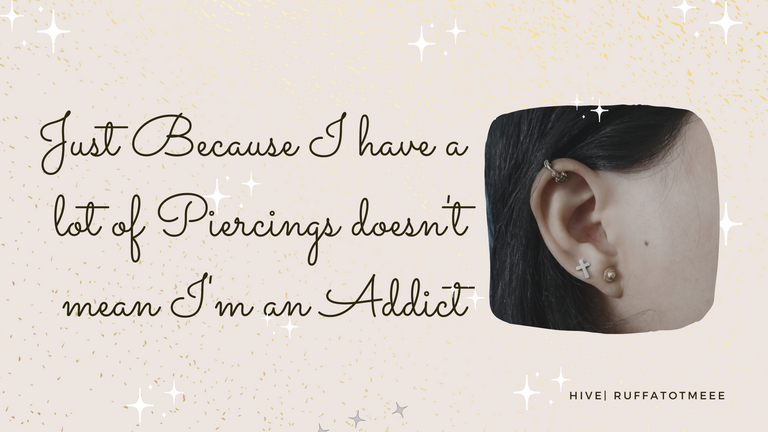 Image Created in Canva with it's free Templates.
You may be wondering what she used when she pierced my ears. Was it an ear-piercing gun? Or maybe a needle? Oh, no, not among the choices; it is actually just a pair of earrings. And yes, just her hand and the earrings that she gave me. And she used earrings directly, so I can wear them directly without removing them. The earrings she used were similar to this.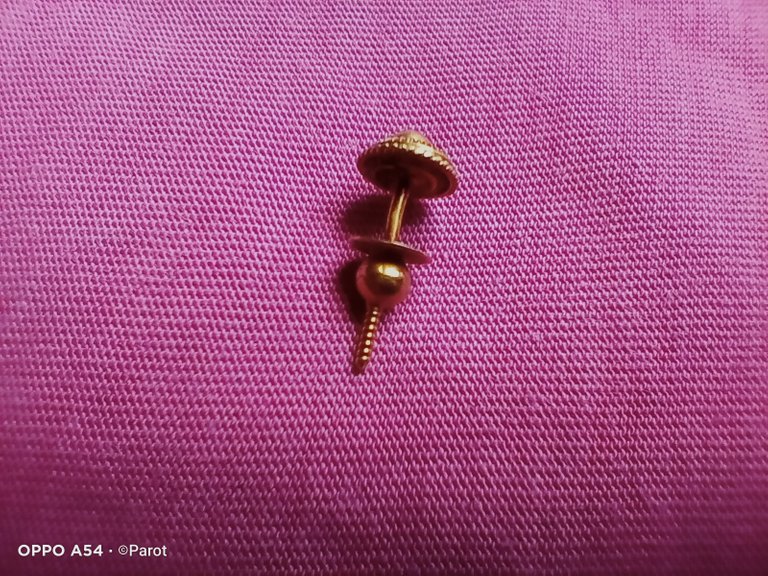 But that's not the last time that I got my ears pierced. I was in high school when I found having a lot of earrings cool. Mom has five holes in her ears. 3 on the left, and 3 on the right. I also want that; that's what I thought. And a lot of my classmates have more piercings on their ears, so I want that too. Mom is open-minded when it comes to that, so she allowed me to have more piercings.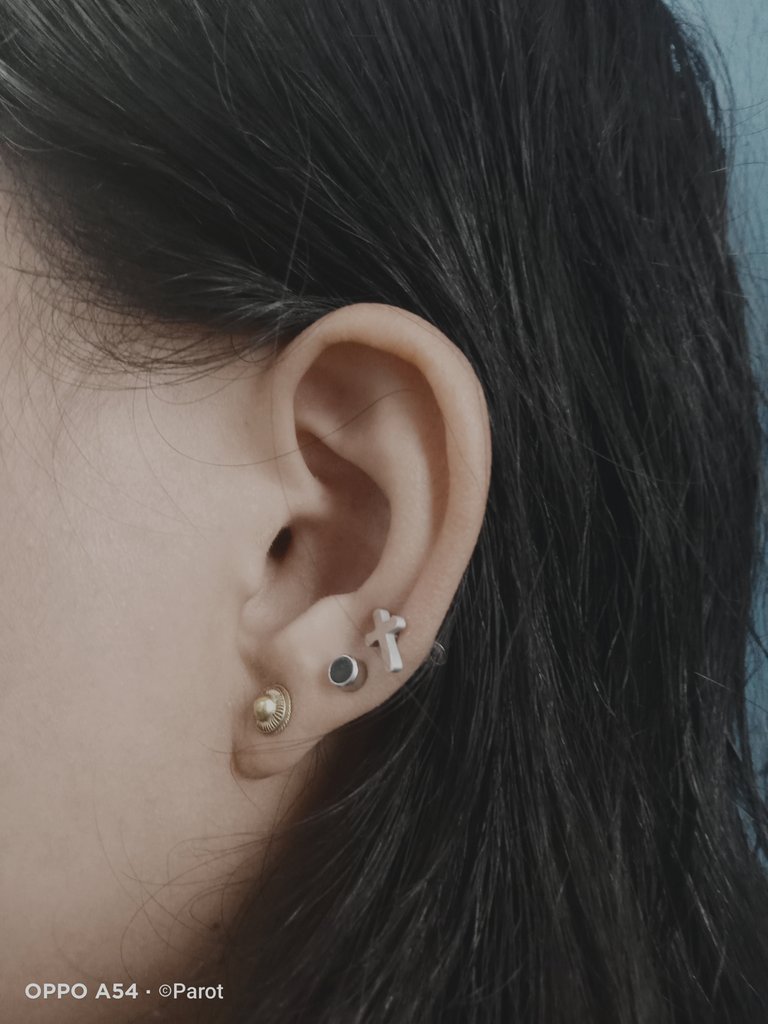 The second time that I had my ears pierced, it was also my mom who did it. but only on the left side in the middle. while I did the other one at a different time. And I used a needle, which I soaked in alcohol after heating it a little. I did that while trembling in fear because I am afraid that something might go wrong.
And by the way, I also used a thread, which served as my earrings for a while because I couldn't put any on yet. And thanks to heaven, it heals fast, and I am so satisfied because of it. And I thought again of putting more holes in my ears. And I did, but that was during my college days. I also did another one on myself, and thanks to God, it was successful again.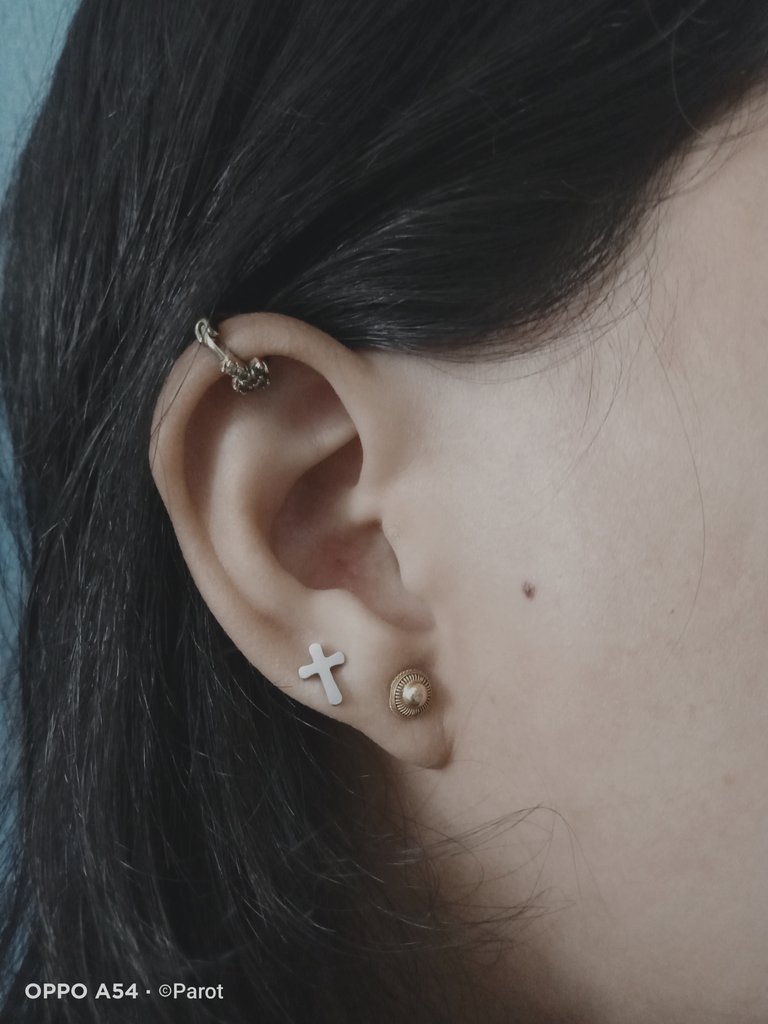 And on the right side, in the middle part, I am the one who pierced that. While the one on top, I'm not sure which part of the ear that is. I asked for it with Mr. Google, but I can't find it. And for the last part, it was actually my late sister who put a piercing on that. I am afraid to do it on my own, so I asked her to do it for me. And she did, happy me!
Although it is not in the right spot, I am still very satisfied with it. It looks cool and beautiful, at least for me. I really find it cool to have a lot of piercings. And, in the past years, I thought of putting more piercings on my ears, but I really couldn't do it alone because I was afraid. I want some professionals to do it this time, but I can't find any here at our place.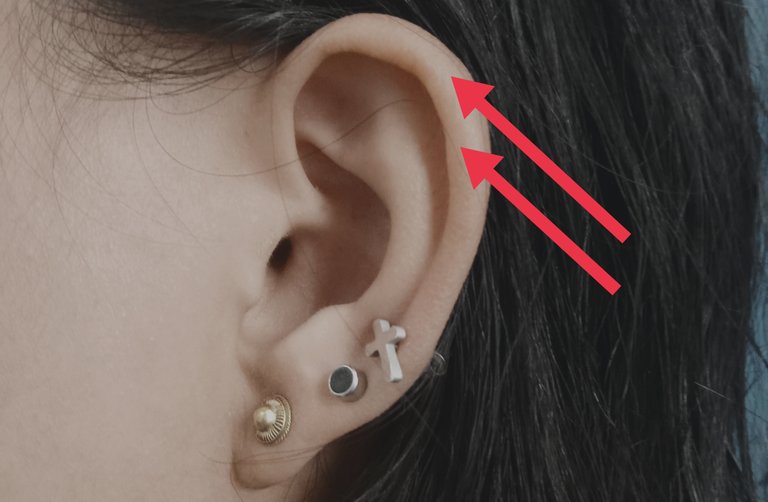 And guys, as you can see, There's still so much space in here, haha. I want this Helix part, and I want two. I just hope I can find some professionals here at our place soon. I'm not sure about the cost, but for that, I can save separately. I really, really want this because I want it and I so love to have it. And it's my plan even before; it is actually one of my goals, and I will make it happen soon..
There are people who think badly of people who have a lot of piercings. They will suspect them of being addicts or criminals. Just like having a lot of tattoos, they can think all they want like that, who cares because I don't care. It's my body, so my rules. And there's a lot of satisfaction in having this. It makes me happy, and at some point, it makes me feel confident.
And, some will think that just because we are women, it will look bad on us. It's inappropriate and so not right just because I am a woman. They are free to say that, but I will do what I want. There's no gender on who's just allowed to have this. Anyone can have it; it depends on their preference and on the person who wears it. and anyone is free to have it. Am I wrong?
How about you how many ear piercing you have in your ears? Isn't it amazing, cool and beautiful? ⟵(๑¯◡¯๑)


---
---