LeoMobile V1.0.0: The Journey To Easy Access To Web3 Just Begun!
The strategy and productivity by LeoFinance on the Hive blockchain and on web3 space should be studied in schools IMHO. With the Look of their series of developments thus far, it can't be debated that Leofinance isn't one of the most engaged communities in the space, or with development updates.
From what I have learned, they try their best to carry their community members along by holding weekly AMAs, and they reblog informative tweets from community users promoting the chain on web2. Also, opening private and public beta tests on upcoming tools, and organizing contests.
Speaking of contests, the Leo team just concluded a layout design contest for their mobile app, and congratulations to @finguru for winning that one.
While the app was under development, a slot was opened for private testing it. I was fortunate to be among the private Beta tester on discord. However, Beta testing of the app was not even limited to those who were chosen because I saw serval posts from community users posting their experiences with the app, stating bugs if there were any, and so on.
After I came across this post, I already knew the Leo mobile app is about to be released on the App Store to ease web3 access for mass adoption. once again, Looking back to how it all started, this team has built more helpful tools than we could imagine.
Just take a look for yourself;
The journey just begun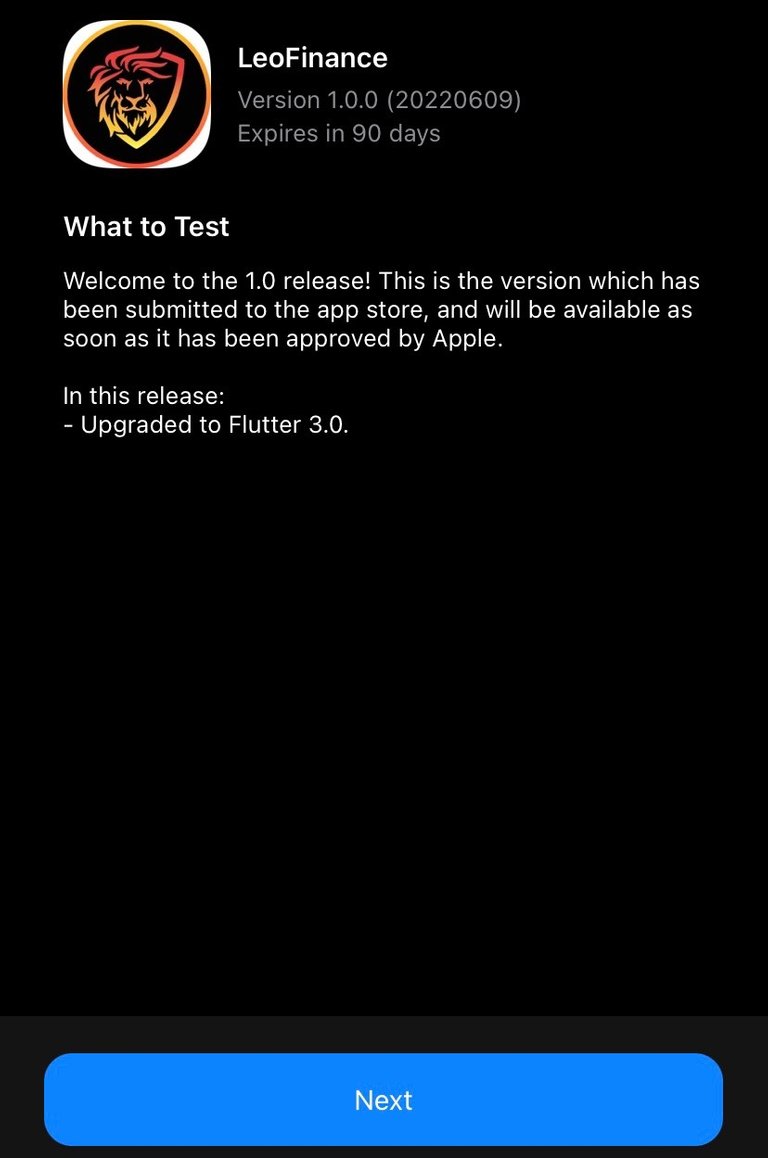 It is the little things one bungles at. The big, real ones are nothing when they come.
E.M. Forster, Howards End
A big congratulations to all Leofinance lovers for we've just completed the milestone of having a mobile app that will be a source of mass adoption into web3. This isn't the end but the journey just started. Let's hope the submission is approved and the rest of things will work out as planned.
I love using the app already. It speeds up the rate at which I check out my notifications, create posts, and reply to comments. What do you love most about the Leo mobile app?
---
---