Hive Looks Pretty Cheap Below $0.4 While Bitcoin Wants to Move Higher

Bitcoin Dominance (BTC.D) has risen above 47% for the first time since June 2022, while Bitcoin has risen above $28,000 for the first time since June 2022. Data shows that altcoins are not following Bitcoin's recent rise, so it may be more profitable to focus on the altcoin market.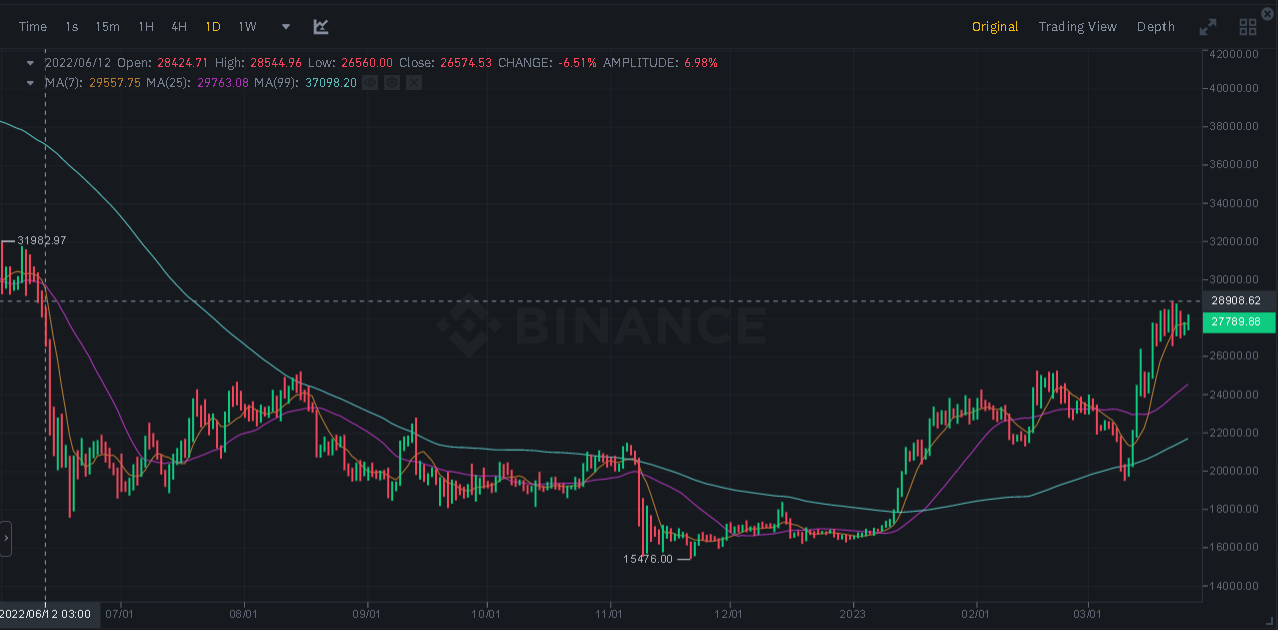 Bitcoin rose to $28,868 on March 22, surpassing $28,000 for the first time since June 2022. It is currently trading at $27,789. Looking at the daily chart of Bitcoin, it seems that after each rise in 2023, it retreats or moves stable and then moves higher. If there is nothing negative in the markets, it can continue to draw similar charts and break the big resistance at $30,000 on its next rise.
Bitcoin's dominance in the crypto market is also increasing significantly.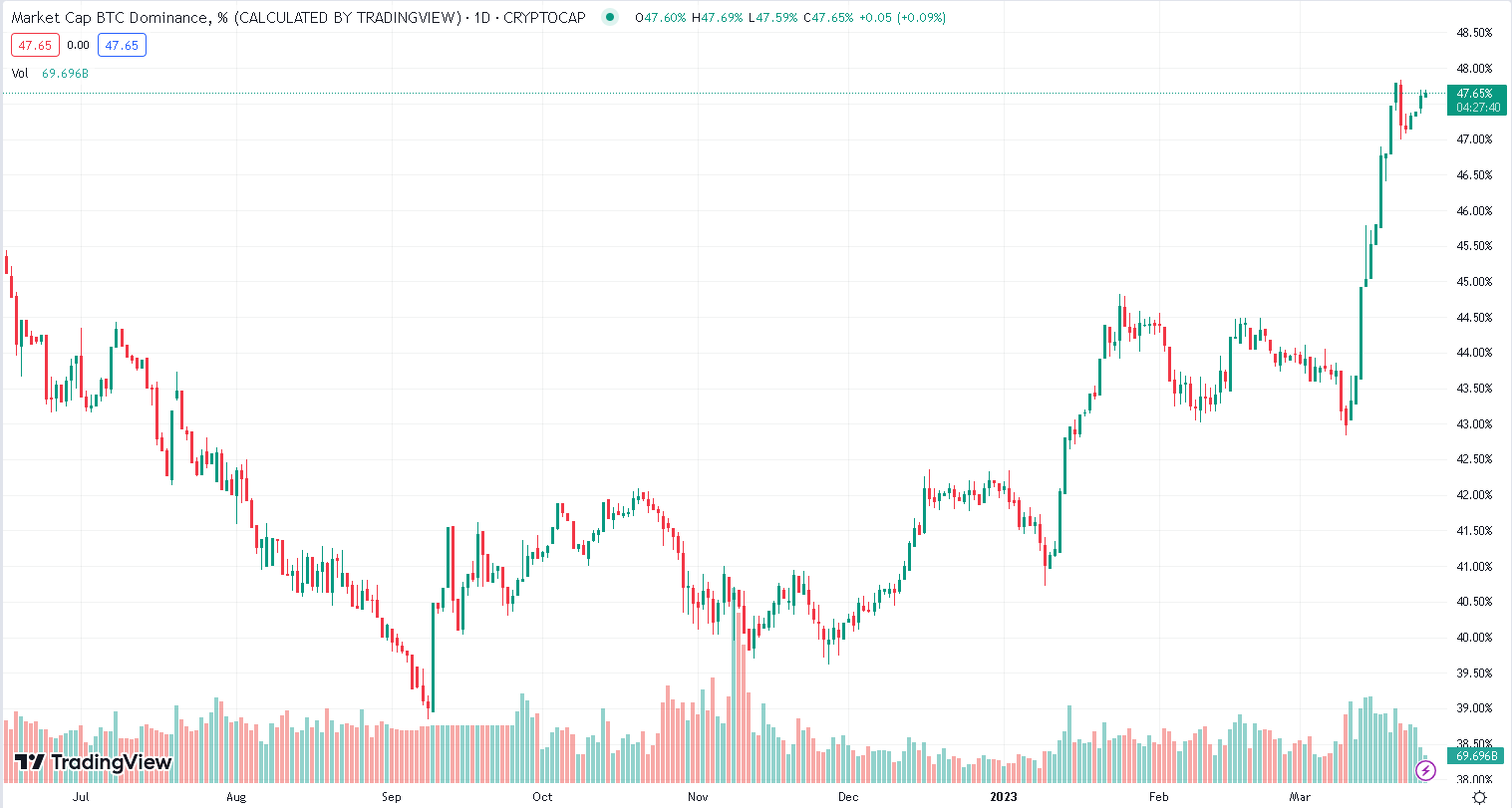 Bitcoin Dominance (BTC.D) was around 43% on March 12, now 47.65%. It seems to have increased significantly in 2 weeks. Also, Bitcoin Dominance has risen above 47% for the first time since June 2022. It seems like most altcoins haven't followed Bitcoin's recent rise.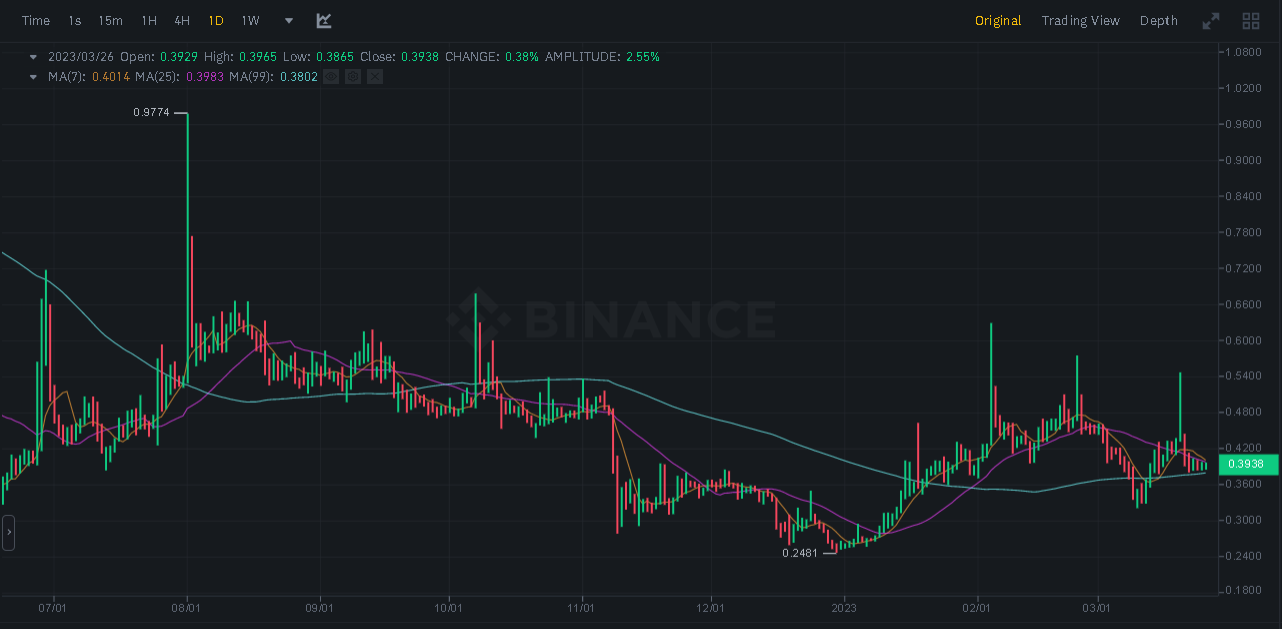 HIVE is currently trading around $0.39. I think it is surprising that HIVE is trading below $0.4 while Bitcoin is trading around $28,000.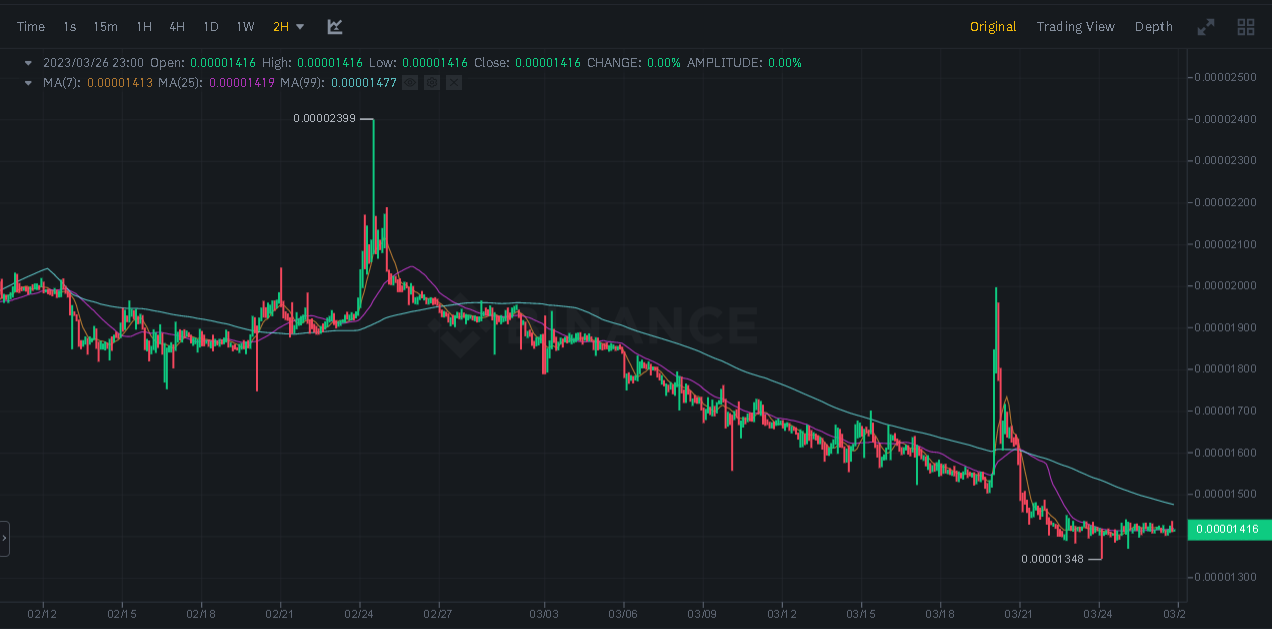 The HIVE/BTC pair is currently trading around 0.00001416. This is the lowest in almost a year. It fell as low as 0.00001348, which is the lowest of the last year, on March 24 and is now trading very close to the bottom.
Financial and economic crises are affecting the crypto market significantly, and current data clearly shows that Bitcoin is stronger than most fiat currencies. If the markets continue like this, soon Bitcoin will test the big resistance at 30K, and if it breaks, the crypto market will move more. It seems clear that altcoins are not yet following Bitcoin's rise, so I'm focusing on altcoins, especially HIVE. Because I think HIVE can move much higher in its next rise.
But on the other hand, if Bitcoin goes down, there may be big drops in altcoins. But when I look at the HIVE/BTC pair chart, I believe that Hive will not be affected much by this decline. That's why I'm more optimistic about HIVE.
This is not financial or investment advice.
Posted Using LeoFinance Beta
---
---