Why is RUNEMANCER KYE one of the Most Useful Monsters? And Focus Chest | Splinterlans
---
Runemancer Kye is a powerful Monster with powerful abilities that can attack targets with Magic Attacks. Especially with Flying and Life Leech Abilities, she can be very effective in certain battles and I would like to point out that she is much more effective when used with a good strategy. Runemancer Kye costs 11 mana, which seems like a disadvantage, but her powerful abilities, attack power, 5 armor and 8 health make me ignore this disadvantage.

RUNEMANCER KYE has the Flying Ability and the Life Leech Ability at level 1, and the Fury Ability at level 3.
Flying Ability : Has an increased chance of evading Melee or Ranged attacks from Monsters who do not have the Flying ability.
Life Leech Ability : Monster's health increases each time it damages an enemy Monster's health in proportion to the damage dealt.
Fury Ability : This Monster does double damage to targets with the Taunt ability.
These abilities are very powerful abilities that can be very effective in some battles.
A Legendary NFT Card, RUNEMANCER KYE NFT Card is currently starting at $18 on the market. The Gold Foil RUNEMANCER KYE NFT Card is currently starting at $111.89 on the market.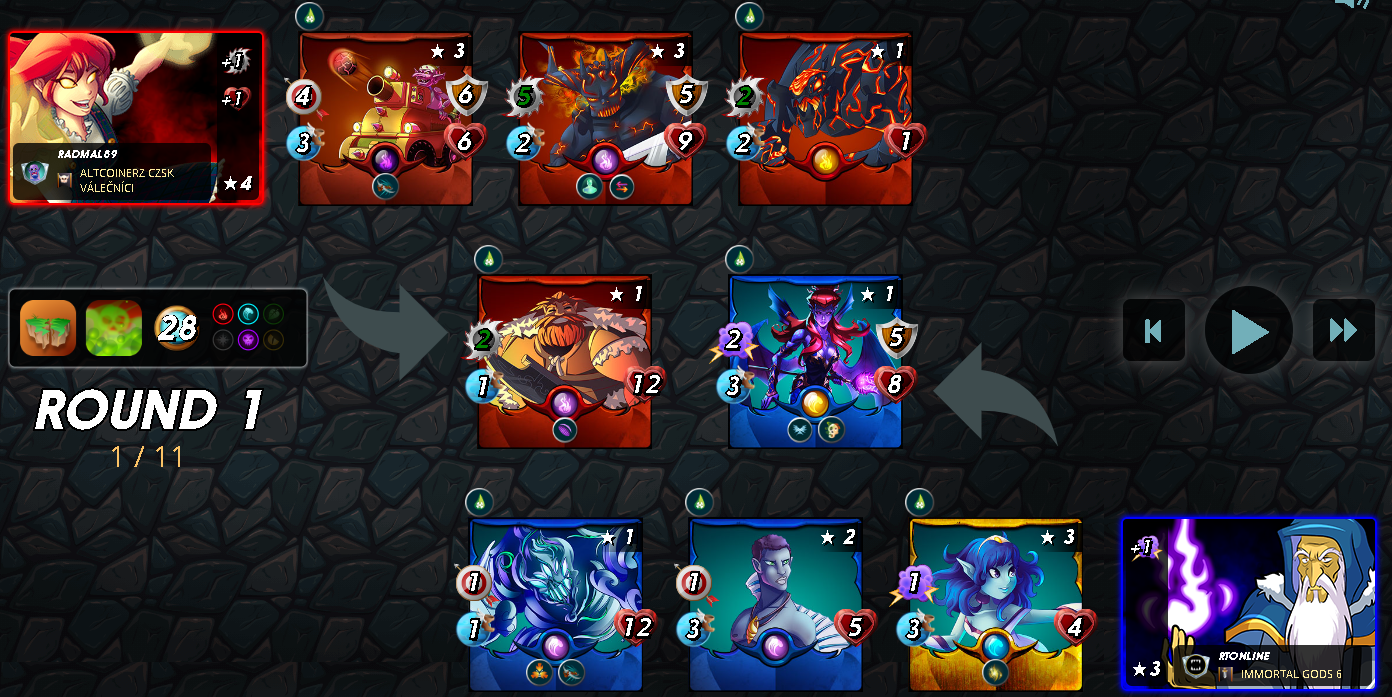 Battle Link
Battle Ruleset
Earthquake
Noxious Fumes
Mana Cap 28
Earthquake rule means non-flying Monsters take 2 Melee damage at the end of each round.
Noxious Fumes rule means all Monsters start the battle Poisoned.
Before starting the battle, I reviewed the last 5 battles of the opposing player, they had quite powerful cards. But considering the battle ruleset, it was difficult for me to predict what strategy the opposing player would team up with in this battle. Since the battle ruleset has Earthquake and Noxious Fumes rules, I added Runemancer Kye with Flying and Life Leech Abilities in this battle without hesitation and put her in the first position. I've also added River Nymph with Cleanse Ability to my team so Runemancer Kye won't take damage from poison. In this battle, Runemancer Kye would not be damaged by poison or the earthquake rule. My strategy worked very well in this battle, all monsters took damage due to the battle rules in the battle, while Runemancer Kye was not damaged and her health was increased by her Life Leech Ability.
Cleanse Ability : Removes all negative effects on the Monster in the first position on the friendly team.
I recommend you to watch this great battle on video or battle link and you can also see how effective RUNEMANCER KYE is in battles.
FOCUS REWARDS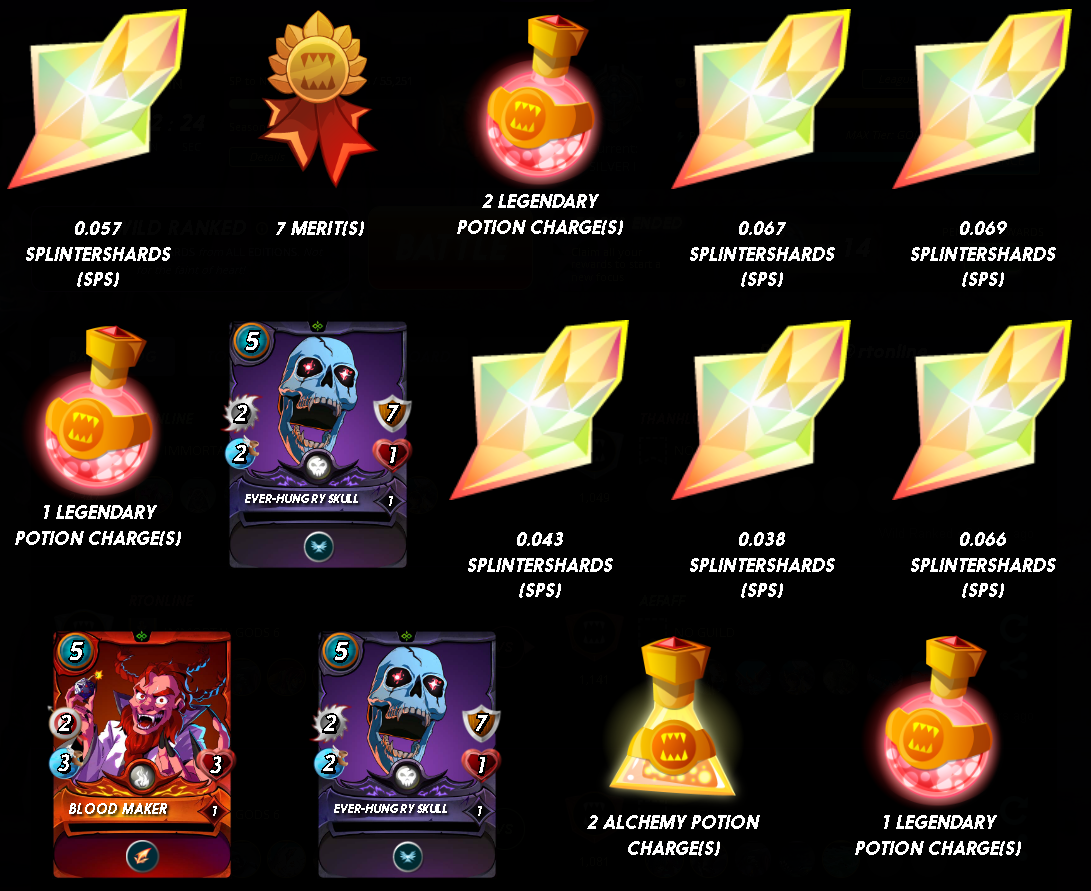 What are your thoughts on the battle? I would be glad if you write your thoughts in the comments.
Glossary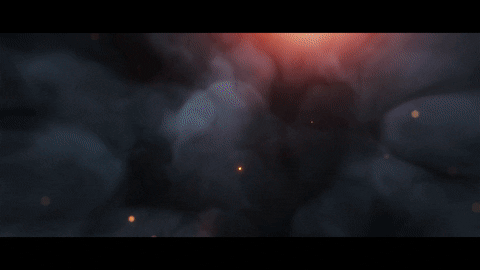 Would you like to join Splinterlands? Here is my reference link
---
▶️ 3Speak
---
---