Chaos Legion Pre-Sale Will Begin Within Hours. Are You Ready?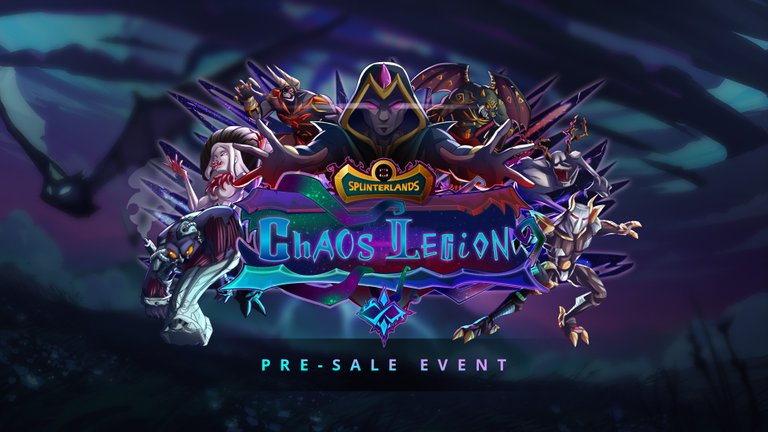 The pre-sale of card packs of the new Chaos Legion collection is eagerly awaited by many Splinterlands players, myself included. Hours before the pre-sale event, curiosity and excitement began to increase. The Chaos Legion pre-sale will officially begin in approximately 10 hours. Also, the first Voucher airdrops will take place for SPS holders staked shortly before the pre-sale goes live.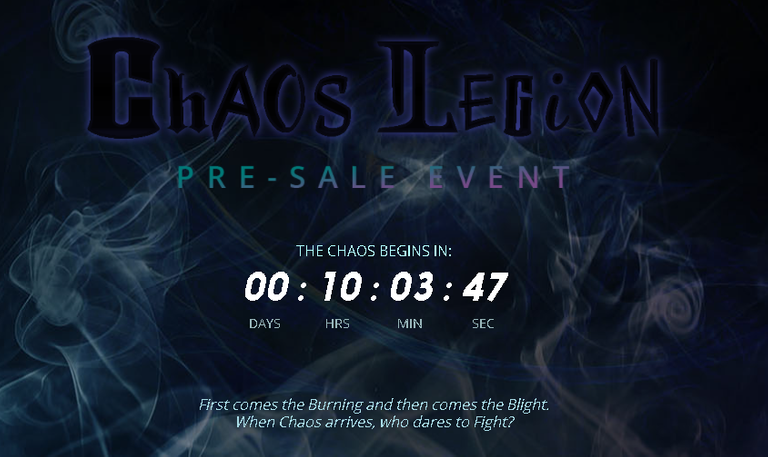 Source
Once the Chaos Legion Packs are released, investors and players will be able to purchase them in the Splinterlands shop by paying with Credits, Splintershards (SPS) and Dark Energy Crystals (DEC) tokens. Credits can be purchased using many cryptocurrencies as well as some fiat payment options. 1000 credits is equivalent to 1 dollar and the price is fixed. But I can say that it is more profitable to buy with SPS.
When you buy with SPS, there is a 10% discount on pre-sale packages. Packages will sell for $4 each. Accordingly, if you pay with Credit or DEC, you will pay 4 dollars, but if you pay with SPS, you will pay 3.6 dollars. So, you'll pay $40 less when you buy 100 packs with SPS. As you can see, it is much more profitable to buy with SPS. Since it is more advantageous to buy with SPS, I will prefer to buy with SPS.
In addition, advantages are offered according to the amount of package purchased. When you buy 100 or more packages, an additional package is given.
100 - 499 - 10% additional pack bonus
500 - 1999 - 15% additional pack bonus
2000+ - 20% additional pack bonus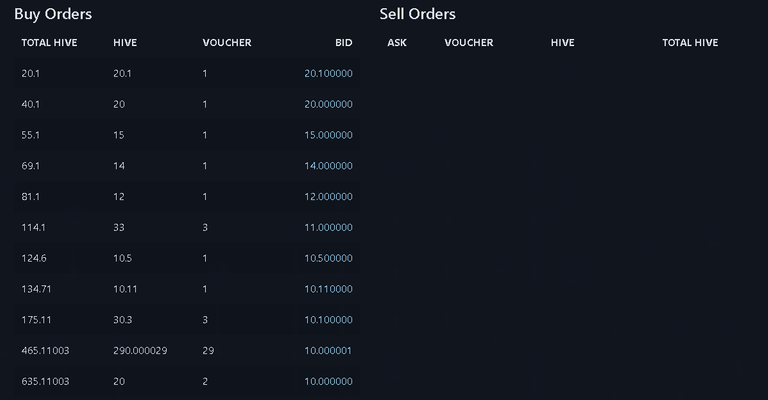 Source
VOUCHER tokens will be distributed shortly before the pre-sale, so they are currently not available for purchase. But we can see that there are already purchase requests. VOUCHER tokens can be traded on Hive Engine, Leodex and similar platforms. Although VOUCHER tokens have not yet been released, there is a request to buy at $20.1. It seems that there will be high demand from investors and gamers.
According to DappRadar's data, Splinterlands attracted over 245,000 daily users in September, making it one of the most played games in the industry in the third quarter. This means an increase of 3.267 percent compared to last year. Source
Splinterlands continues on its way by breaking new records with an incredible growth rate. And it looks like it will continue to grow without slowing down. I think the Chaos Legion packs are a great opportunity for newcomers to the game. I joined splinterlands a little late so I missed the previous pack sales and I was very upset about this. Now, I will take advantage of this opportunity by participating in the pre-sale of Chaos Legion packs. As someone who likes to play Splinterlands, NFTs from Chaos Legion packs will be useful to increase my power in the game. I also have some SPS in staking so I will get VOUCHER airdrops as well. I've made my preparations for the Chaos Legion and I'm ready. Or are you ready?
If you decide to register for Splinterlands, here is my reference link.
Posted Using LeoFinance Beta
---
---