The Misery Index
The Misery Index was created in the 1970's to describe the miserable stagflation conditions people endured during the Ford and Carter administrations.
Quite simply, it's the unemployment rate added to the inflation rate. When both unemployment and inflation are low, people are pretty happy. When they're high, they're miserable.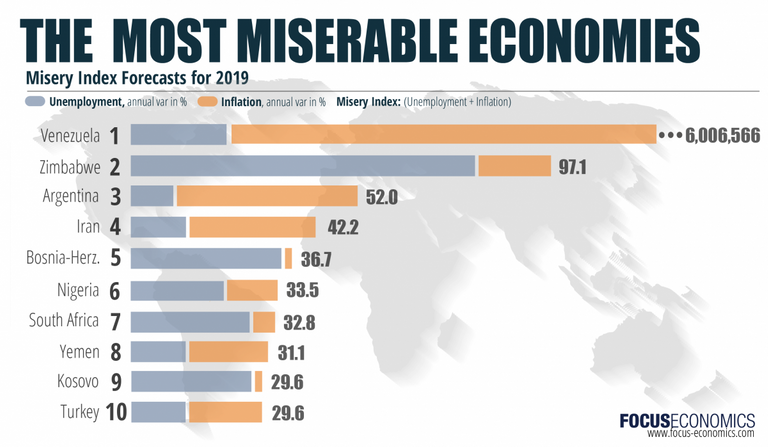 In December 2019, US unemployment was 3.6% and inflation was 2.3%. That produced a misery index of 5.9.
Now unemployment in the USA is 4.6% and inflation is 5.3%. That's a misery index of 9.9.
The Biden administration is worried enough to release oil from it's Strategic Reserve, in an effort to drive oil prices down. What is really needed is an interest rate rise from the Fed - but Jay Powell is too scared to raise rates with all the government and corporate debt around. So the misery index is likely to get worse.
Posted Using LeoFinance Beta
---
---