🎤Mi Historia de vencer el miedo al cantar🎤// 🎤My Story of overcoming fear by singing🎤
Hello Hive Community, Happy Friday !!, Today I have a post about how I could overcome my fear when singing and that they can see that nothing is impossible if you propose it.
Hola Comunidad de Hive, ¡¡Feliz viernes!!, Hoy les tengo un post de como pude superar mi miedo a la hora de cantar y de que puedan ver que nada es imposible si te lo propones.
---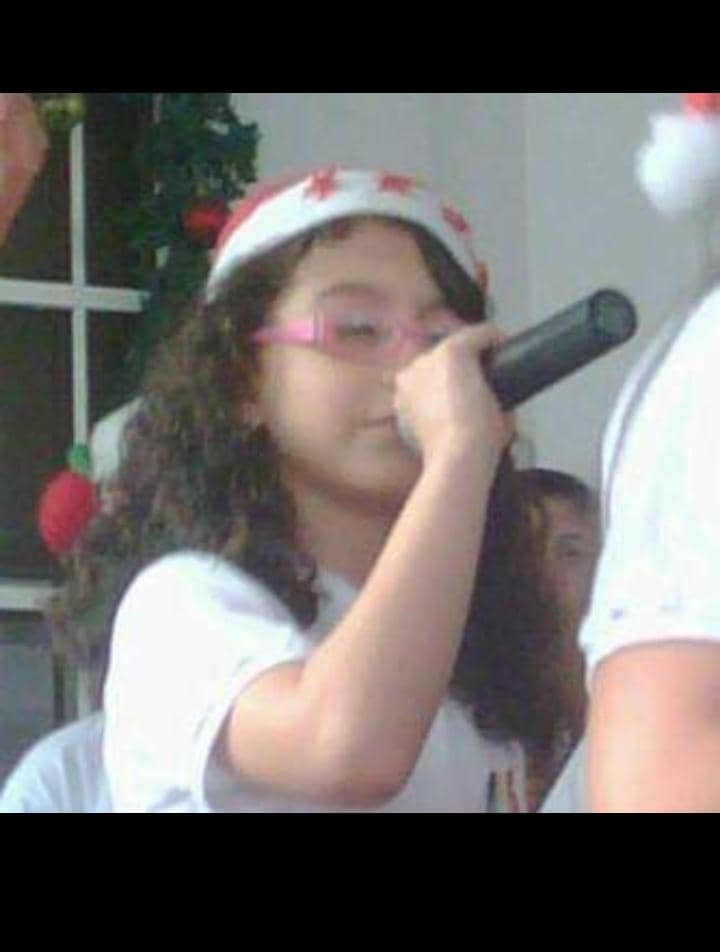 ---
"From a very young age I have liked the world of music, experimenting, trying to sing, feeling the lyrics of the song, among many things. I was one of the people who was a bit embarrassing when it came to doing something in public, but I still kept trying, first in front of my family and later with my friends. However, I was adapting my musical ear, I began to like various musical themes and did not stop until I got what I wanted.
A long time passed and it was not then that I decided to sing in public, exactly, in my high school; I was very nervous and my mind was not silent with what they will say, will he like it or not? Am I doing it right? Many questions approached me, that I did not know what to do whether to sing or not. But, I cheered up and sang I didn't care about anything, only my happiness and how I felt about it.
However, in the same way, I had criticisms of my way of singing, I felt very bad and I took it to heart, they made fun of me and in a period of time I stopped singing. It was a serious mistake.
Until one day, I reconsidered and said to myself, in life there will be people who like what you do and others not, others will envy you for your safety, others will support you until the end. They have to keep in mind that in life you should not like everyone, because that will not happen, the most important thing is that you like it, that you have fun and that you be with those people who join you when doing something that you are passionate about. Never lower your head with those criticisms that do not serve you, trust yourself, love yourself and you will see that you will be able to overcome all your fears. "
"Desde muy pequeña me ha gustado el mundo de la música, experimentar, intentar cantar, sentir la letra de la canción, entre muchas cosas. Yo era una de las personas un poco penosa a la hora de hacer algo en público, pero, igualmente seguía intentando primeramente frente a mi familia y después a mis amistades. Sin embargo, fui adaptando mi oído musical, me empezaba a gustar diversos temas musicales y no paraba hasta conseguir lo que quería.
Pasó mucho tiempo y no fue entonces, que decidí cantar en público, exactamente, en mi liceo; estaba muy nerviosa y mi mente no se quedaba callada con el qué dirán, ¿será que le gustará o no?, ¿lo hago bien? muchas preguntas me abordaban, que no sabia que hacer si cantar o no. Pero, me animé y canté no me importaba nada, solamente mi felicidad y como me sentía al respecto.
No obstante, de igual forma, tuve críticas de mi manera de cantar, me sentía muy mal y me lo tomaba a pecho, se burlaban de mí y en un periodo de tiempo dejé de cantar. Fue un grave error.
Hasta que un día, recapacité y me dije a mi misma, en la vida habrá personas que le gusta lo que haces y otras no, otras te envidiarán por tu seguridad, otras te apoyarán hasta el final. Tienen que tener en mente, que en la vida no hay que agradarles a todos, porque eso no pasará, lo más importante es que a ti te guste, que te diviertas y que estés con aquellas personas que te sumen a la hora de hacer algo que te apasiona. Nunca bajes la cabeza con aquellas críticas que no te sirvan, confía en ti, amate y verás que podrás superar todos tus miedos."
---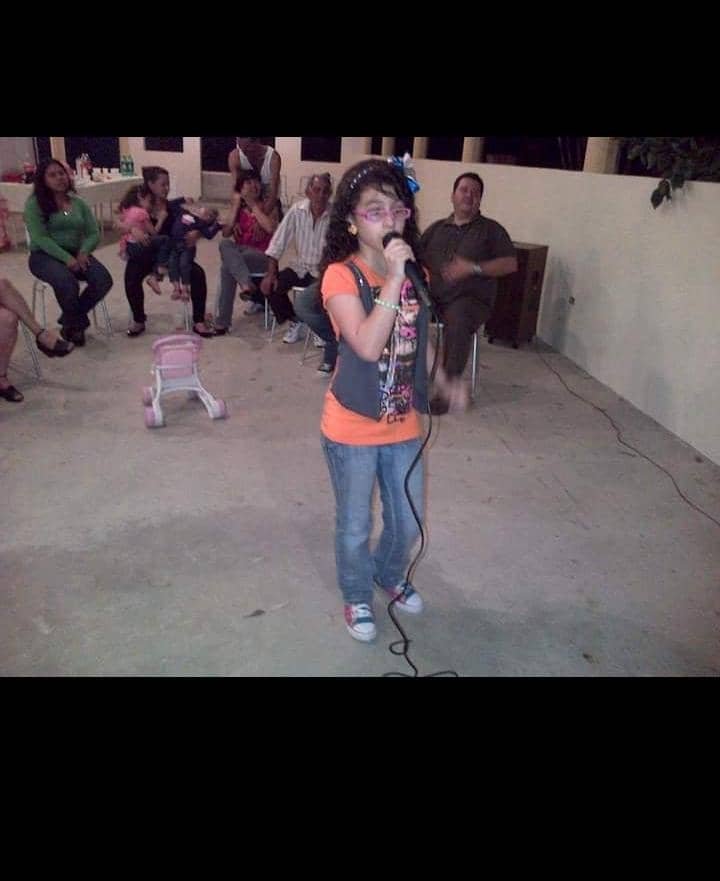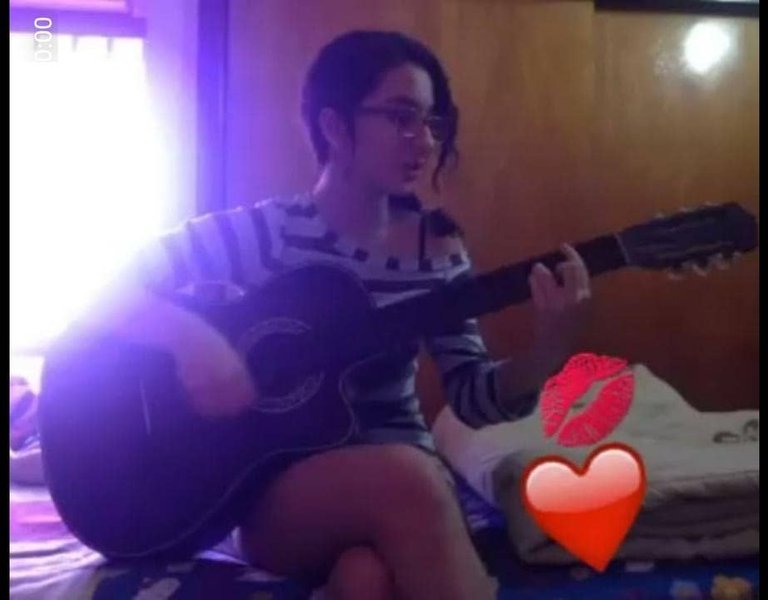 ---
I bring advice to all who see me for hive
"The song is the language of the whole world. A true reflection of our personality and experience. It is the art of manifesting what is deep in your heart.
It is a way of transmitting feelings, through the song they have the possibility of transmitting many things such as: Ideas, thoughts, methods of being, feelings. The music, the harmony and the lyrics of a group melody is something that has no cost.
Singing is not just about projecting your voice, but about connecting your interior and it is the best there is to connect with everything. That is why music influences our mental and cognitive processes, sensations and perceptions.
This exerts an important emotional force on people, with the behavior of any stage of life. But, did you know that from a very young age we are exposed to the voice? Of course, of the people around us or our parents, it comes to us in the form of a melody.
For me, singing louder does not mean singing better; Be loving with your energy and anatomy, but don't sing low either, do it with confidence, it's very beautiful when we sing enjoying ourselves. Do not be afraid of your voice, or of yourself, just dare to do it and you will see how capable you are.
Singing encompasses, listening, feeling, being present and expressing the sound, it makes you not think too much, let your body make the decisions at all times.
And without further ado I can tell you properly, that this reduces stress, anxiety and increases feelings of confidence and well-being, well, we learn from ourselves.
Les traigo un consejo a todos que me ven por hive "La canción es el lenguaje de todo el mundo. Un fiel reflejo de nuestra personalidad y vivencia. Es el arte de manifestar lo cual hay en lo más profundo de tu corazón. Es una forma de transmitir sentimientos, por medio de la canción tienen la posibilidad de transmitir muchas cosas como: Ideas, pensamientos, métodos de ser, sentimientos. La música, la armonía y la letra de una melodía en grupo, es algo que no posee costo. Cantar no es nada más proyectar la voz, sino, de enlazar tu interior y es lo mejor que hay para conectarse con todo. Es por ello, que la música influye sobre nuestros procesos mentales, cognitivos, sensaciones y percepciones. Éste, ejerce una importante fuerza emocional sobre las personas, con el comportamiento de cualquier etapa de la vida. Pero, ¿Sabias qué desde muy pequeños estamos expuesto a la voz?, Claro que sí!!, de las personas de nuestro entorno o de nuestros padres nos llega en forma de una melodía. Para mí, cantar más alto, no significa cantar mejor; se amoroso con tu energía y anatomía, pero, tampoco cantes bajo hazlo con confianza, es muy hermoso cuando cantamos gozando. No tengas miedo de tu voz, ni de ti mismo, solo atrévete hacerlo y verás lo capaz que eres. Cantar engloba, el escuchar, sentir, estar presente y expresar el sonido, hace que no pienses demasiado, deja que sea tu cuerpo el que tome las decisiones en cada momento. Y sin más nada les puedo decir con propiedad, que esto, reduce el estrés, la ansiedad e incrementa las sensaciones de confianza y bienestar, pues, aprendemos de nosotros mismos
---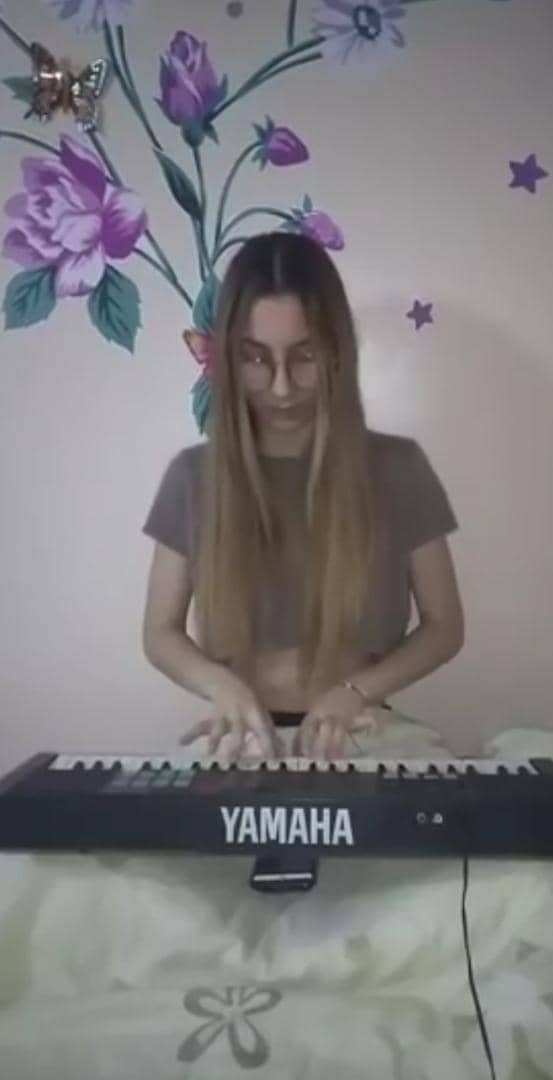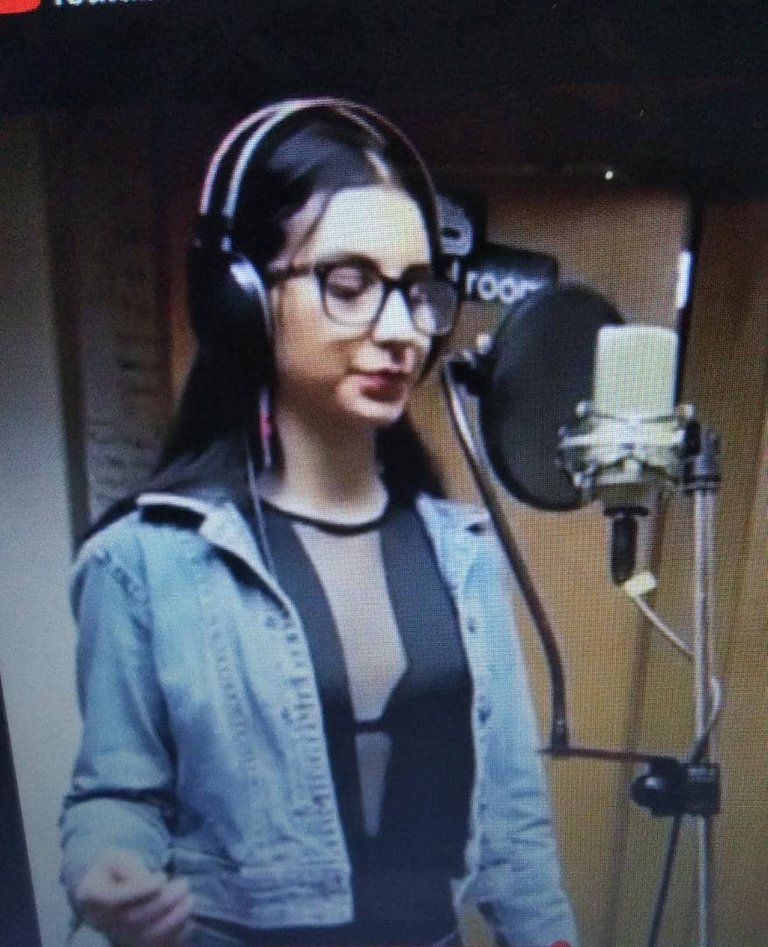 ---
All photos are my property
Todas las fotos son de mi propiedad
---
Espero les guste, No se olviden de seguirme, darle un voto y compartir para que así más personas lo vean 😊. Me despido @rosdf
I hope you like it, do not forget to follow me, give it a vote and share so that more people see it 😊. I say goodbye @rosdf
---
---
---
---