¿ERES CARGA O TE HACES CARGO? / ARE YOU CARGO OR DO YOU TAKE CHARGE?

Hola comunidad de #Holos & Lotus. Feliz 2022.
Para iniciar este 2022 quiero dejar por aquí, esta reflexión que me apareció, como para comenzar el año, con desafíos.
Hello #Holos & Lotus community. Happy 2022.
To start this 2022 I want to leave here, this reflection that appeared to me, as to start the year, with challenges.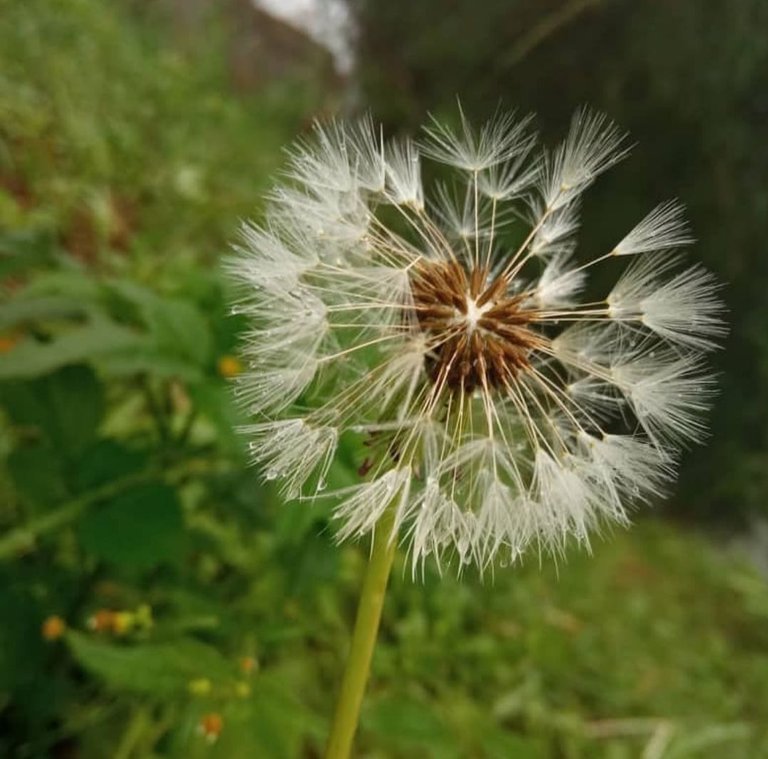 ¿ERES CARGA O TE HACES CARGO?
RELATO CORTO COMO LOBBY
Un día se dio cuenta que había algo en ella que cansaba a los demás. Eso fue épico porque a pesar de que era desagradable saberlo, pues se trataba de ella misma y su forma de relacionarse, con sus afectos más cercanos, eso fue revelador, evolutivo, era bueno para todos los que convivían con ella. Porque estar con ella implicaba oír quejas, pedir siempre asistencia, victimizarse, no hacer nada, no producir. Además de tener una enfermedad y no intentar buscar formas regenerativas de sanar.
SHORT STORY AS A LOBBY
One day she realized that there was something about her that made others tired of her. That was epic because even though it was unpleasant to know, because it was about herself and her way of relating, with her closest affections, that was revealing, evolutionary, it was good for all those who lived with her. Because being with her implied hearing complaints, always asking for assistance, victimizing herself, doing nothing, not producing. In addition to having a disease and not trying to find regenerative ways to heal.
¿DE QUÉ QUIERES HACERTE CARGO?
Muchas veces nos compramos una historia y nos creemos sin voluntad para valernos por nosotros mismos y culpamos a la edad. Aunque creo que lo difícil es responsabilizarse por el cuerpo, por la salud. Tras haber estado tanto tiempo creyendo de que eso de estar enfermo, adolorido o impedido viene con los años y solo puede ser tratado con medicamentos.
Los benditos y hermosos años, esos que creemos son del cuerpo y lo degrada, pues resulta que el cuerpo aprende a estar en equilibrio, pero impulsado por nosotros mismos. Hay prácticas habilitadoras para conservar mejor el cuerpo, lo importante es caer en cuenta de qué cosas resuenan con mi bienestar y eso es solo responsabilidad nuestra.
WHAT DO YOU WANT TO TAKE CARE OF?
Many times we buy a story and we believe we are unwilling to fend for ourselves and we blame it on age. Although I think the difficult thing is to take responsibility for your body, for your health. After having been so long believing that being sick, sore or disabled comes with age and can only be treated with medication.
The blessed and beautiful years, those that we believe belong to the body and degrade it, because it turns out that the body learns to be in balance, but driven by ourselves. There are enabling practices to better preserve the body, the important thing is to realize what things resonate with my well-being and that is only our responsibility.
¿DE QUÉ COSAS NOS PODEMOS HACER CARGO?
Cuando escuche por primera vez esto de hacerse cargo, fue una pregunta que me hizo una orientadora, en una práctica corporal, ella me preguntó ¿de qué cosas quieres hacer cargo? Y a juzgar por el contexto (ejercitarse y conversar del emocionar después del ejercicio) supe que en el cuerpo suceden cosas, después de hacer movimientos especializados y de manera natural se activan los químicos corporales de forma orgánica que benefician de manera saludable… entonces yo estaba a cargo de mi salud física y emocional.
Tiempo más tarde asistí a una consulta con un médico regenerativo y sus indicaciones eran cuidar la alimentación… sostenía que toda enfermedad podía ser tratada e incluso curada, consumiendo alimentos específicos y dejando otros que no aportaban nutrientes, entonces supe que estaba a cargo de mi salud alimenticia y que podía hacer el trabajo regenerativo de cuidar mis células.
Ahora me encontré con una invitación a ser parte de un grupo de personas con un médico cuántico y su propuesta es a meditar y respetar un ciclo natural para la alimentación en el que los órganos se activan. Supe entonces que estaba cargo de mi salud mental y mi trascendencia.
WHAT THINGS CAN WE TAKE CHARGE OF?
When I heard for the first time about taking charge, it was a question that a counselor asked me, in a corporal practice, she asked me what things do you want to take charge of? And judging by the context (exercising and talking about the emotions after the exercise) I knew that things happen in the body, after doing specialized movements and in a natural way the body chemicals are activated in an organic way that benefit in a healthy way... so I was in charge of my physical and emotional health.
Some time later I attended a consultation with a regenerative doctor and his indications were to take care of my diet... he maintained that any disease could be treated and even cured, consuming specific foods and leaving others that did not provide nutrients, then I knew that I was in charge of my nutritional health and that I could do the regenerative work of taking care of my cells.
Now I found myself with an invitation to be part of a group of people with a quantum doctor and his proposal is to meditate and respect a natural cycle for food in which the organs are activated. I knew then that I was in charge of my mental health and my transcendence.
¿ ERES CARGA?
Entonces al parecer ya no es tiempo de dejar nuestros procesos a otros, ni a otras cosas. A lo que me refiero que hacerse cargo tiene que ver con tomar la iniciativa de adquirir hábitos en los que puedas intervenir para tener calidad de vida y el cuerpo según la forma en que lo sometas puede responder grandemente a beneficiarme, en estos tiempos son múltiples las formas, pero hay que experimentar para comprender como responde el cuerpo.
Puede resultar temerario caer en esto de ser una carga, a veces no nos damos cuenta. Solo que existen también formas de detectar los límites que tenemos para poner, tanto para no convertirte en carga para otros, como para hacerte cargo. Ser una carga puede ser dejar de tener iniciativas y esperar siempre que alguien resuelva cosas que sólo tu puedes cambiar o mejorar.
ARE YOU A BURDEN?
So it seems that it is no longer time to leave our processes to others, nor to other things. What I mean is that taking charge has to do with taking the initiative to acquire habits in which you can intervene to have quality of life and the body depending on how you submit it can respond greatly to benefit me, in these times there are many ways, but you have to experiment to understand how the body responds.
It can be reckless to fall into this of being a burden, sometimes we do not realize it. Only that there are also ways to detect the limits that we have to put, both to not become a burden to others, and to take charge. Being a burden can be to stop having initiatives and always expect someone else to solve things that only you can change or improve.
RELATO CORTO PARA SALIR
Pudo haberse tratado de una depresión …solo nadie puede… las terapias dieron resultado. Entonces darse el permiso de ejecutar otras formas, en la diversidad que hay para ser resiliente, fue una de las oportunidades que le permitió probar su fé en si misma y comenzar a cuidar su alimentación, ejercitarse caminando, meditar, acciones que restableció su vitalidad y como una inteligencia biológica o cósmica comenzó a encontrar formas de producir para sostenerse hasta colaborar con la familia.
SHORT STORY TO GET OUT.
It could have been depression...only no one can...the therapies worked. Then giving herself the permission to execute other ways, in the diversity that there is to be resilient, was one of the opportunities that allowed her to prove her faith in herself and begin to take care of her diet, exercise walking, meditate, actions that restored her vitality and as a biological or cosmic intelligence she began to find ways to produce to sustain herself until collaborating with the family

Translated with www.DeepL.com/Translator (free version)
Todas las fotos son de mi álbum personal y de mi exclusiva propiedad / All photos are from my personal album and my exclusive property.
Banners y separadores diseñados en Canva con los elementos disponibles en su versión gratuita / Banners and dividers designed in Canva with the elements available in its free version.



---
---