The harvest season is coming soon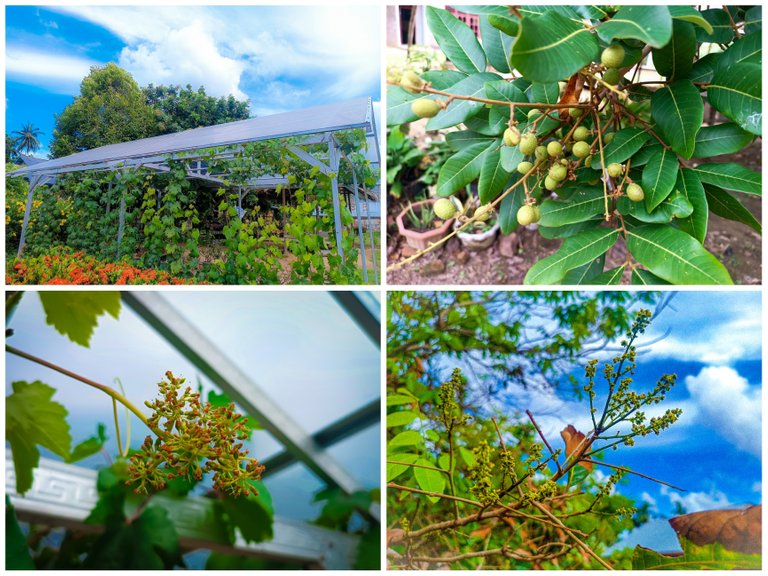 ---
Hello Hivers
How are you all friends, how are the conditions of the plants that you have today, is everything okay isn't it
May is almost over, and this is a month that really makes me feel happy, after a few months ago, extreme weather hit my area, now the weather is starting to return to normal, although sometimes the sun still shines quite hot, but it's been a few days it starts to rain and I don't have to worry about the condition of the plants I have
The harvest season is coming soon, it can be seen from some of the plants that I currently have are starting to bear fruit, hopefully I can reap satisfying results later, and this time I will show you all the conditions of the plants that I have
---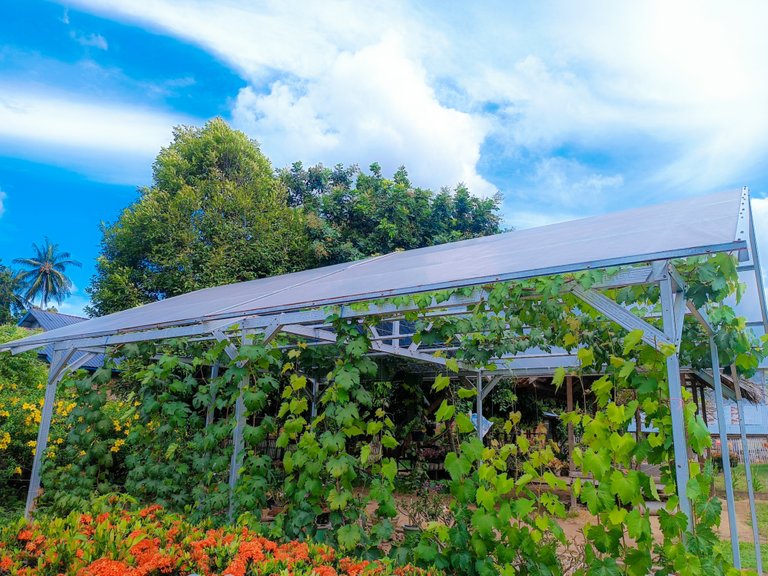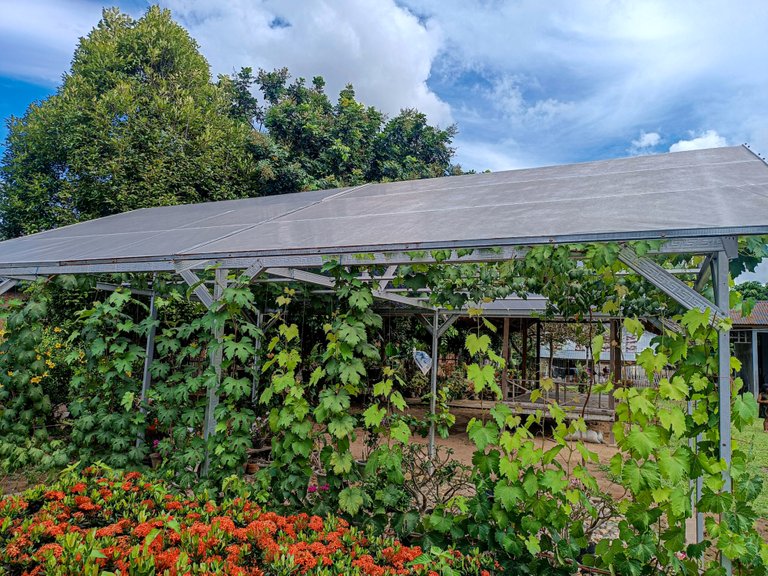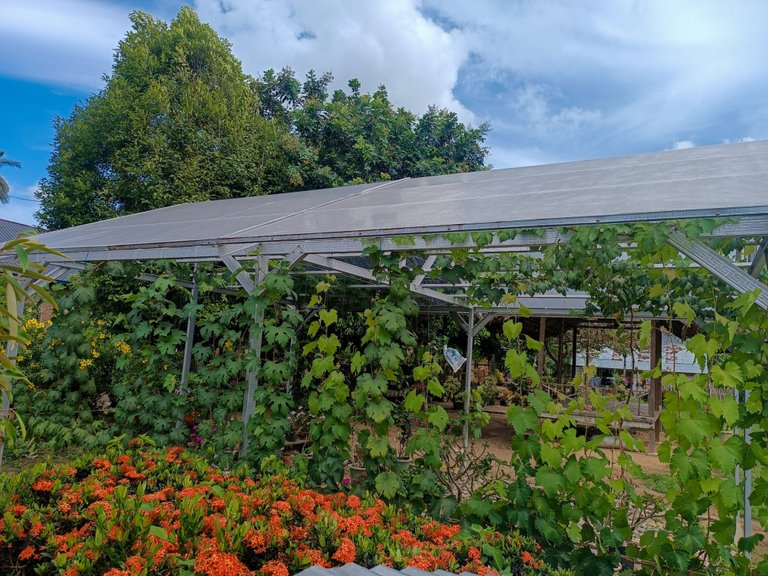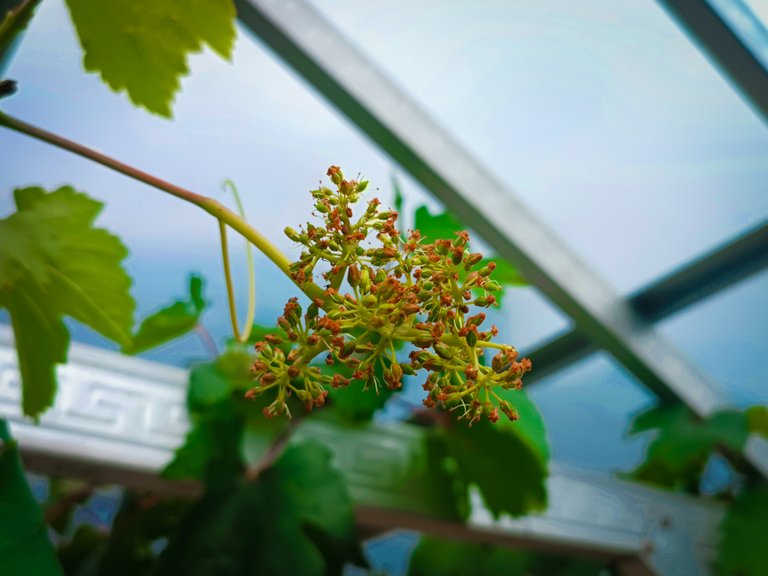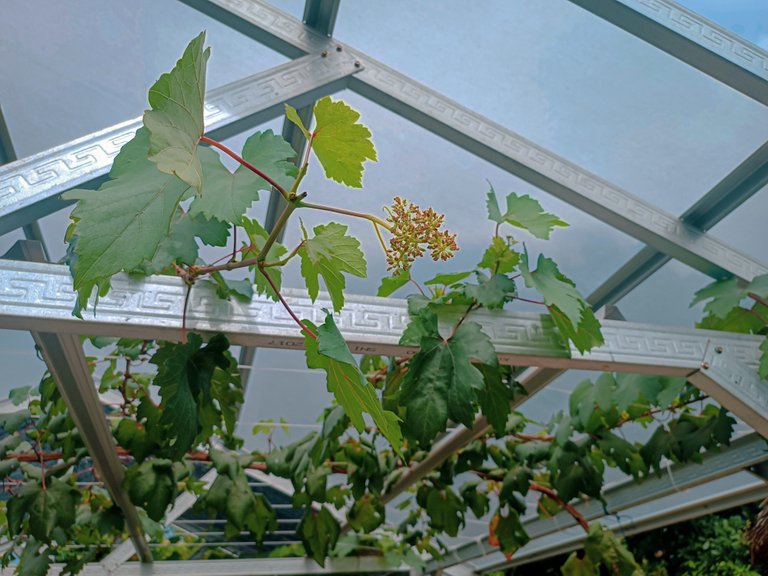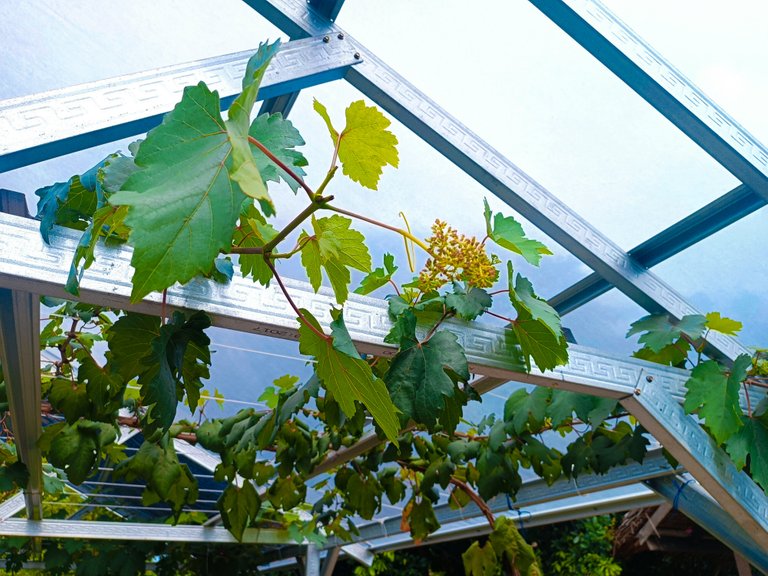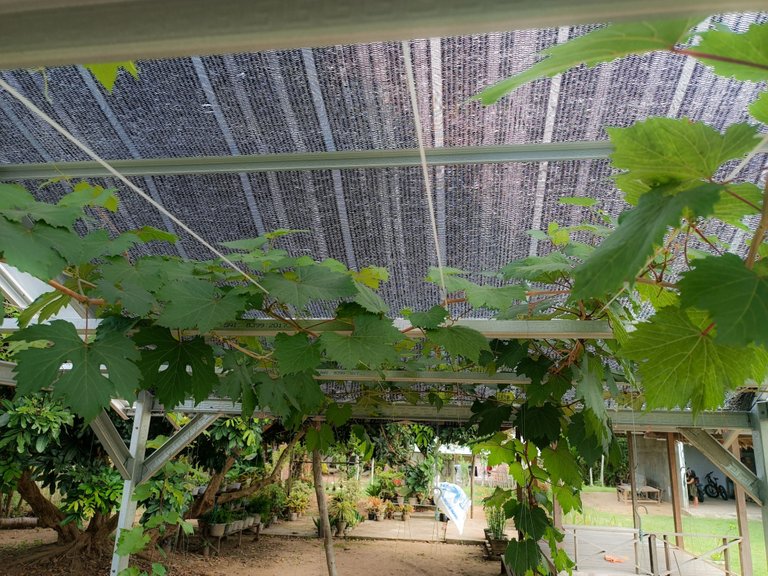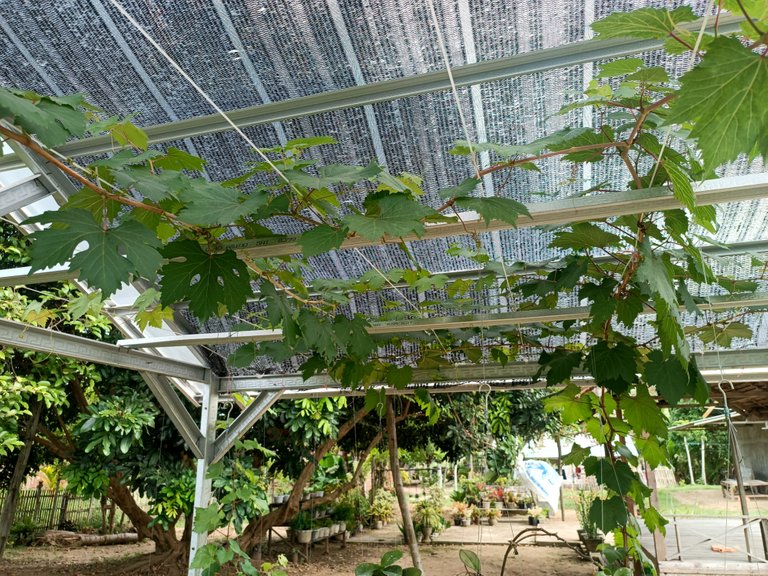 ---
In almost every post I have here, I always show the latest conditions of the vines that I have, and look at their current development, the grapes have started to spread and almost cover the entire steel frame building that I have, however, among some of the grapevines, one of the grapes seemed to have started to bear fruit, even though it was only one stalk, but that was enough to make me feel happy, and the grapes that were bearing fruit were the first grapes that I planted, I did plant some of the other stems later, that's why they didn't bear fruit yet, and would coming soon
Some of the flowers in this building are also blooming, and also some other plants have also been free from bad weather some time ago, in my front yard there is a rambutan tree which also happens to have started to produce flowers, and will be ready to bear fruit
---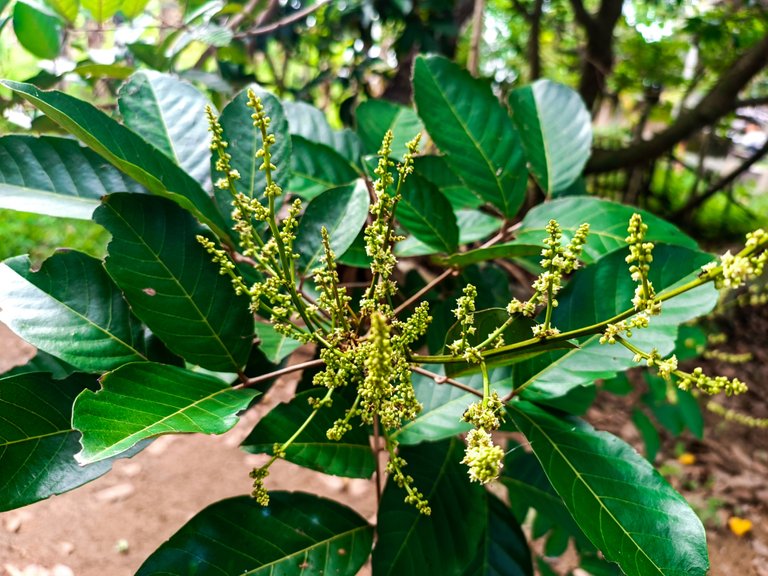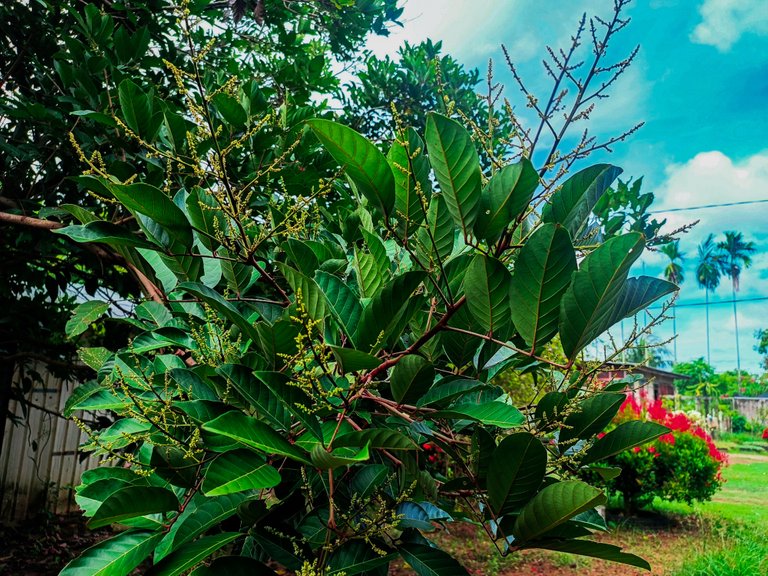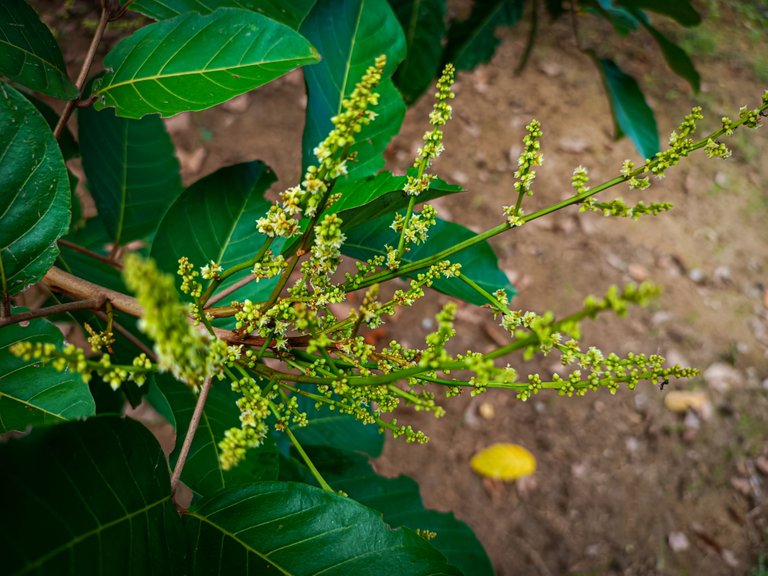 ---
The flowers that this rambutan tree has are very dense, almost the entire tree is filled with sweet rambutan fruit candidates, and hopefully the fruit candidates don't fall, like what happened to one of my mango trees
---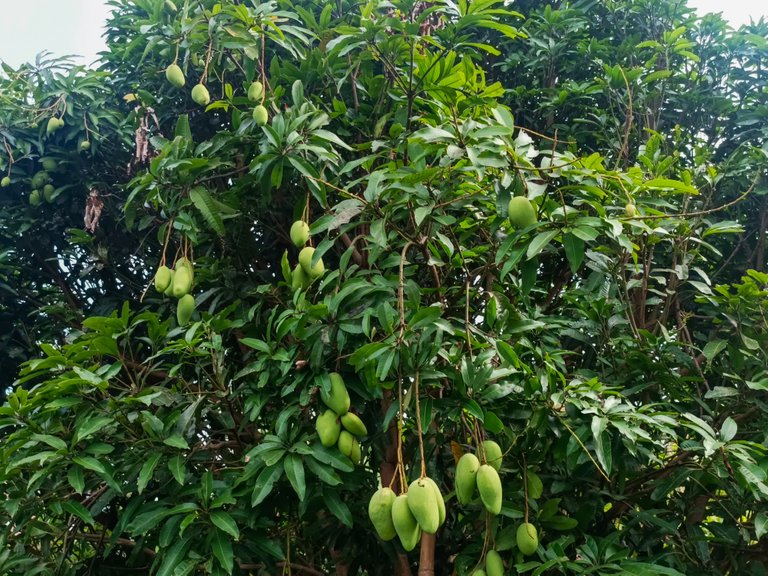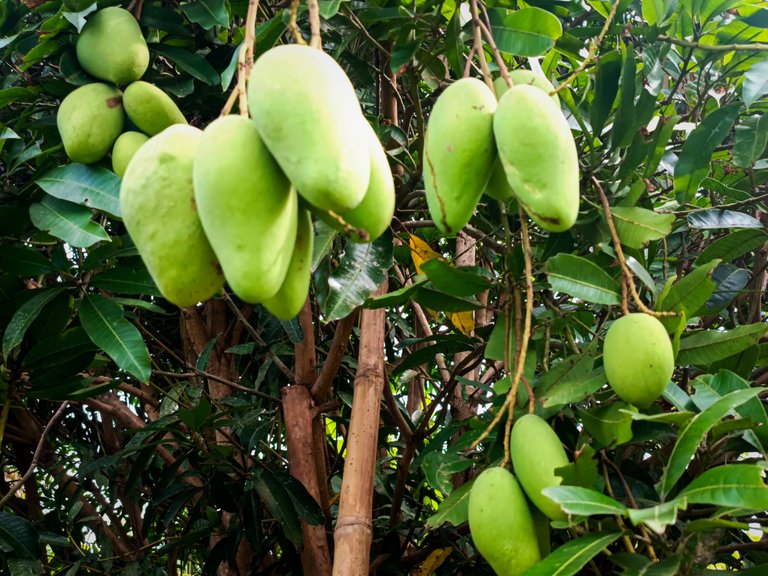 ---
Only a few mangoes remain, the extreme weather some time ago caused the flowers from this mango tree to fall, and that's all that's left, but that doesn't discourage me, several other mango trees are now also starting to release their potential fruit , and this is a type of honey mango which is a seed that comes from Thailand
---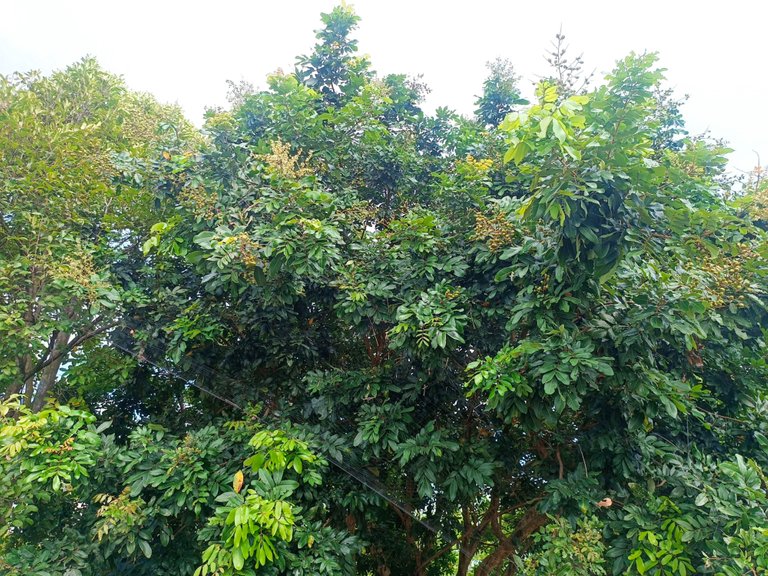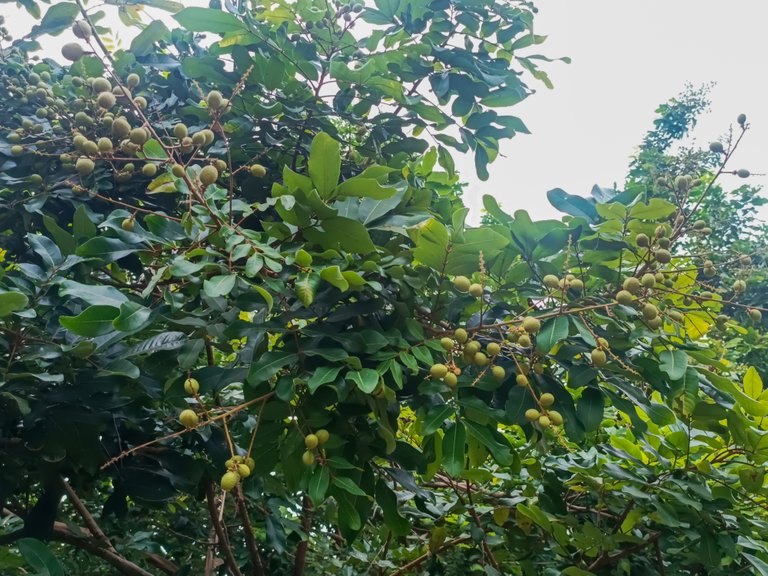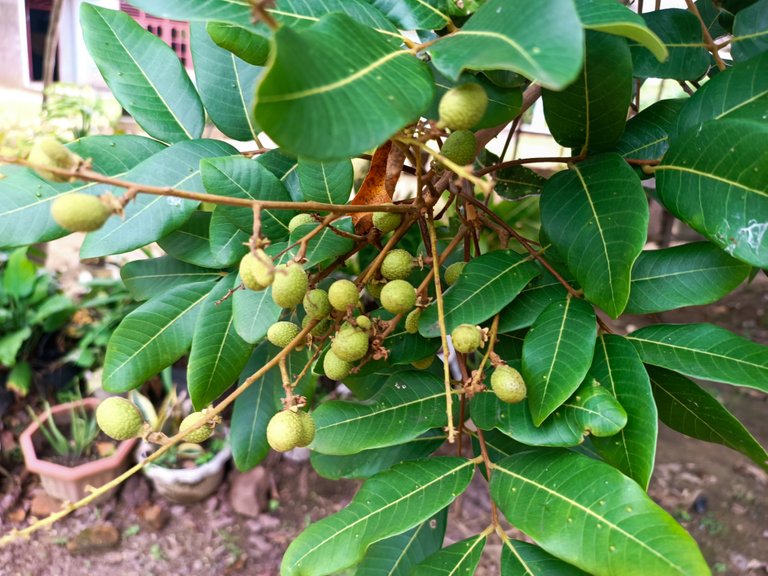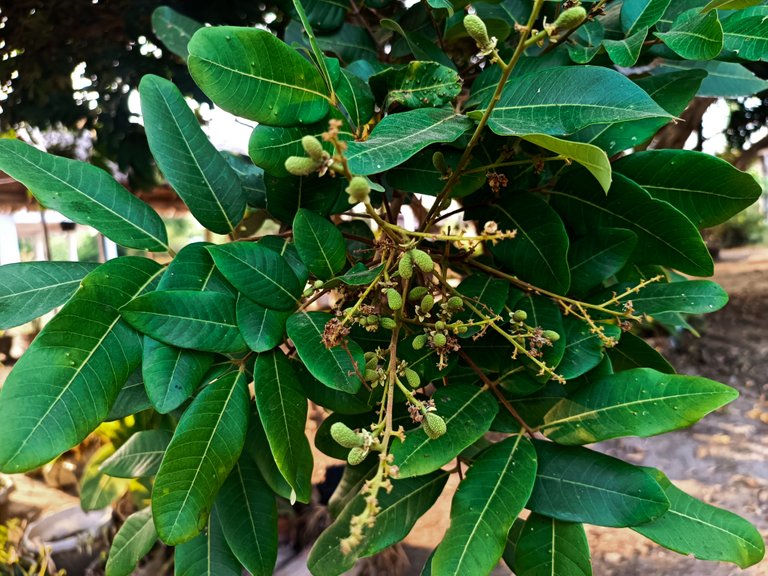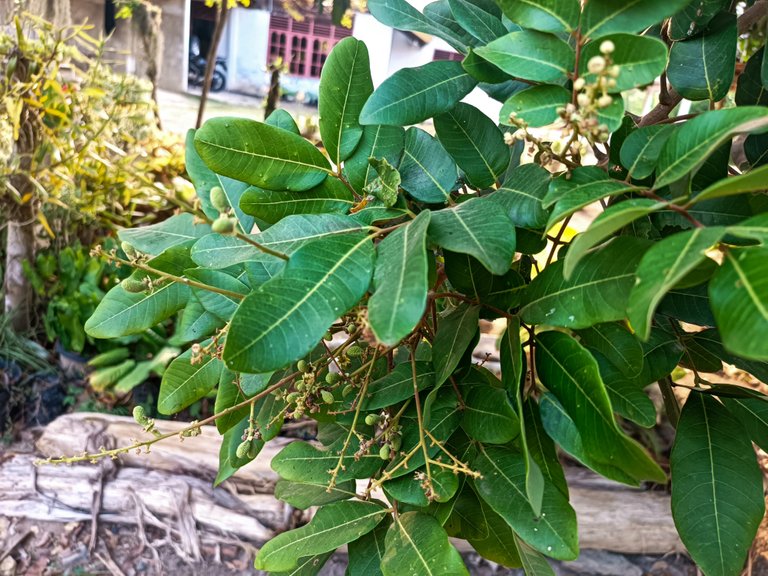 ---
Back again to the yard next to my house, where one of the longan trees is there, and now the fruit is starting to grow, I also just finished putting up a net to cover the longan tree, so the bats don't eat the fruit.
Longan is not a native plant for my area, and it's only natural that the size of the fruit is not that big, but look at the longan tree, it looks like I will have a big harvest this time, it's really extraordinary, I feel very excited to see the plants that I have
---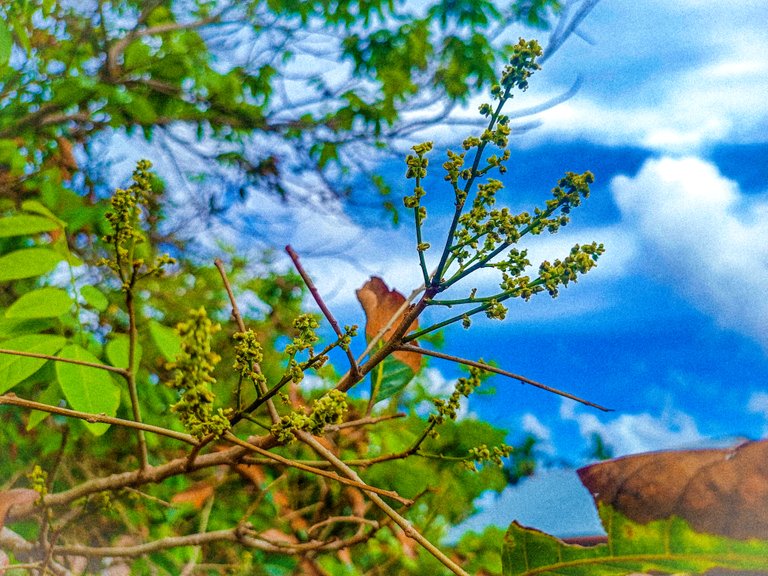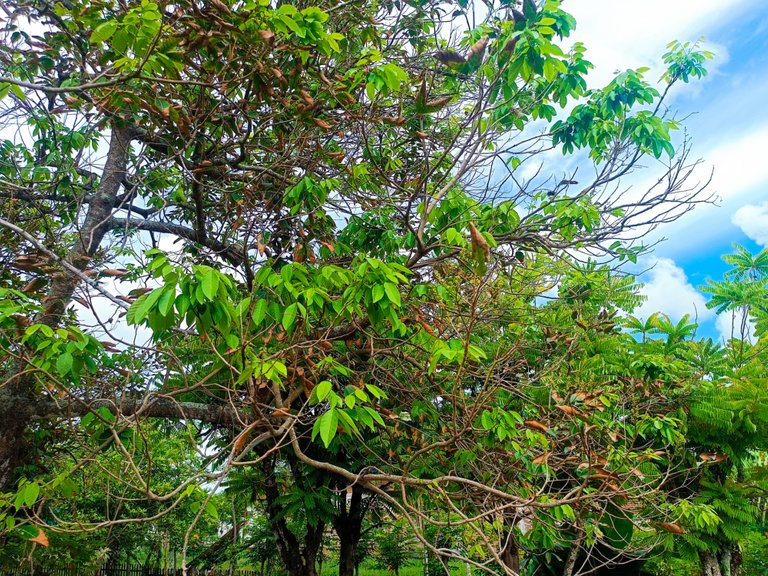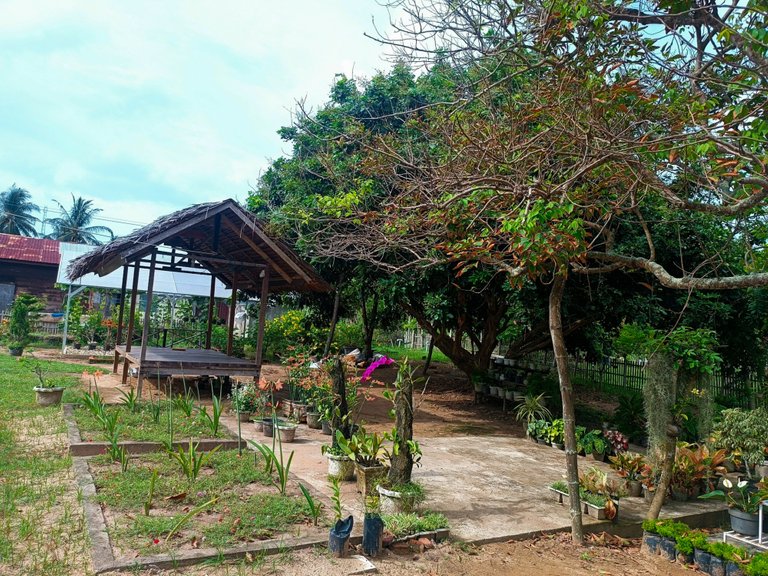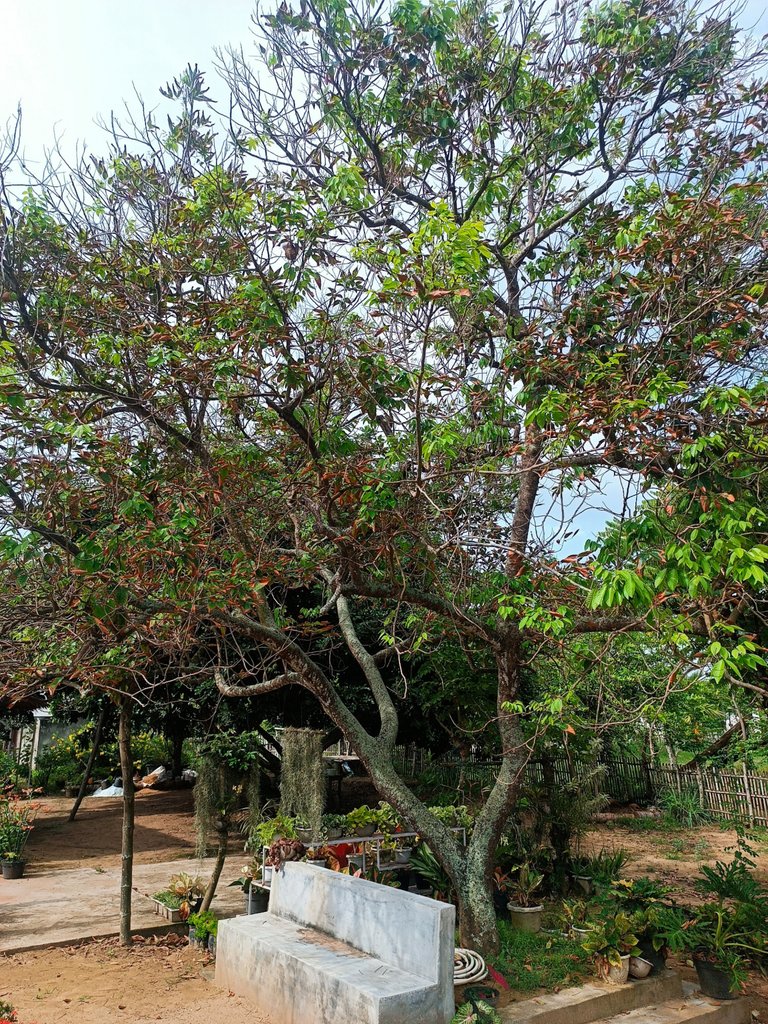 ---
Besides the kelangkeng tree above, there is also a rambutan tree which is also bearing fruit. Some time ago, this rambutan tree was experiencing autumn, and now, new leaves are starting to grow and are ready to re-green the rambutan tree.
At a glance, under the rambutan tree, you can see some flowers starting to bloom, but among all of them, there are two orchids that quite caught my attention.
---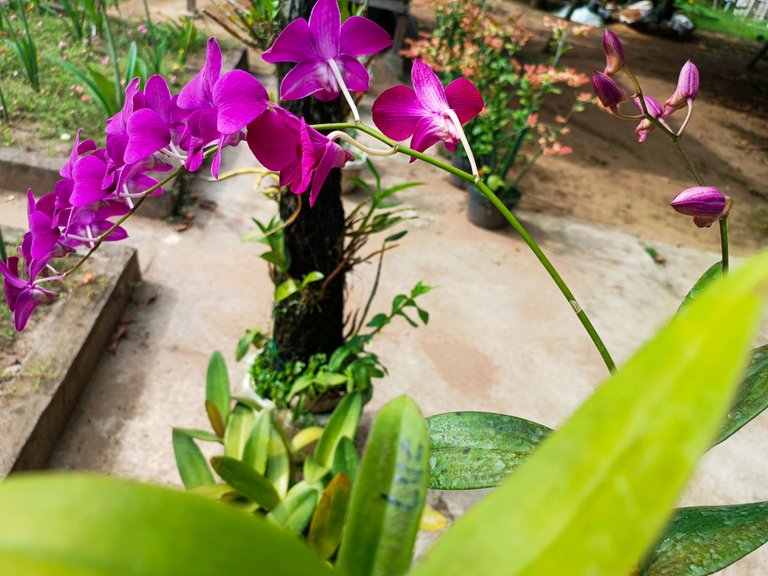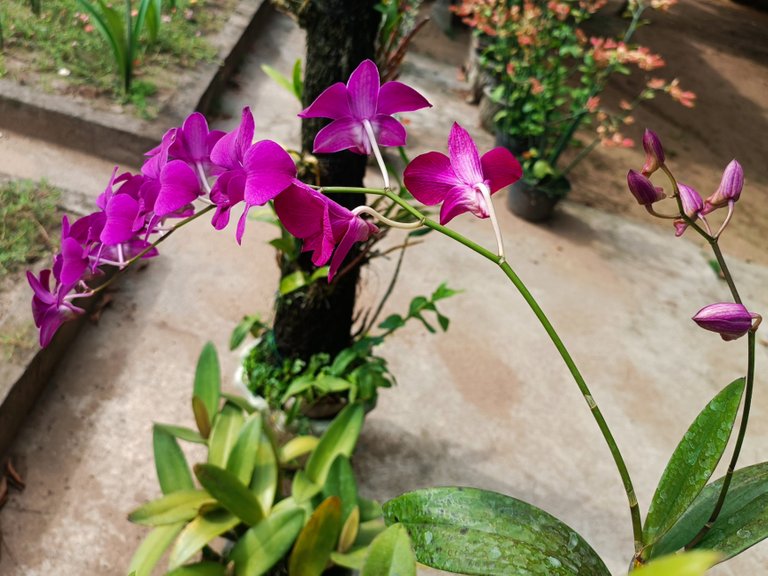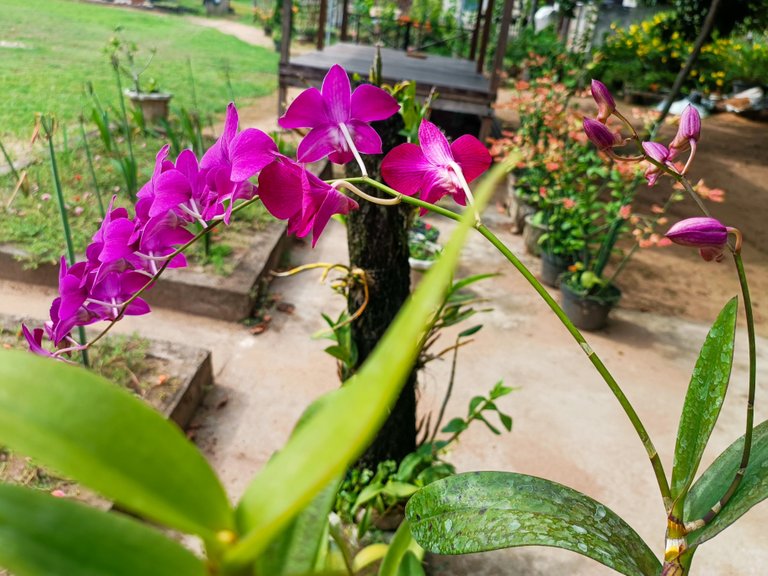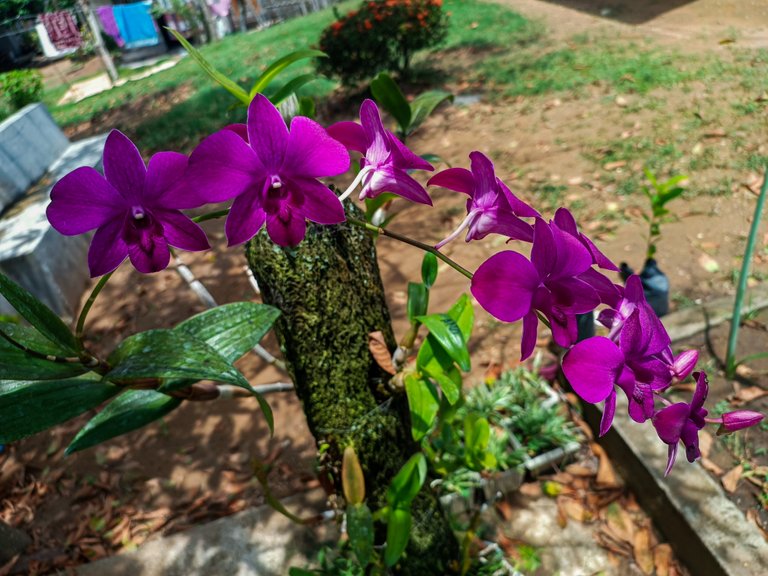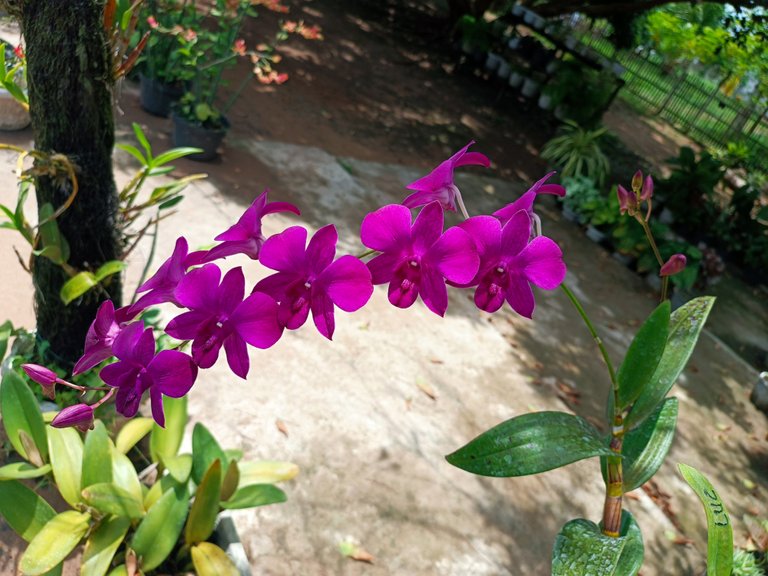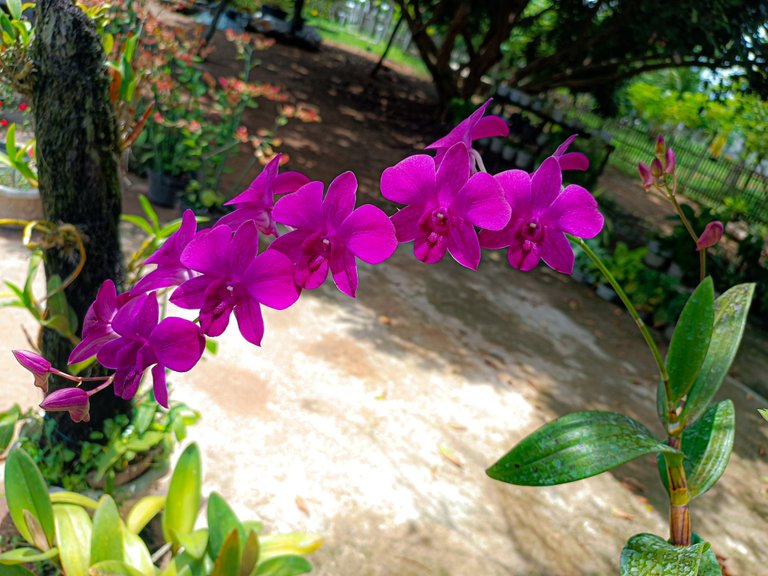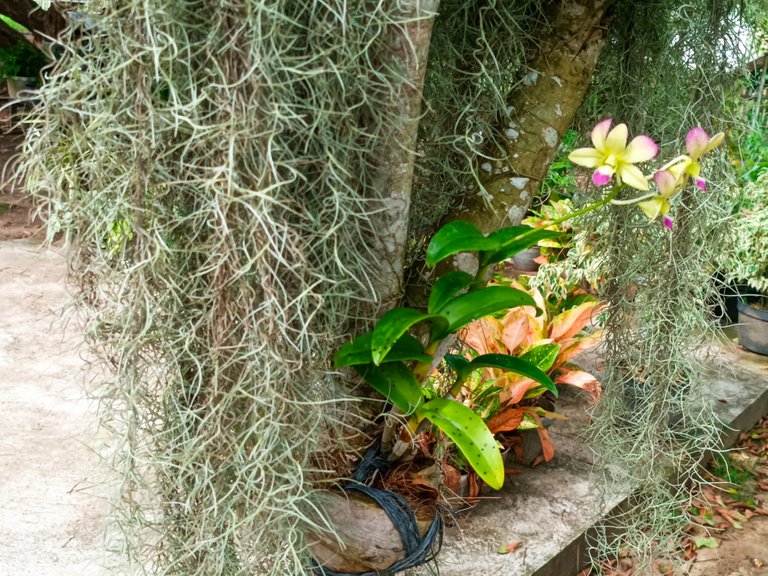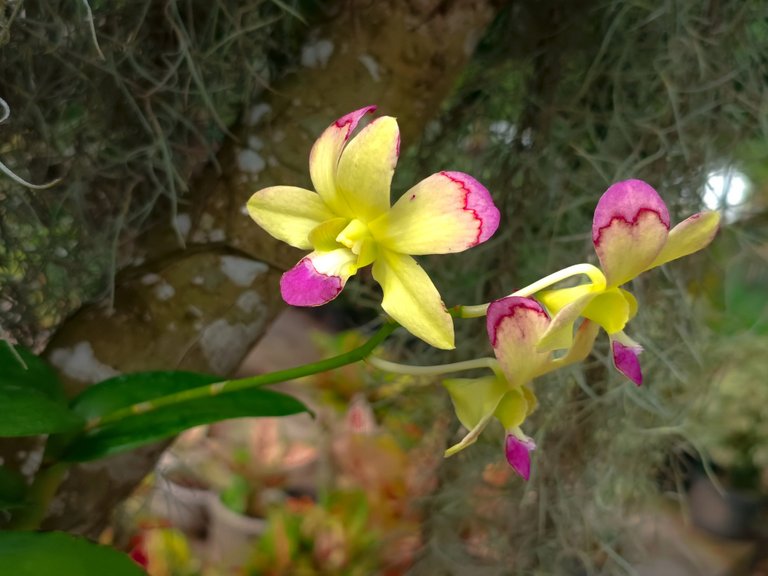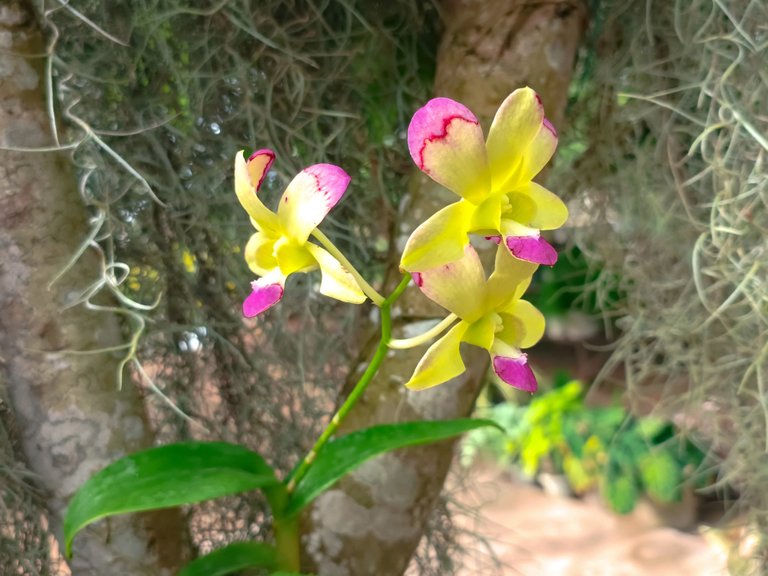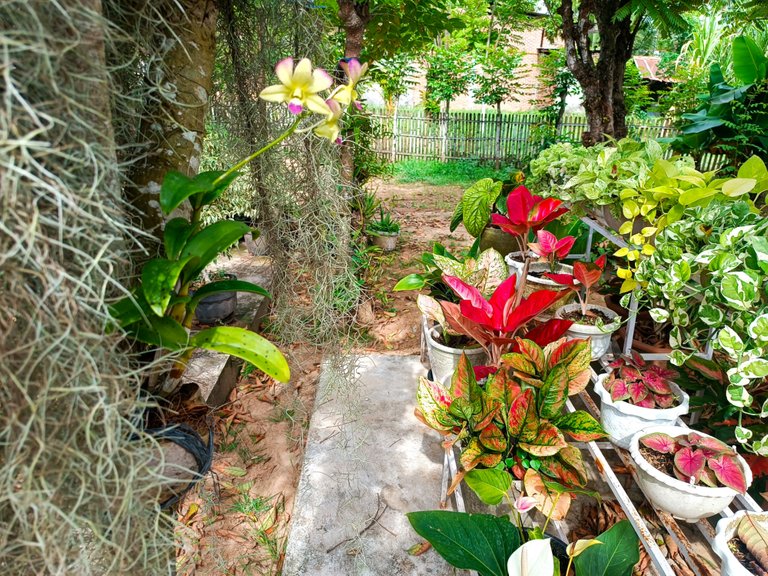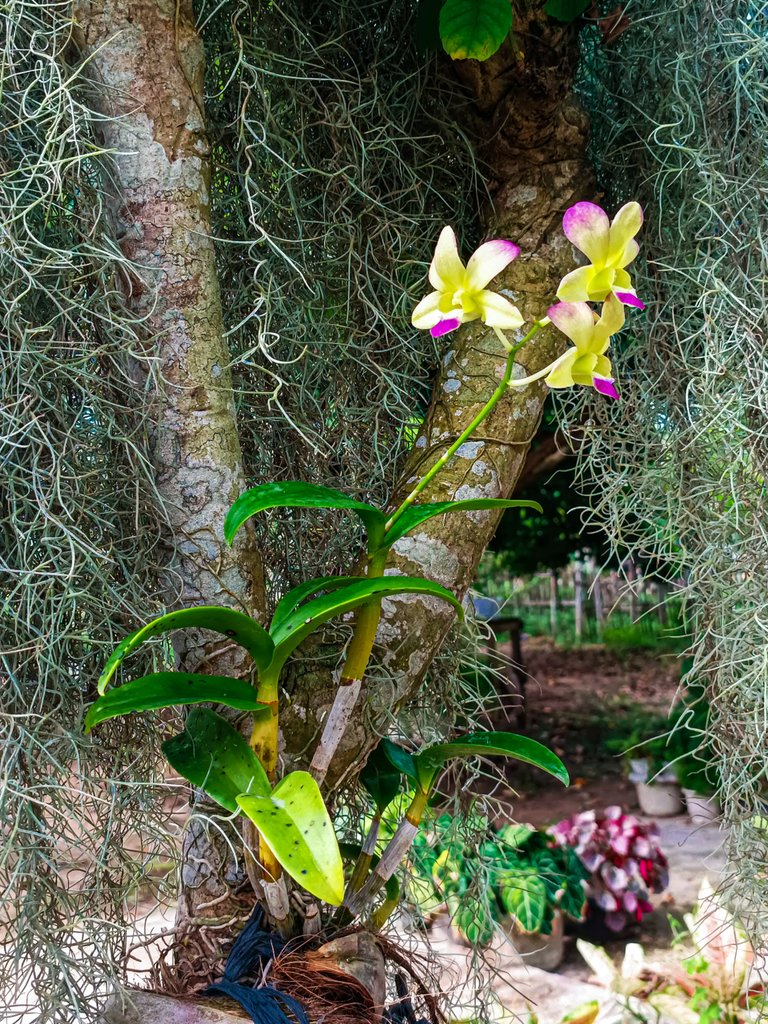 ---
These two orchids look very beautiful, and this is the first time I see the yellow orchid color as seen in the last picture, it's really amazing, even me as a man was stunned by their beauty
The two orchids above are the same type of orchid, namely Dendrobium and at this time, just every corner of the house, is filled with this type of orchid, some of them I have posted many times, and several others have not yet started to issue their beautiful flowers
That's the condition of the plants that I have right now, I can say, May is the perfect month for my plants, even though sometimes the weather is also hot, but the rain at night makes everything stable
---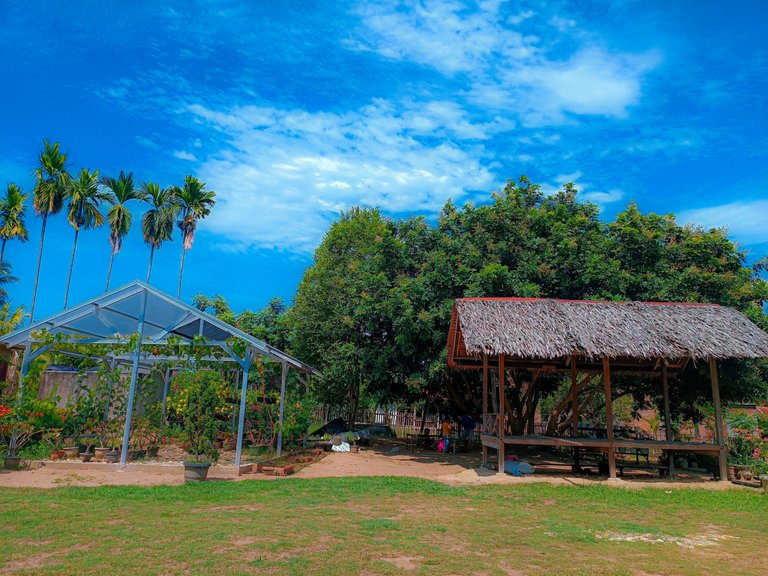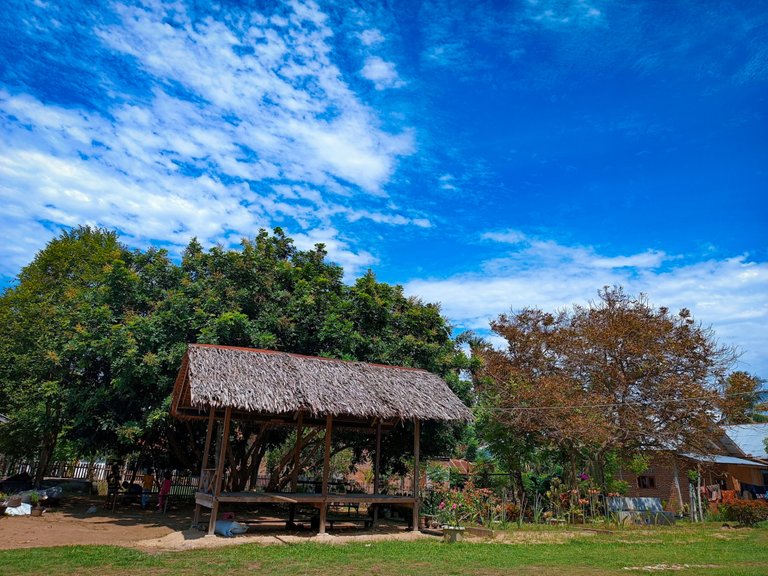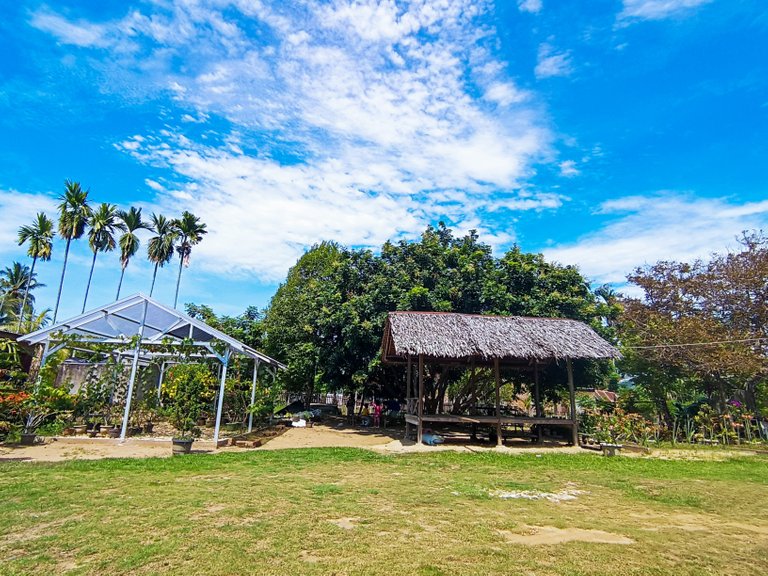 ---
Having various types of plants at home is a pleasure for me, besides being able to enjoy the results, the scenery that looks beautiful is also quite beautiful, especially in the afternoon, where I usually sit on the terrace of the house, enjoying a cup of coffee while enjoying the natural beauty in the yard
So, for now, that's all I can share, it's nice to be able to share here, I hope you like it and see you soon
Note; all pictures were taken with a smartphone camera and edited with picsart
---
---