Splinterlands Art Contest Week 195 - Manticore
Hola saludos a todos espero estén genial.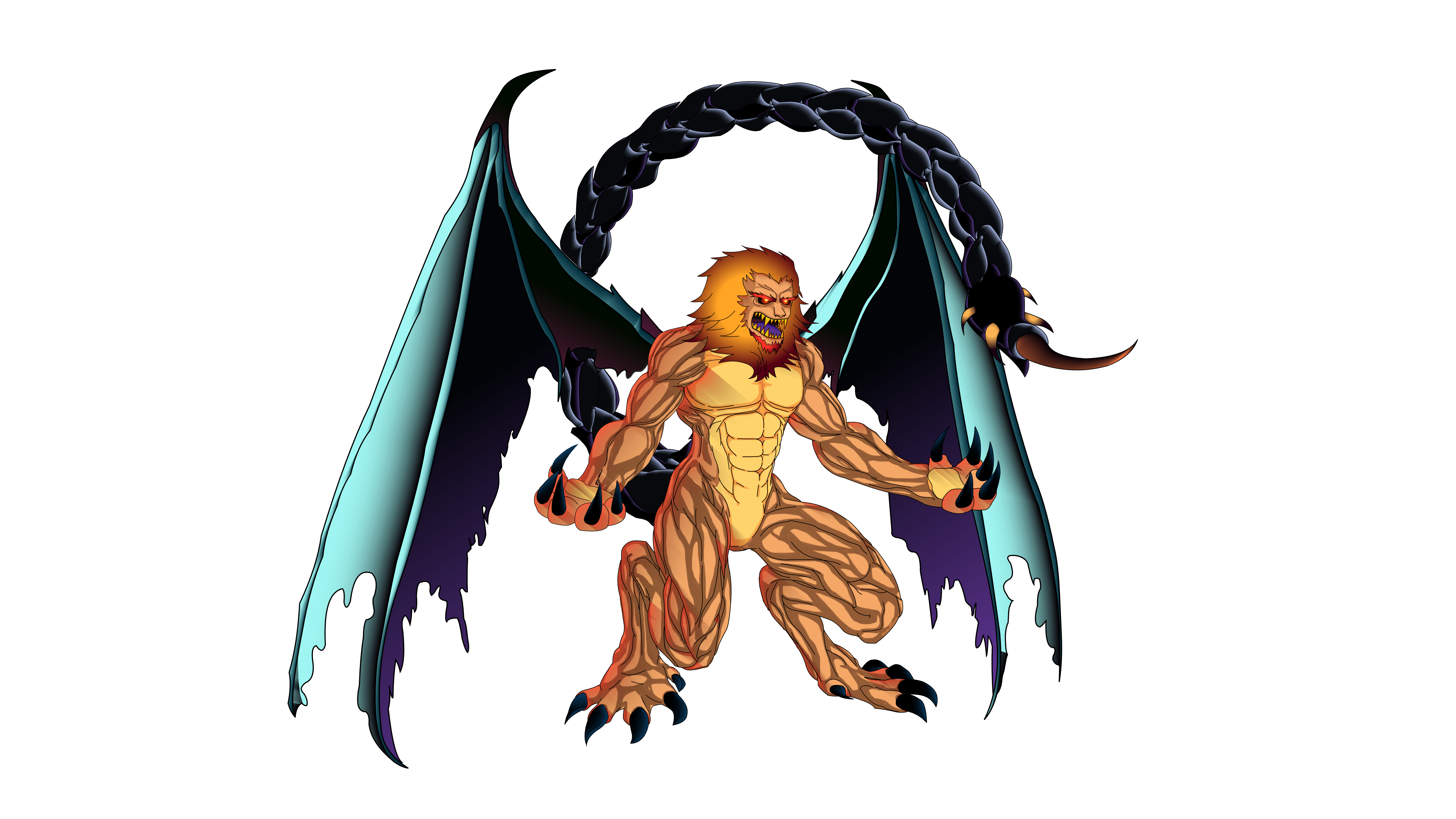 Tengo muchísimo tiempo alejado, pero hace unos días por curiosidad ingrese a hive y dure un buen rato viendo muchos dibujos hechos por todos en las comunidades, hasta que llegue al post de concurso de @splinterlands, me dieron muchas ganas de participar.. pero esta ves experimentar con dibujo digital, en estos últimos 2 meses he estado practicando en pc y ya me he familiarizado algo, bueno mas que todo aprendiendo a como usar los programas en este caso Opentoonz
IDEAS
Fue simple escoger ya que recordé y tome la carta de manticore, es una carta que me gusta mucho y también su diseño esta muy original, en mi mente quería agregarle algo de musculatura y tratando de hacerlo mas draconiano o eso quería intentar ... la verdad no se si lo logre!... que opinan ustedes?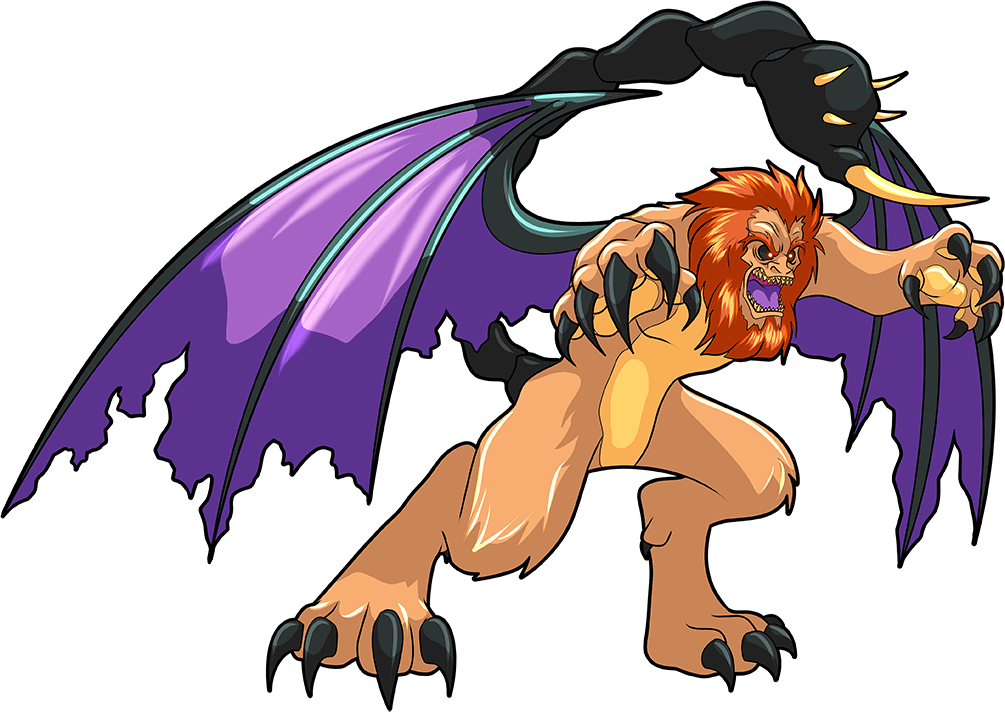 Fuente Imagen
Una interesante reseña sobre manticore en Wiki splinterlands fandom
Another product of the twisted genetic experiments of the Gloridax is on the loose. The hybrid monster known as the Manticore is a cross between a Dragon, a Lion, a scorpion, and countless other monstrosities from which it draws its powers. Except when summoned to battle, the Manticore answers to no one.


1 - Comencé con un boceto rápido a lápiz, con la imagen de manticore como referencia, solo use el boceto de impulso y guía, para ayudarme al hacer las líneas con el mouse.

---
2 - en este paso retocando mucho el boceto previo y agregando mas detalles ya tenia lista las líneas.

3 - separe por parte mi dibujo... colas, alas, cabeza y cuerpo no se por que pero así sucedió c:

4 - Acá termine de aplicar el color base del cuerpo, también agregue grises a la demás partes.

5 - En esta parte agregue sombras con el 2° color (marrón) mas oscuro dando profundidad a la piel y músculos.

Al final separar las partes me ayudo mucho al pintar mas que todo el cuerpo.., las alas, cola y cabello use difuminado y jugué con algunos efectos, llegando al resultado final..
---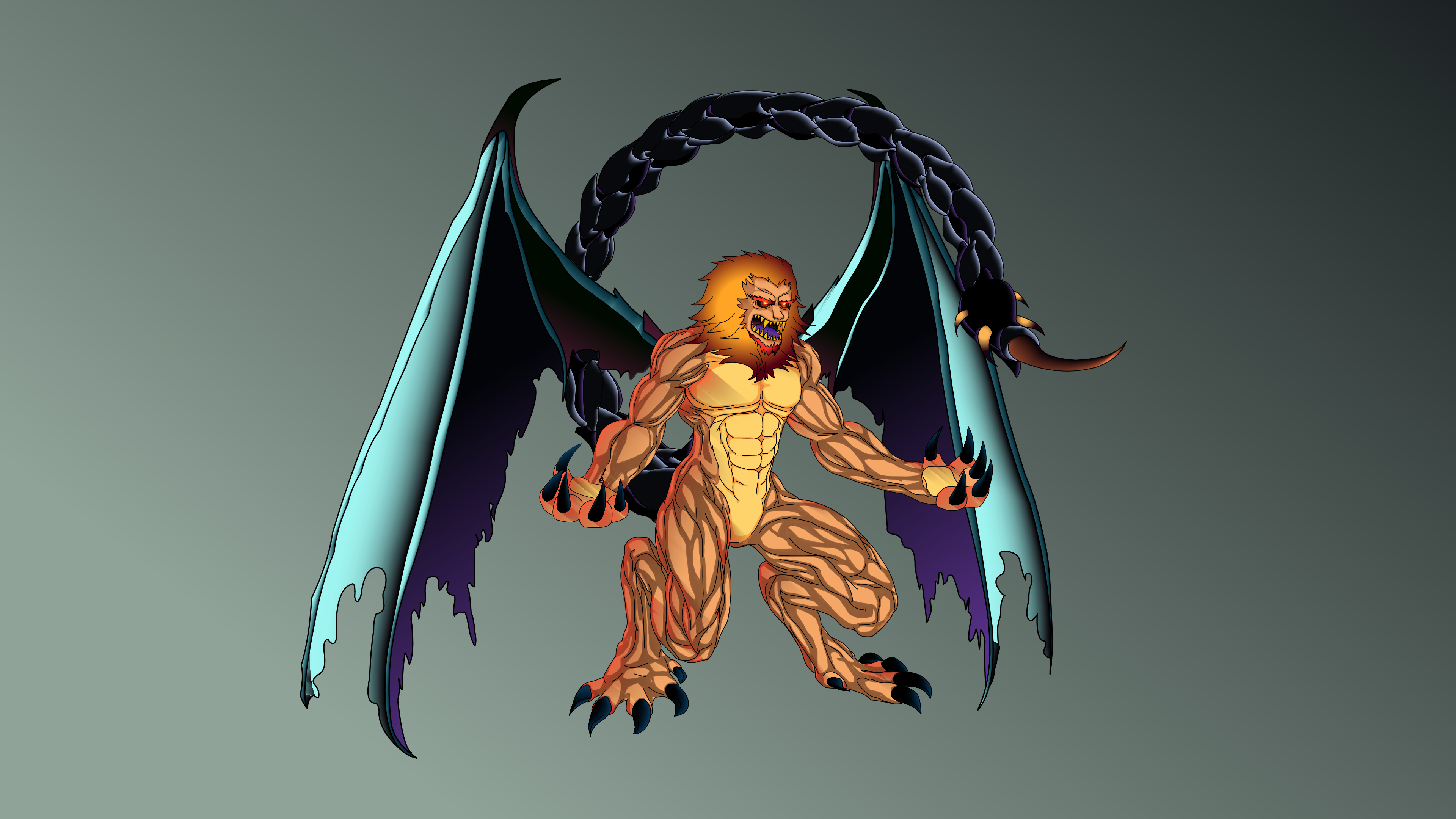 Aun tengo que aprender algunas cosas mas, tuve algunos conflictos y dure mas de la cuenta ya que no sabia cosas que fui descubriendo. XD
Pido disculpas por haber participado con el post solo en español, confió en que me traducirán :3
Bueno espero les guste el resultado final al igual que a mi, mil Gracias por visitar mi post.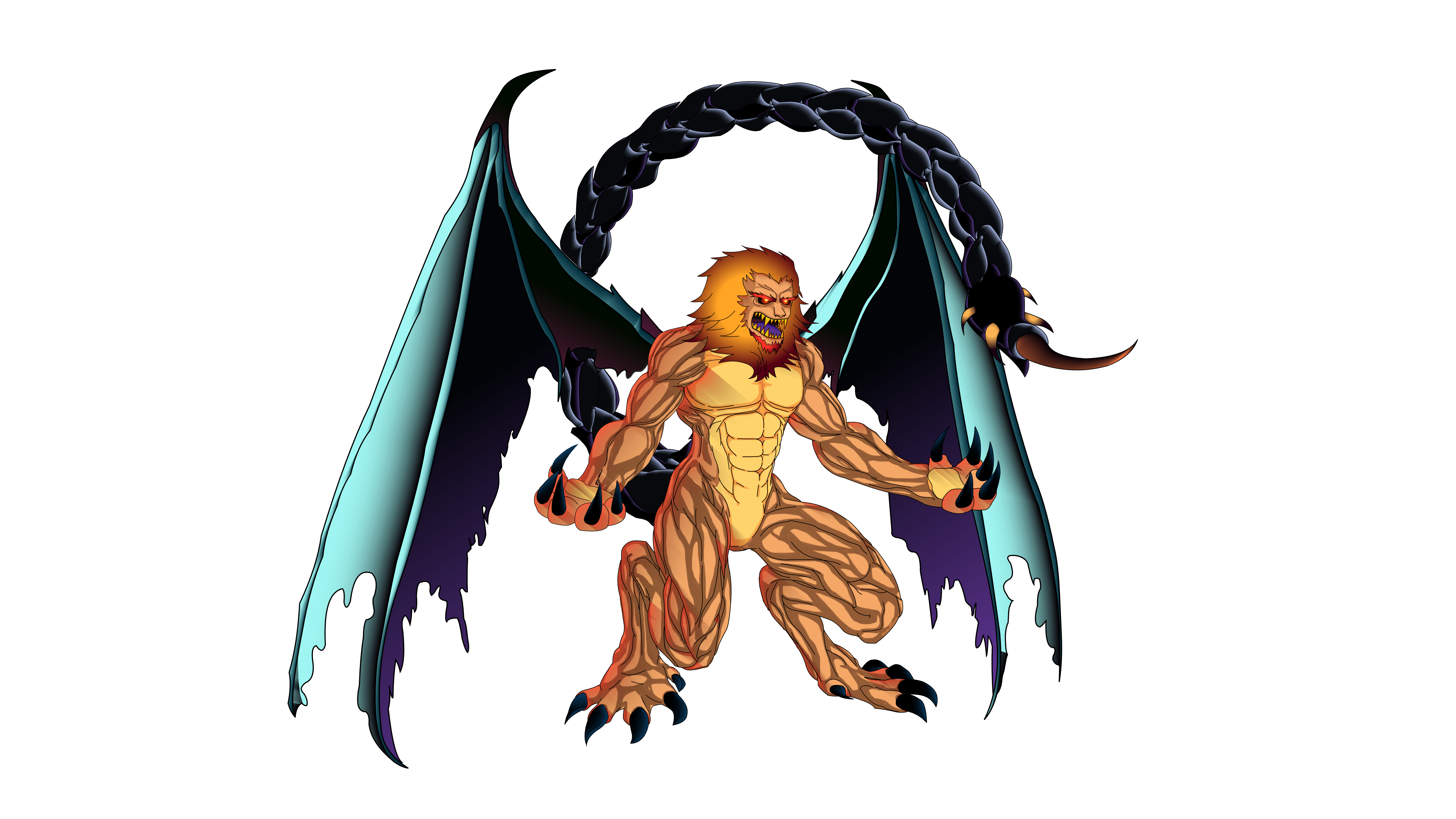 ---
---