Poll: Testing the waters: HiveFest 2022 but IRL again, would you come? (Serious answers only please)
Alright, it's been a while since you heard from me. A rather turbulent year so far personally (isn't life?) plus we are (preparing to) constructing a house, which is usurping my day-to-day "work life". It is great to be doing that and devoting time to it, so definitely no complaints here.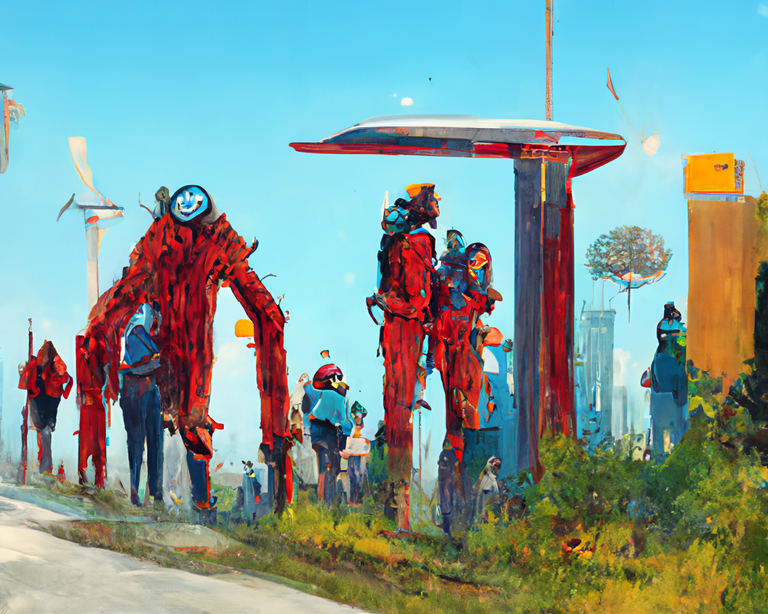 That said: I'm looking into options for organising HiveFest 2022! And to be quite honest, although the VR editions of past 2 years worked out wonders in terms of bringing many more people together, and connecting, I'm longing for an IRL (in real life) edition, to see many of you again since Bangkok 2019! For those who can't make it but still want to connect with others VR would still be used as an interactive livestream option to attend.
But the world is not the same as 2019, which brings up challenges to organising an event like HiveFest with such an international audience. So, after two years, we have airfares which might be doubled compared to what they where and inflation is pounding basically across the world. Although, when looking at flights hopping instead of directs one can save drastically.
Poll: Would you come to HiveFest 2022?
Basically what I am asking you is, I'm polling you, would you make it to an IRL HiveFest 2022 given the following parameters:
Europe
Mid September
4 days - 4 nights
Conference ticket price between 200-250 HBD for 2 days of conference, many F&B's included, some activities too (hopefully to be lowered with sponsorships)
Hotel for 4 nights approx 350 EUR (Could be roomshared to 50% this. And obviously cheaper & more expensive options available)
Airfare is variable obv, but looked up some: CAD 400, $450 from NY (1 hop), Asia 500-700 USD, in-EU flights EUR 70-150 etc.
The outcome of this poll is important for my decision making.
If you will, please think about it seriously, and then answer seriously, using the following "voting guide/rules":
Consider upvoting this post for visibility (all funds go to @HiveFest - oh oh, asking for upvotes)
Then, upvote from the main 3 comments (made by me - below this post) only one of the 3 options, which best reflects your answer:

Yes - 95% sure I will do whatever it takes to make it
No - 95% sure I can't make it
Maybe (not sure I can make it)
Thanks for your time, looking forward to hear from you!
@roelandp
(as said, all liquid funds / rewards will go to @HiveFest)
---
---