[Esp-Eng] Nubia Natera - Mandolina ||• @rodolfomandolina
---

Hoy quiero traerles un tema de uno de los Maestros más emblemáticos de Nueva Esparta-Venezuela. El maestro Augusto Fermín, mantuvo un bastión de nuestra cultura musical, con horas de trabajo intenso y agotador, de día y de noche, realizado por más de 40 años de lucha por mantener la Banda Oficial Francisco Esteban Gómez, una banda muy reconocida acá en la isla, además de eso, compuso muchas obras musicales hermosas en los cuales destacan boleros y valses.
Muchos cultores de la isla, dicen que las composiciones del maestro Augusto fermin hubieran traspasado los límites de Hispanoamérica, pues llenan todos los requisitos musicales y poéticos, para competir con cualquiera de los grandes éxitos mundiales.
Yo que he tenido la oportunidad de tocar varias de sus composiciones, estoy de acuerdo de que muchas de ellas tienen un toque único y poético. Una muestra de ello es la canción que hoy les traigo, lleva por nombre "Nubia Natera", es en el ritmo de vals.
Yo como siempre con mi compañera la mandolina, esperando que sea de su agrado mi manera de interpretar la canción del maestro Augusto, así que les envío un abrazo, saludos.
Today I want to bring you a song of one of the most emblematic Maestros of Nueva Esparta-Venezuela. Maestro Augusto Fermin, maintained a bastion of our musical culture, with hours of intense and exhausting work, day and night, made for more than 40 years of struggle to maintain the Official Band Francisco Esteban Gomez, a band well known here on the island, in addition to that, he composed many beautiful musical works in which boleros and waltzes stand out.
Many of the island's cultured people say that Augusto Fermin's compositions would have gone beyond the limits of Latin America, because they meet all the musical and poetic requirements to compete with any of the great world hits.
I have had the opportunity to play several of his compositions, and I agree that many of them have a unique and poetic touch. A sample of this is the song that I bring you today, is called "Nubia Natera", it is in the rhythm of waltz.
I as always with my partner the mandolin, I hope you like my way of interpreting the song of the master Augusto, so I send you a hug, greetings.

Gracias por visitar y apoyar mi publicacion, les envío miles de bendiciones y abrazos🫂🪕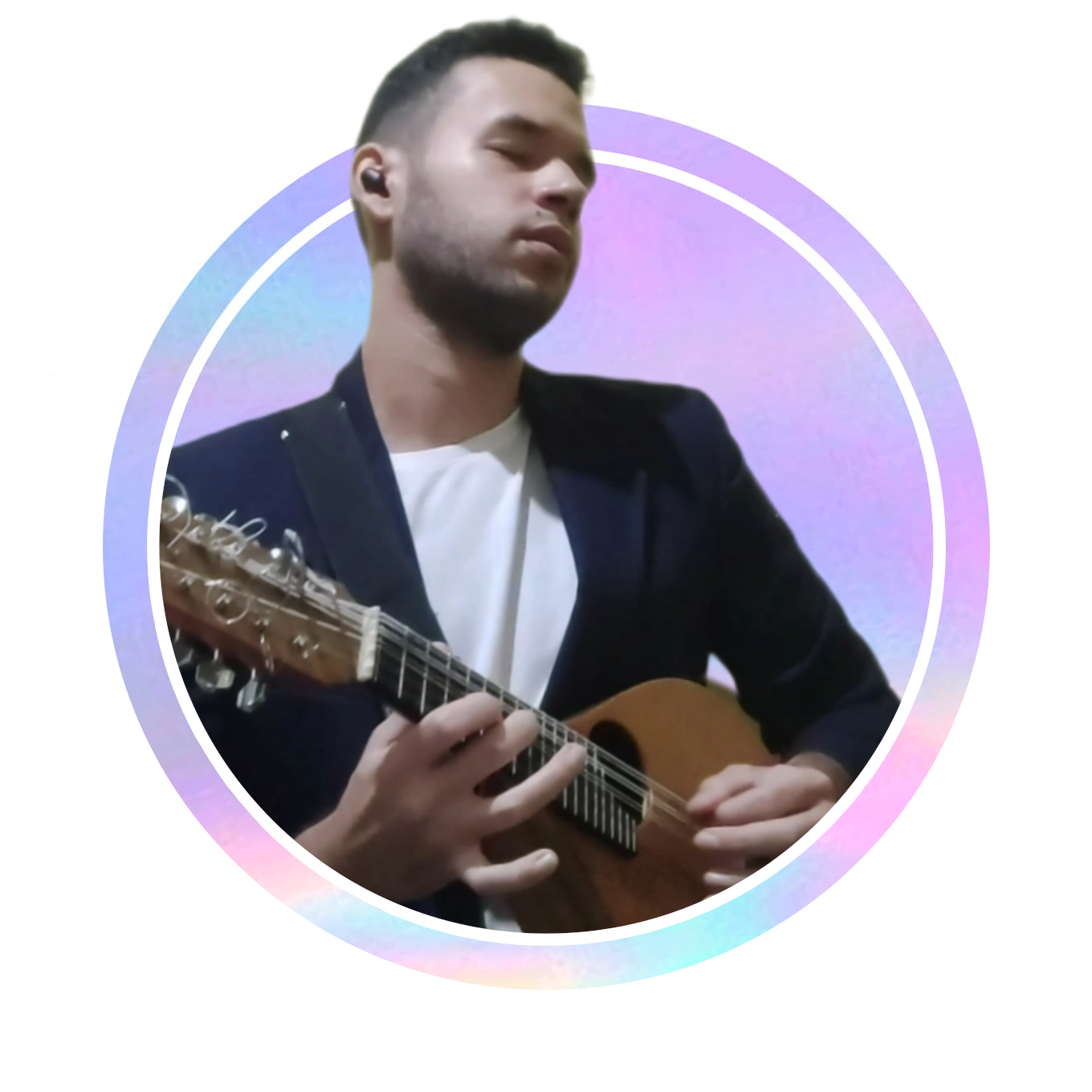 Thank you for visiting and supporting my publication, I send you thousands of blessings and hugs.
---
---
---
▶️ 3Speak
---
---