Mitrovic should be Replaced - FPL Review- Gameweek 6
I must confess that I am not a good manager when it comes to managing a football club. I am languishing at 13th in the HIVE FPL table. I need to up my game if I want to score more points in the next game-week but don't know how.

The Game week 6 was a very average one for me as I managed to match the average game score of 48. Had it not for Schmeichel, Son and two defenders from Leicester City and Chelsea, I would definitely be having a works week since the game began. MoSalah was not able to find the net and I had him as my Captain. There goes my decision to reap benefits from the same guy again and again. FPL scouts were calling for Son to be a captain but I thought he would not be consistent in scoring goals. But, I was wrong and he managed to score 11 points.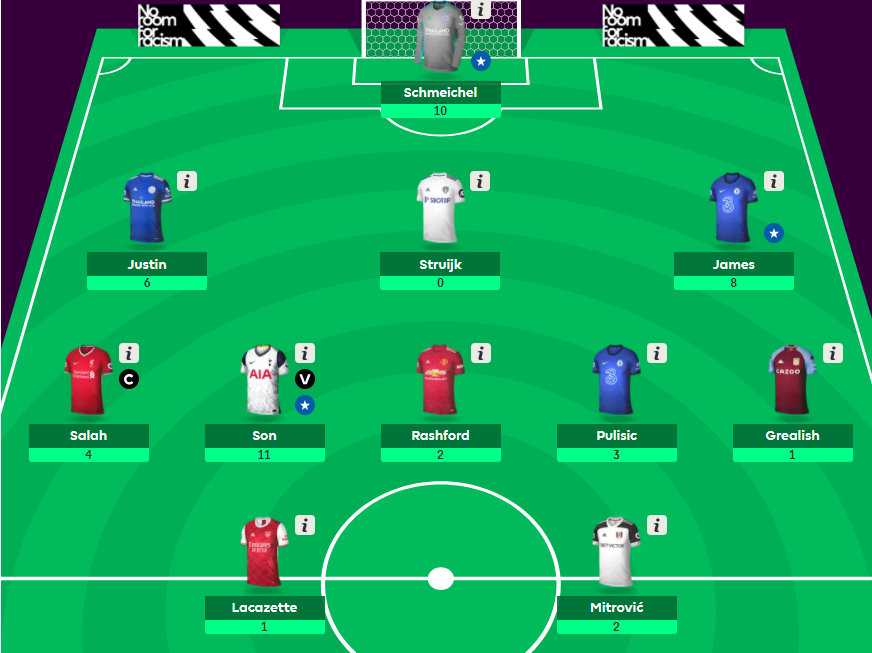 I am not sure if I should keep my faith in Pulisic or not. On one hand, he was injured and was not playing the game for the first three weeks and even when he played he is not being prolific. I wonder if he is the problem or Lampard is not allowing him to play freely. Hope, I can take my chances with him for at least another two weeks.
My decision to buy Grealish was a poor one. He received a yellow card and did not score against Leeds. Rashford, Lacazette and Mitrovic doomed my score as the total points they returned was 5. Mitrovic has been the worst investment so far as I had big hopes from him. I should be replacing him the next game week. Lacazette was also lackluster this weekend.
Any suggestion for me who should I be buying on the front? Laca will be there but I should be replacing Mitrovic.
---
---