I Love Money, You Love Money, We all Love Money
Everybody loves money. I love money, you love money and we all love money.
Our intention is to gain or to remain net positive when we invest. It does not matter how and where we invest, we always want to gain and benefit.
Leofinance as a blogging platform is also a type of investment for users. We write, read, interact and spend time on the platform. In a way we are investing our time and resources reading contents here. In return of that attention and engagement, we earn tribe tokens.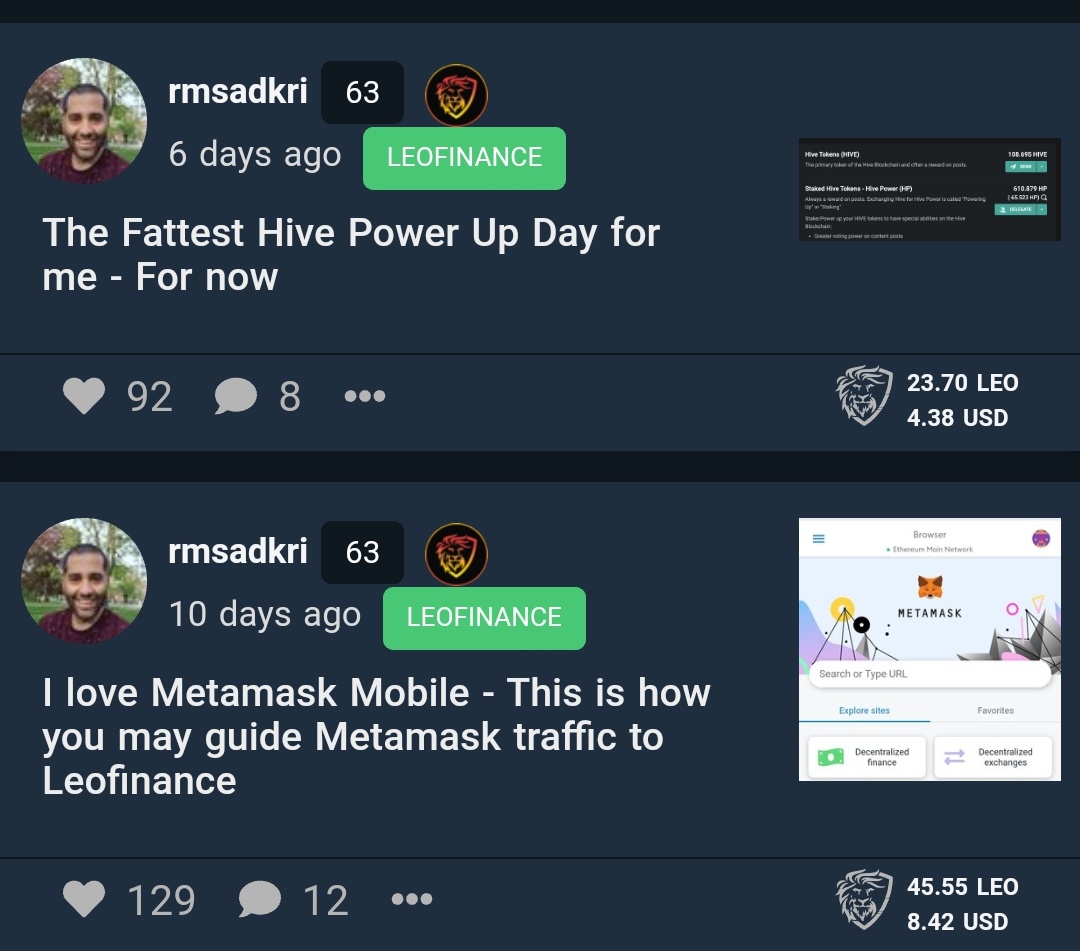 It is always satisfactory to see your benefits. The realized benefits are always satisfactory to look at. That's the reason most of the blogging platforms are always keen to make their wallet page fancy. Ask @leofinance team about it. The first UI development they did was to optimize the wallet page so that we can see our rewards in a relatively clearer fashion.And, I loved that idea as a regular user.
Now, the team came with this genius marketing strategy. Kudos to the person or the team who came with this brilliant idea to play with the users' mind. Now, users can see how much their posts are earning in fiat and crypto.
I was not online for a couple of days as I was following the election (yeah) and my baby was super clingy. Of course he did not like what was happening around him. When I logged in today and saw this new feature, I was surprised.
Sleep begets sleep and money begets money. When I saw that I earned almost 4 USD on my last post, I freaked out to calculate the lost opportunities in USD. The marketing strategy was super smart from the team to motivate users to engage and post more using the platform. There must be others like me who must get motivated to write, post and engage after realizing how much they could have earned all these months.
Our mind tends to catch things that are obvious. With this new feature to display earnings in USD and LEO, users will be able to see how much they earned without manually converting LEO to fiat. Once again, kudos to the team in tapping that amazing corner of the human brain that loves money. It does not matter which form of money that is - fiat or crypto.
All these developments coming to Leofinance may help increase the number of users coming to the platform from outside of Hive. Let's see how much USD I will be able to net with this post :P
Posted Using LeoFinance Beta
---
---