Scribble sketch of a "Horse"
Hello hivers, Hope you have a good Friday!
Introducing a new activity among you, and this is digital scribe sketch drawing of a horse. I used the "Autodesk Sketchbook" app to draw it!
After a long time I made a sketch of the same horse again, the last time I drew it in the notebook, many people liked it and a friend of mine liked the sketch and took it with him. Anyway, However, I have been practicing digital drawing for a long time, which is why I have created this drawing digitally today.The satisfaction that comes from drawing on a notebook is not here. Still the purpose of doing this is to get JPG, PDF files, files and its clarity is more, another purpose is to make the drawing better.
Some drawing shots: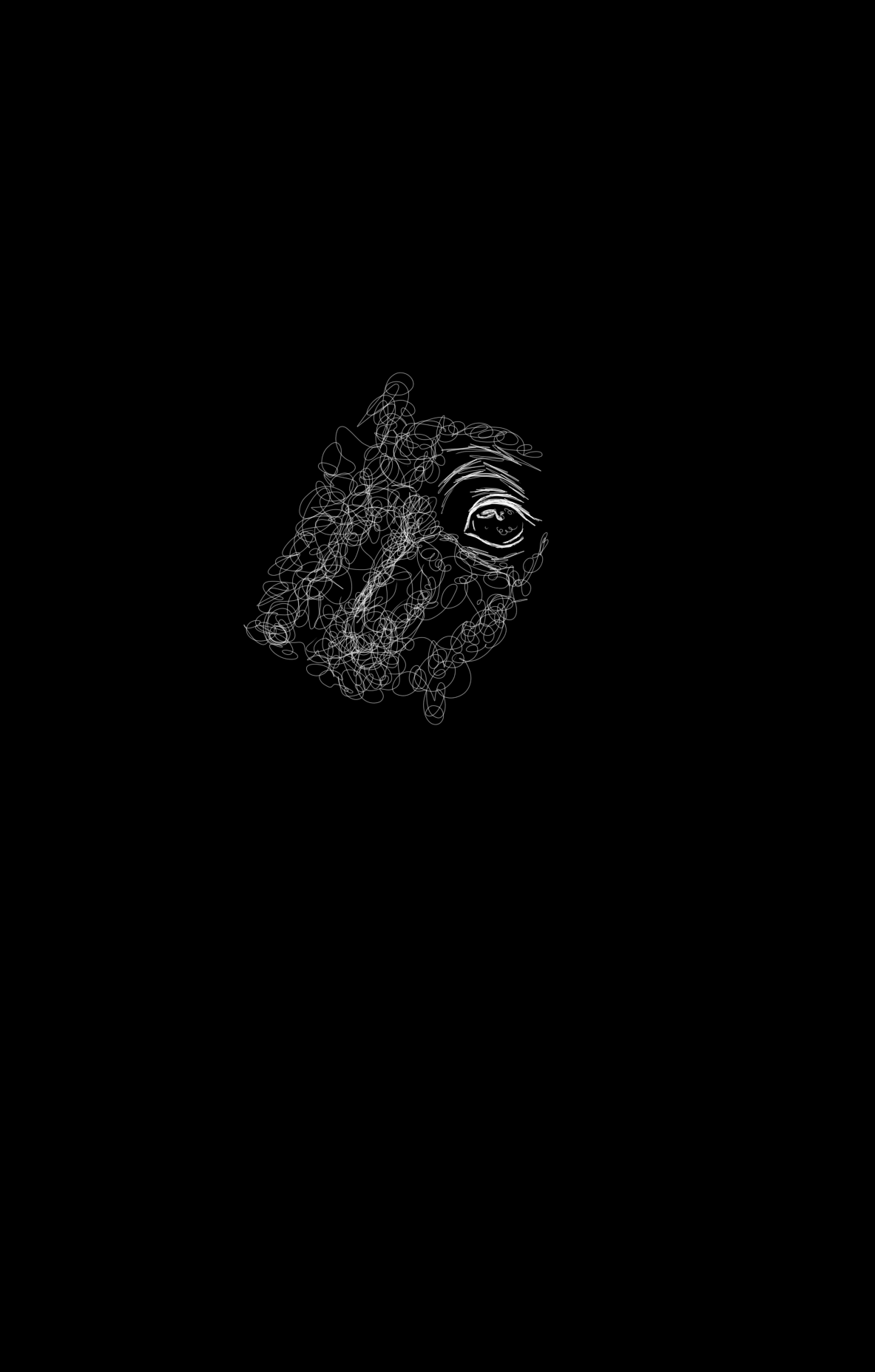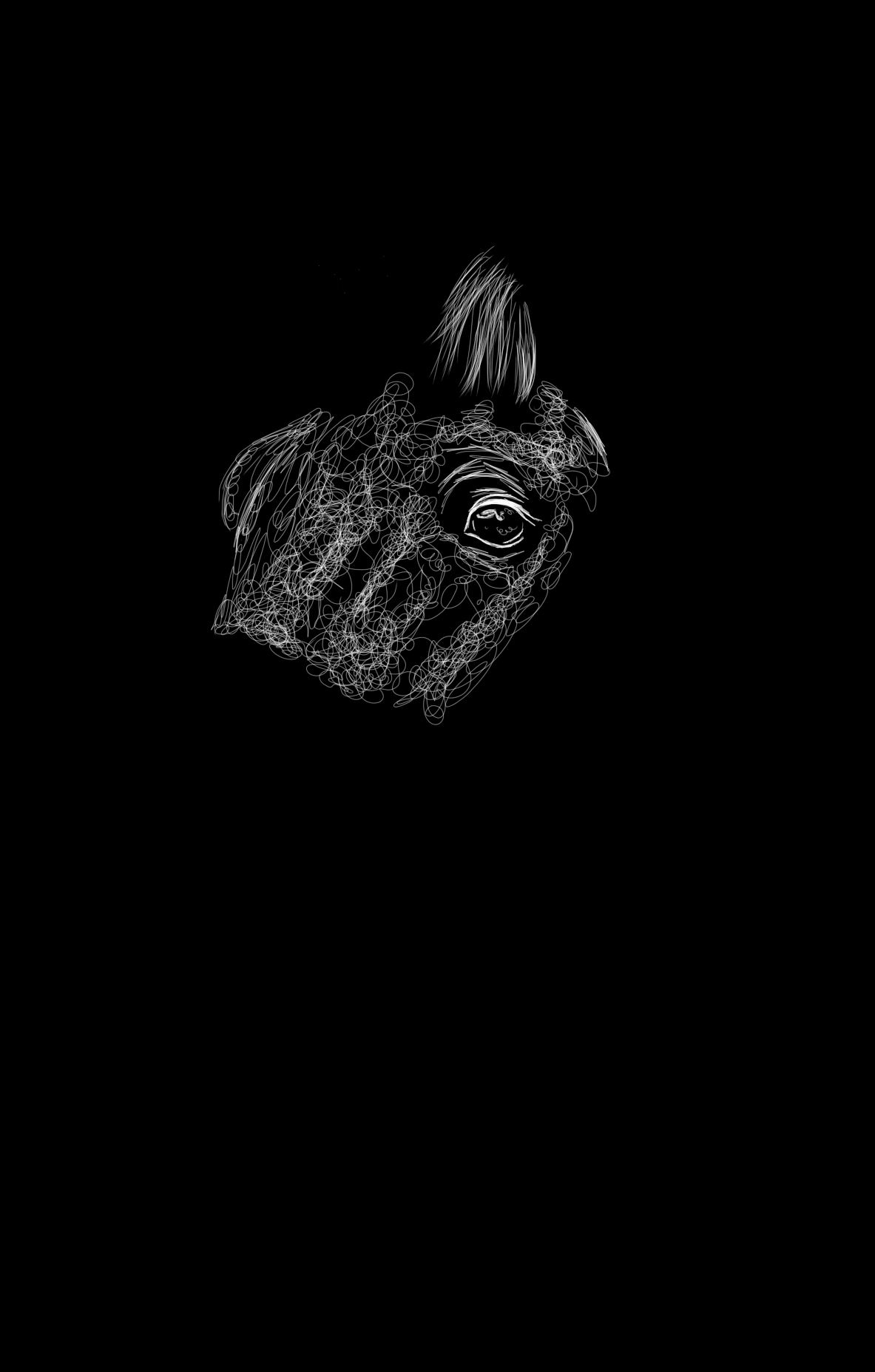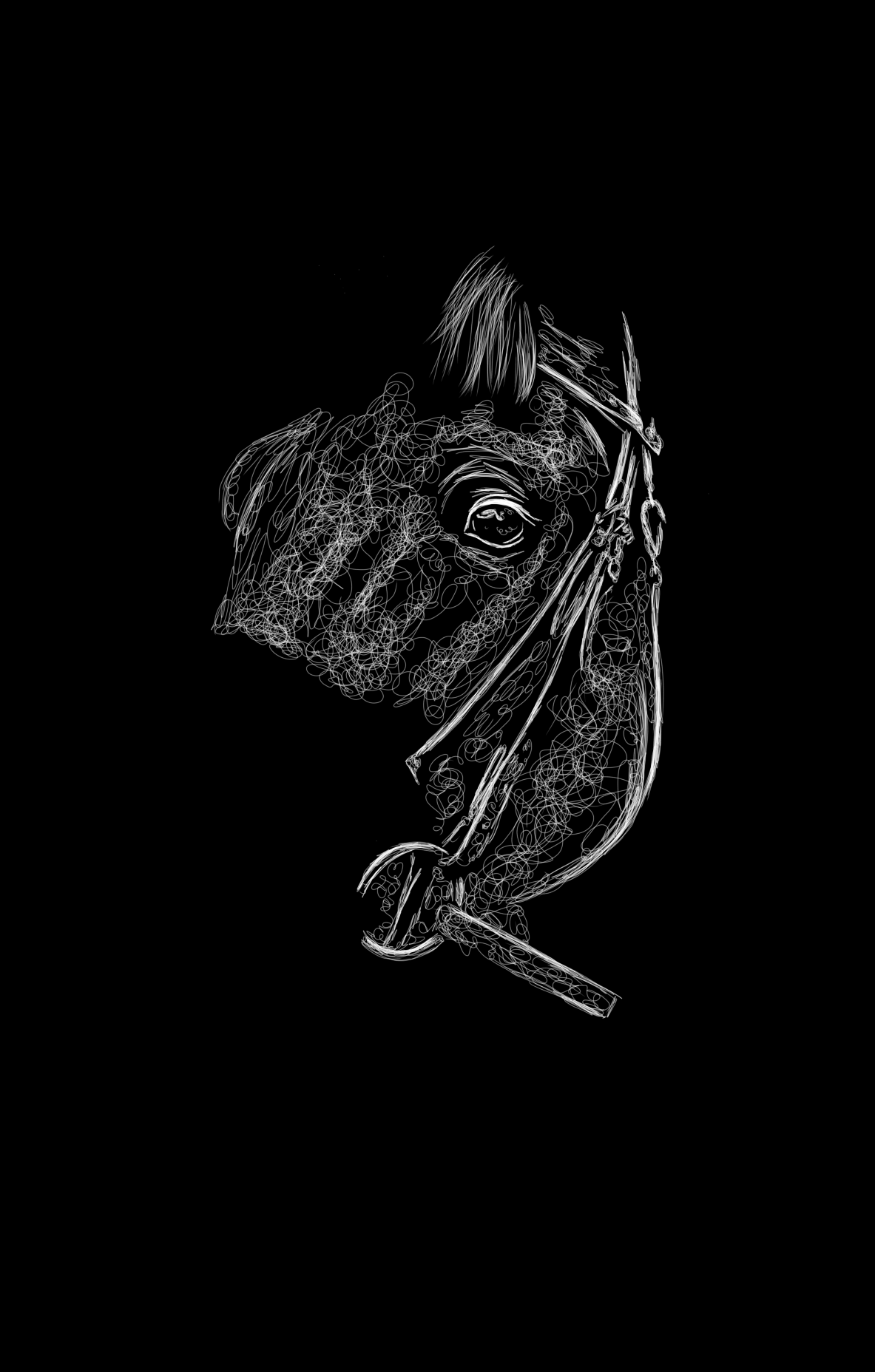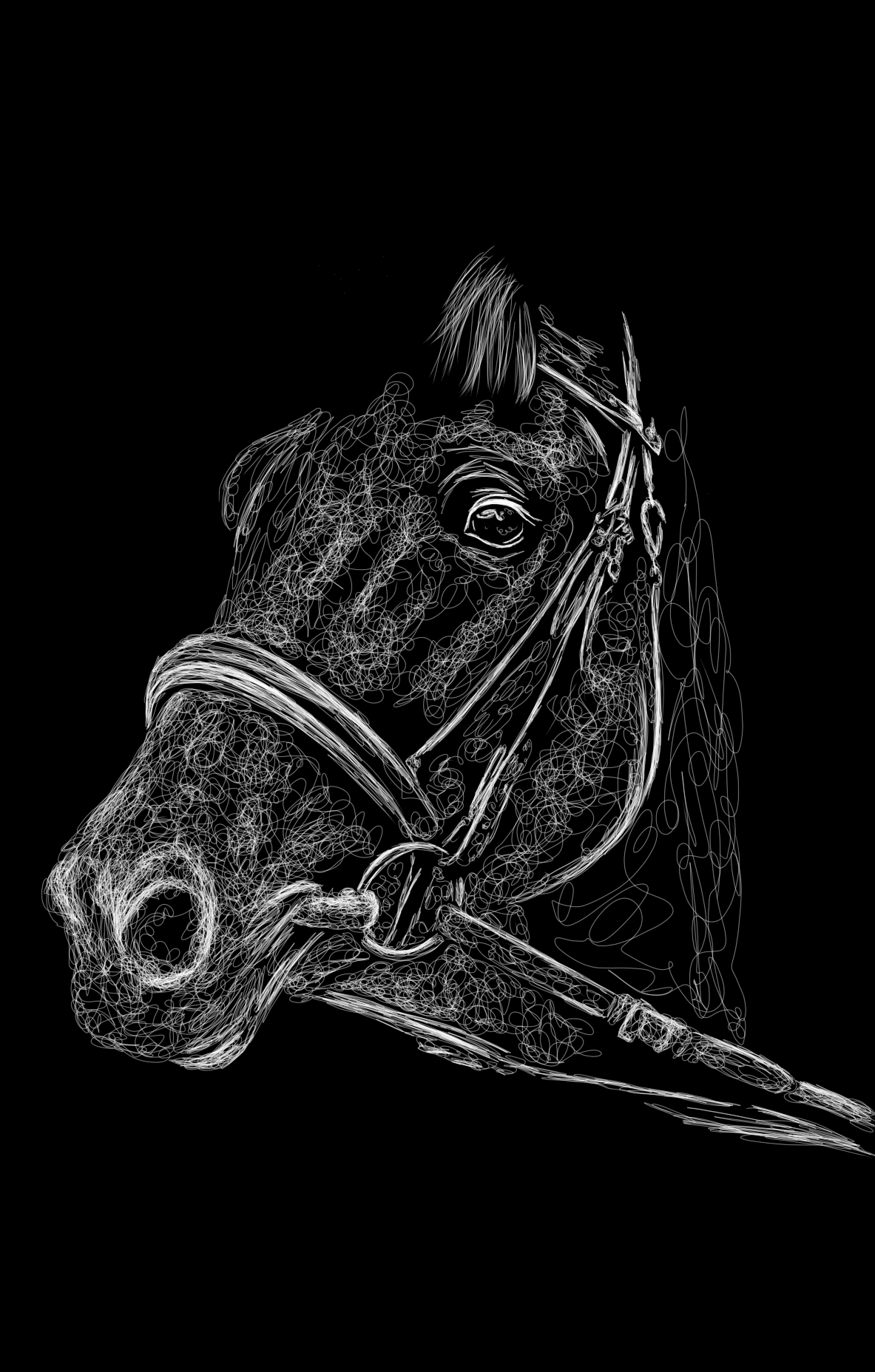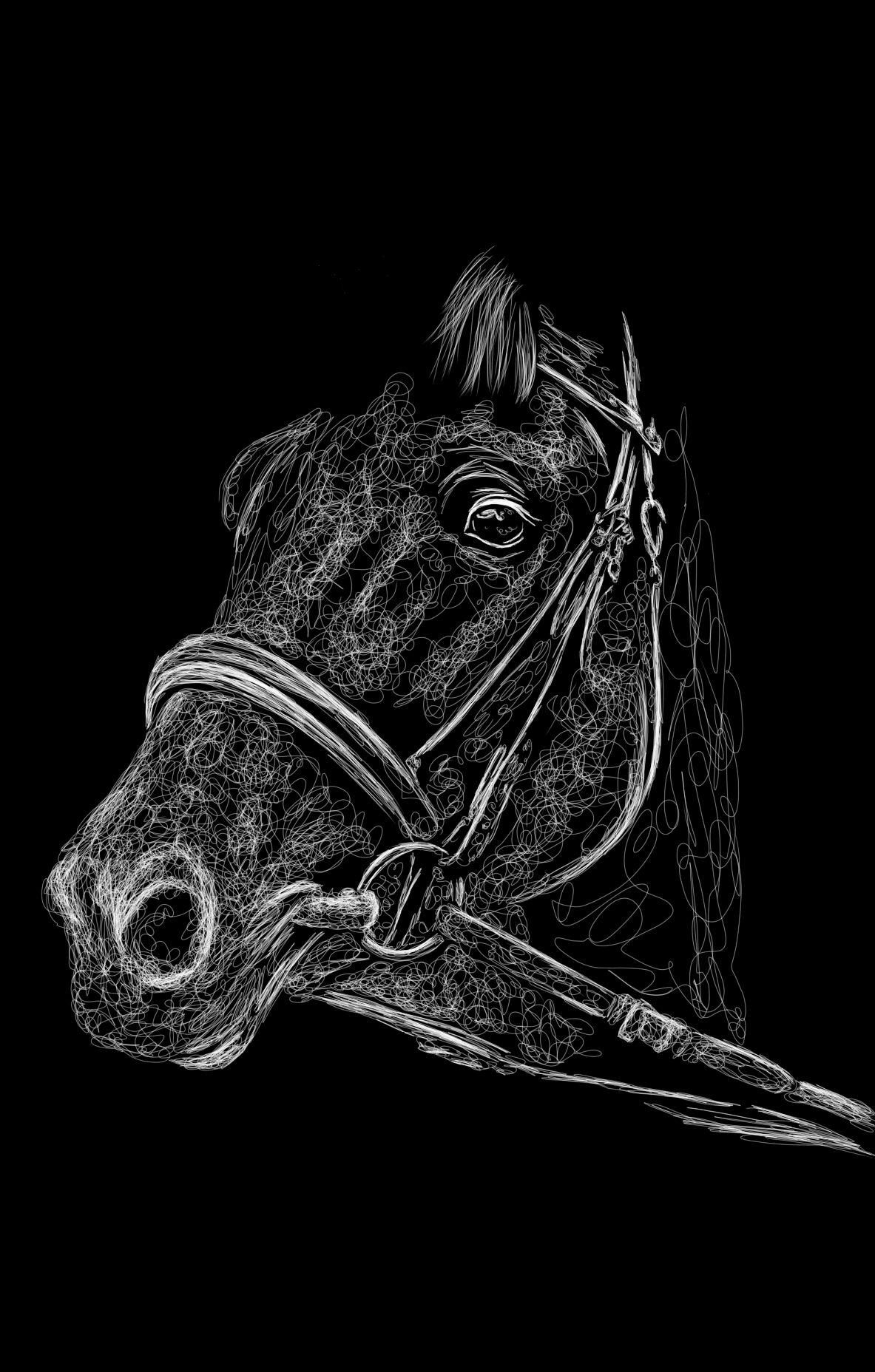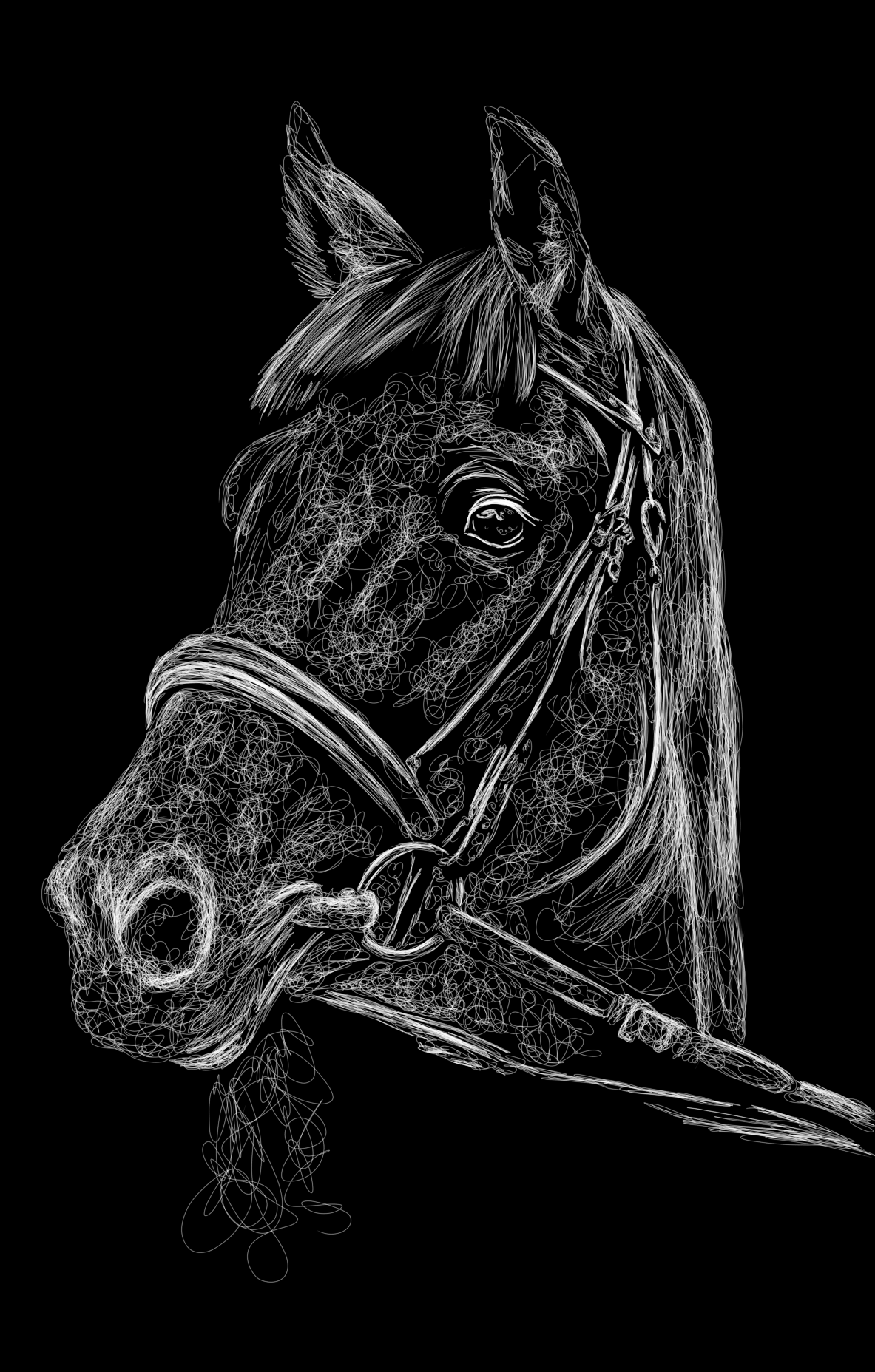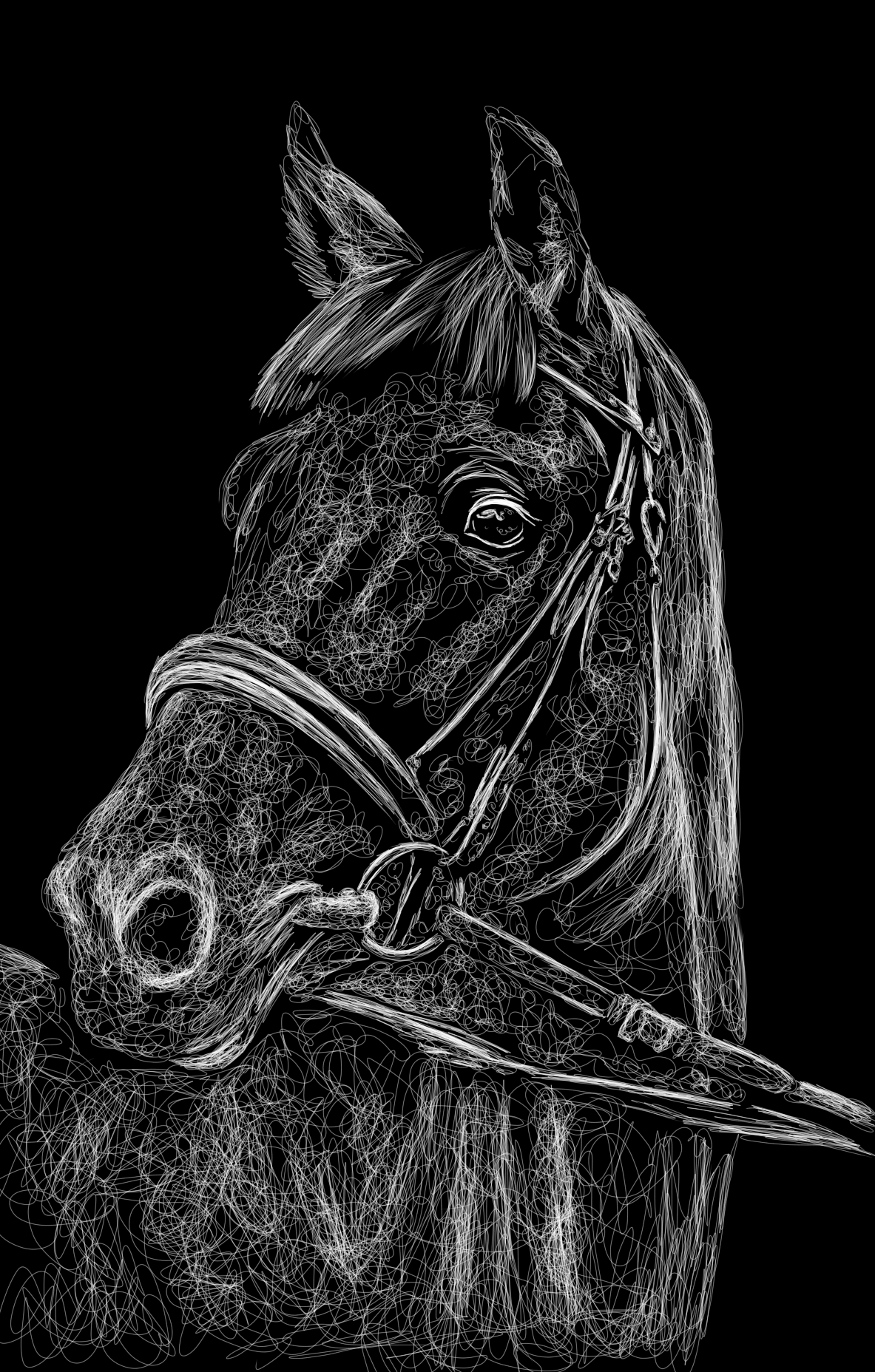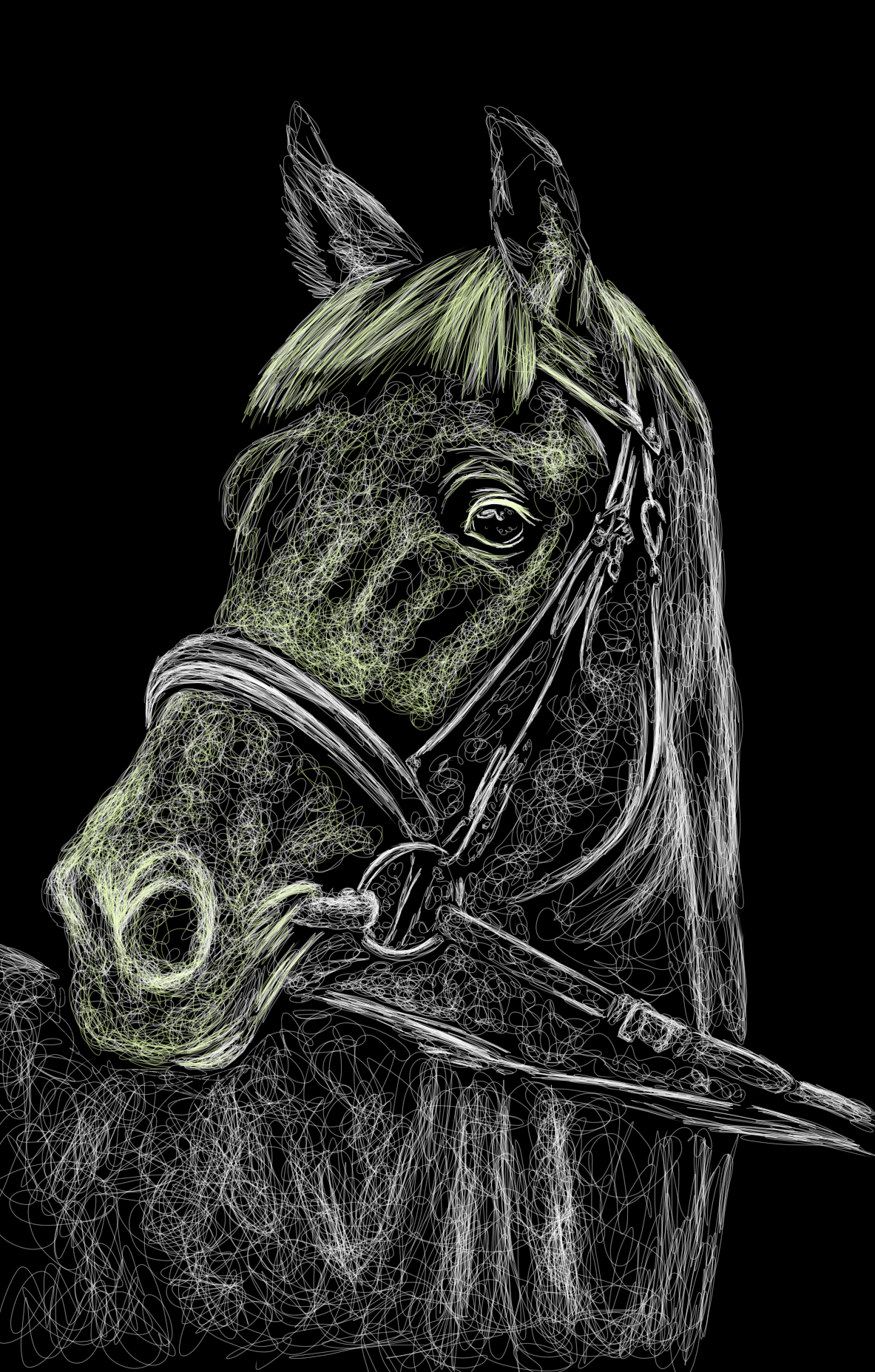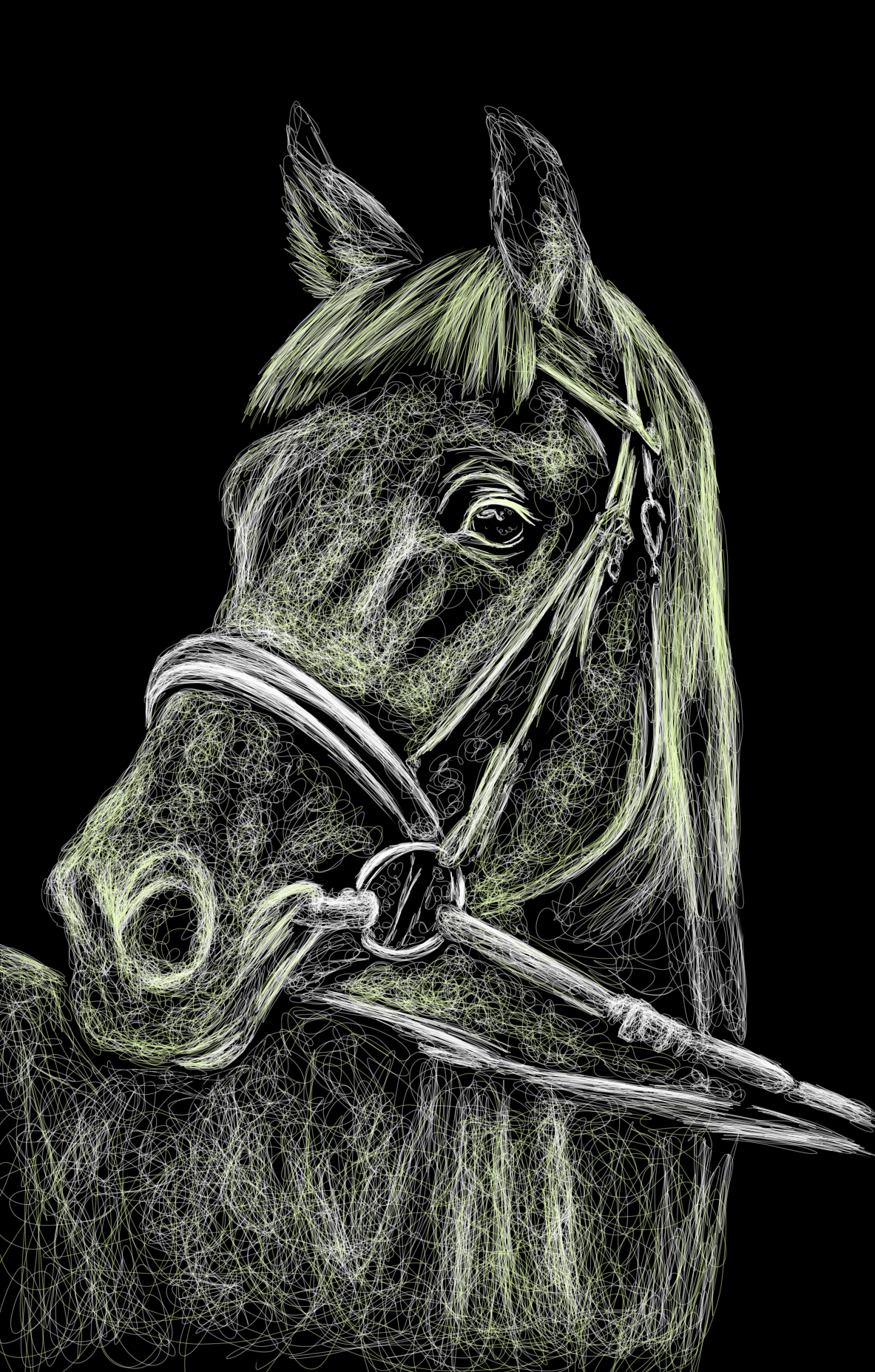 This is it!
---
---
---
---
Drawing tips:
Speaking from my drawing experience,
• The most important thing for drawing is patience, if you don't take the time to draw patiently then your drawing will not be as expected.
• If you want to draw portrait in the notebook then you must take the appropriate reference photo for drawing. It is often seen that the reference photo we take to draw a portrait is not suitable for drawing and it becomes difficult to put it in the notebook. So reference is a very important issue.
• In the case of digital drawing, first of all you have to get a basic idea about the app that you want to draw with Photoshop or Illustrator application and give an idea about the tools used in drawing.
• Those who are new and want to be good drawing artists. They will practice drawing at least once a day on a regular basis. Irregular drawing will not improve your drawing. So you have to try regularly.
• Those who want to learn drawing using pen scribe technique will first draw a sketch on the scroll with pencil and then scribble with pen. Then when you have mastered it you will only practice with the pen. You will no longer need a pencil.
---
---
---
---
---
---
If you need any help with drawing you can knock me through my social address, I will try to help you as much as possible.
Below are some of my social addresses:
My Facebook ID
𝕱𝖆𝖈𝖊𝖇𝖔𝖔𝖐
My Instagram ID
𝕴𝖓𝖘𝖙𝖆𝖌𝖗𝖆𝖒
𝐀𝐧𝐝 𝐭𝐡𝐢𝐬 𝐢𝐬 𝐦𝐲 𝐃𝐢𝐬𝐜𝐨𝐫𝐝 𝐢𝐝 - riyad#9034
---
𝑨𝒕 𝒕𝒉𝒆 𝒆𝒏𝒅 𝒐𝒇 𝒊𝒕 𝒂𝒍𝒍 𝑰 𝒘𝒂𝒏𝒕 𝒕𝒐 𝒔𝒂𝒚. 𝑰𝒇 𝒎𝒚 𝒑𝒐𝒔𝒕 𝒎𝒂𝒌𝒆𝒔 𝒚𝒐𝒖 𝒉𝒂𝒑𝒑𝒚, 𝒑𝒍𝒆𝒂𝒔𝒆 𝒆𝒏𝒄𝒐𝒖𝒓𝒂𝒈𝒆 𝒎𝒆 𝒃𝒚 𝒗𝒐𝒕𝒊𝒏𝒈 𝒂𝒏𝒅 𝒄𝒐𝒎𝒎𝒆𝒏𝒕𝒊𝒏𝒈 𝒔𝒐 𝒕𝒉𝒂𝒕 𝑰 𝒄𝒂𝒏 𝒃𝒆 𝒎𝒐𝒓𝒆 𝒏𝒖𝒂𝒏𝒄𝒆𝒅 𝒂𝒏𝒅 𝒔𝒉𝒂𝒓𝒆 𝒎𝒐𝒓𝒆 𝒄𝒓𝒆𝒂𝒕𝒊𝒗𝒊𝒕𝒚 𝒘𝒊𝒕𝒉 𝒚𝒐𝒖.
---
𝚃𝚑𝚊𝚗𝚔 𝚢𝚘𝚞 𝚟𝚎𝚛𝚢 𝚖𝚞𝚌𝚑 𝚏𝚘𝚛 𝚢𝚘𝚞𝚛 𝚟𝚊𝚕𝚞𝚊𝚋𝚕𝚎 𝚝𝚒𝚖𝚎! 😊
---
---
---
---