The Half Life of Salt Water
Sounds like a metaphor but I'm literally standing on the boat ramp waiting for the tide to go out so the waves start breaking. Funnily enough I'm WEARING blue today - blue scarf, old school blue jacket. It's cold - no hail like earlier in the week but definitely beanie and scarf weather.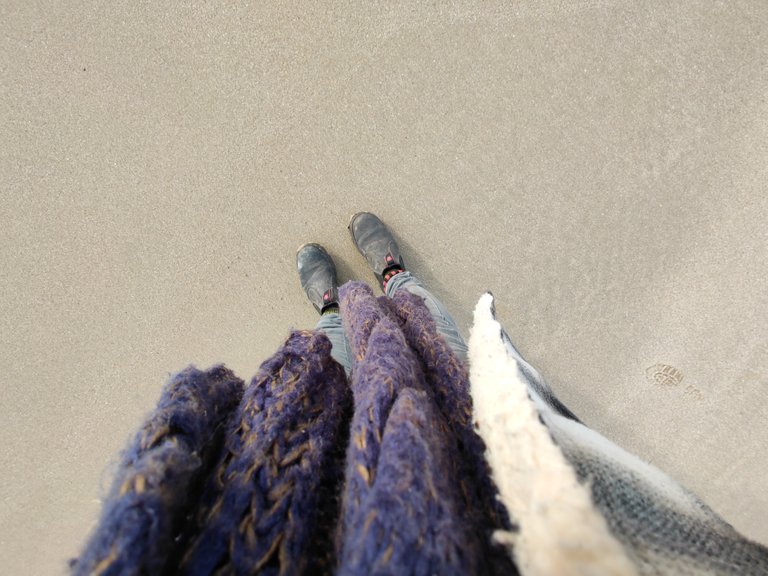 The winds been wrong on every other break but this bay does okay on south westerly. It doesn't work as well as summer as the swells coming from a different direction but still, it's surfable... Peaky, glassy waves 🌊 into the boatramp.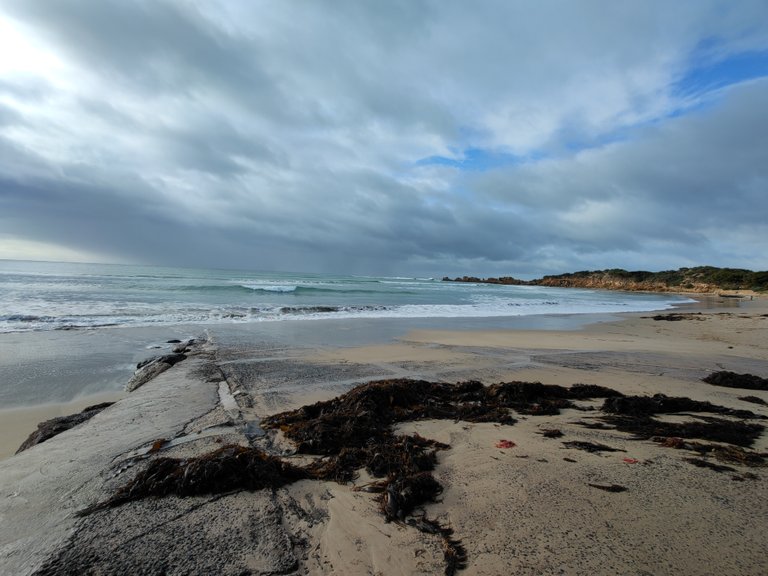 On the sets there's some big waves out past the point and in the middle of the bay.. my phone doesn't do it justice at all. There's one lone paddle boarder out there. Before long it'll be busy.. I'm going to jump in my wetty soon, although struggles a more appropriate word. It's damp as it's been too cold to dry it.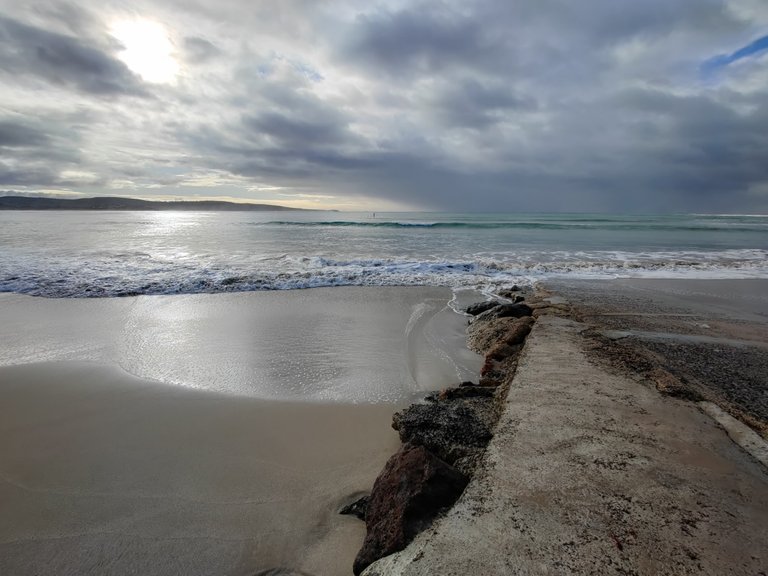 ...and later, I can report how crazy blustery it got out there. Proper battling against the elements with lots of water moving through from the big swells. Only a few crazy people like me brave it. I go out on the SUP first but kept getting blown off the waves, so I swapped for my longboard. It's an effort to stay in the right spot, even more to push onto the wave. I get three and give up. In perspective, all week I've had three hour sessions and have lost count of how many waves I've ridden.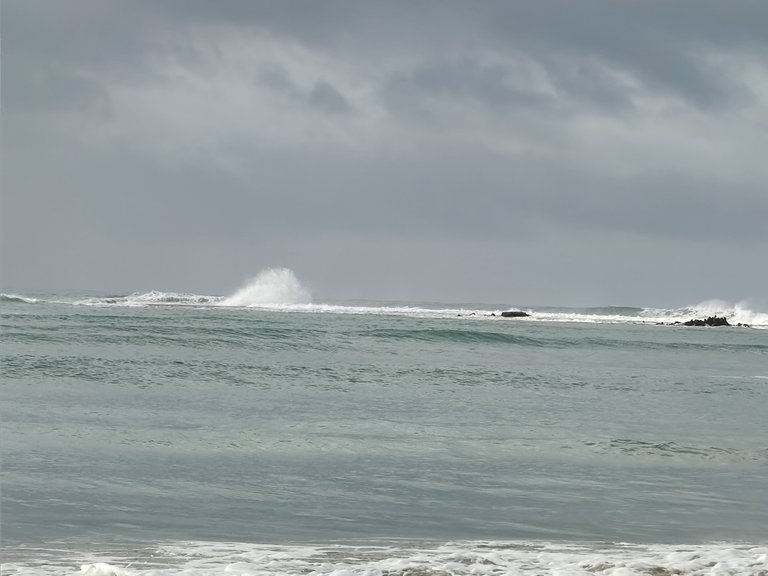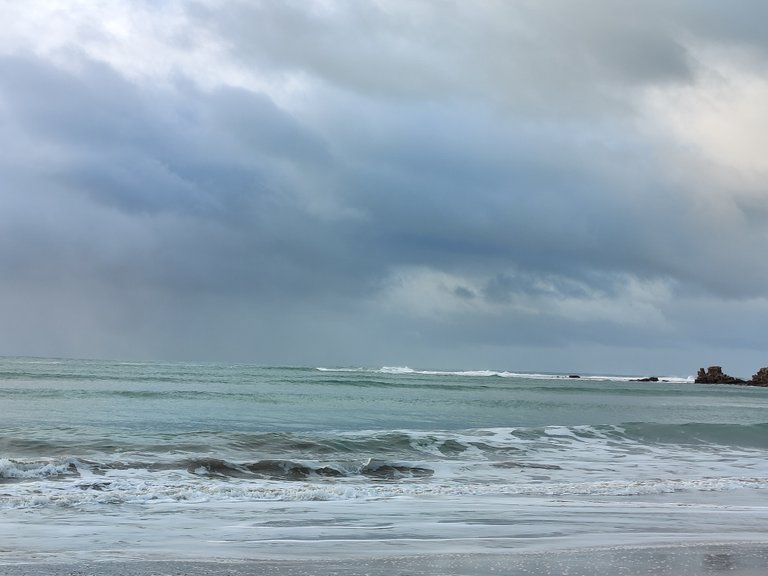 My bestie rocks up with her salty old timer Dad, who is sliding into dementia. He's losing his nouns but he knows the waves better than anyone. He was a big wave surfer and famous round these parts. He is too anxious to go out but later I stand with him watching my mate and he calls the waves like the best of them, indicating where she should sit, where the winds coming from now, how she should ride that particular wave, laughs when her arms spiral as she tries to right herself then falls. The ocean has never left his blood. I get a very big hug from him. It won't be long before he won't recognise me, the best friend of his daughter for forty years now.
It's strange to think this larger than life man, who shaped boards and surfed big waves and even had a break named after him, is now done - his surfing days are truly over. A life of salt water disappearing along with his lucidity.
Enough to make you feel a little blue.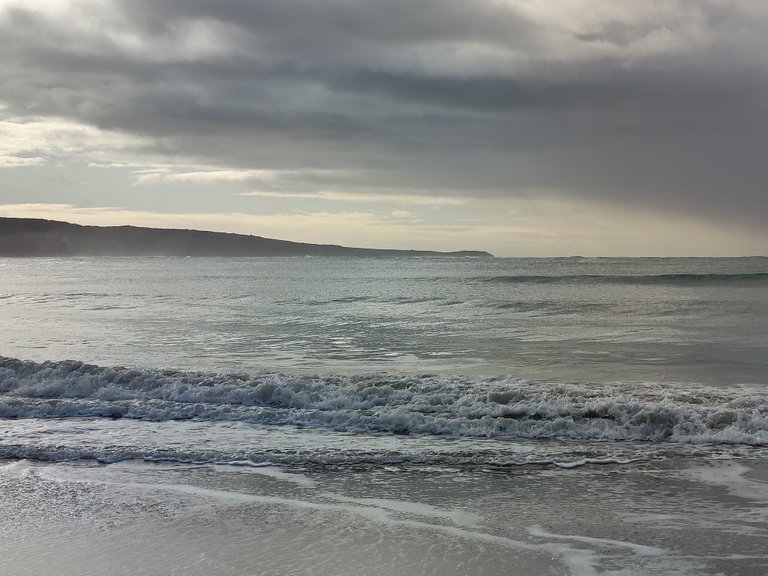 The swell builds over the weekend - huge lumps moving across the various bays of this beautiful coast. It used to unite the locals in a buzz of talk: have you seen the swell? Now it's so populated there's people running and walking along the cliff tops that I'm not even sure recognise the high drama of big sets and thunderous water.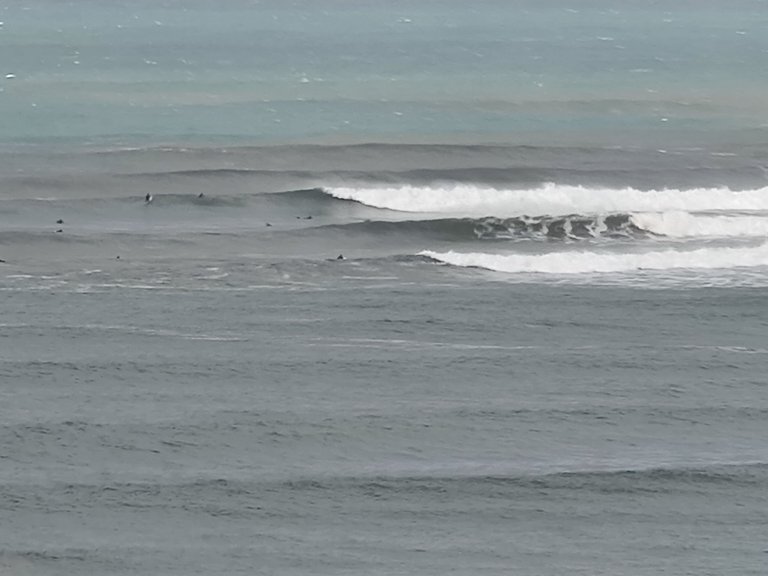 Standing at the look out I hear the old boys talk about their injuries, hip replacements and prostrate treatments, knee surgery and cancers. Still they are drawn to waves to watch and remember, to socialize and be soothed by the big blue. Nearly all their lives encrusted and enveloped by salt. I remember when we were kids saying to Dad that he'd be wheeling his wheelchair down for a surf or asking us to carry him down from his death bed. It's not quite like that now he's staring down the barrel of his later years, but almost. Once in the blood, always in the blood. Here they have paddle outs for the surfing dead, paddling out on boards and holding hands in circles in respect.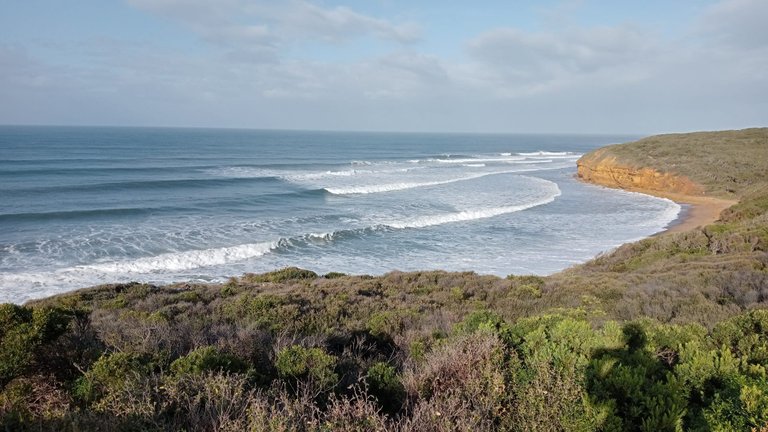 I'm pleased I get a few waves despite the freezing, crazy conditions. Getting wet is always worth it. Now I'm heading into two weeks of work - aka two weeks no surging, with dark mornings and the sun down by 5.15. I hope the fifteen hours in the water I've racked up this week tides me over, so to speak.
The ocean is addictive, beguiling and alive, fizzing in our blood like a class A. Once you swallow enough of it, you become it. The pull is umbilical, visceral. I can't imagine a life without it, and am dreading the next two weeks. I'm already looking at the winds and tides and hoping I might make an hour before dark one night after school.
What's the half life of salt water?
With Love,

Are you on HIVE yet? Earn for writing! Referral link for FREE account here




---
---