Ice Ice Baby, and a Far Dash of Ennui [Early August Garden Journal Part 1]
On the weekend, I was a little paralysed with something I can only describe as depression, although that wasn't quite it. It was a little like walking through soup with a band pulled tight around my chest. The ice that had settled across the garden in the night seemed a good symbol for my frozen state of being. I know this feeling well, and I know what to do - shake it out, do yoga, meditate, walk, surf, breath, get busy - except when you're so paralysed the best you can do is walk slowly from task to task trying your best.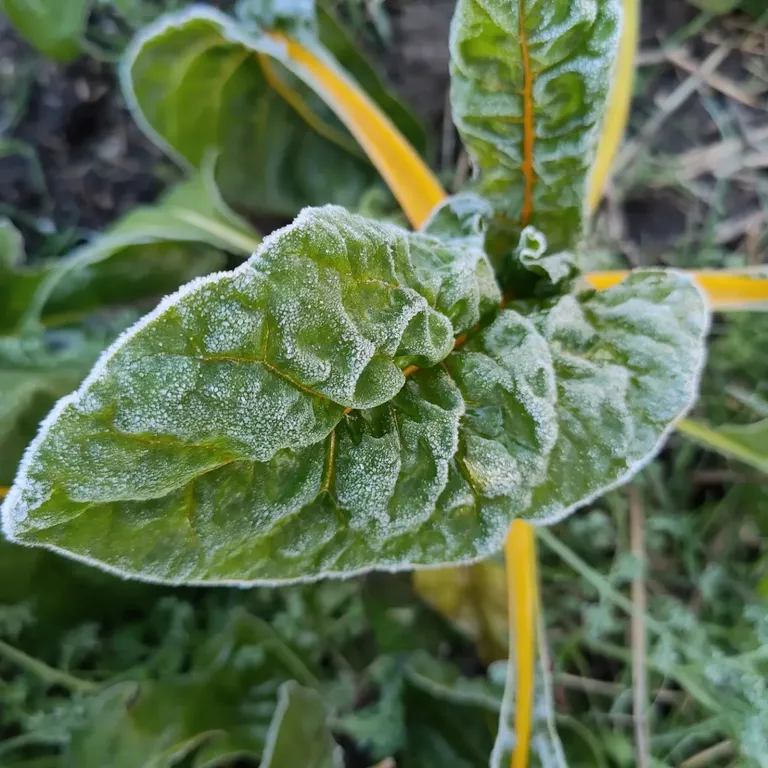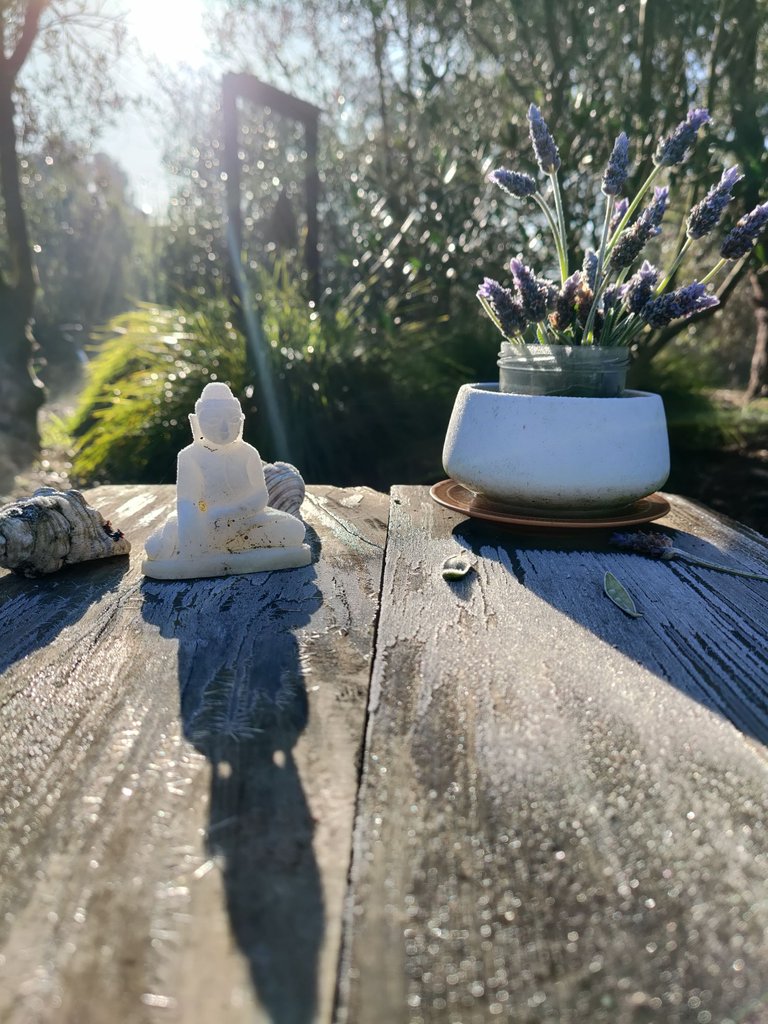 Ice is a little like these feelings - emphemeral and fleeting. One doesn't look at ice and think there will be ice forever, but we do pull the doona over our head and refuse to get on with the day until it bloody warms up.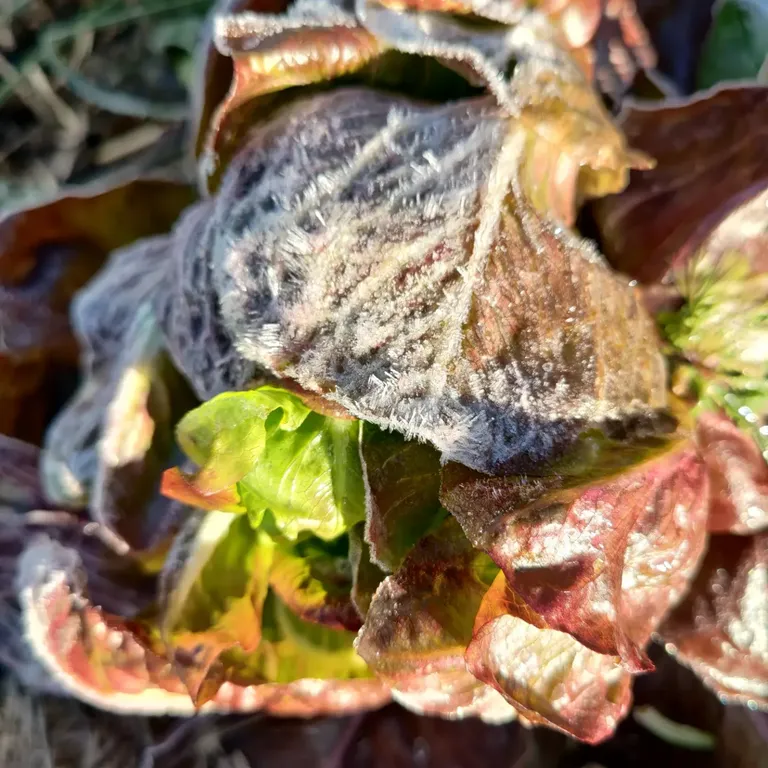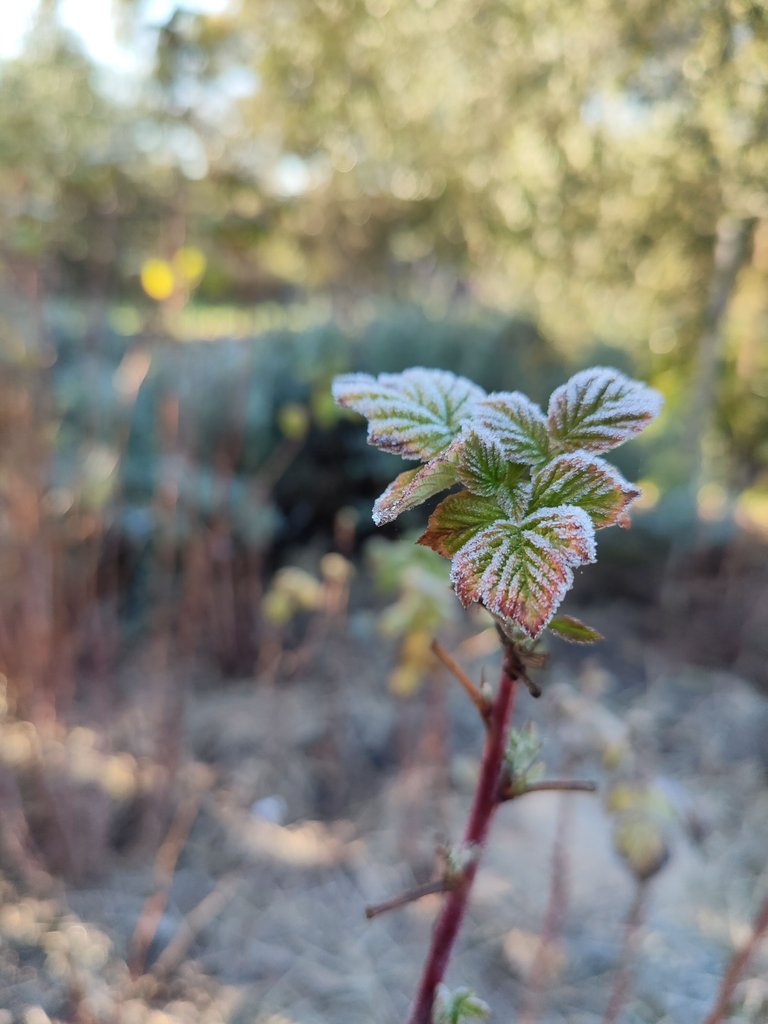 Still, it was nice to wander round the garden after forcing myself out of bed, throwing on a jacket and letting the chooks out. The steam was rising from the compost heap, the chooks happily gurgled over their treat of oats, and the tiny icicles on the lettuce and on the fenceposts were little forests of crystals worth feeling at least a little joy over.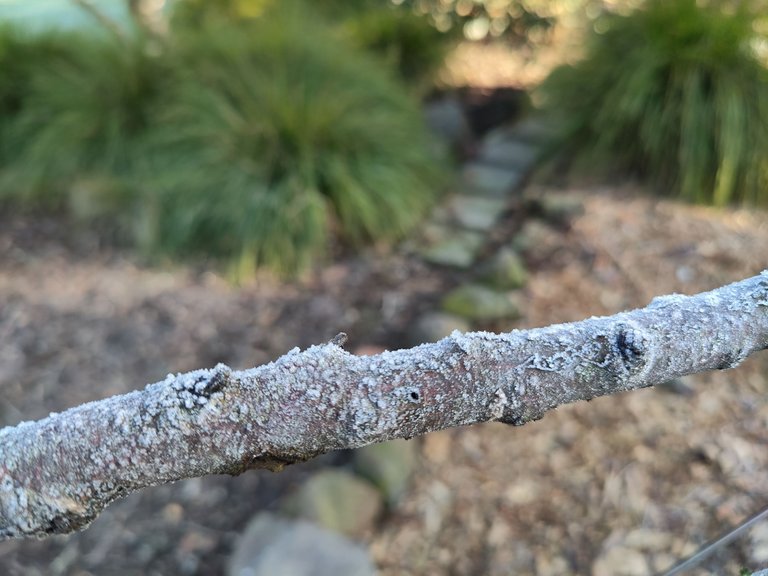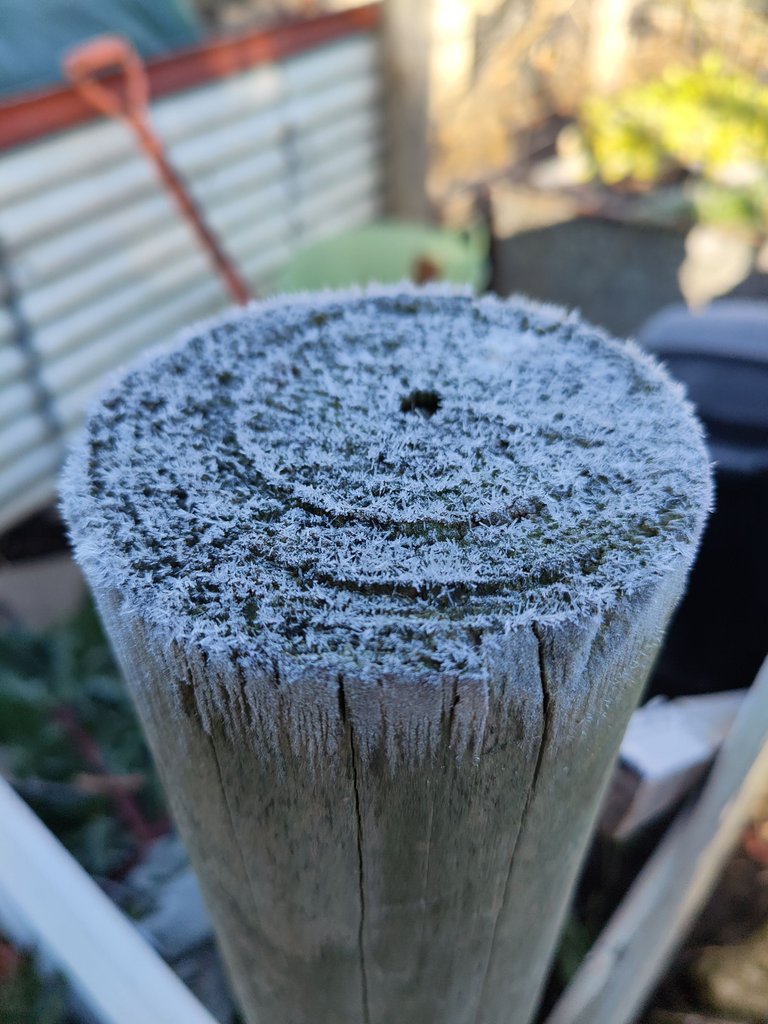 I managed to wrap a round of chicken wire around the Cox's Orange Pippin to stop the rabbits nibbling, transplanting some yarrow around the base and some paper daisies. It's not ideal but needs must.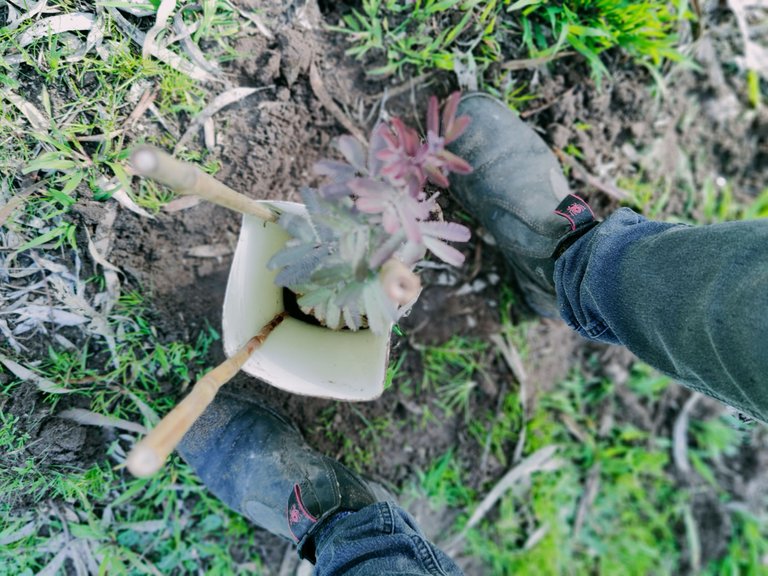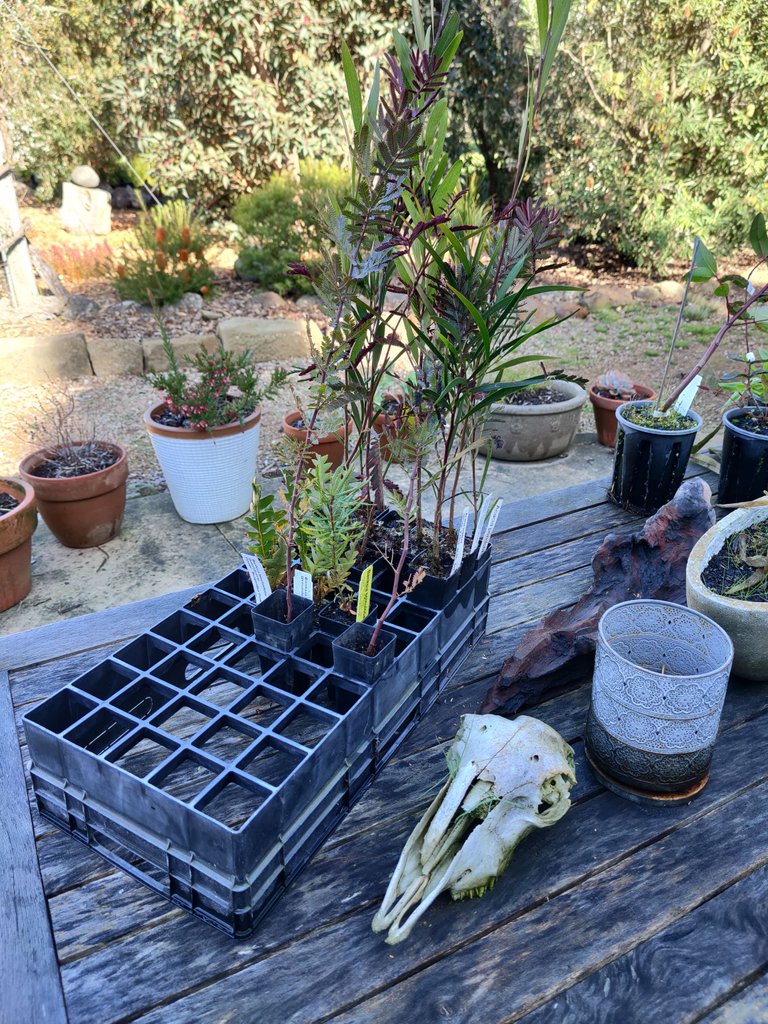 I then set to work planting a few trees. I'd bought thirty wattles (acacia) last week. They're very quick growing, make good wind breaks, and when they start dying after ten years or so they make good wood for the fire. Not a common wood to burn by any means but we like it. The way it grows fast is a bonus, filling in the gaps in the plantation.
This, my friends, is a wattle - the tiny yellow or cream flowers give it away. There's hundreds of varieties and I've recently come to appreciate them a lot more.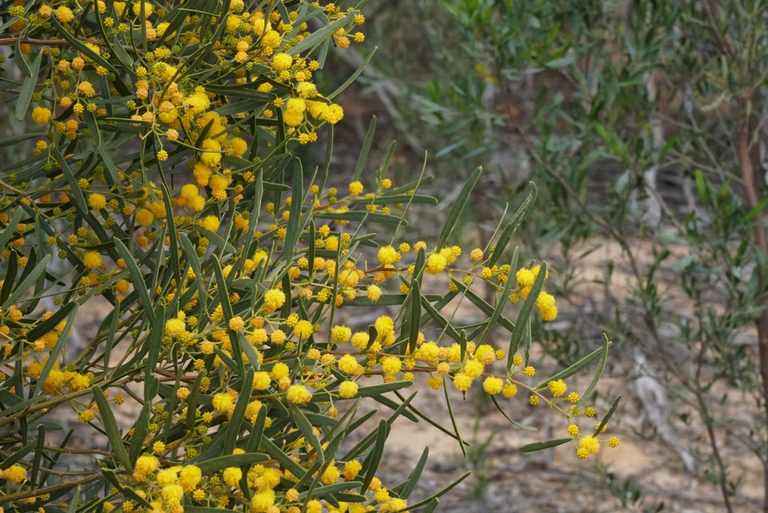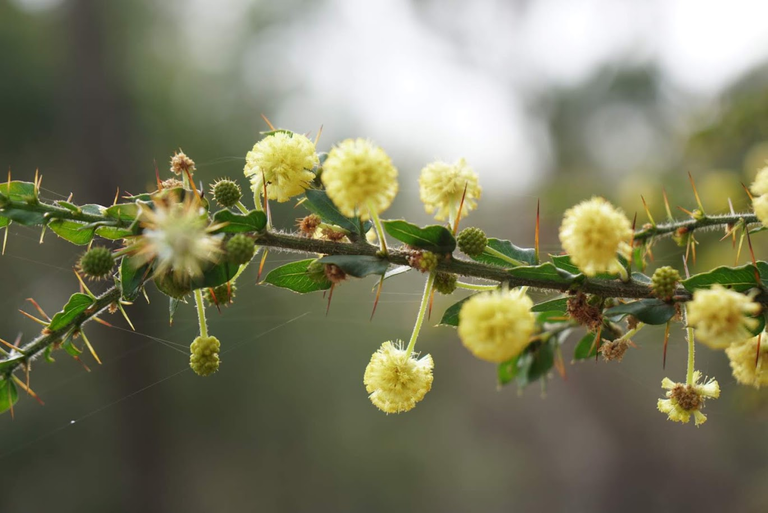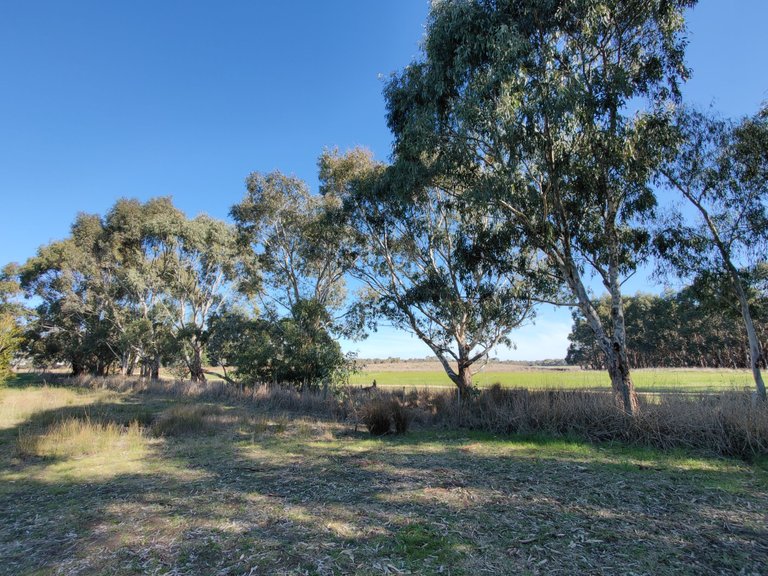 It's funny to look at this little forest and think that we planted all these trees that now tower over head. The wind rushes in from the west and causes them to grow sideways - we really must go round and stake the younger ones so that doesn't happen. Time gets away from us.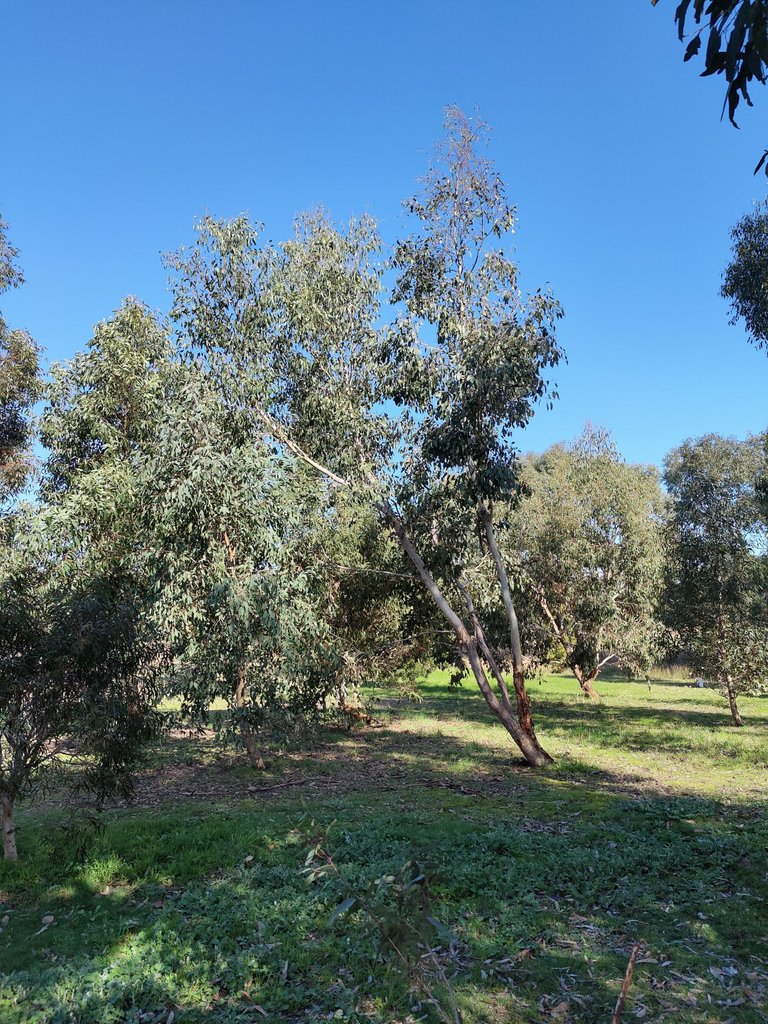 The pincushion hakea is unusual and gorgeous. I love the big leaves and the strange 'gum' nuts. You can see why it's called pincushion, right? The birds adore the gum flowers. It's a cacophony of tweets and screeches as the sun warms up the property.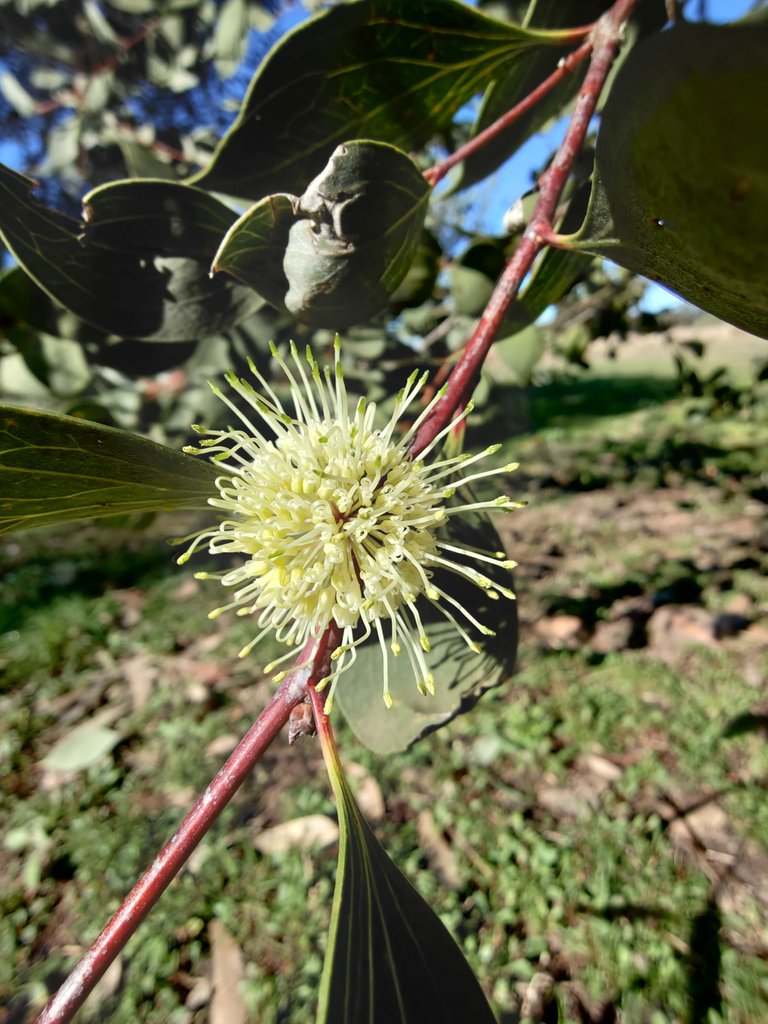 And that's as much as I can manage for the day. Eight trees planted and a bit of yarrow in the ground, a quick water of the green house, and a lot of moping about.
This too shall pass, this too shall pass, this too shall pass.
The ice melts, the sun comes.
Hopefully I'll get around to a cheerier part two this week. I'm sure reading your #gardenjournal posts for the challenge (see it pinned in my blog or Hive Garden) will cheer me up some. May your hearts feel warm.
With Love,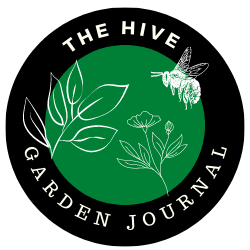 Join The Hive Garden Community! The HIVE GARDEN COMMUNITY supports gardening, homesteading, cannabis growers, permaculture and other garden related content. Delegations to the curation account, @gardenhive, are welcome! Find our community here!
Are you on HIVE yet? Earn for writing! Referral link for FREE account here!





---
---