A Walk to Magic Rock 🌊🌊🌊
Everyone knows the Apostles on the Great Ocean Road, but there are some amazing cliffs and rocky features that are just as magical. A quick search of Google on our side of Warnambool in Victoria's south, just past the famous Apostles, brought up Magic Rock, but to find it took a little bit more nouse. It'll take you a while to walk there from the bigger coastal town of Warnambool (where whales breed and give birth for the winter) but if you drive down a few dirt tracks you'll end up in a spot about 2 km from it. We had our trusty old 4x4 so could get a little further than most, though eventually had to stop in case we scraped the underside beyond repair - some of those rocks were pretty nasty!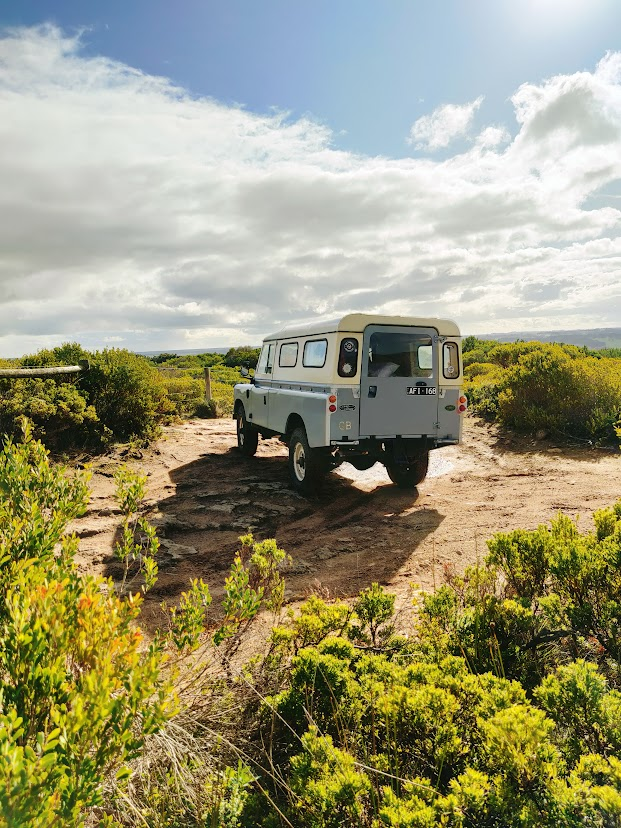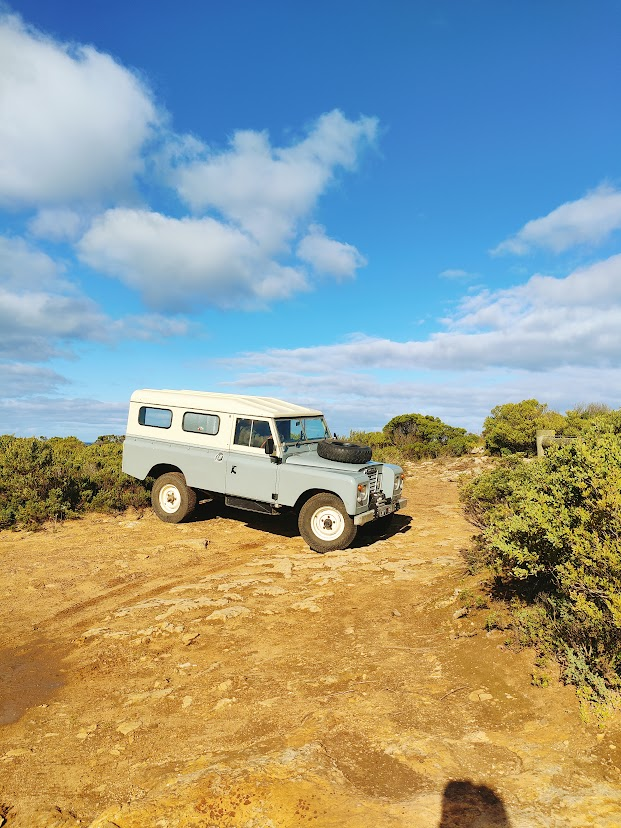 The track follows the cliff alongside a farm fence, where cows graze and the waft of manure drifts across. The rocks and windswept landscape reminded me a little of Cornwall, UK. We spotted some decaying glow in the dark mushrooms, a weed oddly named apple of sodom, and beautiful lichens adorning the fence posts. Even in sparseness can be detailed beauty.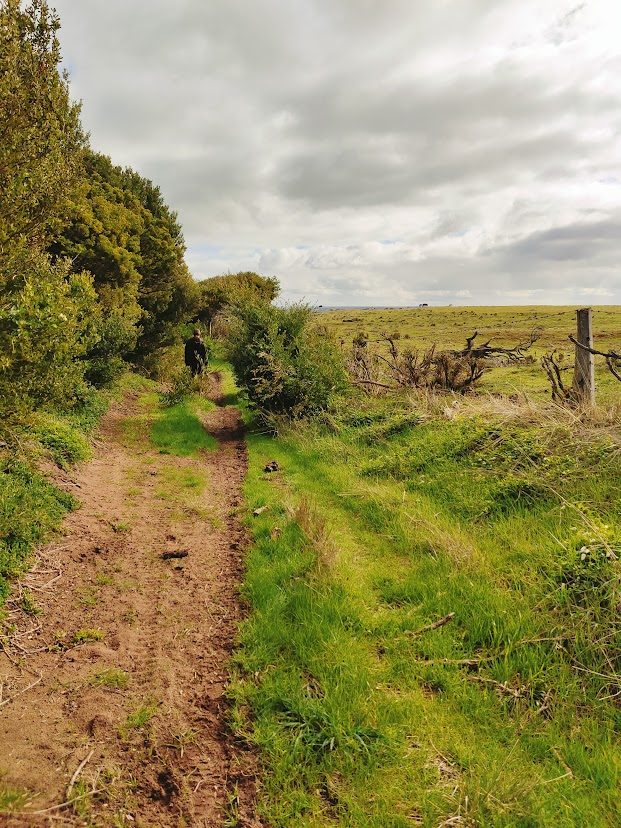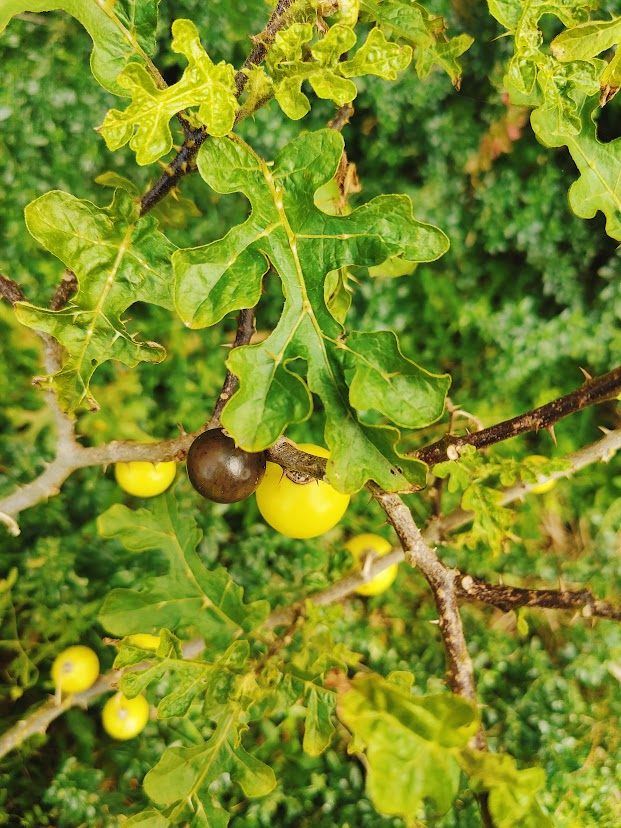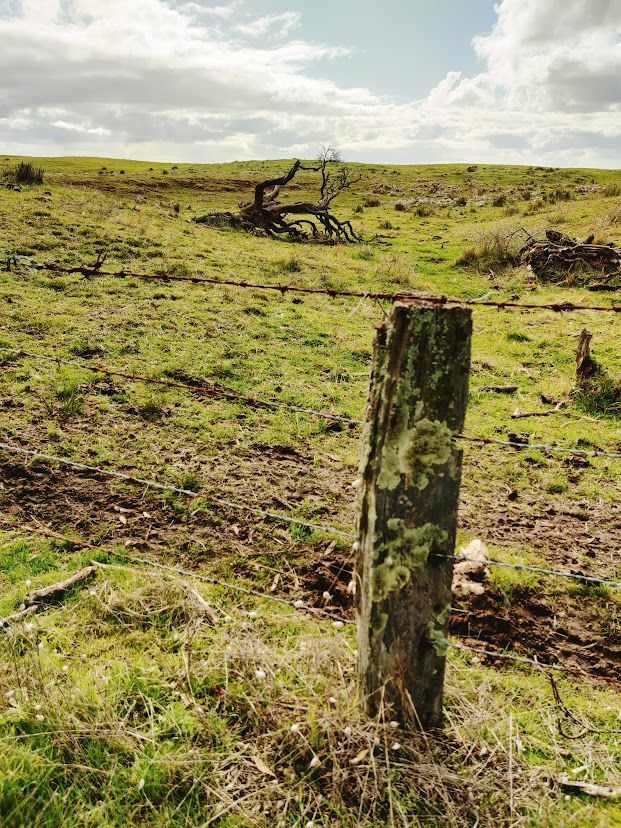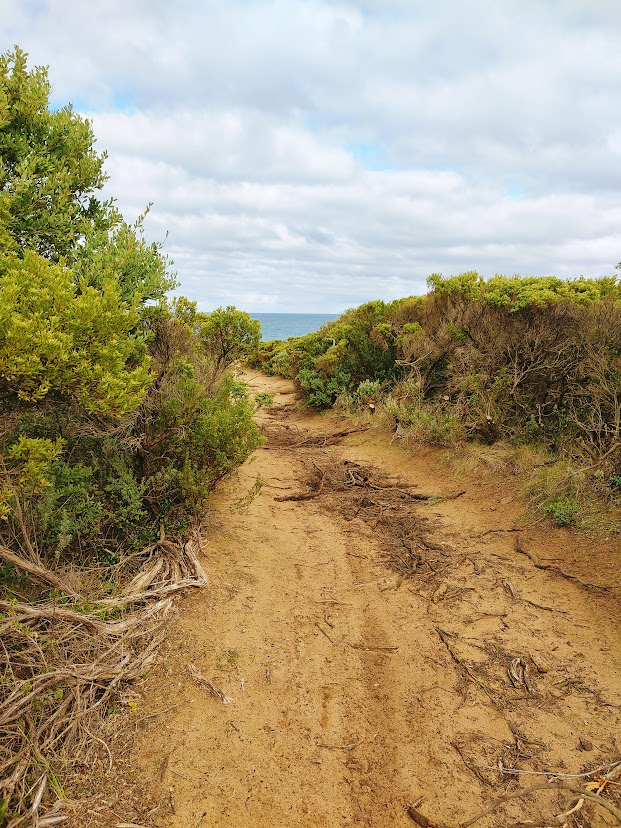 Eventually - and here's where google maps helps, lest you walk to far - the track leads down to the cliffs, where caution is advised.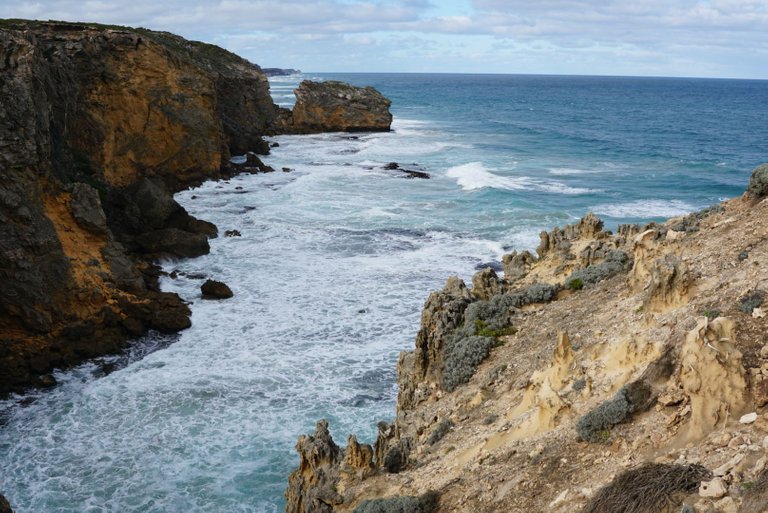 Here you don't have the signs and the fences that warn tourists of how dangerous it can be, which made me enjoy it all the more. There was a cave and a limestone stack, and huge waves thundered onto the reef and swirled around the cliffs. Truly spectacular and wild, and all the better for doing it on a cooler day when there was no one around at all. Still, to get here was a bit of a mission which would turn off your every day tourist.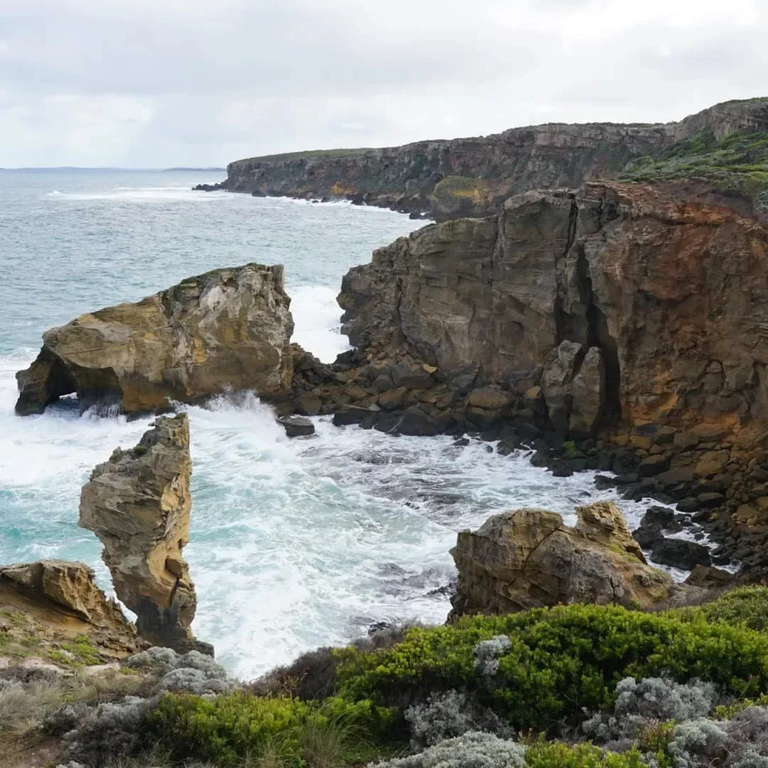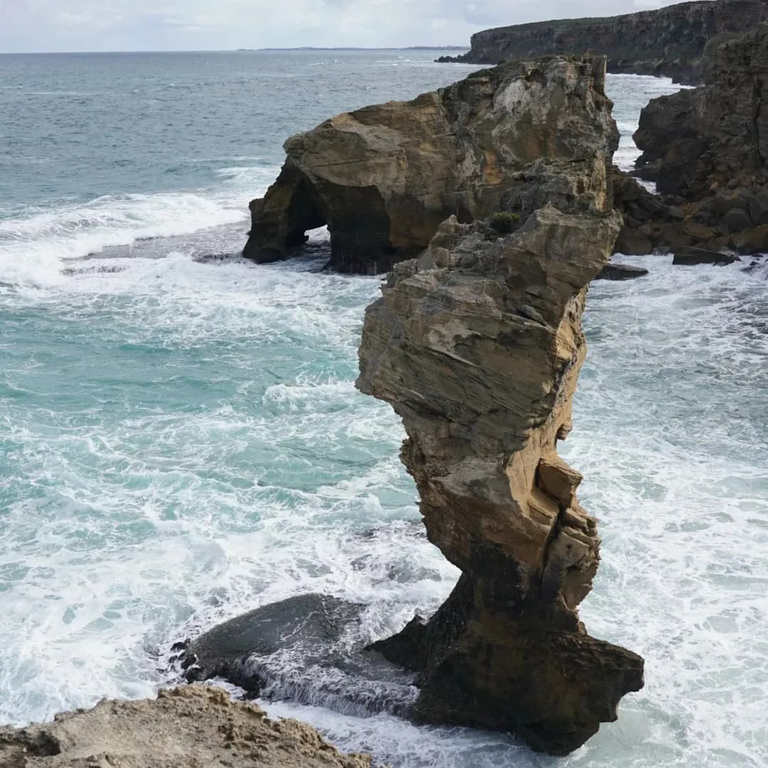 The rock is incredibly photogenic, but the light and time of day didn't lend itself to better photos. Likely it was my snapping skills as well - I wasn't here for perfect pictures.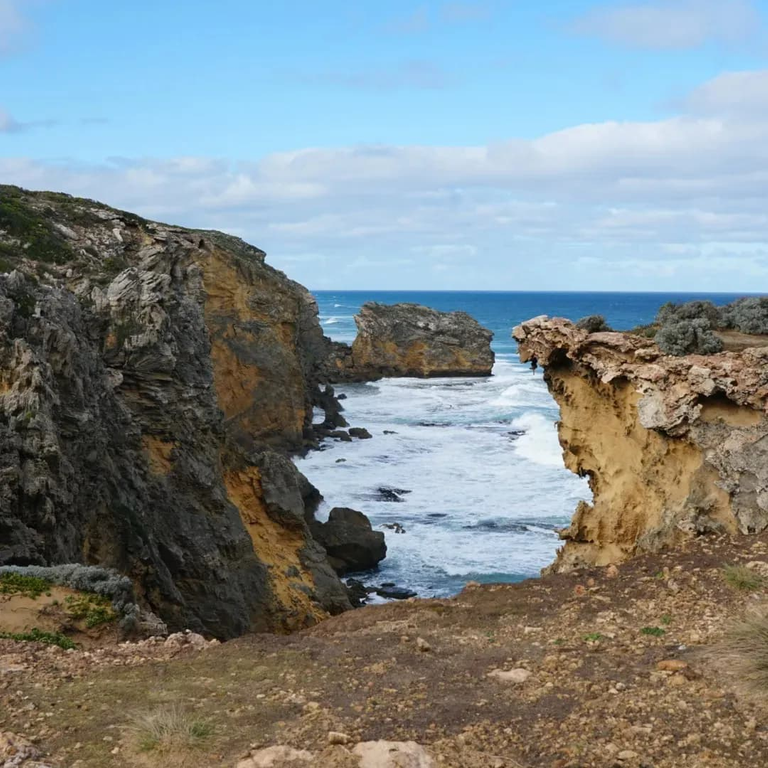 After our walk we headed back to Bay of Islands where we knew there would be a good view of the coast for coffee and lunch. Of course it was a lot busier here with cars coming in and out of the car park to see the beauty of this section of coast, including a lot of international tourists that kept stopping to admire our old car and the fact we were cooking in the back of it.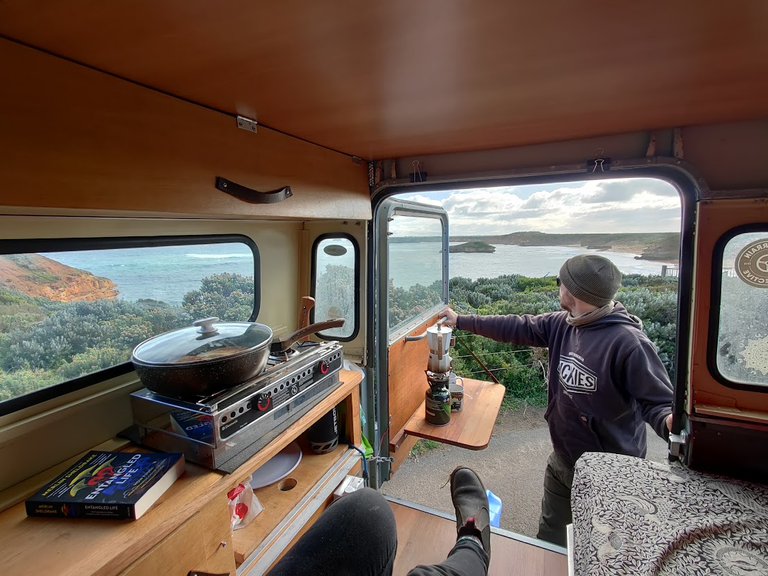 I love our wild Victorian coast so much - it's so full of hidden gems. For the record, if you weren't sure what I was talking about, here are the 12 Apostles where people flock to admire the beautiful, huge rock stacks - there were once twelve, but many have crumbled into the sea. You can get a helicopter flight over them too, and there's a visitor centre there. It's been nicer to visit since COVID knocked the tourist industry to it's knees, but still, we usually steer clear unless we're taking overseas guests there.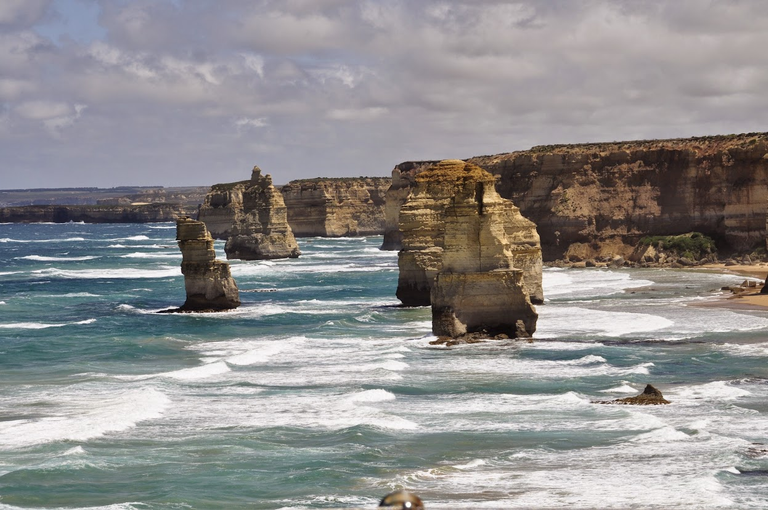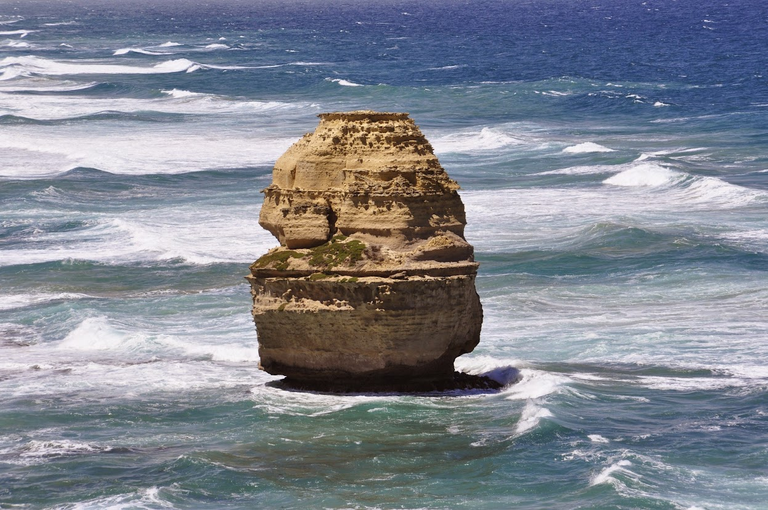 Every time I go there, however, I'm reminded of the majesty of nature. You just can't get an idea of the scale of it in a photo - but if a person was down on that beach, they'd be tiny, like an ant. They really are majestically huge. If you are lucky, you might see a seal or a whale too.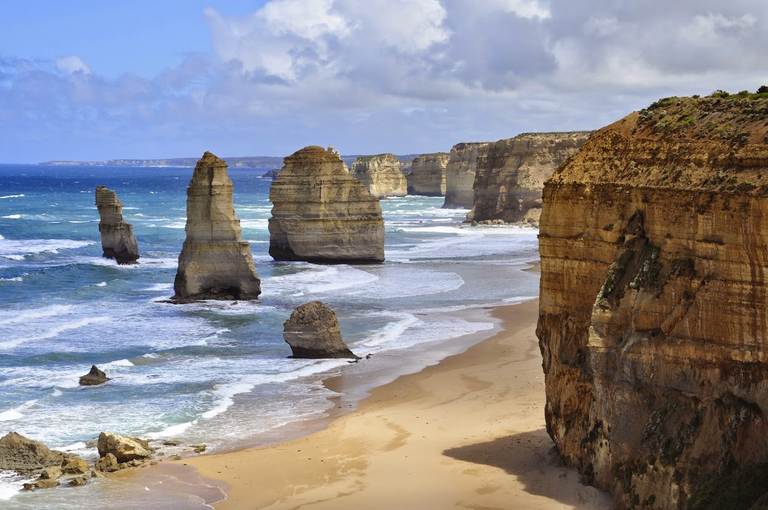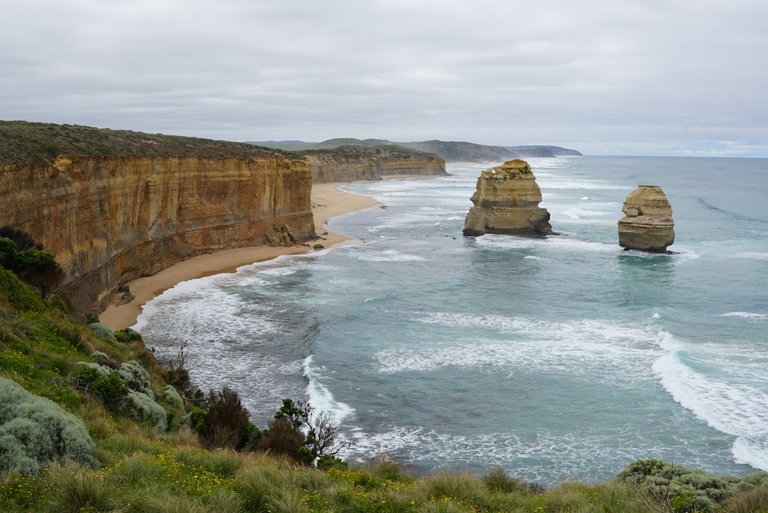 Have you explored this coastline?
What's your favourite 'secret' beach? Pop a photo in the comments below for me to admire!
With Love,

Are you on HIVE yet? Earn for writing! Referral link for FREE account here




---
---