Chinata spring that falls from the sky
Introduction
Today we are going on an adventure to a place where you will see that a spring falls from the sky, it is the Chinata waterfall.
Content:
I started my adventure from the Chachapoyas terminal towards the Pedro Ruiz district, then from there I took a motorcycle taxi to the town of San Carlos, when I arrived it began to rain hard which was a blessing, I just took refuge in a house and the lady had prepared coffee and juanes which was perfect and quality attention.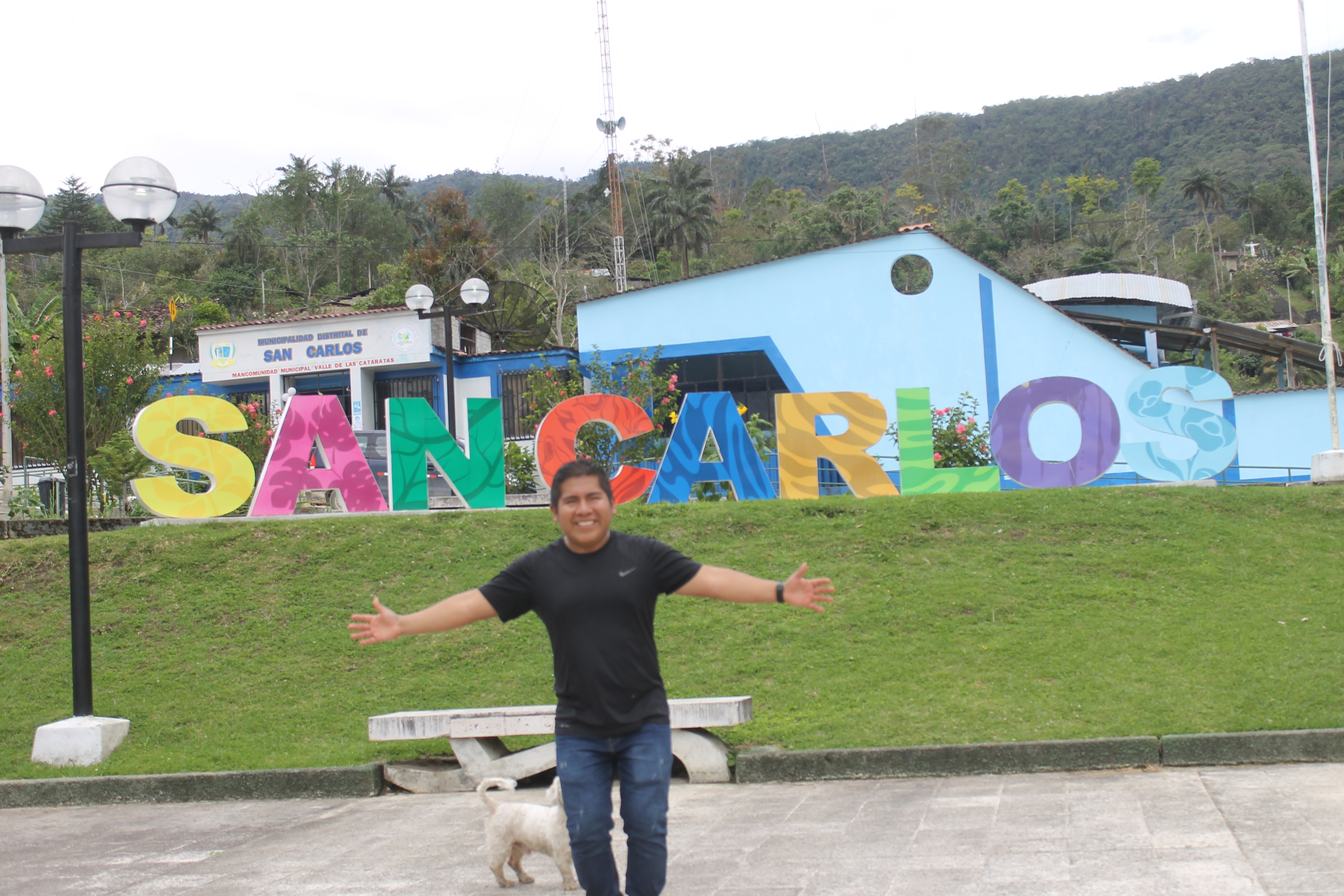 From there in the town of San Carlos there was a sporting event take advantage of seeing the game, then the rain passed so I decided to leave at 3 in the afternoon as I had a tent I could go at a quiet pace and where night falls set up the tent.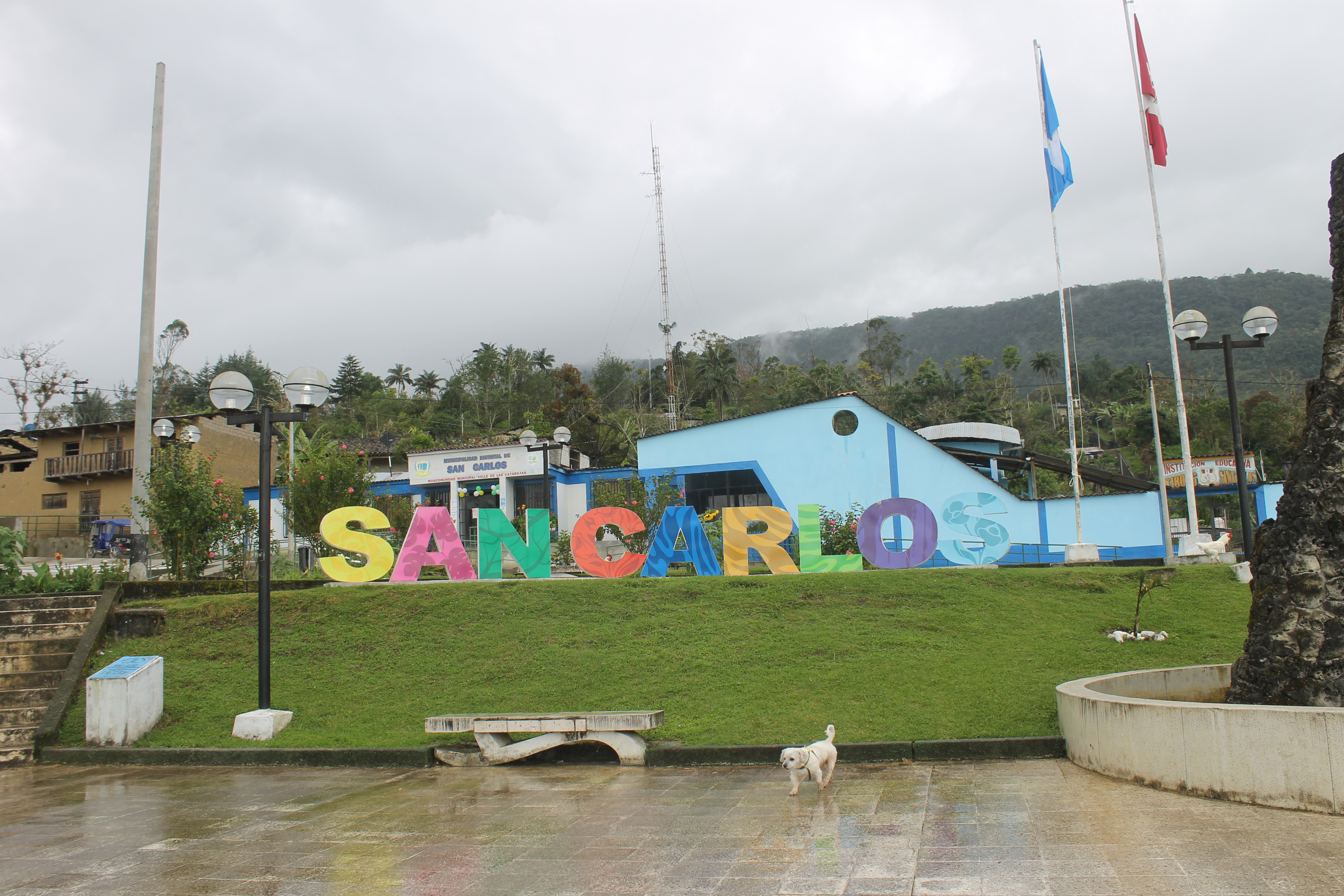 As I walked on my way I began to enjoy the chinata forests and it rained again so I decided to take a rain bath which was extraordinary to see the flowers to the birds and animals of the area.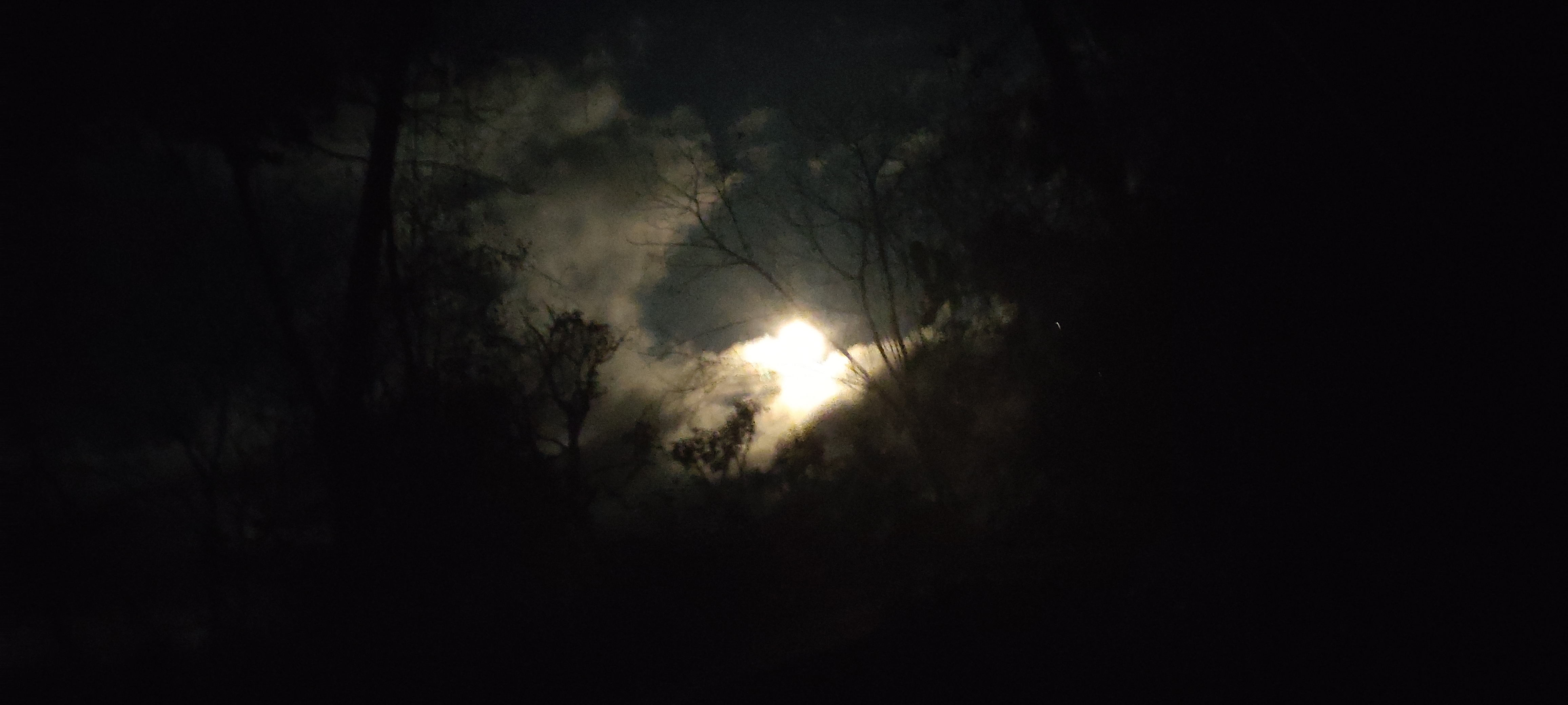 but then it started to rain harder and I just found a calamine shelter until the rain passes, once I managed to go down, I continued my walk where my shoes began to get into puddles of water but I no longer care because the adventure is more exciting, from afar I could see the Chinata waterfall and just a person who lived in the area I met and asked him what Chinata means, He replied that it means spring that falls from the sky and I still had two hours of walking.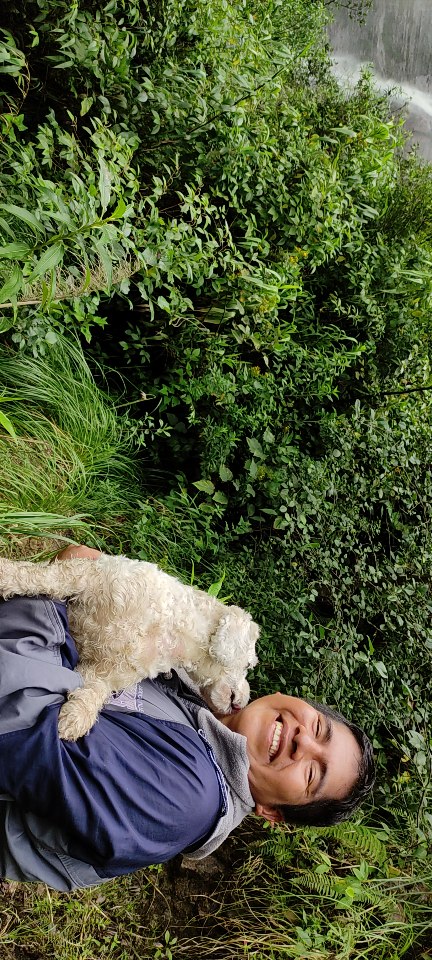 Continue walking and it was already 6 in the afternoon so I decided to set up my tent in perfect clothes to protect myself, I was able to arrive with my companion the lion Beethoven, once armed we took refuge and slept with a spectacular full moon.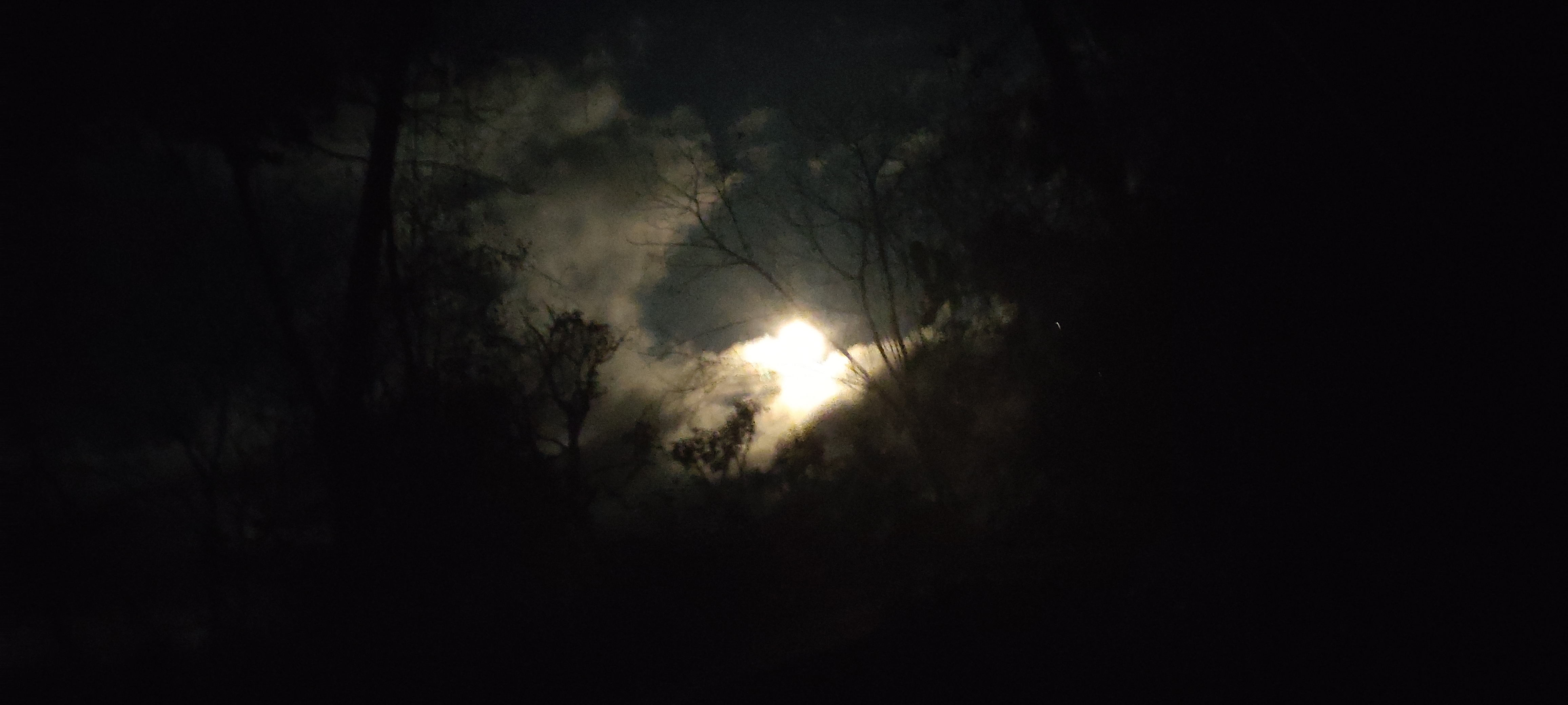 When I woke up I could contemplate the sound of the pure jungle, the sound of the waterfalls. It was a luxurious awakening, then I started walking barefoot and doing my energy routine ritual. Have a breakfast of coconut aguita, then noodle with tuna, then happy heart, disassemble my tent to go to the Chiara waterfall and touch its water and drink from it.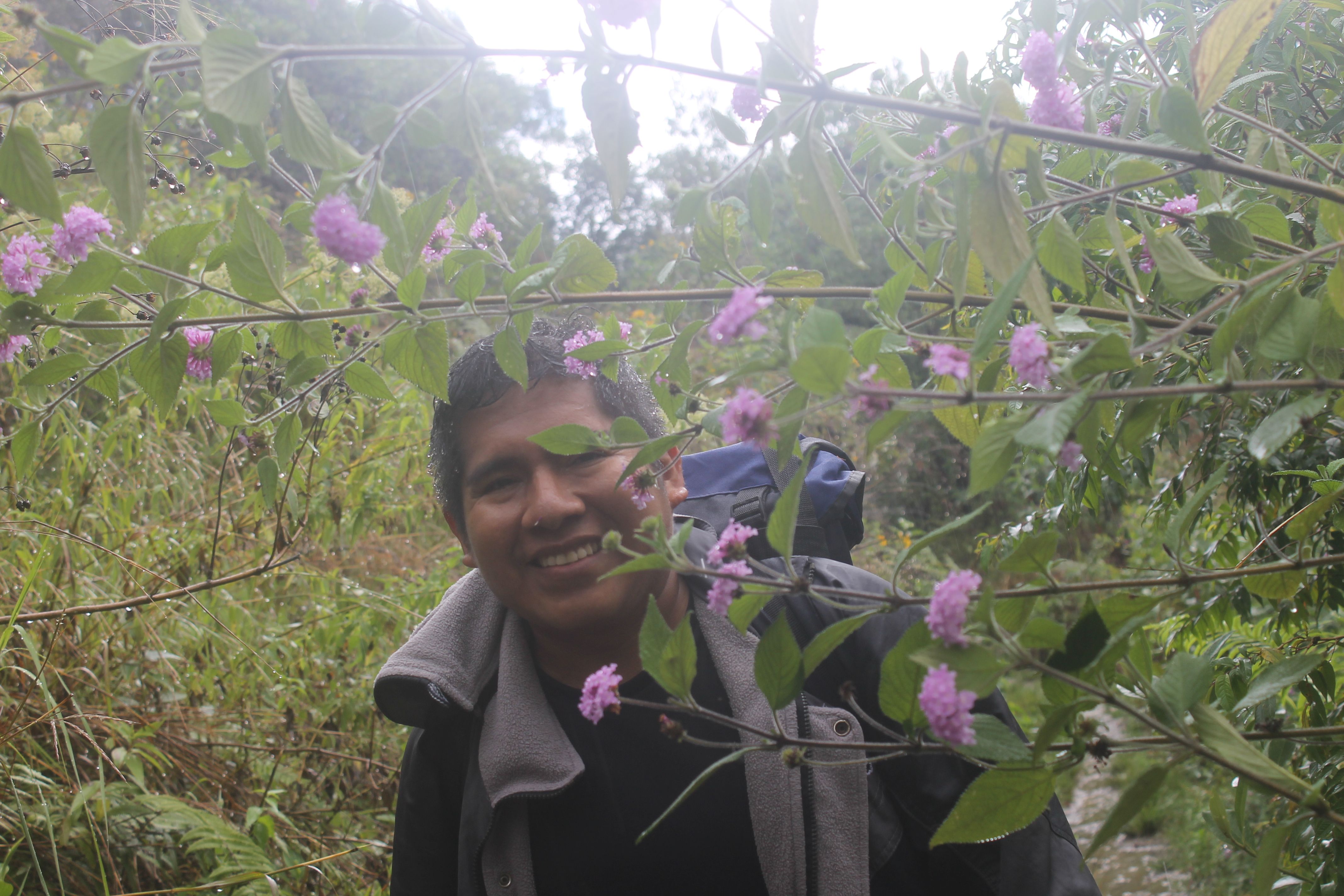 I was missing little but there was no clear path so I am diverted by a road that was not the direction of Chinata, just a settler was there where he is working on his farm, so I asked him to be guided, he decided to guide me and we continued walking to approach Chinata, once close I was impressed by the power of Chinata so he began to take the best photos and videos, It captures the excitement of being able to reach Chinata era of total happiness.
Objective fulfilled when arriving at the great waterfall chinata, then take its holy water of chinata, began my return to the town of San Carlos which I did about two hours of walking when I reached the square rest a little and take a motorcycle taxi back to Chachapoyas, which San Carlos is a town full of abundance that grows in the forest, I will be back very soon.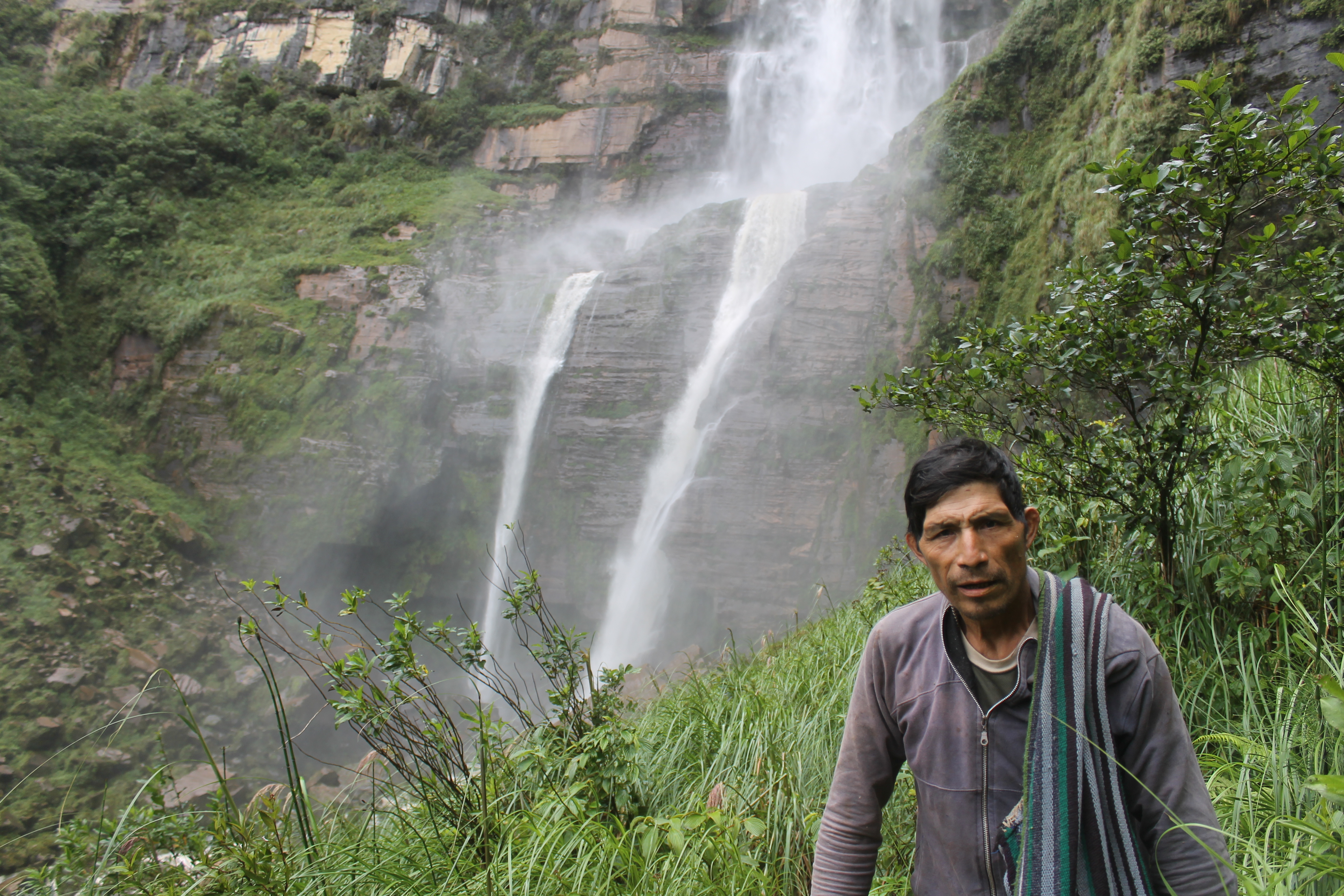 Investment: S/.94.00
Mobility S/50.00
Food S/44.50
Conclusion
Living experience with nature is a unique experience that one can connect with the animals of the field, the people who live in the countryside, their struggle, their customs. Without a doubt it is our natural essence to always return.
Thank you, thank you, thank you God for allowing me to feel, to learn your magnificent creation.
---
---

---
Spanish
Introducción
Hoy nos vamos de aventura rumbo a un lugar donde verás que del cielo cae un manantial, es la catarata chinata.
Contenido:
Inicie mi aventura desde el terminal de chachapoyas rumbo al distrito pedro ruiz, luego desde ahí tome una mototaxi al pueblo de san carlos, cuando llegue comenzó a llover fuerte lo cual fue una bendición, justo me refugie en una casa y la señora había preparado café y juanes lo cual fue perfecto y una atención de calidad.
de ahí en pueblo de san carlos había un evento deportivo aproveche ver el juego, luego pasó la lluvia asi que decidi salir a las 3 de la tarde como llevaba carpa podía ir a un ritmo tranquilo y donde me cae la noche armar la carpa.
Al caminar a mi paso comencé a disfrutar de los bosques de chinata y volvió a llover asi que decidi darme una baño de lluvia lo cual fue extraordinario ver a las flores a los pájaros y los animales de la zona.
pero luego comenzó a llover más fuerte y justo encontré un refugio de calaminas hasta que pase la lluvia, una vez que logró bajar, continué mi caminata donde mis zapatillas se comenzaron a meter en charco de agua pero ya no me importo porque la aventura es mas emocionante, desde lejos podía ver a la catarata chinata y justo una persona que vivía en la zona me encontré y le pregunte que significa chinata , me contestó que significa manantial que cae del cielo y todavía me faltaba dos horas de caminata.
Continue me caminata y ya era las 6 de la tarde así que decide armar mi carpa en un ropa perfecta para protegerme, pude llegar con mi acompañante el león beethoven, una vez armada nos refugiamos y dormimos con una luna llena espectacular.
Al despertar pude contemplar el sonido de la selva pura, el sonido de las cascadas. Fue un despertar de lujo, luego comencé andar descalzo y hacer mi ritual de rutina energética. tome un desayuno de aguita de coco, luego tallarín con atún, luego de corazon feliz, desarme mi carpa para ir rumbo a la catarata chiara y tocar su agua y beber de ella.
ya me faltaba poco pero ya no había un camino claro así me está desviando por una camino que no era la dirección de chinata, justo un poblador estaba por ahi donde esta trabajando en su chacra, así que le pedí que se guia, decidió guiarme y seguimos caminando para acercarnos a chinata, una vez cerca me impresionó el poderío de chinata por lo que comenzó a tomarme la mejores fotos y vídeos, captura la emoción de poder llegar a chinata era de felicidad total.
Objetivo cumplido al llegar a la gran catarata chinata, luego tome su agua bendita de chinata, comenzó mi regreso al pueblo de san carlos lo cual lo hice unas dos horas de caminata al llegar a la plaza descanse un poco y tome una mototaxi rumbo de regreso a chachapoyas, lo cual san carlos es un pueblo lleno de abundancia que crece en el bosque, regresare muy pronto.
Inversión: S/.94.00
Movilidad S/50.00
Alimentos S/44.50
Conclusión
Vivir experiencia con la naturaleza es una experiencia única que uno puede conectar con los animales del campo, las personas que viven en el campo, su lucha, sus costumbres. sin lugar a dudas es nuestra esencia natural el volver siempre.
Gracias, gracias, gracias Dios por permitirme sentir, aprender tu magnífica creación.
---

---
---