Important! Kids Zone!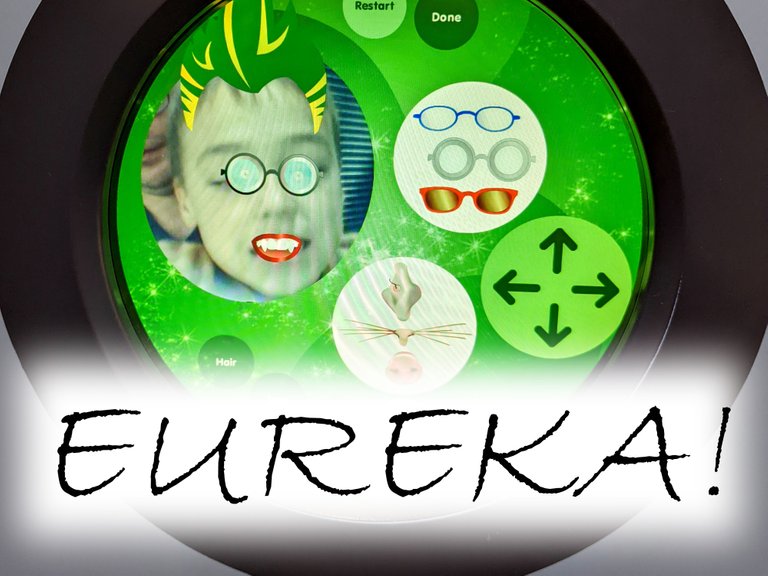 Six months ago, I attended a great Hive UK meetup in Halifax. I knew I would be preoccupied but going that far meant I could drag my two boys with me so they could do something too. That something was visiting Eureka! The National Children's Museum.
---
The post format would follow a dialogue between a mother and a son viewing images and videos from the visit plus some e x t r a stuff.
---
"You went into the museum. How did you like it? What did you think of it?"
"Like the best play e v e r ! If it would be in each playground, so many kids would go crazy."
"And was it good for your age?"
"Yeah, it is good for any age, that is, a kid's age."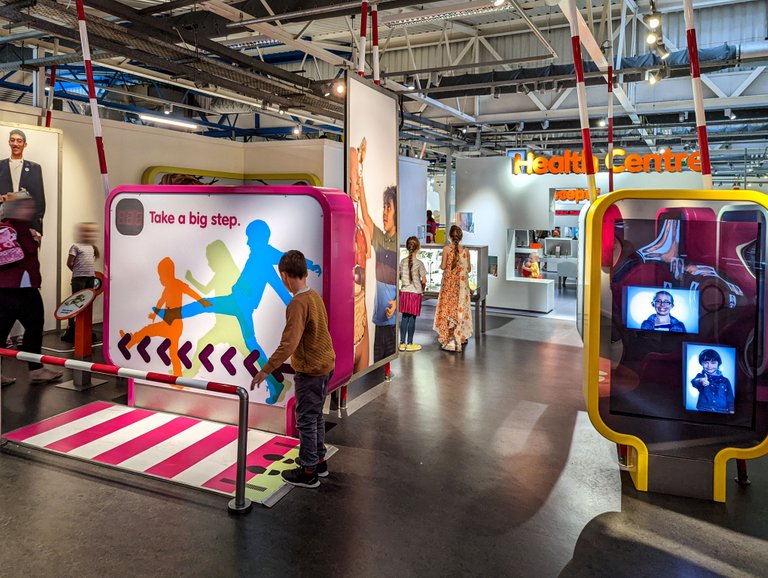 "What is this area? Did you take a step?"
"It is called "All about me". I got to the last bar."
I am a bit surprised, but my boy convinces me that he really has a very big step - that is sideways! 🙄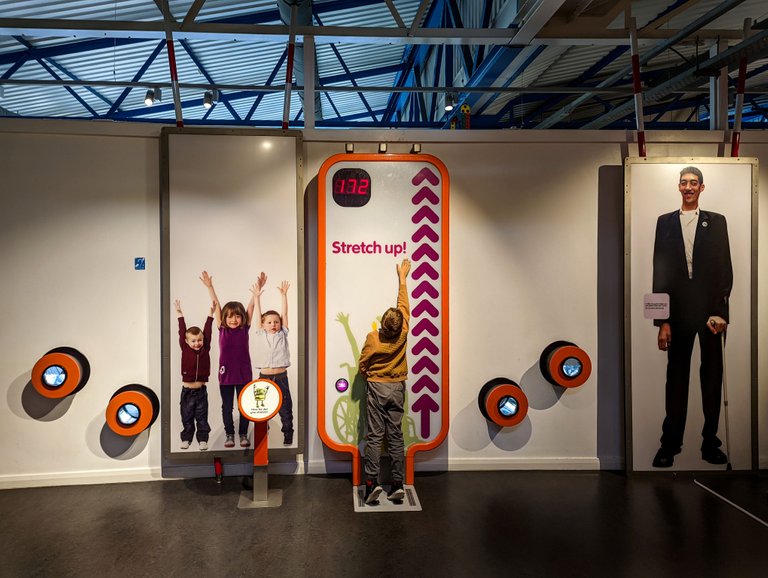 "And look at this! You have stretched up quite goodly!"
I mean, kids love this stuff. Especially learning about their development. And seeing they have shared a full-size image of the tallest person, it is brilliant at comparing and identifying the cons of having such a height.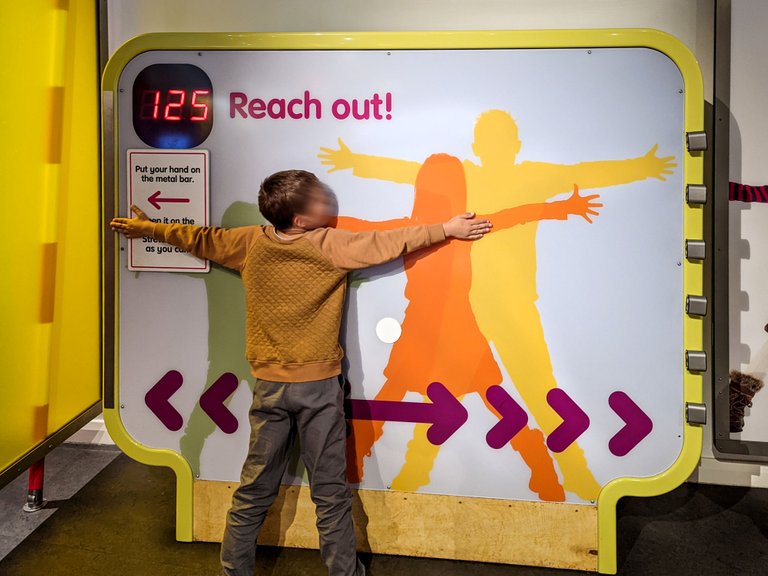 "Did you enjoy this area?"
"Mmmmm..."
"Which area was your favourite?"
"OK. Three, two, one... THE GALLERY!"
"The gallery? What was in the gallery?"
"Well, it was a magical gallery. It was like a dark, dark room. And.. um, first of all, there was a projector that projected worms onto the floor, and whenever they sensed movement, they were also moving and making sounds. And then there were running flamingoes. They were really funny. And there was a screen to shoot them by stamping on the floor. Pretty fun game!"
Next, we looked at the images showing what you would look like in old age.
"Did you like looking at your older self?"
"Yeah, it was weird."
Myself? I'm not particularly eager to look at those. How could they possibly know what I would look like in 40 years?! I could take good care of my skin and stay forever young!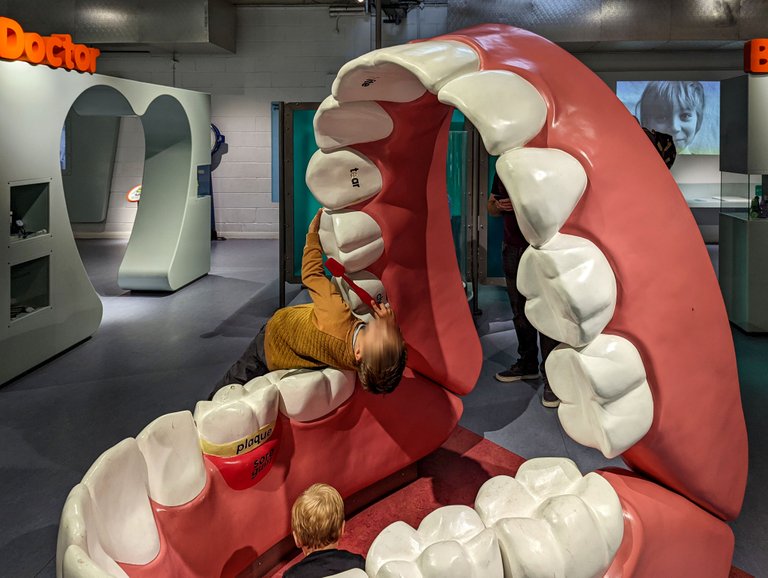 "Oh! I was really excited for you to go and explore this part of the museum because I was hoping you would understand that you need to brush your teeth well."
"Well, it showed me nothing!"
G r r r r r !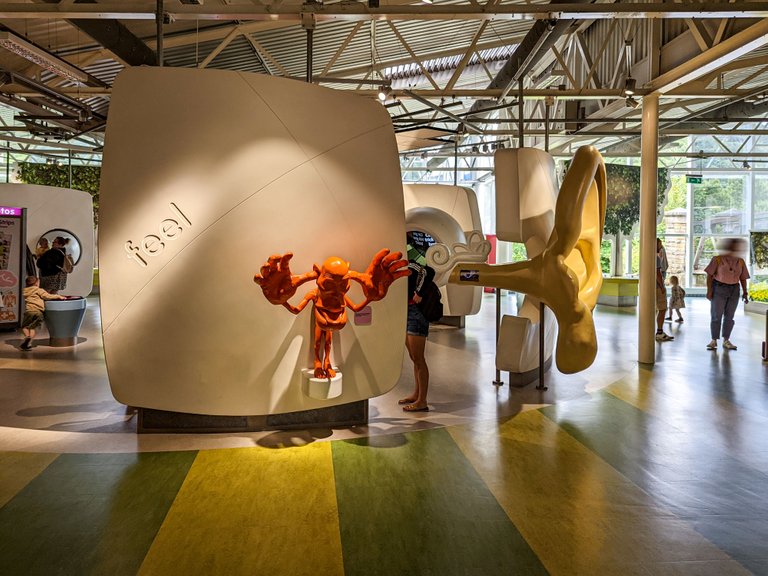 "What's this? Did you do anything here?"
"No, but behind it you could do the metal test (wire loop game)."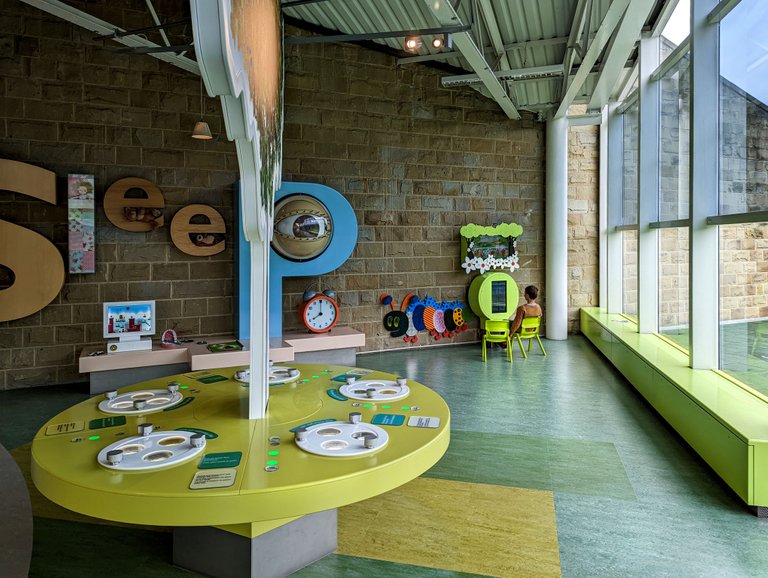 "What is this area called?"
"I think it was the "All about me" area. Yeah, you had to colour flowers like the above."
Also, at the front, you could discover food choices. I was a bit upset to learn what's considered healthy. "Eating well" includes breakfast cereal, wholegrain bread and potatoes. Ermm... surely a porridge would be way healthier to start the day instead of cereal...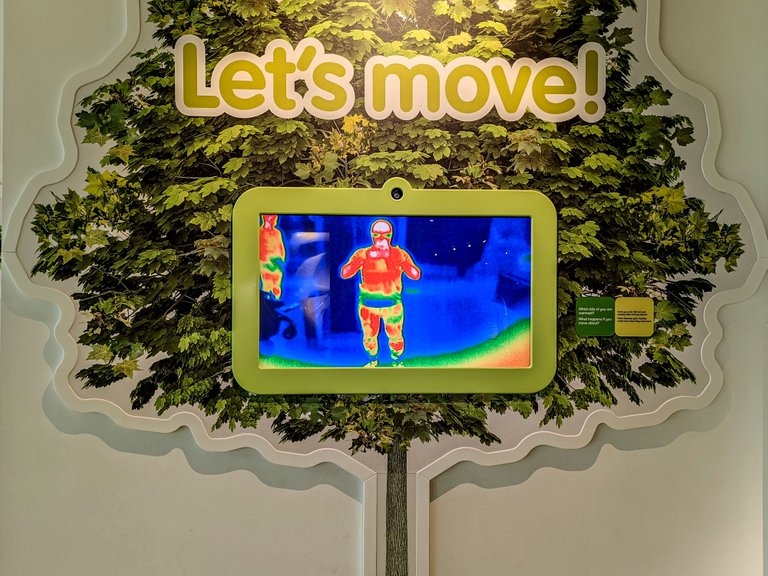 Did you see the brain? It reminds me of Zoldberg from "Futurama". We are all Zoldbergs, judging by the heat map scan. 😁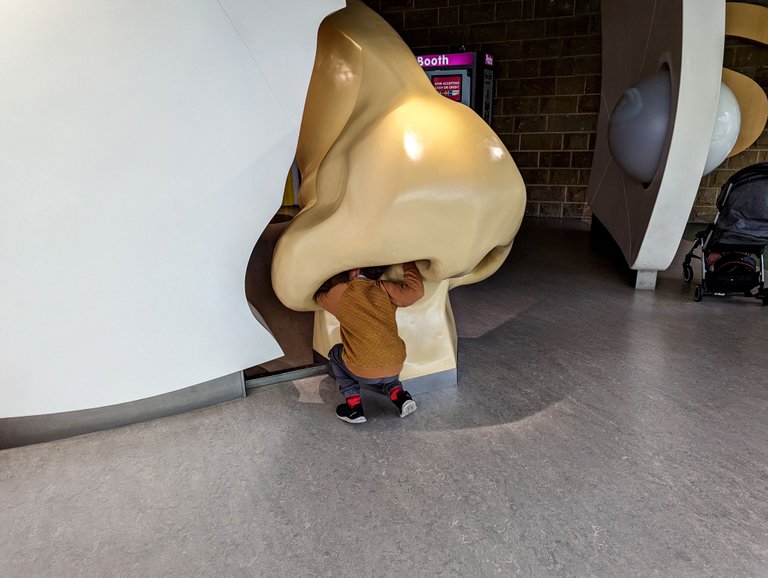 "That's the boogers part, right? What did you say was inside?"
"So, the left side is pollen, and the right side is mucus."
"You went all the way into the mucus?!"
"Yeah!"
"Did it smell?"
"No, but gross! It looked awful."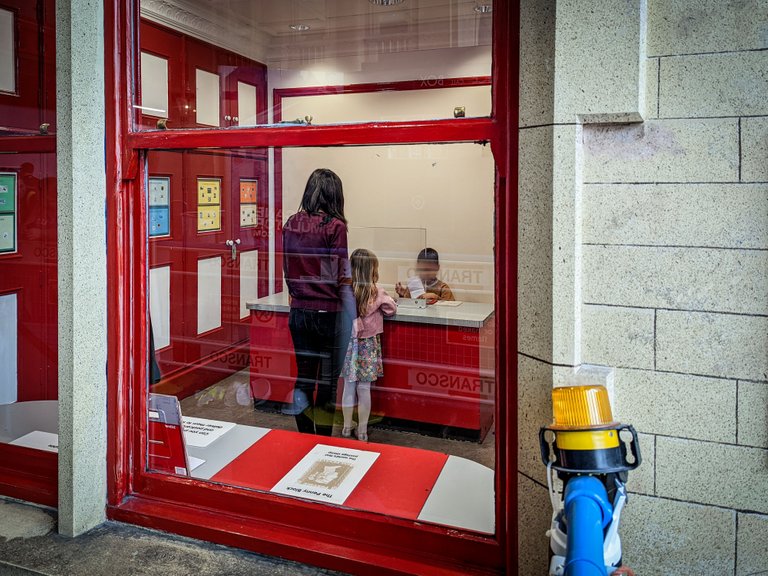 "What was your job at the Post Office?"
"I was a postman. I sat around. Someone asked me what the letter was and I said I don't know. But then after, when it was nearly closing, I saw a price board on the other side of the counter.
No one else wanted to be a postman."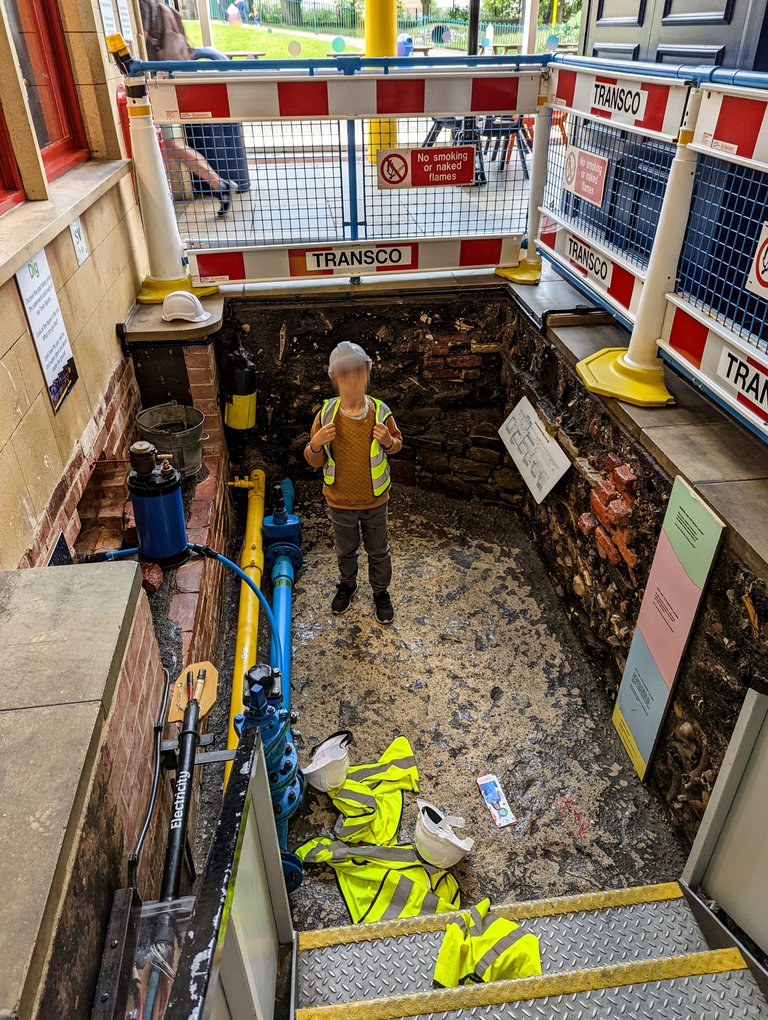 "Oh, what's this?"
"Working underground... but nothing worked. There was no action. It was only to look at."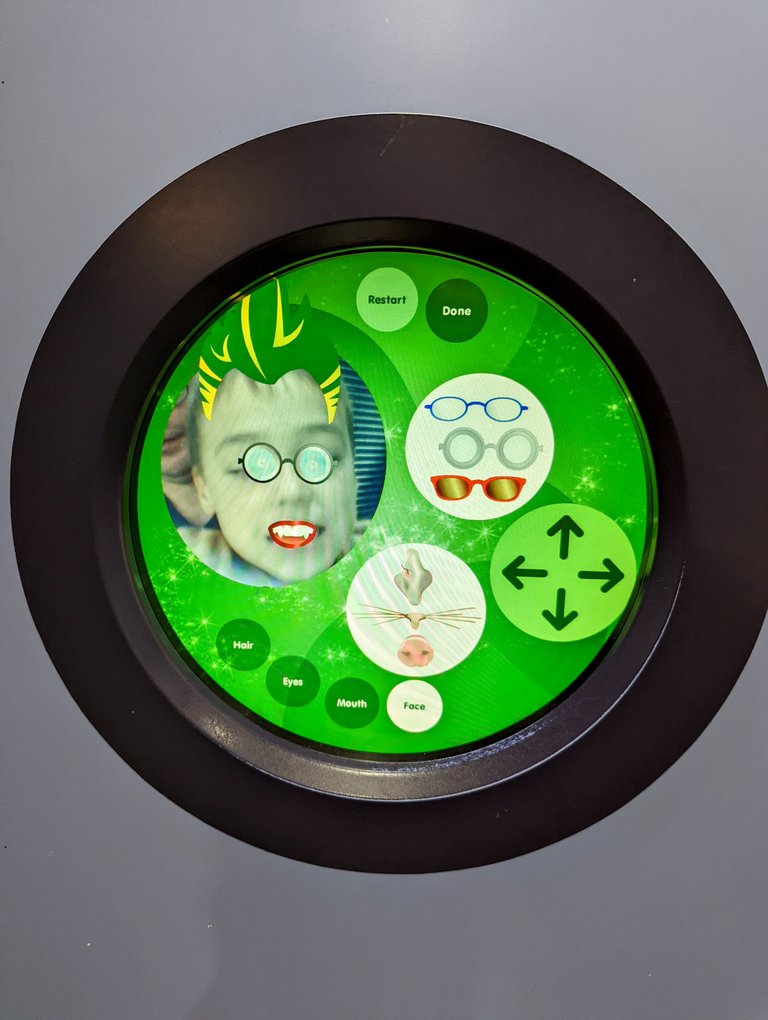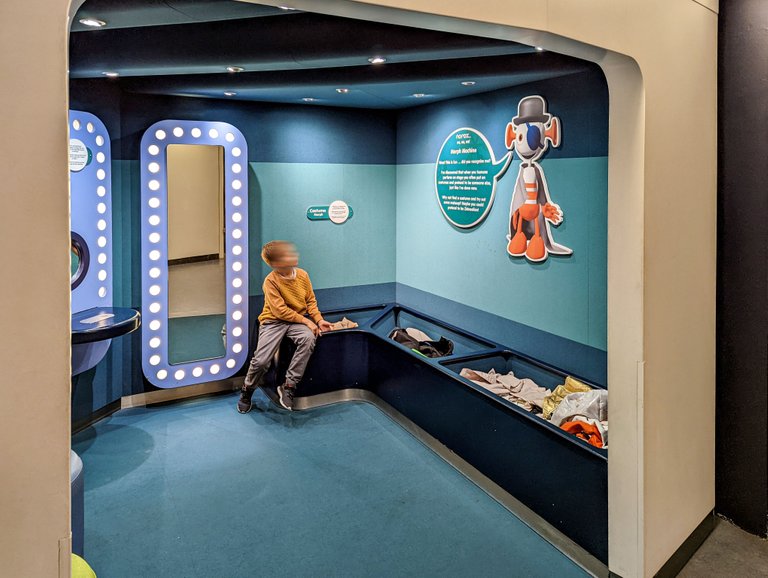 "Was this a make-up area?"
"Aha."
We looked through some videos of going to the bank. The Halifax ATM was at the museum. So I've asked my son if he has learned anything about Halifax bank.
He wasn't particularly enthusiastic about it. But then he said there was a vault where you had to figure out riddles to get the code and get out. Some questions were too difficult. One of the questions was to guess how long the bank of England was. (???)
The role-playing area also had an M&S shop. This one was a success. I think it is simple enough for any kid to understand and play.
In the end, he told me he would gladly go to Eureka! again.
---
.
When I left the meetup, I knew I wanted to see the Piece Hall. On the way there, I immensely enjoyed the architectural ensemble of the town. It appeared clean and fresh. The town gave me a Scottish vibe, to be honest.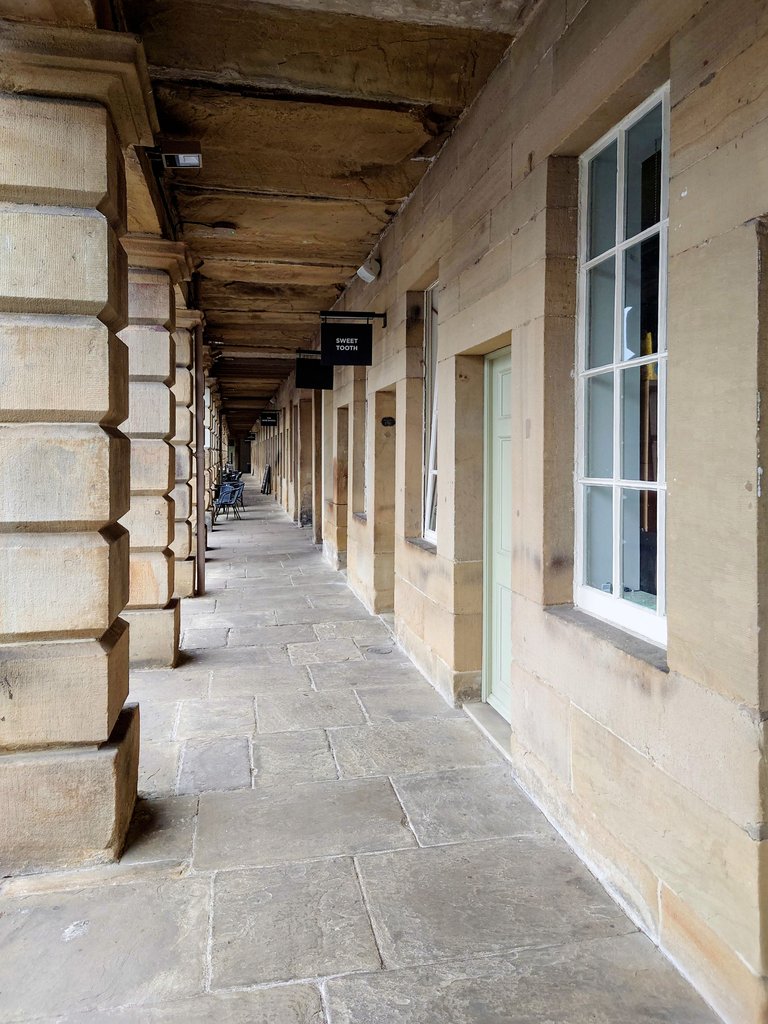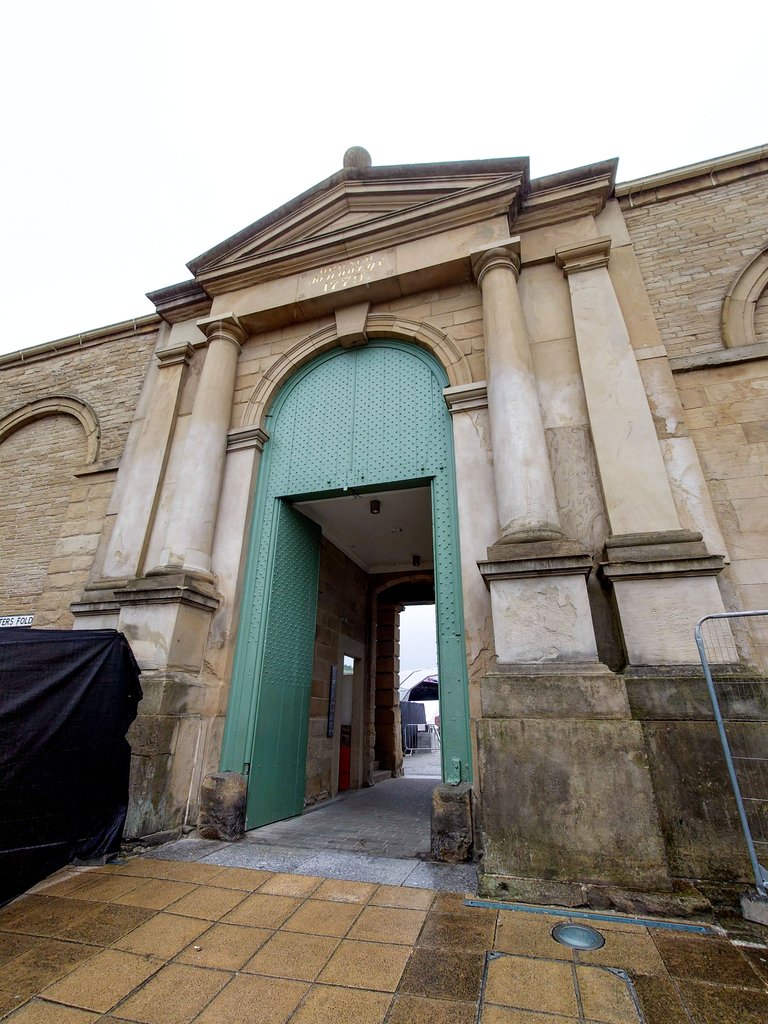 And then there was the pièce de résistance - the Piece Hall. It dates back to the 18th century.
What is so interesting about it is that it is built hugging the perimeter of the square. From the outside, it reminds me of castle walls with massive doors. Once inside the square, it blows you away with the Georgian decision of those times, its use of stone and symmetry.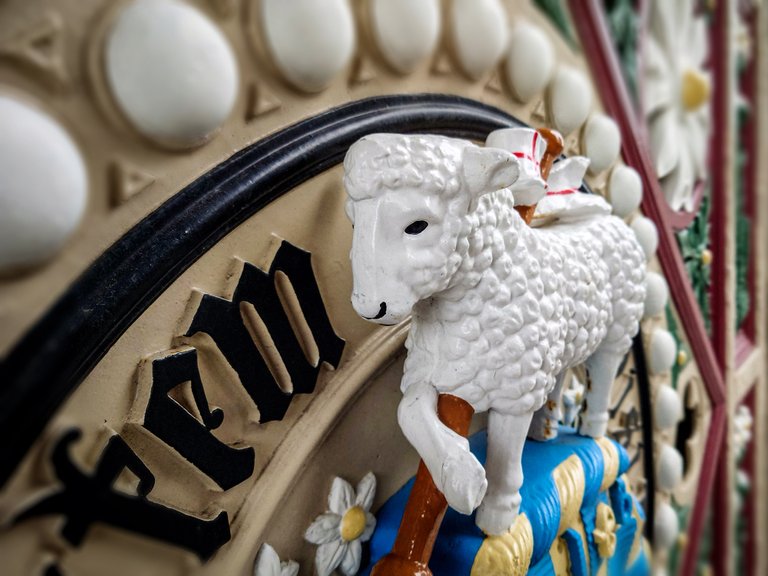 And the details on the doors are stunning!
It is refreshing to see the space still alive and buzzing with people. I see many historic places sitting derelict, which is a great shame.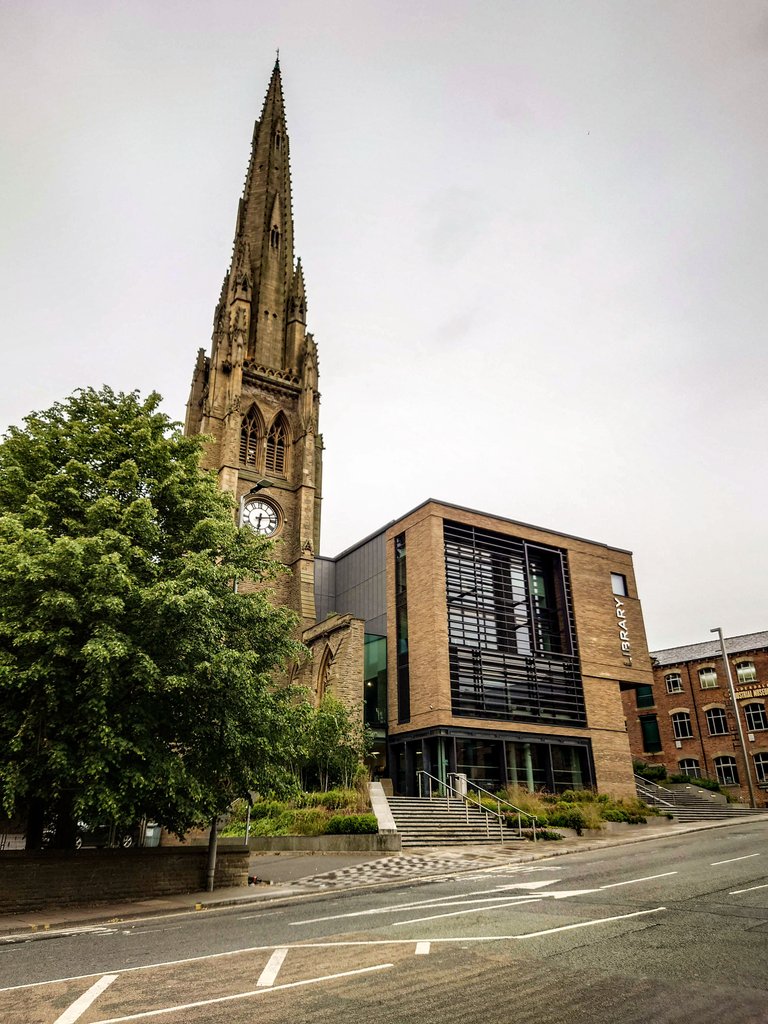 Lastly, I could not leave Halifax without seeing the library building. An example of a modern architectural solution to coherently adjoin to history. The harmony between these two is splendid!
So, certainly, a place to add to the destination list, especially for kids!
---
---
---