Costa Coffee experience in Latvia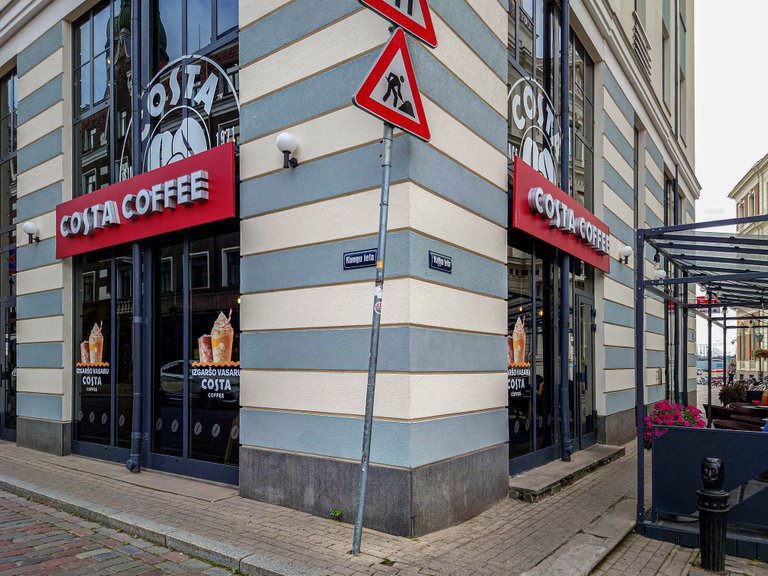 So, in August I was to Riga, Latvia. They don't have coffee places like Costa Coffee on every corner. Instead, they have those horrid coffee machines where you press a button and get an instant coffee. Yuck! But it is a land of instant coffee drinkers after all.
As a coffee consumer myself, seeing Costa makes me want to pop in and get a cuppa (although, I would avoid Costa back in the UK). Shall we explore what Costa got on offer outside of the UK? Shall we?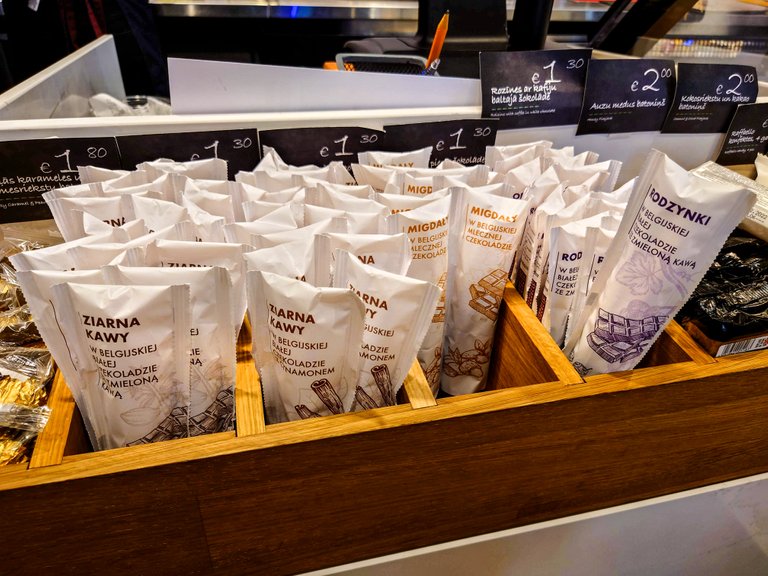 Firstly, you see the same cake display as in the UK (pardon, was not worth the snap). No Latvian desserts, just the same standard you get over here. No problems there.
Then, you see this wooden box of treasures. But wait a second... that's not a Latvian language, that's Polish. Other than random labels in the background, there is no chance of knowing what that is.
Common Costa, you can do better. Pick something local, something Latvian that people understand!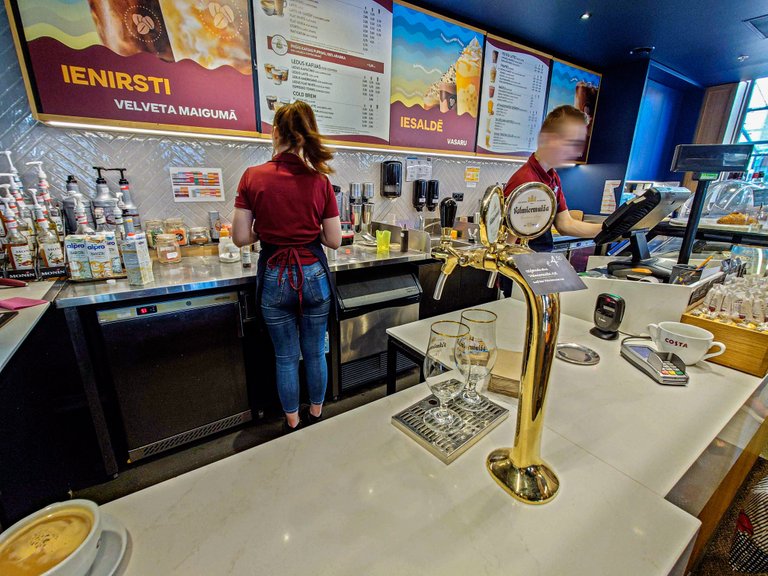 Finally, got to the till ordered my coffee and paid the bill. Moving along, received my coffee (can you spot it in the bottom left corner?). Wait a second... what's that on the counter! Is that a beer tap?!?!?!?!?!?!?! Nooo waaayayayay....
Very unusual...
Moving on!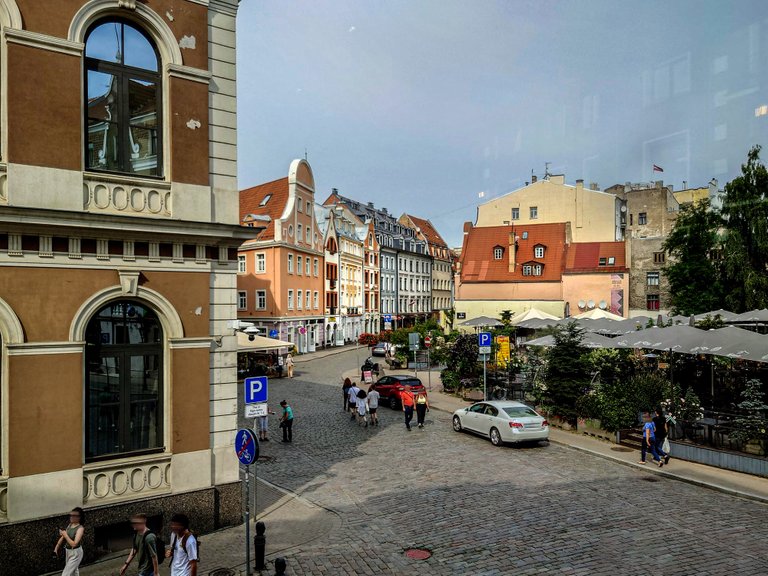 Once I was united with the coffee, I went up the stairs and sat by the window. The view was a delight! And the coffee was really nice too!
So, apart from some "unusual" items in an otherwise usual place, it is alright 👍
P.S. - this particular Costa Coffee shop was in the heart of Riga, near the House of the Black Heads.
---
---