Back to knitting for a change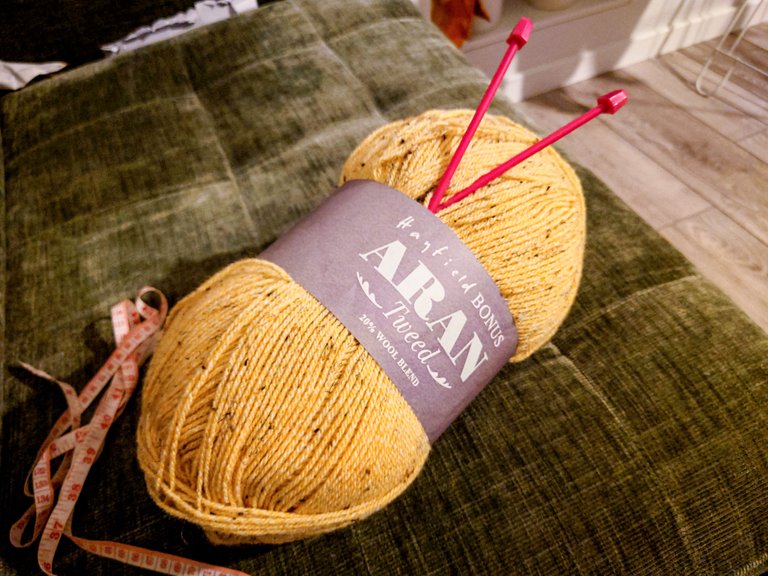 400g yarn, 74% Acrylic, 20% Wool, 6% Viscose. Needles size 5,^0^
Once in the moonlight, I long for knitting, crocheting or sewing. It was time. I felt like knitting a scarf and a hat. I was debating if to knit or crochet. I preferred the latter, but then I found a magazine with a beautiful pattern and my choice was sealed.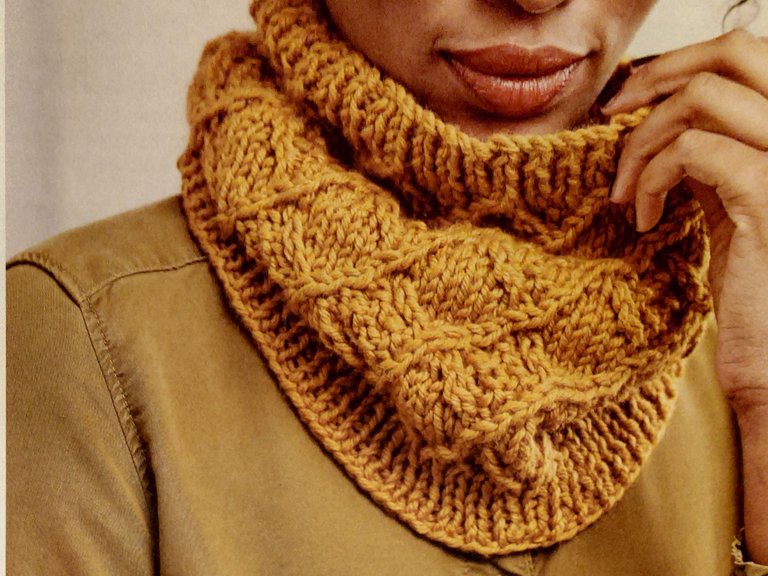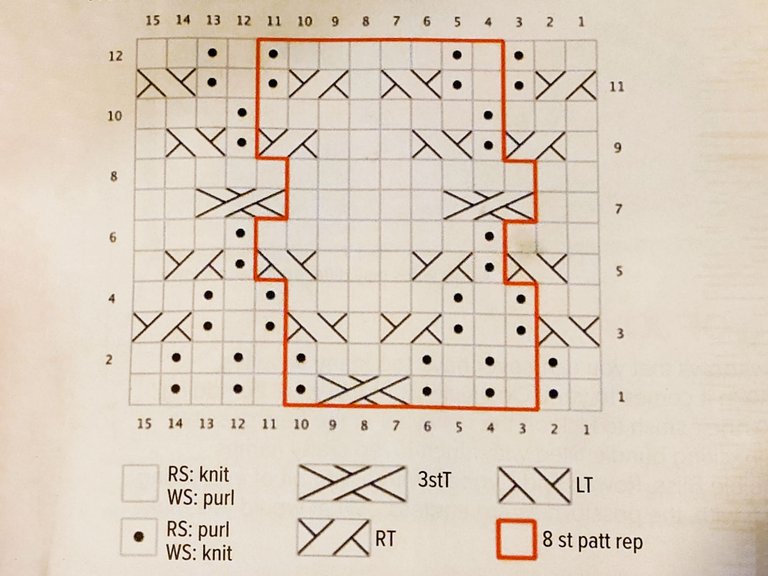 copies from Let's Knit magazine, Issue 179 Jan 2022, pp. 90-91
I had a beautiful yarn from a year ago, in yellow colour. I like a good mix of acrylic, wool and viscose. It feels semi-natural, even if it is 20%. It kinda matched the sample on the model too. And the format is different to the traditional scarfs.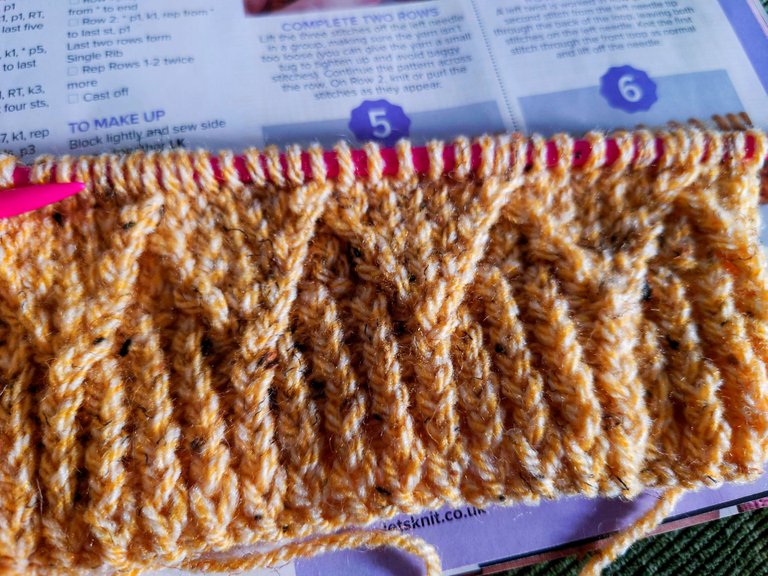 I did cast on multiple times before I got it right. Oops! But then it took off in the right direction. The pattern was simple yet playful. It looked just like the image in the magazine.
The 3stT I worked by rearranging the loops before knitting as usual which I found easier than it was suggested in the magazine. There they applied knitting on the needle without lifting any stitches off. It wasn't easy and left big loops when lifting off the needle.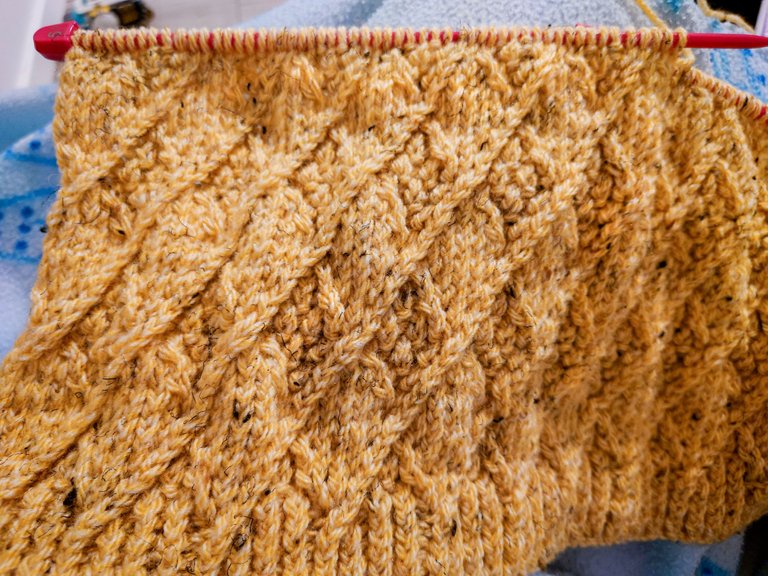 It took a couple of weeks to finish the three repetitions of the pattern. However, it looked more like diagonal rows than a trellis in the end. Still, I enjoy the pattern and won't complain!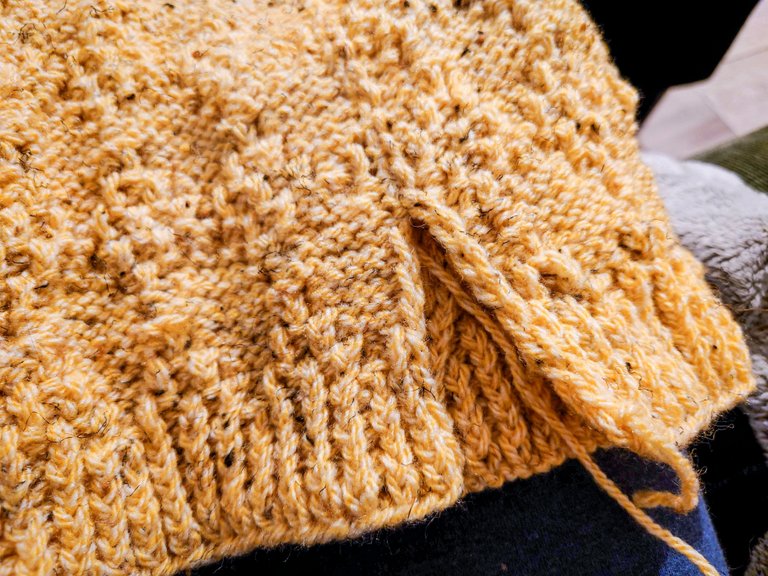 One thing I hate the most about knitting or crocheting is sewing seams together. It always looks so easy when someone else does it.
I think I have done a decent job here. It feels seamless on the touch and eye. A clean finish!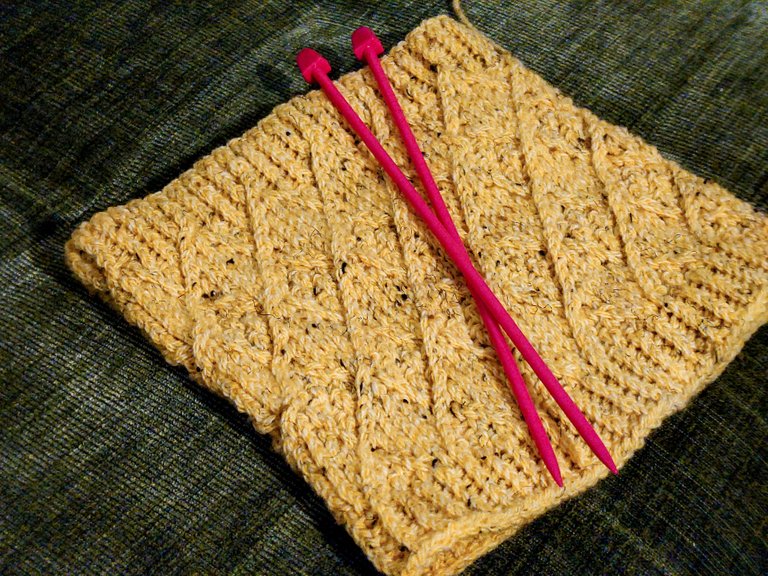 Now there was only one thing left to do - try it on! Otherwise, it was complete. What a pride!
It looks and feels quality, I quite like to hold it knowing I made it myself. There is nothing better than the feeling of accomplishment.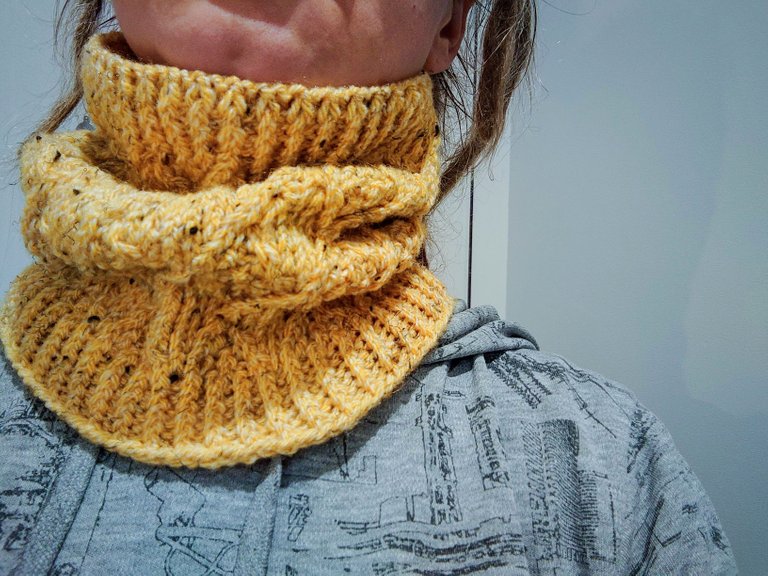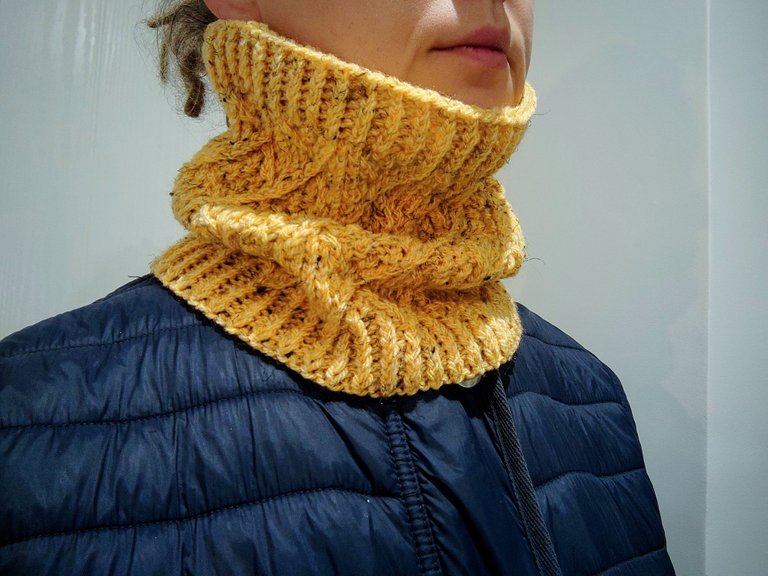 My modelling is not professional, but I could easily appear in the magazine, ha!
Couple of things to note or my critique:
I should have used a different number of needles for the pattern, which would stick more out.
I should have done a tighter casting off. But it works looser too.
With a long neck, I could have benefitted from four pattern repetitions to achieve the same effect.
I needed more stitches as there is more room around the model's neck.
I am leaving it as it is for now. Next stop - a hat! I am gonna use the same pattern, I am hooked!
I think I still have time before it gets colder...
---
---