Beautiful Memories At The Party With Family And Community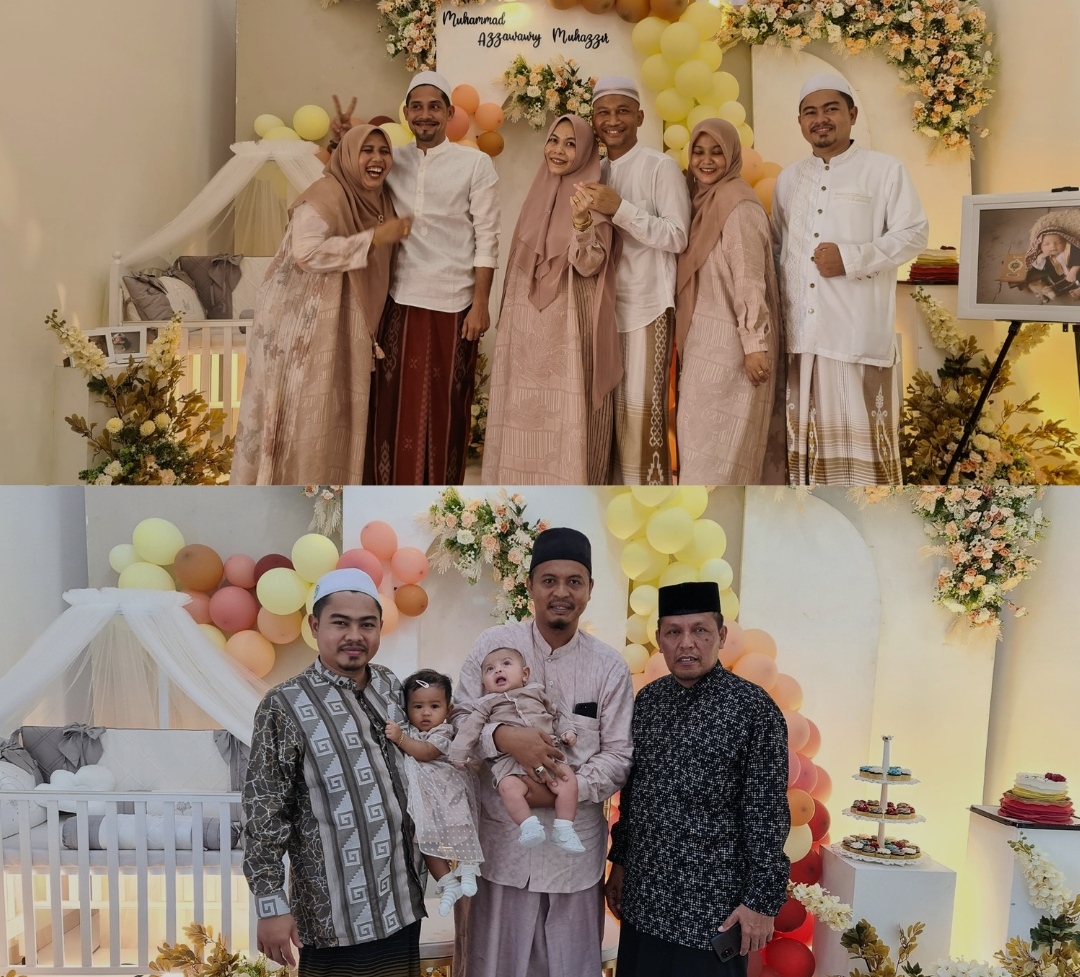 Hello everyone...Peace be upon you, and God's mercy and blessings for you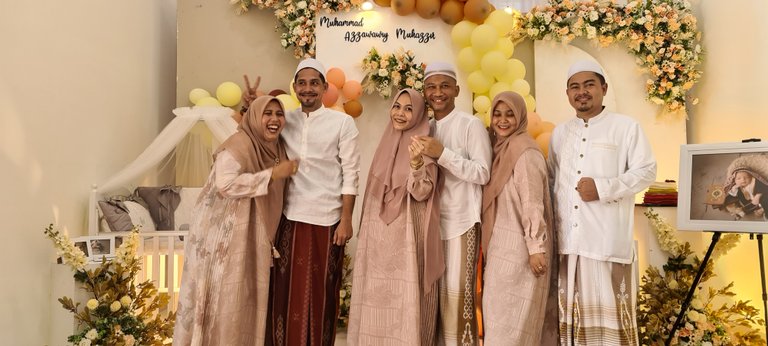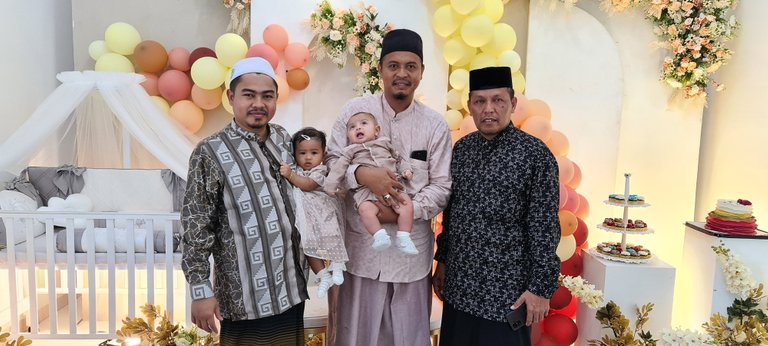 Dear HIVE friends wherever you are. May all of us always be protected by God the Almighty, given health, facilitating all our affairs and sustenance and achieving all our aspirations and always success for all of us.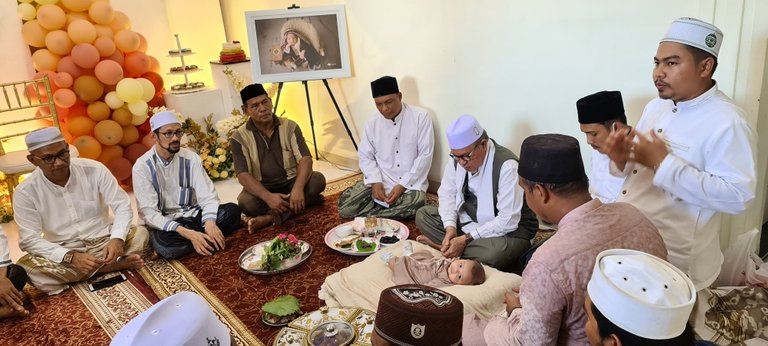 Brothers and sisters wherever you are I hope you are always healthy and able to carry out all activities smoothly and successfully. See you again on this beautiful and happy day in my post this time about a very beautiful togetherness.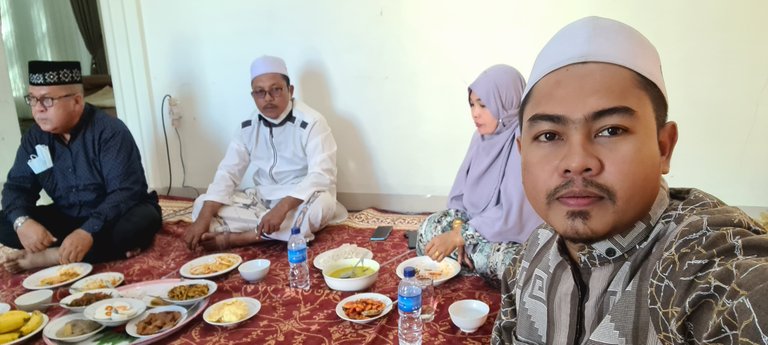 friends, togetherness with our family and relatives as well as the people closest to us becomes very meaningful to us whether there is an event or at meal times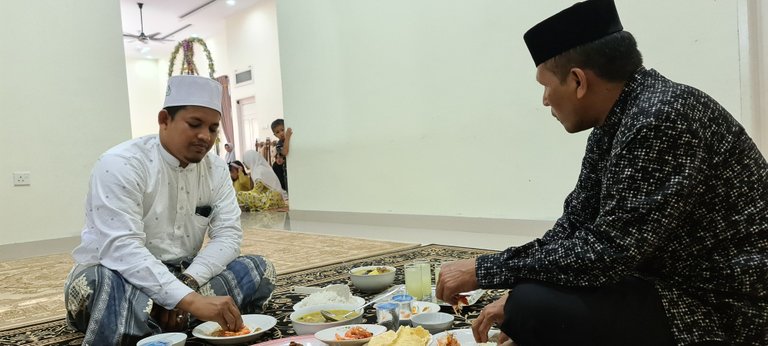 in the picture above and below we are together as a family at a meal together with friends and also with our teacher and also with our brothers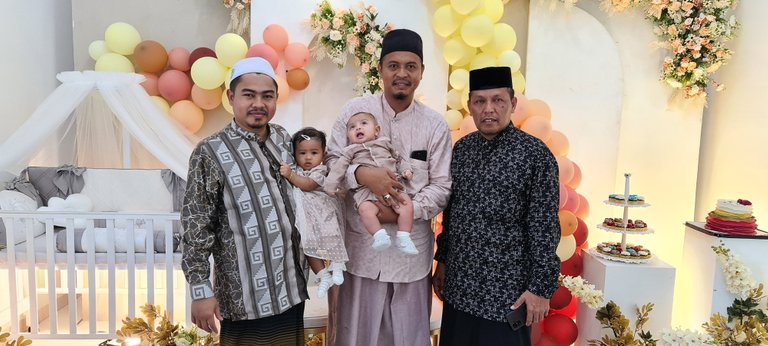 togetherness gives spirit to us May we all be successful always by working together and sharing happiness.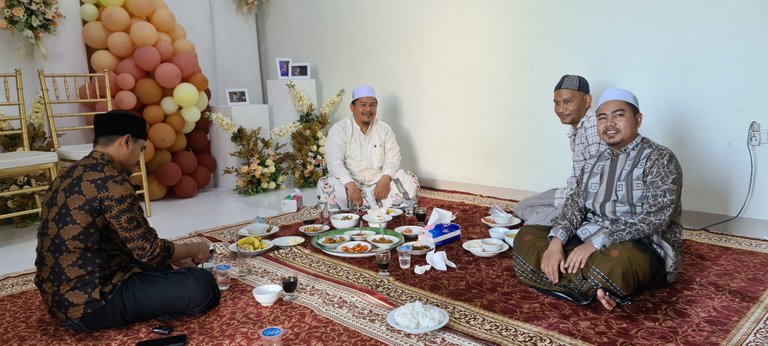 That's my post on this occasion. I hope that what I have written and posted here can all be useful for all of us and become reading material and consideration for all of us.
Thank you very much and Highest Gratitude to all friends who have visited, read, share, provided comments / criticisms / suggestions, and provided ratings on my writing.
And also thank you very much to all those who have helped me in any form and in any form. To all of you I give my highest appreciation.
Jazakallahu khairan katsiran Bi ahsanil Jazak.
See you again on another occasion in the next post.
•• ● ══❁══ ◎ ✾ ☆ ﷽ ☆ ✾ ◎ ══❁══ ● ••
🎍 Semoga Bermanfaat 🎍🎍 MAY BE USEFUL 🎍
📢 Share This Post For Ibadah Dakwah / Charity 👆🏻👇🏻
Silahkan Ikuti Pengajian Saya Setiap Hari di Link Ini :
Dayah Babussalam
Blang Blahdeh Bireuen
FB: Tgk Rijal Aron BlangBlahdeh
Twitter: Rijal_Aron_Aceh
Youtube: Tgk Rijal Aron Blang Blahdeh
WA & Telegram: +6285362473416
Discord: rijalaronaceh#2619
🕌🕌🕋🕋📲💻📹📚📝🇮🇩🇸🇦🌴🌻💎💐🌷🐫
Success in your own hands and use the application wisely
---
---