UPDATE + TA ABOUT $LINA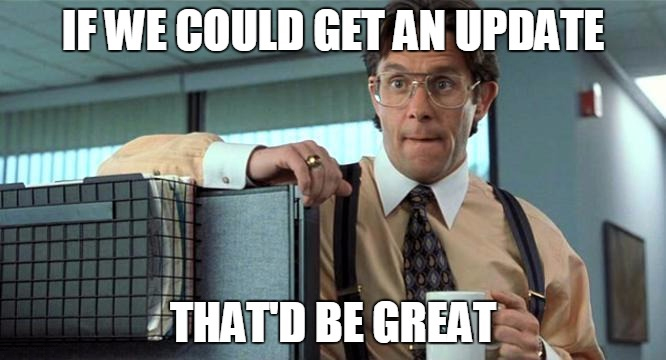 A couple of months ago I made a post in depth about the $ LINA token project, you can take a look here (Building my pension plan Linear Finance), even with that I will make a brief summary.
Lina is a decentralized application through which you can buy or sell high value synthetic assets such as BTC, ETH, ADA DOT, CAKE, XAU on its own exchange.
You have the option to stake your $ LINA tokens and get a pretty high return for it, we are talking about 138%~ actually.
At any time you stake or better said "BUILDR" your $LINA you get a collateral in its stable currency $ LUSD, this collateral translates to 20% of the value of your investment, what does this mean? If you have invested in the moment current 1000 $ LINA at a price of $ 0.05, you would get a debt guarantee of $ 10 in $ LUSD. With the $LUSD you got you can do two things, or trade on its own exchange and get a profit by trading synthetic assets or you can trade those $ LUSD on Pancakeswap and do whatever you want with it.
But you have to keep something in mind very important, the pledge ratio, and this is obtained from the following formula;
PLEDGE RATIO = total stake value + locked value / debt guarantee value.
This pledge ratio is necessary since it establishes the balance within the platform, this means that it varies depending on the growth of the project and therefore this directly linked to the price of $ LINA. This P ratio is initially set at 500. If the P ratio increases, the one who stakes has the possibility of increasing its amount of staking, which would be the function of "BUILDR", basically stake more $ LINA. This is very important since the entry price you bought $ LINA at, will determine that you have to be very aware of your investment or that you can sleep peacefully.
If your pledge ratio falls below 200 your position will be liquidated, it is very important to always maintain that number above 500 to avoid this (the application of notify you automatically so that this does not happen, just in case of apocalypse, so you'll arrive on time). The best way is to trade with the collateral itself and ensure that you have your position covered, in case you have entered through FOMO at higher prices and you decide to stake your $ LINA, since your pledge ratio will be drastically affected, so as the demand for $ LINA is reduced, your ratio will decrease accordingly but then you will have made sure to keeping staking more $LINA tokens as the app demands you. Same way it happens if you entered a good point of purchase, your debt will decrease because your ratio will go through the roof, let's imagine that you entered 0.03$, currently the token is located at 0.05 which represents a growth since you entered close to 100%, so you will not have to worry about continuing to accumulate more $ LINA so as not to be liquidated.
STAKING AND COLLATERAL
For investors collateral this is something that actually suits us since we can use this collateral for many lucrative purposes, trading with leverage or even stable coin yield farms (this way we'll always have 100% protected). Always use it with brain.
I have been looking at the first post I made about $ LINA, and I was surprised by the amount that I have been generating with weekly rewards, and the truth is that we continue in very high numbers! 138% per annum as mentioned before, which on the other hand has reduced the reward in $ LUSD to 0.56%.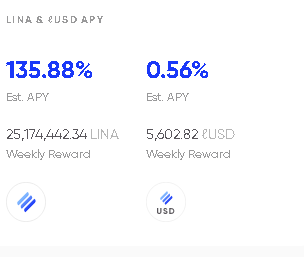 I decided to buy another 17,374 $ LINA tokens when we were in red days and since then I have obtained approximately 23% taking into account the total amount staked. These rewards can be exchanged one year after claiming them, that is, the reward that I claim this week will be obtained a year later.
I know that when the bear market arrives, these rewards will taste like glory to me since I will be able to recover them week by week as if it were a pension plan (Sounds you familiar the title?).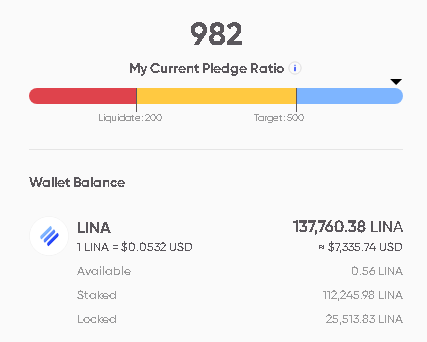 LET'S TAKE A LOOK TO THE GRAPH
$LINA has been bouncing off a trend line since it made its ATH at 0.33$, if you look we have bounced 4 times, which gives us some
security in knowing that it is a line very controlled by bulls, everytime we touch it we bounce back to make extraordinary increases of between 100-180%, without valuing the first $ LINA bullrun that sent the price catapulting to 3700%.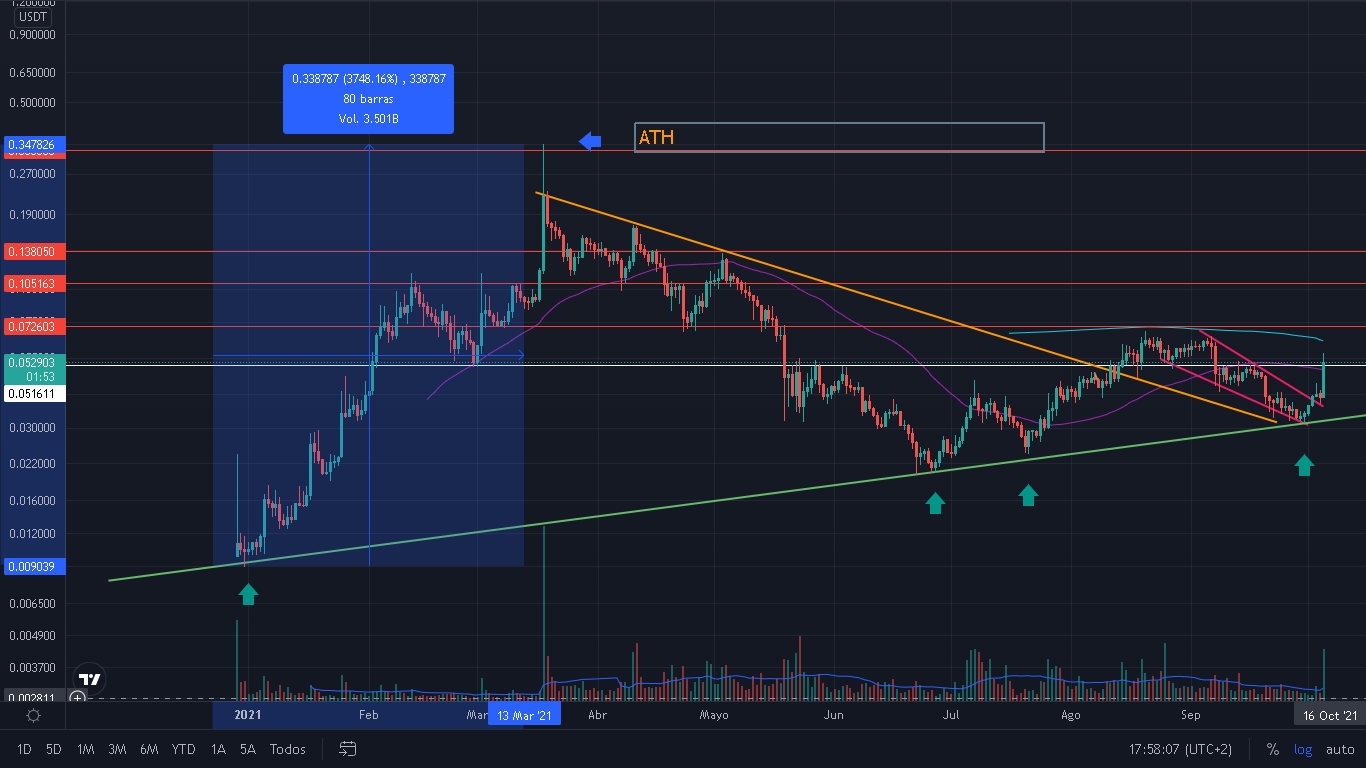 There is a key resistance that we have not yet managed to break, which is between $ 0.05 and $ 0.07, which would lead us directly to touch the $ 0.10 area and consequently the area of ​​$ 0.15.
CONCLUSION
This last Q4 of this year will be very important because there are still important implementations to be launched, here is the roadmap.
I do not like to get carried away by the hype, most people point out that the price of the token will go to $ 1, but for this to happen, we need to reach a mcap of nothing more and nothing less than 4 billion dollars, but what ..., I try to take my own criteria and make estimates regarding the future development of the project, its upcoming updates and ultimately stronger competitors. We have Synthetix with a mcap of 1.8 billion, and honestly it is not that I see a great difference as for the services it offers, in fact I see more positive factors for $ LINA, but of course, Synthetix was born in March 2018, and $ LINA was born in September 2020.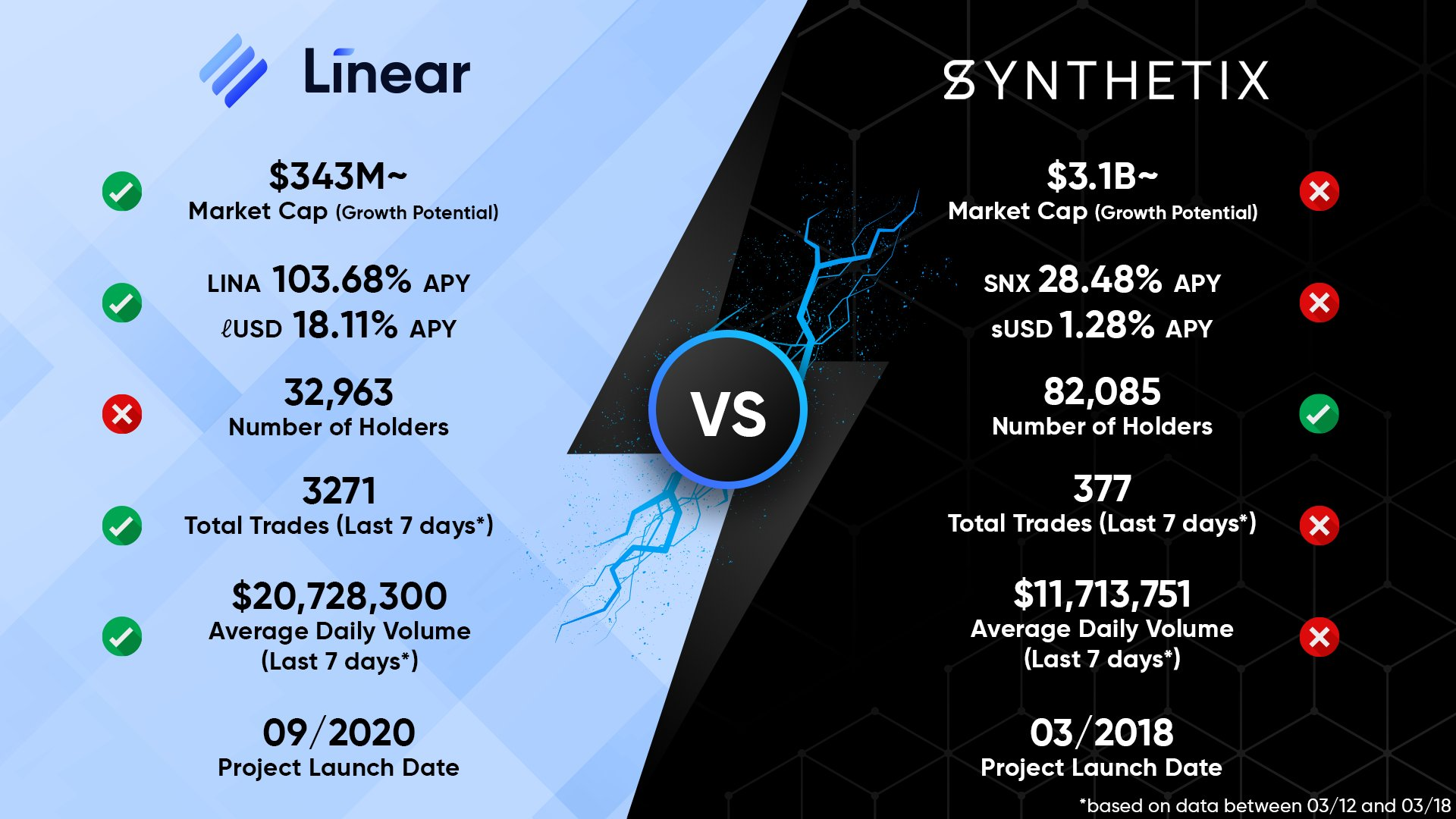 The supply it has, is much lower than $ Lina.
For me, a realistic capitalization would be to get closer to its current biggest competitor, but being more conservative, it would establish a sell order as soon as we reached 1 or 1.5 billion at most, which would roughly mean that $ LINA would touch close to 0.40$, going through its ATH and with gains of about 500% from the current price of writing. What's your opinion about it? Have you heard about this project? Let me know in comments;)
If you liked this publication, a small like or comment will help me to continue creating content and I will also help you to continue growing.
If you still do not follow me, this is my profile @rihc94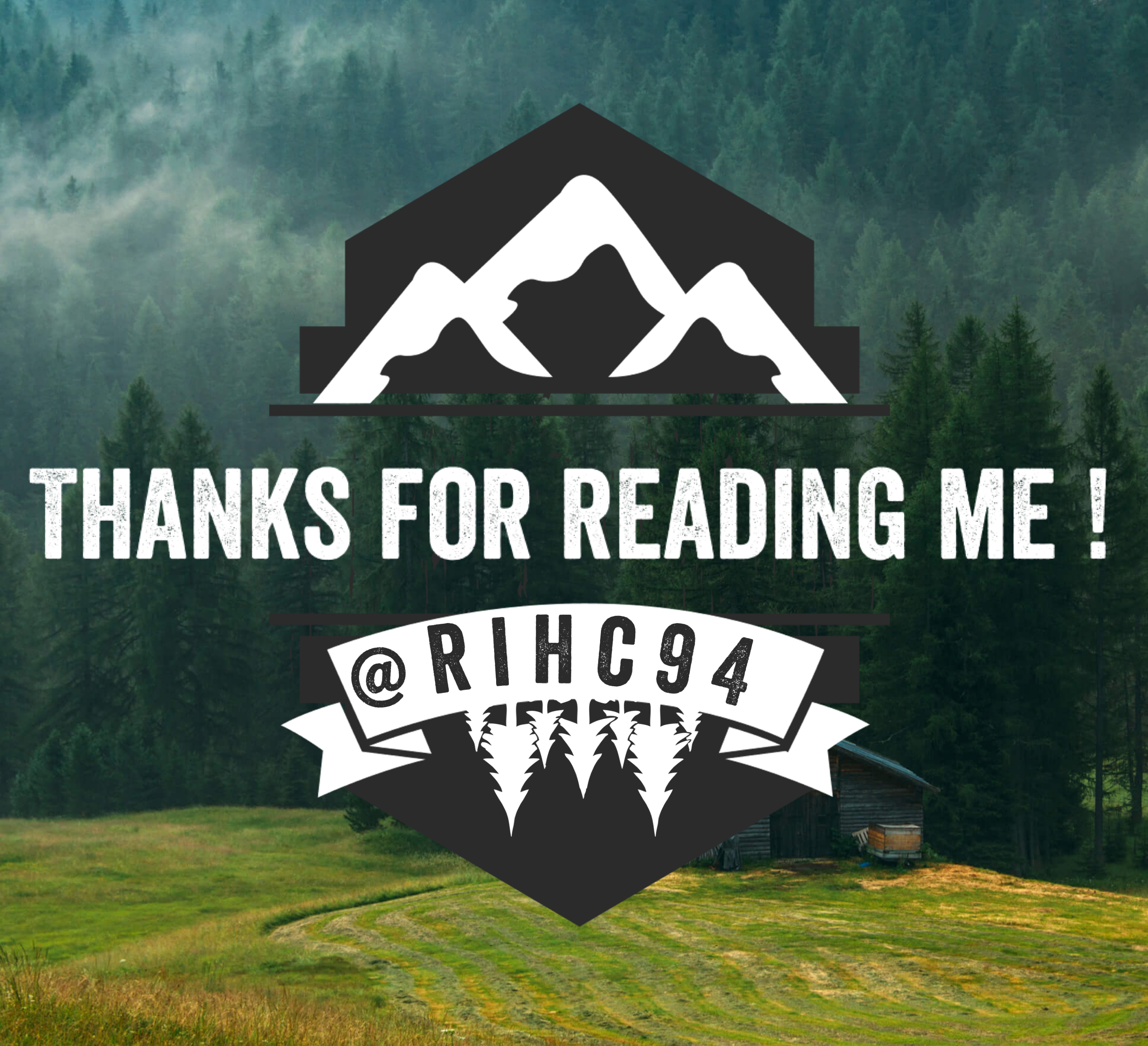 Posted Using LeoFinance Beta
---
---