GOALS IN LEOFINANCE BEFORE 2021 ENDS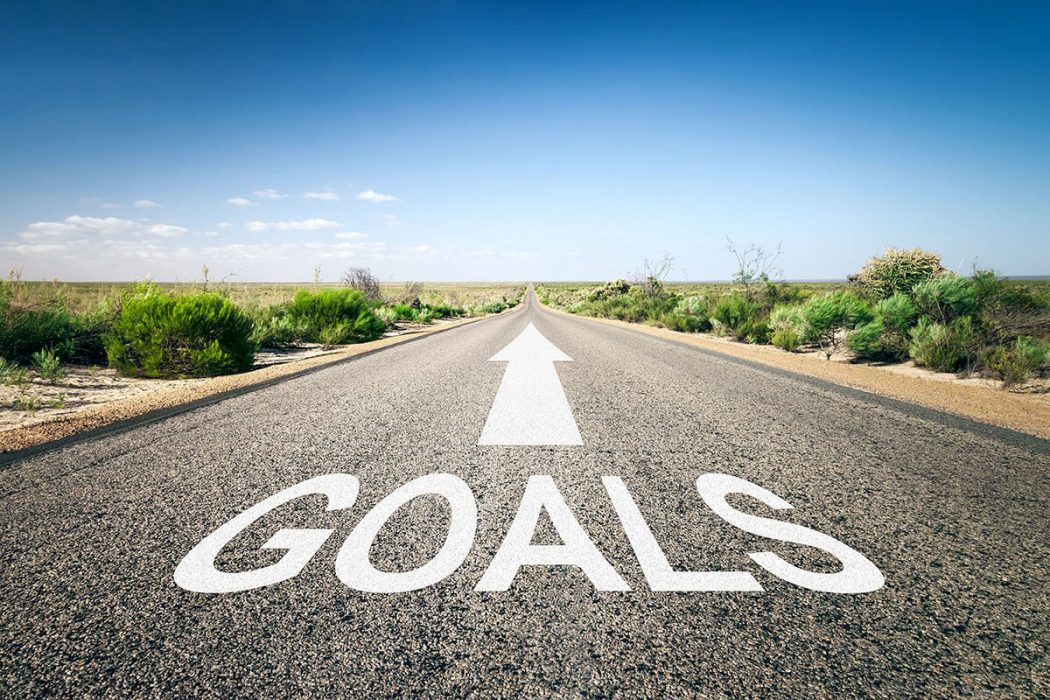 I never thought this would happen, (how little confidence I sometimes have in myself), but relatively a few weeks ago I decided to be back in Leofinance more active than ever, and so what has happened. Well, I realice to be "active" again when I never really was before, that is, my participation in this community was terrible to be honest, I entered, towards a post, left a comment and did not return in weeks, so dear friend this is not the right way.
I may seem repetitive but the truth is that perseverance and constance in this community is the real key to move forward.
I would like to point out that it will not be more than a week that I decided to undelegate momentarily my voting power, there is nothing negative about it, I simply preferred to use that voting power for my account and use it in what seems more "appropriate or interesting". In my opinion, the fastest way to grow in this community is to directly interact with people and filter between those posts that you can learn from and even give you great ideas. Don't get me wrong, by this I don't mean that healing groups are not necessary or utilities, quite the opposite! In fact they help a lot to grow at the beginning, therefore to evolve in the community and obtain good rewards in autopilot. What's more, it is likely that when you have the sufficient amount you will delegate 50% of my LEO's.
With this I also want to thank all the users who have dedicated a minute of their time to take a look at some of my publications and leave a like, a comment or even at some point in time to reblog my own post, I appreciate it very much.
Who does not give a joy when he sees that orange number on his notifications? It is very comforting and helps to continue reaching up goals.
VOTING POWER

In the last semester I have been increasing my amount of LEO and therefore my voting power.
I made purchases at $ 0.60 / LEO, at $ 0.35 / leo and twice purchases between around $ 0.25 -0.18 $ / LEO (I did this last week).
I feel lucky, it is not so easy to reach these numbers, I am surprised to be able to accumulate while these prices are preserved, in fact I am shocked that there are not yet started to bounce, but if I'm honest I'll keep buying until I reach my goal, I will explain you in a minute.
Taking into account the amount of LEO's that I have been receiving by my voting delegation since I've decided to delegate to @meowcurator and the curation rewards of both my posts and comments I have been able to increase that previous amount quiet more. Remembering guys to participate in this community will reward you positively. Thanks again LEOFINANCE to making this real!
INVOLVEMENT IN @EASYDEFI
As I mentioned in this previous post -source-, two weeks ago I decided to make an investment in @easydefi,so it seemed to me a brilliant idea since in two clicks I was already into the porject and getting about 2% per week of my total investment.
The market situation is very auspicious at the moment. As you well know @easydefi collects the LEO's that you have sent him and puts them to work on a yield famr in CUBDEFI (cub-busd in this case). Currently the price of CUB has remained stable around $ 0.40 -0.50 with some peaks at $ 0.70 but up to now and due to the bleeding that was in the market in recent months we have not seen more action in the price, although I am not worried.
In this way, while Cub has remained "somewhat stable" LEO has been depreciating something else - (do not see this as something negative, it is a brilliant opportunity that will give you happiness as soon as you expect) -, so those rewards in** CUB** are transformed into LEO and are paid on monday of each week to the participants according to of its % of participation.
So you can assume this situation is temporary compared to current market prices. investors play with advantage.
KEEPING ACCUMULATING LEO
LEO has been in an accumulation range around 0.17-0.33$, that situation hasn't change in many weeks, we saw some price action on september 1 but it couldn't keep rising up. I do it by this way, when the price falls below $ 0.30 I buy and keep accumulating, very simple, how do you do it? (leave in the comments below).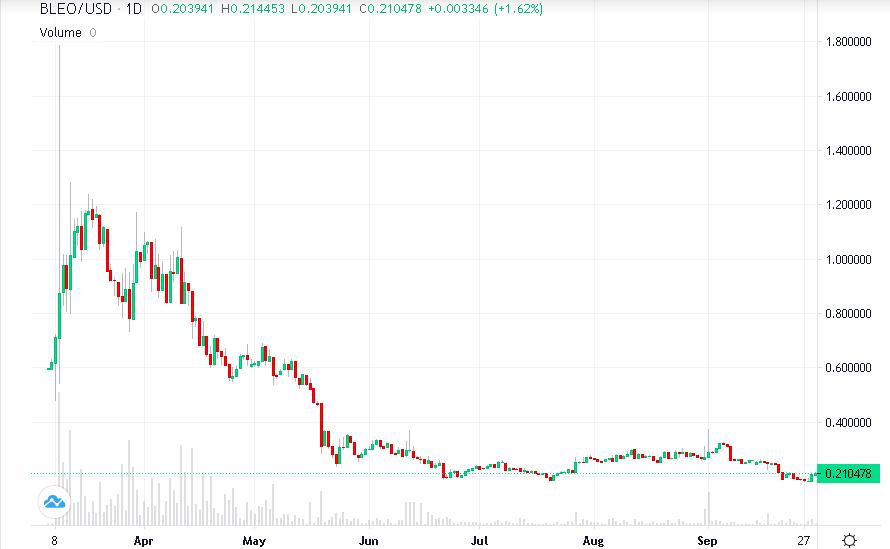 I have been changing my tokens from HIVE to LEO because I felt satisfied in the prices at which I bought Hive (I did a generous investment at a price of $ 0.13) and now I had to take advantage at this LEO prices, so that's what I have done.
I have a more than reasonable amount of 11,000 LEO tokens and I'll not sell them for a while. It is obvious that the moment I feel comfortable with I will sell , but until that happens I will enjoy the road.
OBJECTIVE
Maybe today I feel a little euphoric but I think that I am in full use of my mental faculties, I know what I do to myself (or so I want to believe), since my goal is reach the 20,000-25,000 LEO mark before the end of the year. I have a feeling I'll be here in a matter of a few weeks. It doesn't mean I have a kind of machine of money or something like that, in fact I do not even have a dollar in my bank account. I deposit just enough to pay my bills like many of those here I imagine, or at least those who live 100% of cryptocurrencies. Fortunately I receive passive income every day, therefore if I feel comfortable with the benefits that I have obtained from said project so far or although I see that I have been amortized my investment what I use to do is diversify again.
Another of my goals is to use this amount of LEO at the moment and try to accumulate more, mainly I would like to step in an a very reasonable 500 LEO of a passive income monthly. And that's the way I will follow up to reach it:
Delegate 50% ~ of my total LEO's to @meowcurator again, therefore this would mean delegating 10,000 LEO's of 20.000 in total (I will be more conservative and keep the first amount that I have set as a goal 20.000-25.000). Assuming that case I will receive 12% per year, this translates to 10,000 x 0.12 (%) = 1200 LEO's per year, 1200/12 = 100 LEO's per month.

Triple my amount deposited in @easydefi, therefore if my initial investment was 1326, to make round numbers, I would end up with a participation of 4,000 LEO's. Taking into account current returns, would receive 86% ~ annually, that is, as long as we stay in this range. It is currently 2% ~ weekly, it would translate to 96% ~ per year, I repeat, actual returns do not guarantee the same returns in the future, DYOR.
It would be something like 4000 x 0.96 = 3840/12 = 320 LEO's per month.
Posts, comments, participation in different communities, here I can only make an estimate since it is unpredictable to know, but the remaining amount that it would be missing to reach the objective is around 80 LEO's monthly, I firmly believe that it can be reached by the way I'm doing.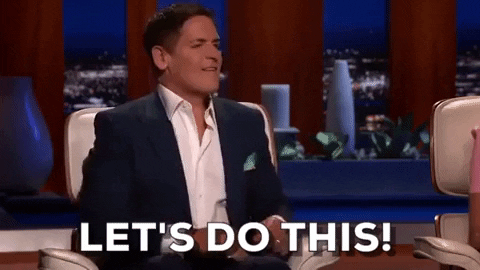 If you liked these post a small like or comment will help me to continue creating content and I'll help you same way to keep growing too!
If you still do not follow me, this is my profile @rihc94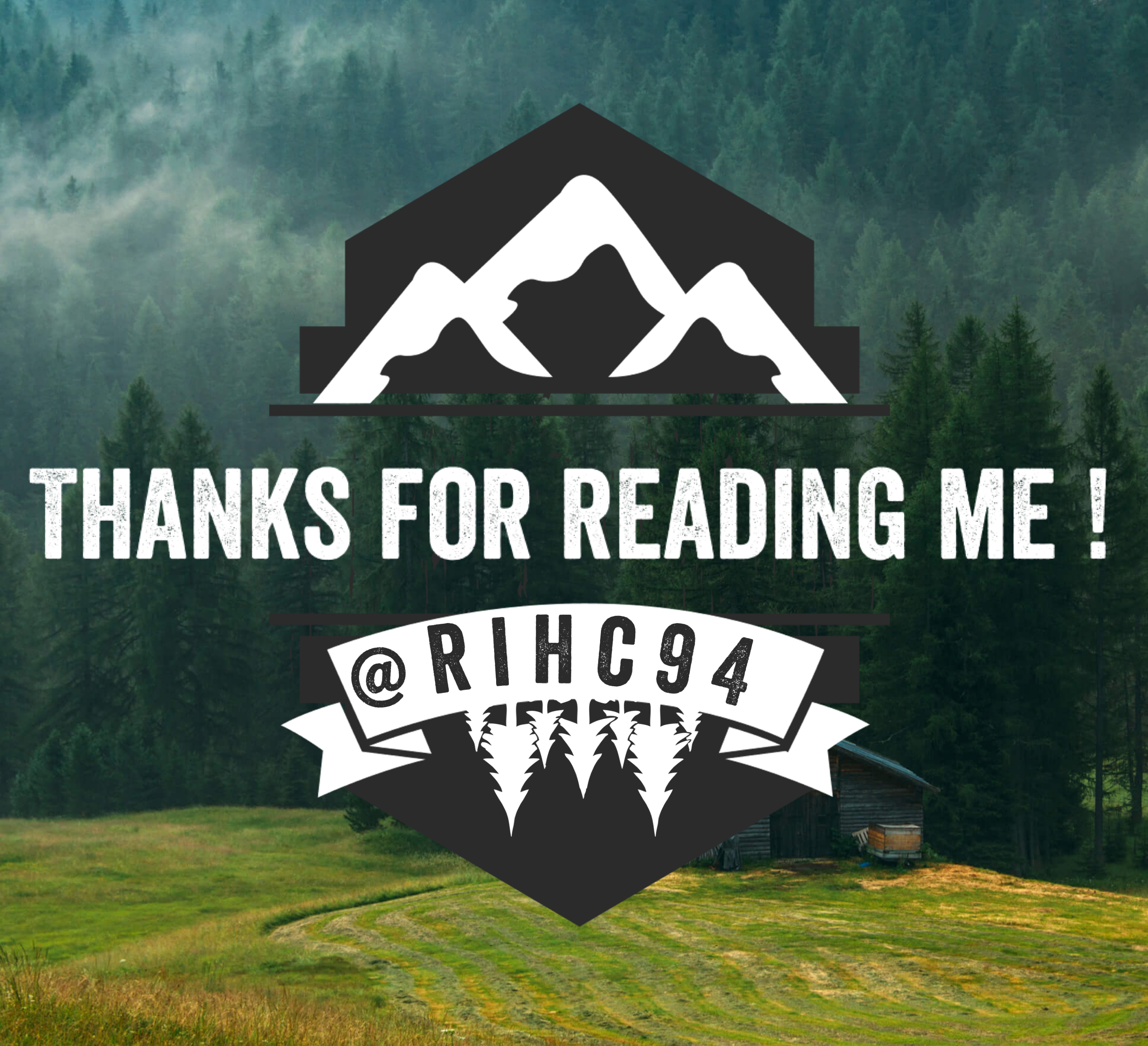 Posted Using LeoFinance Beta
---
---