Training my little daughter in different trades [ESP-ENG]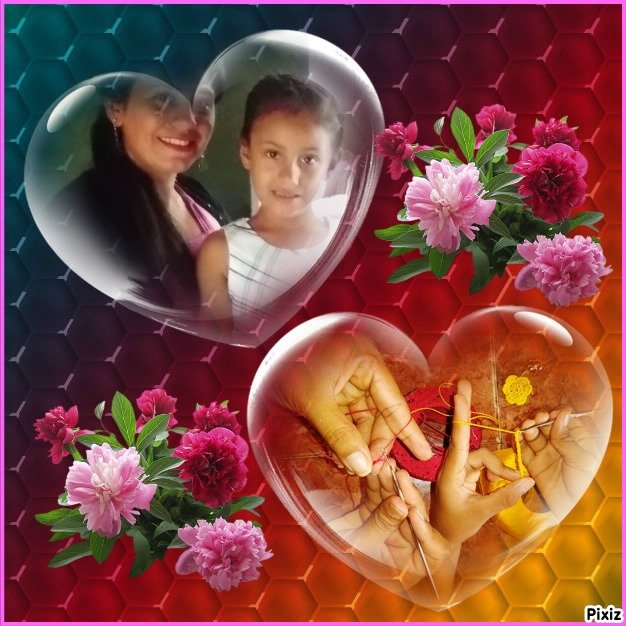 ---
Hola querida comunidad de Hive. Para mí es un gusto volver a compartir experiencias y vivencias con ustedes. Considero que es importante impartirles conocimientos a nuestros hijos ya que de esa manera los entrenamos para que se desenvuelva en cualquier entorno. En esta ocasión les quería comentar el trabajo que he estado haciendo con mi hija, estoy aprovechando cada momento de su infancia para darle a conocer las actividades en la que me desenvuelvo y más en la edad que tiene pues está en la etapa de la curiosidad. Y valiéndome de eso la he tomado en cuenta en todas las tareas que he realizado, con el objetivo de prepararla con algún oficio y que por supuesto esto le sirva para el futuro.
Primero le he estado enseñando el trabajo tan gratificante que he estado realizando en Hive. Y le ha gustado mucho, incluso muchas veces me recuerda que es importante tomar fotografías para compartirla con todos ustedes, particularmente me alegra mucho saber que cuento con su apoyo puesto que para mí es muy valioso.
Les cuento también que soy multifacética me gusta adquirir conocimientos de todo tipo y ponerlo en práctica. Así que he aprendido a cocer, y en toda oportunidad que se me presente le he mostrado con entusiasmo a mi hija lo básico como: quitar costuras, cortar y cocer.
| | |
| --- | --- |
| | Quitando costuras a un pantalón |
En mi etapa de embarazo tuve la maravillosa experiencia de realizarle vestidos y sandalias tejidas a mi bebé, así que ahora en ocasiones nos sentamos juntas y le explico lo básico para aprender a tejer, la posición de las manos, la manera de tomar el hilo con la mano izquierda y la aguja en su mano derecha. Debo decir que se le dificulta tomar tanto el hilo como la aguja, pero la importante es que ya comenzamos con sus primeras clases de tejido.

Lo bueno es que ella busca la mínima oportunidad para obtener conocimientos, hasta en la hora de hacer comida se hace disponible para ayudar a cortar los aliños y rallar verduras, por supuesto debo dedicar tiempo y tener paciencia pues tengo que estar allí supervisando hasta el más mínimo detalle para evitar cualquier accidente, pero de eso se trata utilizar cualquier situación para enseñarle a mi pequeña algún oficio. Y tengo una gran ventaja a mi favor y es su disposición, de verdad me alegra que tenga esa bonita cualidad, espero que siga así y pronto sea una niña emprendedora que no tenga limitaciones para desempeñar cualquier actividad eso me haría sentir complacida y orgullosa.

Realmente estoy agradecida con todas las personas que me han enseñado todos los oficios que ahora realizo por lo que actualmente estoy segura de que éste aprendizaje le servirá a mi hija como me ha servido a mi y mientras compartimos juntas cada momento también disfrutamos de estrechar más nuestra relación de madre e hija y que seamos buenas amigas. También me alegra mucho escucharle decir con emoción a mi mamá y a sus amiguitas todo lo que ha estado aprendiendo en este tiempo en casa.
Feliz de compartir mi experiencia con todos ustedes esperando que les guste y agradecida con todos ustedes por leer mi publicación.
---
Las fotos son de mi autoría tomadas con mi teléfono Alcatel.
La foto de portada fue editada por mí con la aplicación pixiz.com
---
ENGLISH
---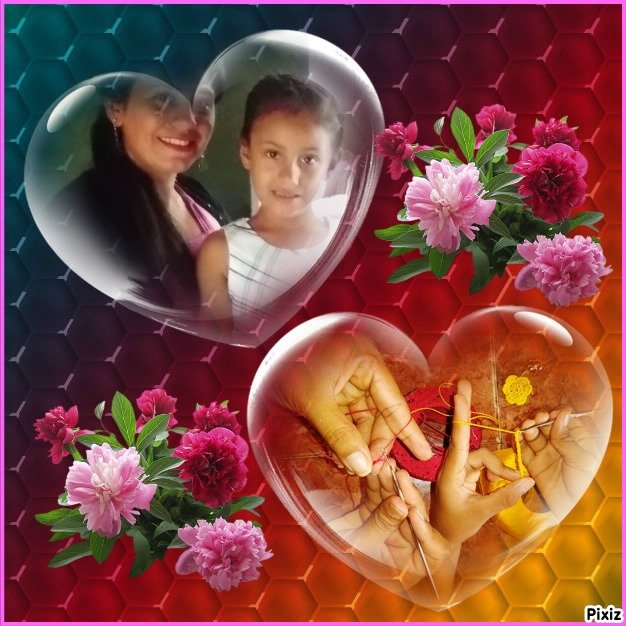 ---
Hello dear Hive community. For me it is a pleasure to share experiences and experiences with you. I think it is important to impart knowledge to our children because that way we train them to develop in any environment. On this occasion I wanted to tell you about the work I have been doing with my daughter, I am taking advantage of every moment of her childhood to let her know about the activities in which I am involved, especially at her age because she is in the stage of curiosity. And taking advantage of that I have taken her into account in all the tasks I have done, with the aim of preparing her with some trade and that of course this will serve her for the future.
First I have been showing her the rewarding work I have been doing in Hive. And she has liked it very much, even many times she reminds me that it is important to take pictures to share with all of you, I am particularly happy to know that I have her support since it is very valuable to me.
I also tell you that I am multifaceted, I like to acquire knowledge of all kinds and put it into practice. So I have learned to bake, and at every opportunity I have shown my daughter with enthusiasm the basics such as: removing seams, cutting and baking.
| | |
| --- | --- |
| | Quitando costuras a un pantalón |
During my pregnancy I had the wonderful experience of making knitted dresses and sandals for my baby, so now sometimes we sit together and I explain to her the basics of learning to knit, the position of her hands, how to hold the yarn in her left hand and the needle in her right hand. I must say that it is difficult for her to pick up both the yarn and the needle, but the important thing is that we have already started her first knitting classes.

The good thing is that she looks for the slightest opportunity to gain knowledge, even at mealtime she makes herself available to help cut the dressings and grate vegetables, of course I must dedicate time and have patience because I have to be there supervising even the smallest detail to avoid any accident, but that's what it's all about using any situation to teach my little one a trade. And I have a great advantage in my favor and it is her disposition, I am really glad that she has this beautiful quality, I hope she continues like this and soon she will be an enterprising child who has no limitations to perform any activity, that would make me feel pleased and proud.

I am really grateful to all the people who have taught me all the trades that I now do so I am sure that this learning will serve my daughter as it has served me and while we share every moment together we also enjoy to strengthen our relationship as mother and daughter and that we are good friends. I am also very happy to hear her excitedly tell my mom and her friends all that she has been learning during this time at home.
Happy to share my experience with all of you hoping you like it and thankful to all of you for reading my post.
---
The photos are of my authorship taken with my Alcatel phone.
The cover photo was edited by me with the Application pixiz.com
---
---