Sustitución de guaya del acelerador a Toyota Corolla año 97 [ESP-ENG]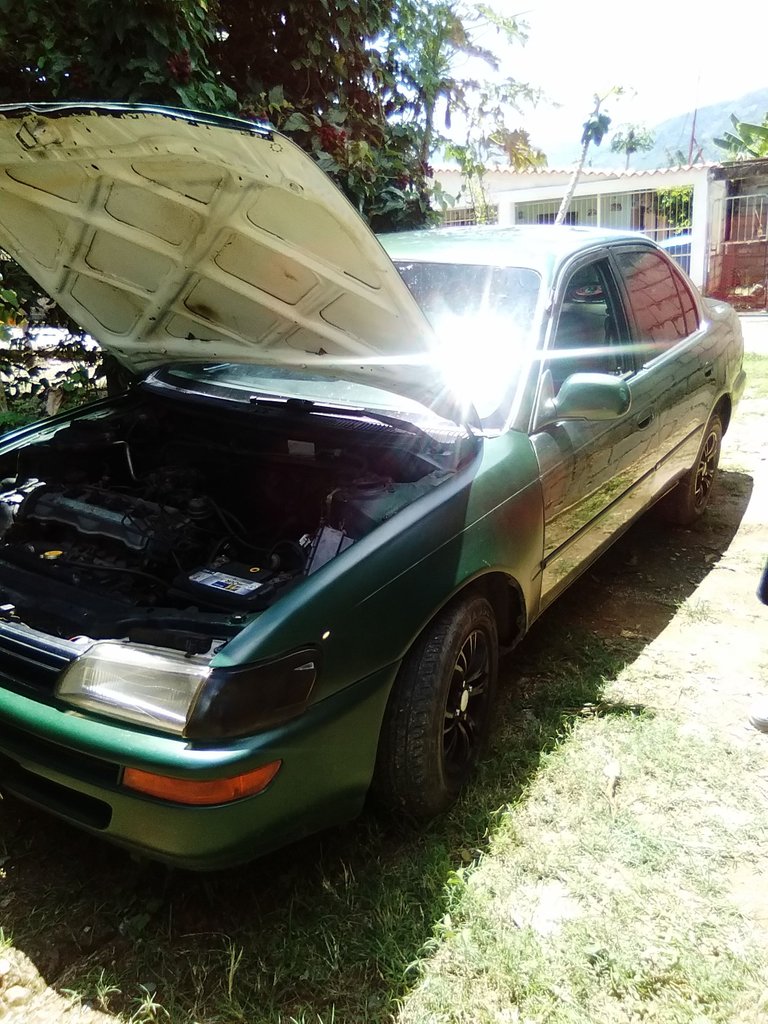 Estimados amigos de hivemotors, hoy vuelvo con ustedes a exponerles un nuevo trabajo realizado en la mecánica automotriz. Esta vez traigo para ustedes la sustitución de la guaya del acelerador a un Corolla.
En este modelo de vehículo es fácil de ubicarla, se puede ver con facilidad encima del motor. Desde el carburador hasta el agujero de la carrocería y esta llega hasta el pedal del acelerador.
Dear friends of hivemotors, today I am back with you to show you a new work done in the automotive mechanics. This time I bring to you the replacement of the throttle guaya on a Corolla.
In this model of vehicle it is easy to locate it, it can be easily seen on top of the engine. From the carburetor to the hole in the bodywork and it reaches the accelerator pedal.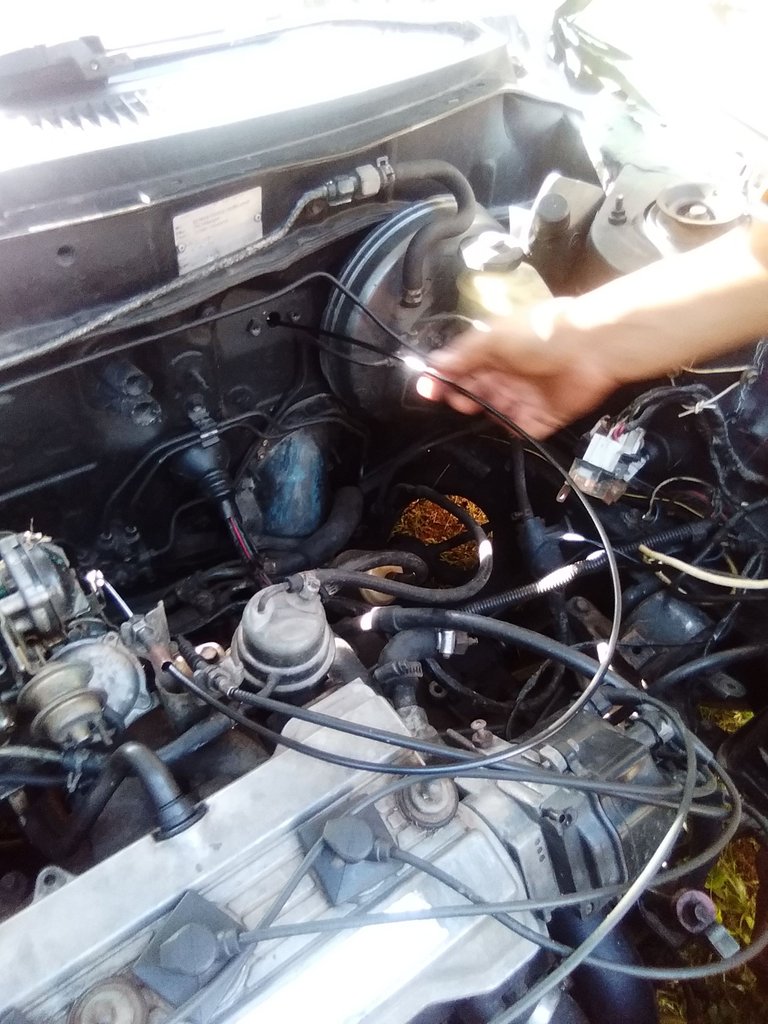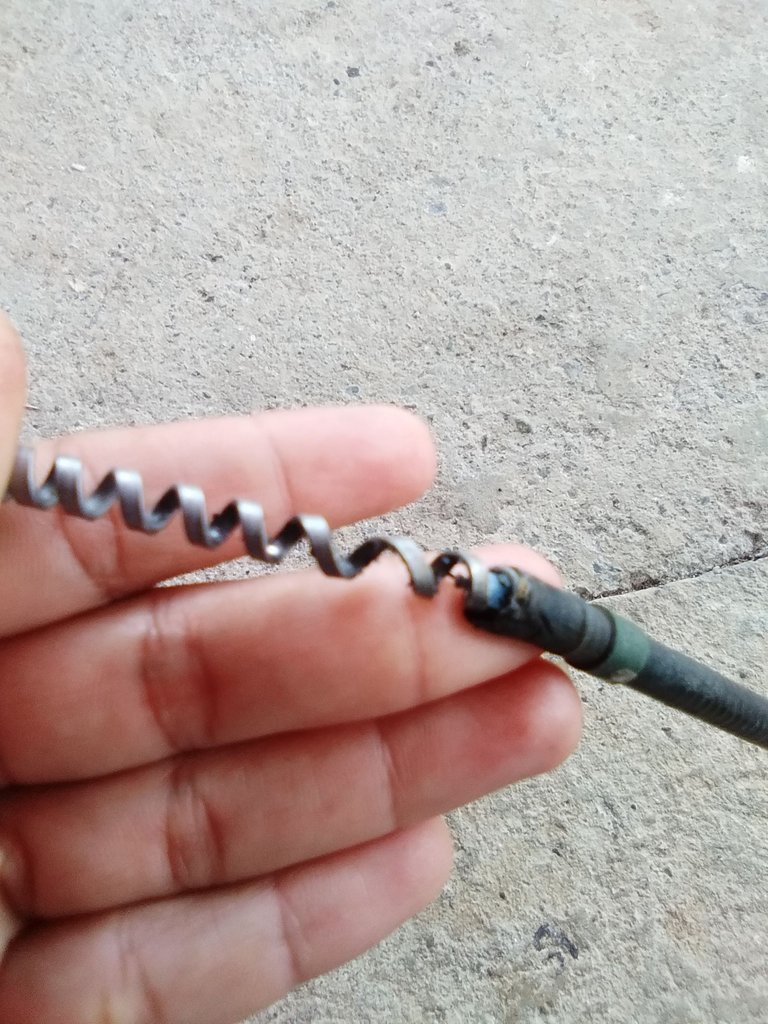 Se hizo esta sustitución porque el forro de la guaya estaba dañado internamente, ya que cuando este forro este dañado la guaya no tiene libertad para funcionar lo que ocasiona que la guaya se rompa, se tranque y no corra con facilidad.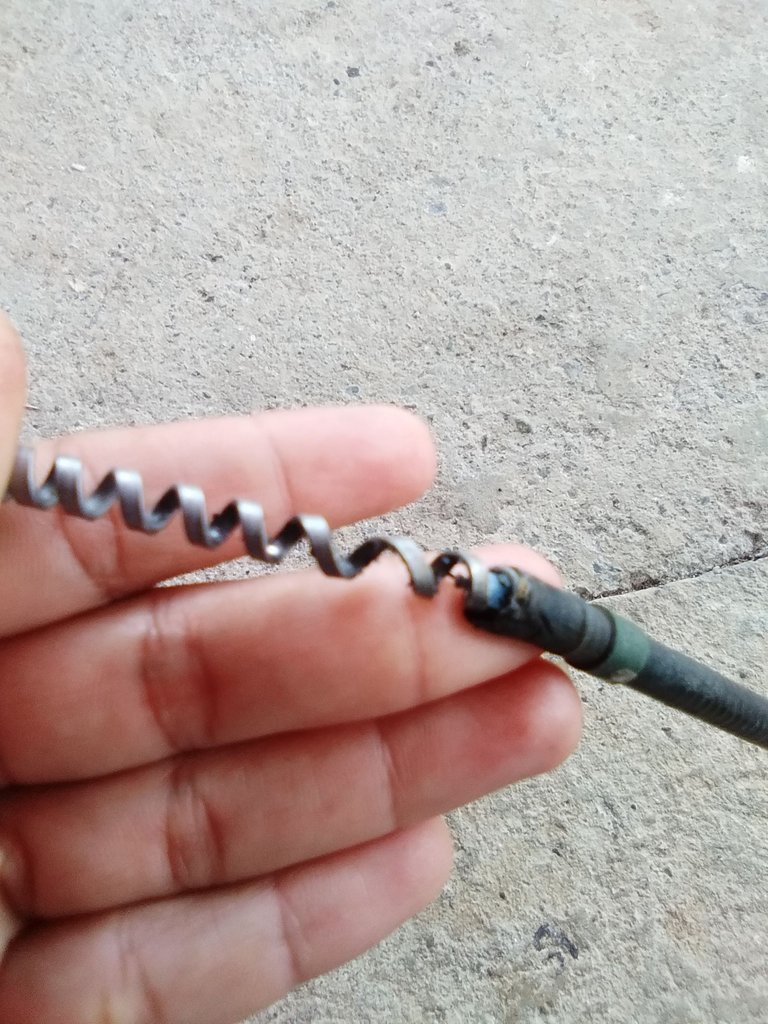 This replacement was made because the lining of the guaya was internally damaged, since when this lining is damaged the guaya is not free to function, which causes the guaya to break, jam and not run easily.

Por lo general, está guaya original en una venta de repuestos está entre 15 a 30 $, pero una opción bastante buena y económica es usar una guaya para frenos de bicicleta 🤔. ¡Así es amigos! una guaya de bicicleta. Se puede usar este tipo de guayas puesto que son resistentes y económicamente hablando, es más accesible puesto que se puede encontrar en 3$ aproximadamente.
Mi impresión al hacer este tipo de trabajo, no es tan complicado pero me pareció dificultoso la ubicación, puesto que es bastante incómodo, hay que desmontar el pedal del acelerador, por lo que hay que meterse debajo del tablero 🤭, por lo menos con este modelo. Y como recomendación, tener las herramientas necesarias para no estar saliendo de allí muy a menudo.
Usually this original brake line at a parts store is between $15 to $30, but a good and economical option is to use a bicycle brake line 🤔 That's right folks! a bicycle brake line. You can use this type of guayas since they are resistant and economically speaking, it is more accessible since it can be found in 3$ approximately.
My impression when doing this type of work, it is not so complicated but I found the location difficult, since it is quite uncomfortable, you have to disassemble the accelerator pedal, so you have to get under the dashboard 🤭, at least with this model. And as a recommendation, have the necessary tools to not be getting out of there very often.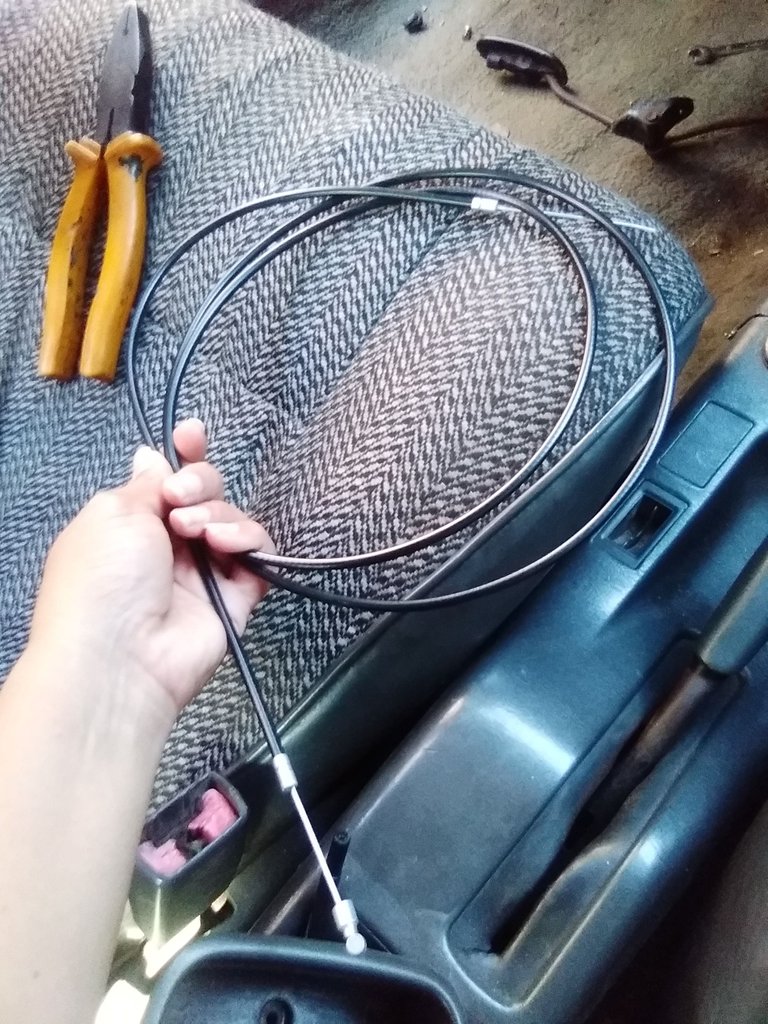 La revisión de esta guaya por más de insignificante que creamos que sea, es necesario hacerle revisión, de todos modos el hecho que se sienta el pedal un poco duro ya puede darnos una señal que estar presentando problemas. Aunque para esté reemplazo se usó una guaya de bicicleta, se hizo todo lo posible para que quedaran los conectores de la Guaya original.
The revision of this guaya, no matter how insignificant we may think it is, it is necessary to check it, anyway the fact that the pedal feels a little hard can already give us a sign that it is presenting problems. Although for this replacement a bicycle guaya was used, everything possible was done to keep the connectors of the original guaya.
| | |
| --- | --- |
| | |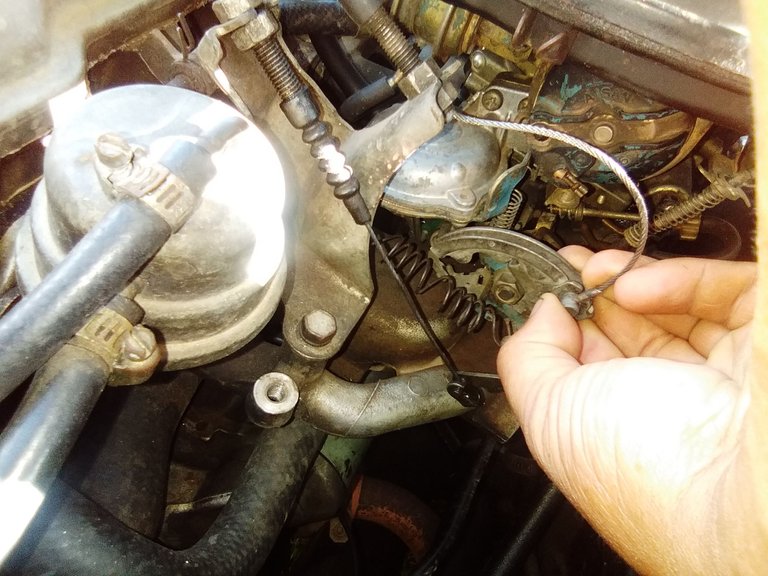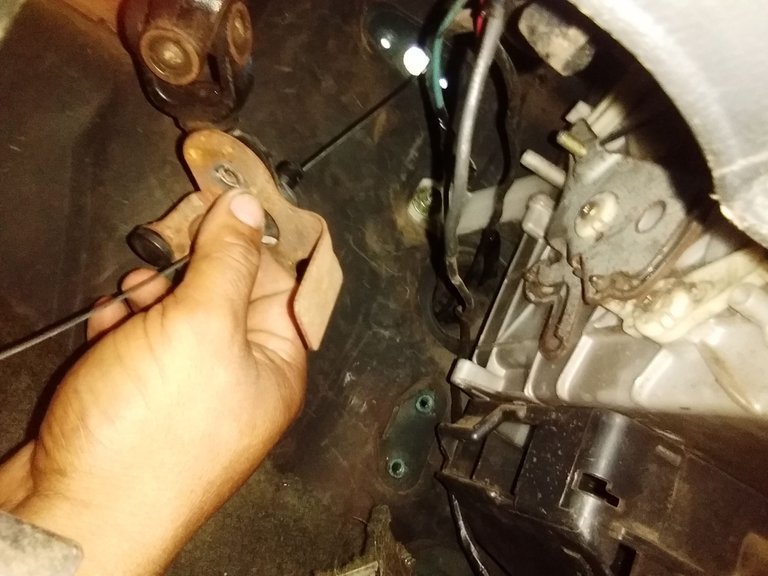 | | |
| --- | --- |
| | |

Luego de haber instalado la guaya y se encendió el carro, se aprovechó de revisarlo las bujías y se pudo ver en las condiciones en qué se encuentran, y se le pasó la información al dueño para que próximamente se le haga cambio de bujías.
After the guaya was installed and the car was turned on, the spark plugs were checked and it was possible to see in what condition they were in, and the information was passed to the owner so that the spark plugs could be changed in the near future.

Amigos espero que les haya gustado mi publicación y les sea de gran utilidad. Por ahora me despido de todos mis amigos mecánicos espero que esten muy bien. Saludos.
Friends I hope you liked my publication and I hope you find it very useful. For now I say goodbye to all my mechanical friends and I hope you are very well. Best regards.
---
Las fotos son de mi propiedad tomadas con mi teléfono Alcatel
Photos are my property you send with my Alcatel phone.
Está publicación fue traducida en DeepL
This publication was translated at DeepL
Separador de Pixabay
---
---