Sustitución de diafragma a frenos de aire [ESP-ENG]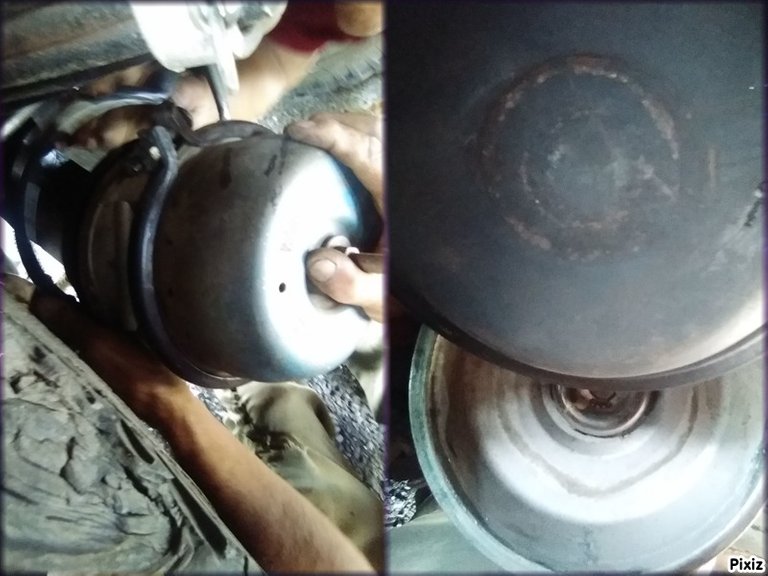 Hello dear friends, I hope you are having a good time and that as always your work is a success. So far I have enjoyed looking for jobs to share with all of you, I also recognize the good work that you fellow mechanics have been doing. So this time I am going to tell you about the work my husband did on my dad's truck. It was the replacement of the diaphragm of the air brakes, because in the matter of trucks my dad has years of experience because since he was very young his first car was a truck.
The main reason for replacing the diaphragm was that there was an air leak and although it was braking it needed to be replaced. Taking into account that the lung has two diaphragms, one from the brake and the other from the core, in order to find out where the leak was, the truck was started and we waited for it to load the complete air system. The first test was to activate the core and there was no leak but when pressing the brake it could be noticed that the air leak was leaking.
Hola apreciados amigos, espero que la estén pasando bien y que como siempre sus trabajos sean todo un éxito. Hasta ahora me ha gustado buscar realizar trabajos para compartir con todos ustedes, también reconozco el buen trabajo que han estado realizando ustedes compañeros de la mecánica. Por ello en ésta oportunidad les voy a hablar del trabajo que realizó mi esposo al camión de mi papá. Fue la sustitución del diafragma de los frenos de aire, pues en cuestión de camiones mi papá tiene años de experiencia porque desde muy joven su primer carro fue un camión.
La principal razón para sustituir el diafragma fue que había una fuga de aire y aunque frenaba era necesaria la sustitución. Teniendo en cuenta que el pulmón tiene dos diafragma uno del freno y otro del machimbre, para poder descubrir donde estaba la fuga se encendió en camión y se espero que cargara el sistema completo de aire. La primera prueba fue activar el machimbre y no había fuga pero al presionar el freno se pudo notar que la fuga de aire la fuga.
| | |
| --- | --- |
| | Tornillo para graduar los frenos |
| | |
| --- | --- |
| | Mangueras de frenos |
Once the leak was located, the safety measures were taken by placing the nail to the core, since this could cause an accident due to the pressure stored in the lung, and then remove all the air from the system.
Before starting to disassemble, the air hose must be uninstalled and the girdle screws loosened. This must be done so that the piston inside the lung is free and has no pressure.
Ya ubicada la fuga se tomaron las medidas de seguridad colocando el clavo al machimbre, ya que eso puede causar un accidente por la presión que se almacena en el pulmón, y luego sacar todo el aire del sistema.
Antes de comenzar a desarmar se debe desinstalar la manguera de aire y aflojar los tornillos de las fajas. Esto de debe realizar para que el pistón que está dentro del pulmón quede libre y no tenga presión.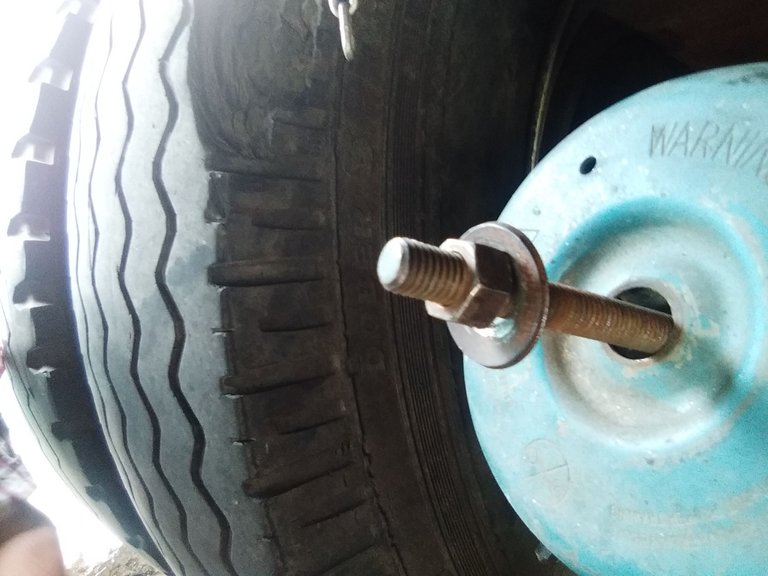 After uncovering, the chamber was removed from the machimbre to one side, the diaphragm was removed and it was observed that it was broken. To improve the replacement, a wire brush was used to brush where the diaphragm should be. Grease was also placed on the rim to place the diaphragm so that there is no air leakage and finally it was assembled. Making sure that the girdle tightened the lung well. The outside air brake was graduated and the brake system was reloaded again.
Although it seems at first sight that the replacement of the diaphragm is something not so complex, it is important to take safety measures, because in this way there will be no risk of a violent expulsion of air and an accident may occur. It is also of great importance to check the brakes of any kind as it is a way to take care of yourself and others.
Luego de destapar se retira la cámara del machimbre hacia un lado, se retira el diafragma se observo que estaba estaba roto. Para que quedara mejor la sustitución se utilizó un cepillo de alambre para cepillar donde debe estar el diafragma. También se le colocó grasa en el borde para colocar el diafragma para que no haya fuga de aire y por último se armó. Asegurándose de que la faja apretara bien el pulmón. Se le dió graduación al freno de afuera de aire se volvió a cargar otra vez el sistema de freno.
Aunque parezca a simple vista que la sustitución del diafragma que sea algo no tan complejo, es importante tomar las medidas de seguridad, pues de está manera no se correrá el riesgo de que haya una expulsión violenta del aire y ocurra un accidente. También es de gran importancia chequear los frenos de cualquier tipo ya que es un manera de cuidarse y cuidar a los demás.
| | |
| --- | --- |
| | Diafragma roto |
| | |
| --- | --- |
| | Sustitución del Diafragma |
| | |
| --- | --- |
| | Aplicando grasa a la cámara |
| | |
| --- | --- |
| | Ajustando el machimbre con el freno |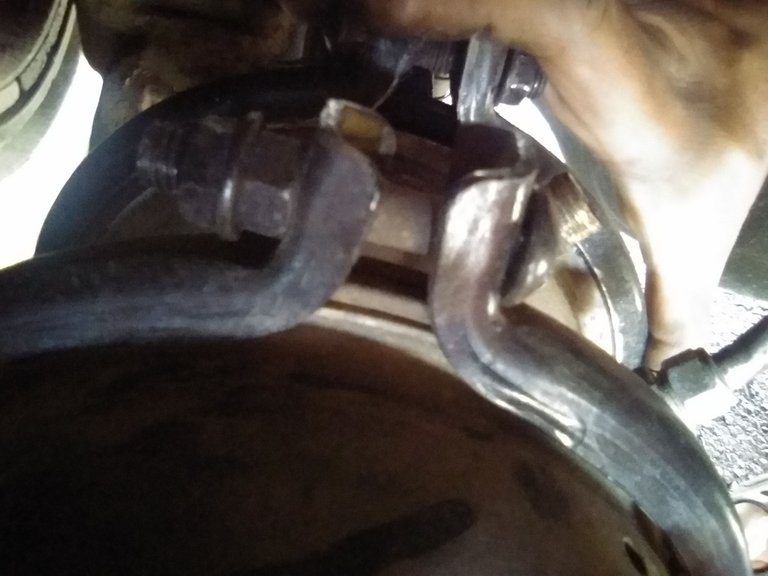 Dear friends, I hope you find this publication helpful. For now I say goodbye, I hope you can leave your comments if you wish.
Thank you for reading the publication. Greetings 👋.
Apreciados amigos espero que les se de ayuda está publicación. Por ahora me despido, espero puedan dejar sus comentarios si así lo desean.
Gracias por leer la publicación. Saludos 👋.
---

---
Las fotos son de mi propiedad te mandas con mi teléfono Alcatel
Photos are my property you send with my Alcatel phone.
Foto de portada editada por mi con la aplicación pixiz.com
Cover photo edited by me with pixiz.com application
Está publicación fue traducida en DeepL
This publication was translated at DeepL
Separador de Pixabay
---
---