Reemplazo del filtro de la bomba de gasolina (Corsa año 99) [ESP-ENG]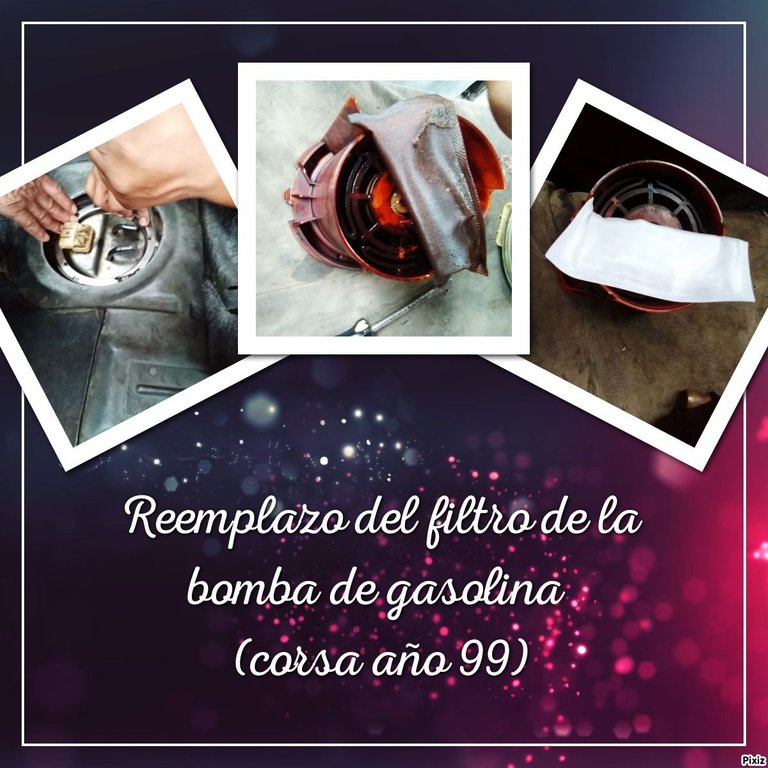 ---
Hola apreciada comunidad de mecánica en general, es un gusto saludarlos. Les recuerdo que anteriormente les había mencionado que se le iban a realizar una serie de reparaciones al corsa de mi papá, en busca de solucionar una serie de fallas que ha presentado.
En esta oportunidad, se hizo el reemplazo del filtro de la bomba de gasolina, ya que hacía mucho tiempo que este filtro no se revisaba y de hecho ya era muy necesario sustituirla, por las condiciones en qué estaba.
El mal estado de este filtro puede ocasionar que los inyectores sufran ya que no llega la gasolina ideal para su funcionamiento, algunas explosiones mientras está andando el carro o nos podemos dar cuenta que anda con dificultad.
Esta bomba se encuentra ubicada en el tanque de gasolina y en este modelo de carro está debajo del cojín de la parte trasera.
Hello dear community of mechanics in general, it is a pleasure to greet you. I remind you that I had previously mentioned that a series of repairs were going to be made to my dad's corsa, in order to solve a series of failures that it has presented.
In this opportunity, the replacement of the fuel pump filter was done, since it had been a long time since this filter had been checked and in fact it was very necessary to replace it, due to the conditions it was in.
The poor condition of this filter can cause the injectors to suffer because it does not reach the ideal gasoline for its operation, some explosions while the car is running or we can realize that it runs with difficulty.
This pump is located in the gas tank and in this model of car is under the cushion of the rear.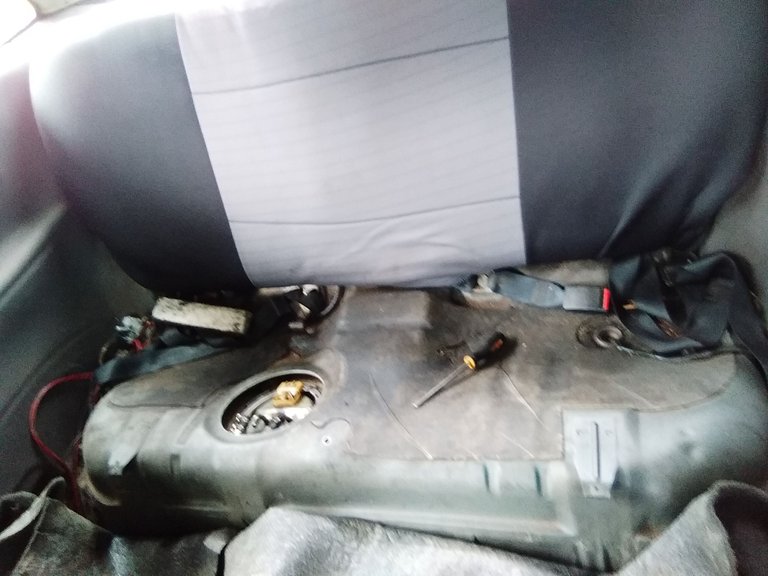 Se deben desconectar los cables y conexiones.
Cables and connections must be disconnected.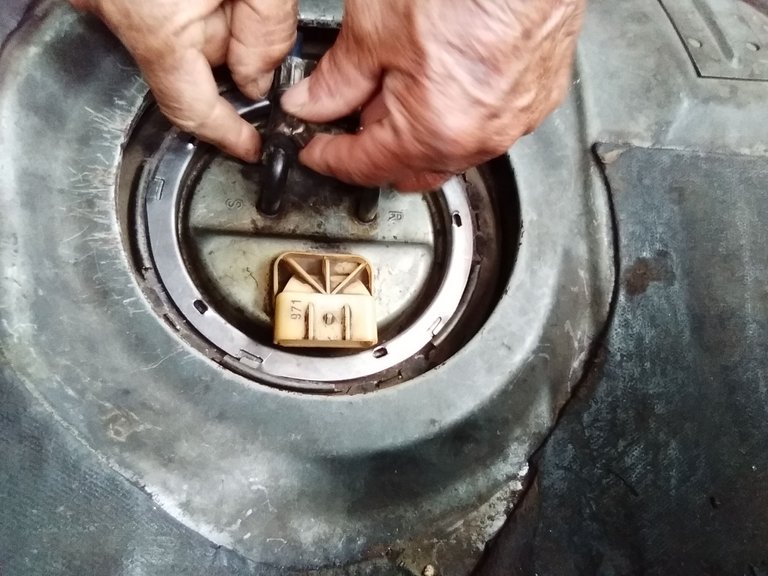 Quitar la arandela de transición qué e ajusta la bomba al tanque.
Remove the transition washer which adjusts the pump to the tank.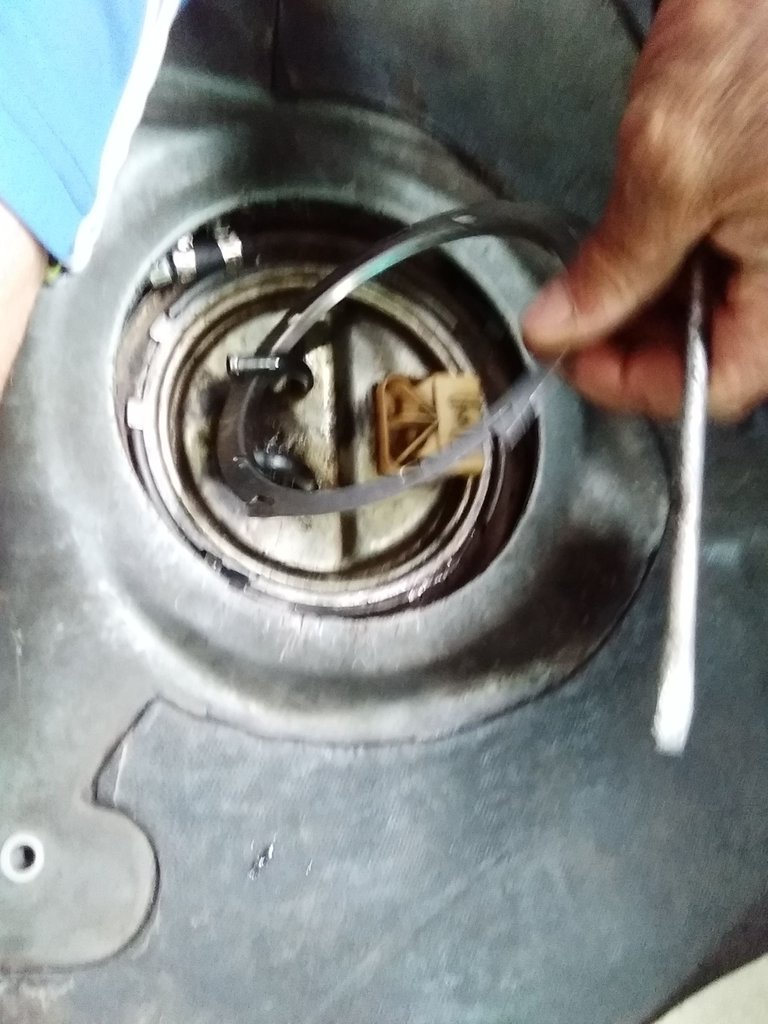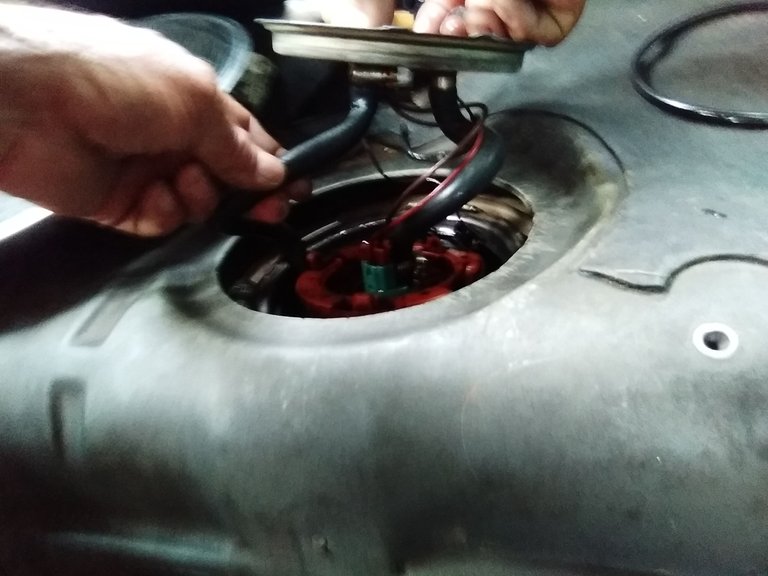 Pude observar que se debe extraer con cuidado quizás para no romper ningún cable y despegar los cables, para quienes lo harían por primera vez debe extraer con cuidado para que sepan dónde va cada conector.
I could see that it should be removed carefully perhaps so as not to break any wires and detach the wires, for those who would do it for the first time should remove carefully so that they know where each connector goes.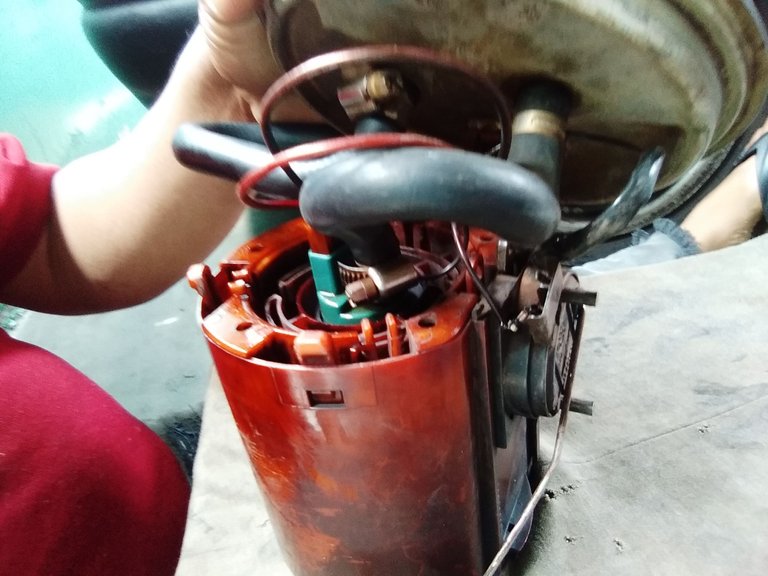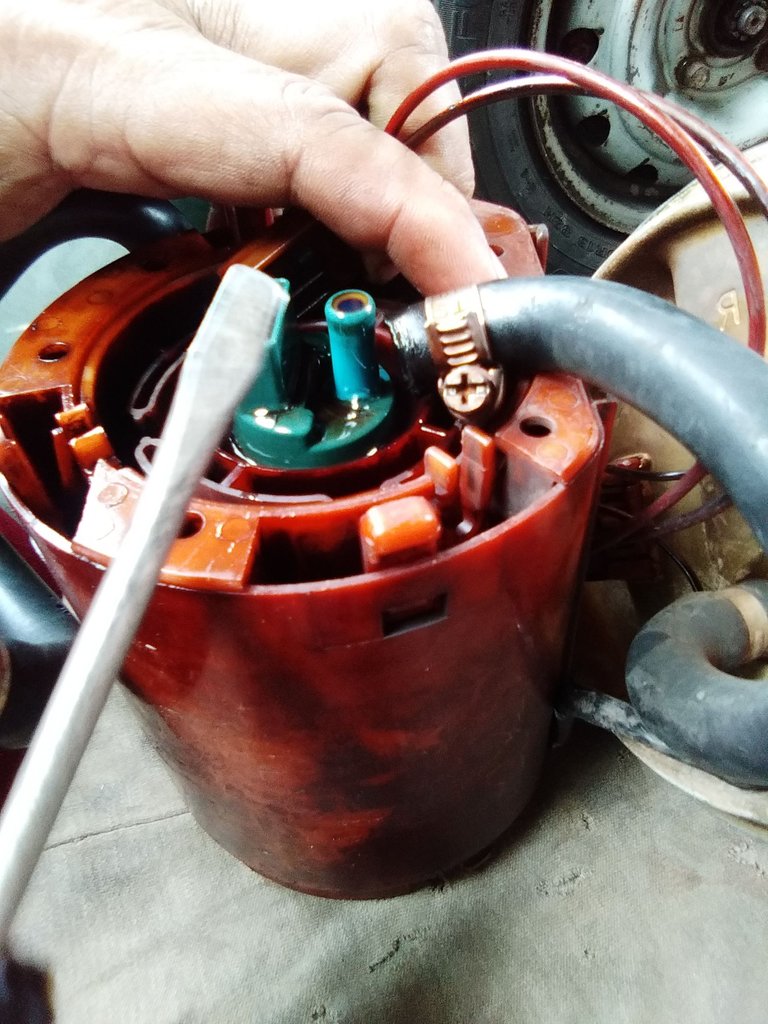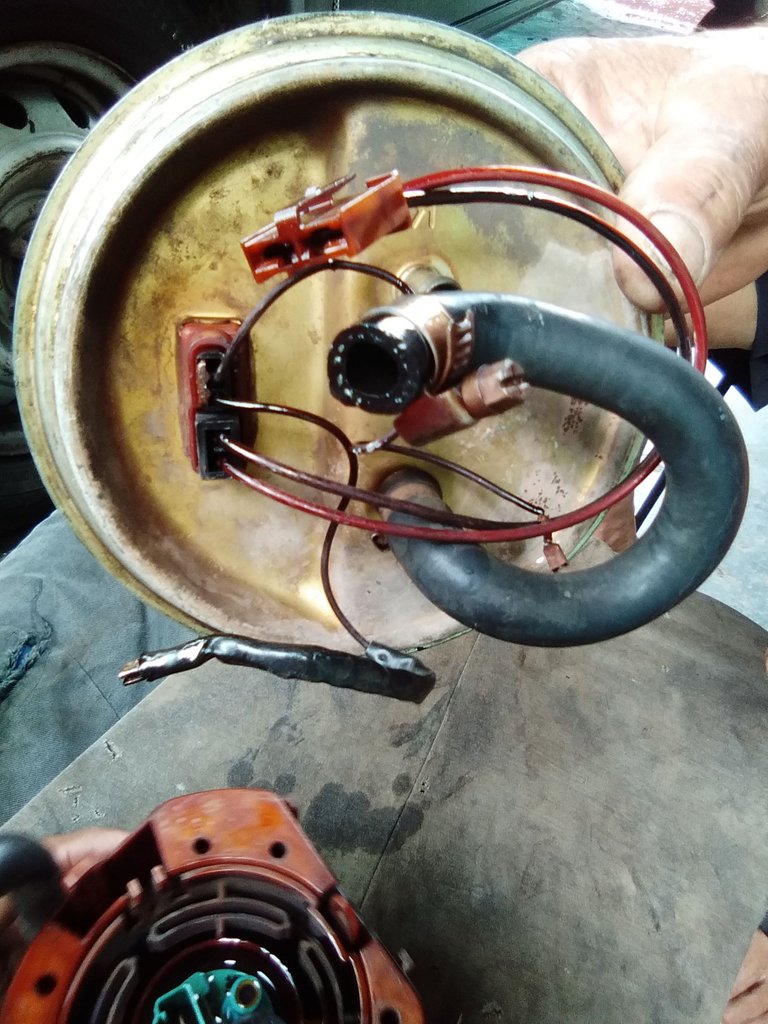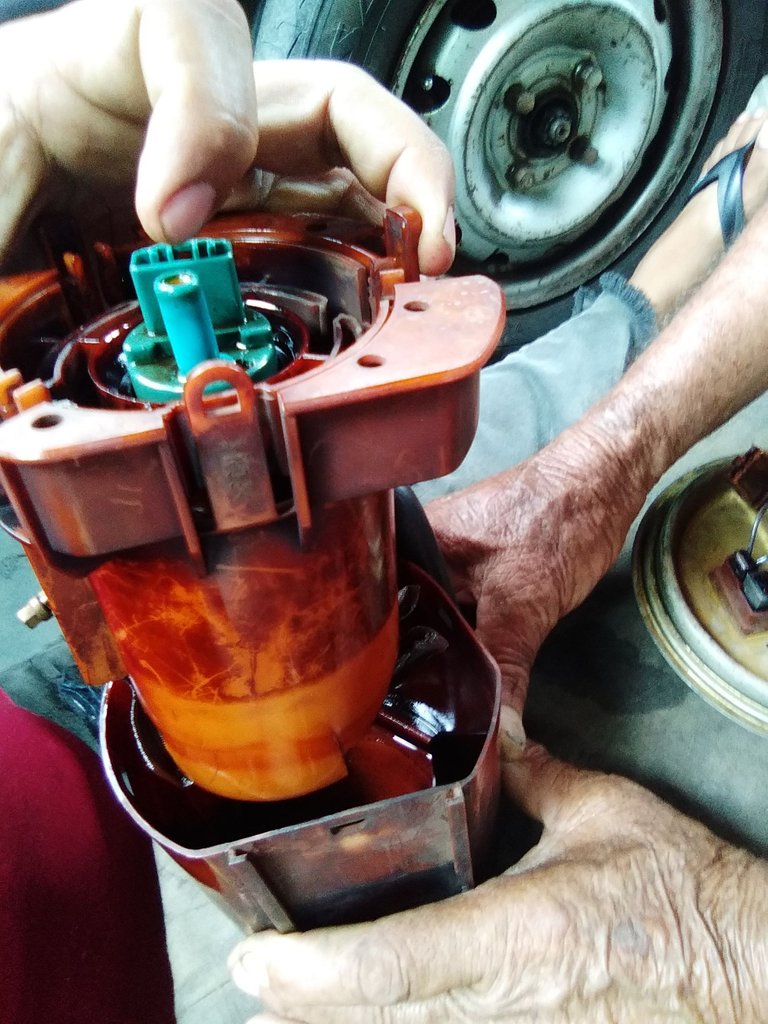 En la siguiente fotografía se podrá ver las condiciones en qué se encontraba este filtro, a parte también se encontró un trozo de plástico, no se sabe por dónde pudo haber entrado como saben es de muy difícil acceso.
In the following photograph you can see the conditions in which this filter was found, besides a piece of plastic was also found, it is not known where it could have entered as you know it is very difficult to access.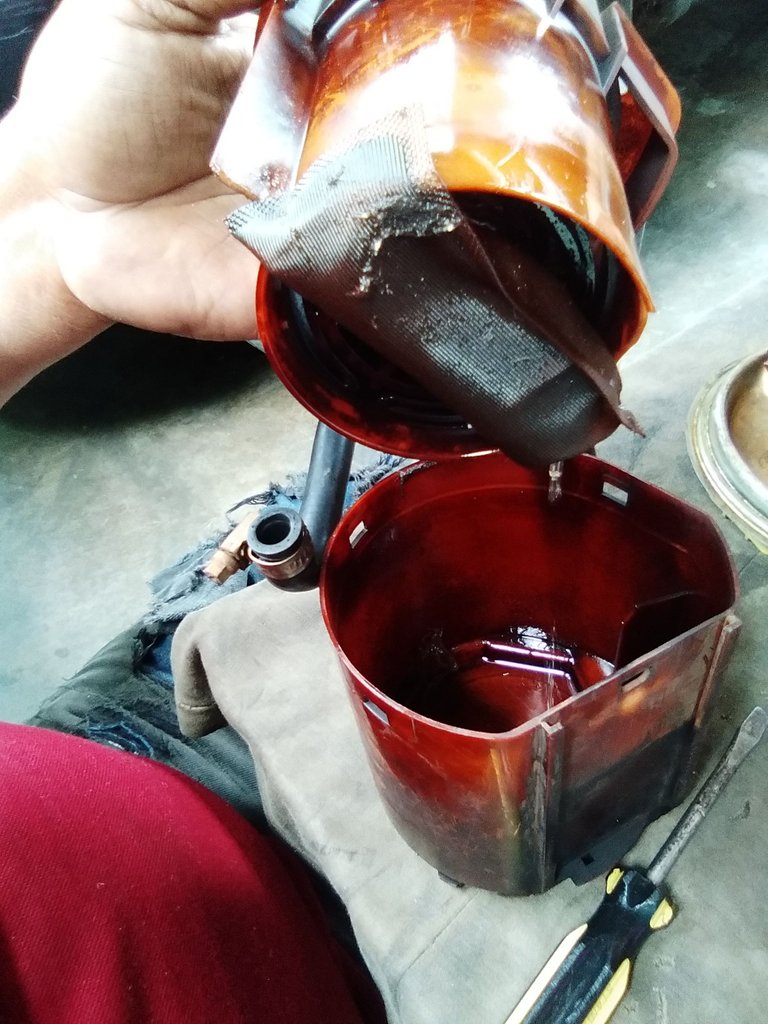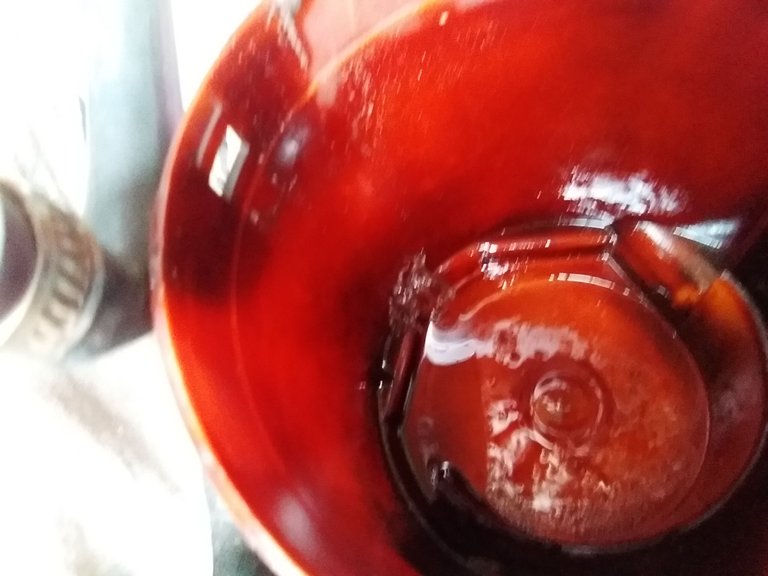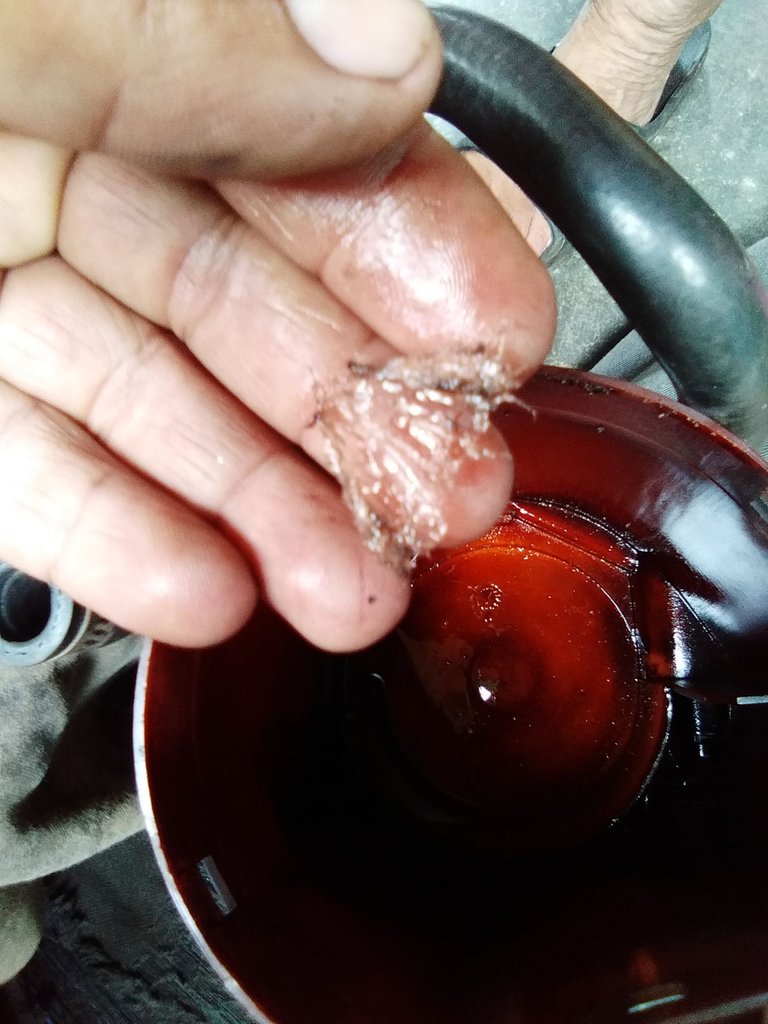 Se desprende el filtro de la bomba de gasolina y se realizó la sustitución.
The fuel pump filter came off and was replaced.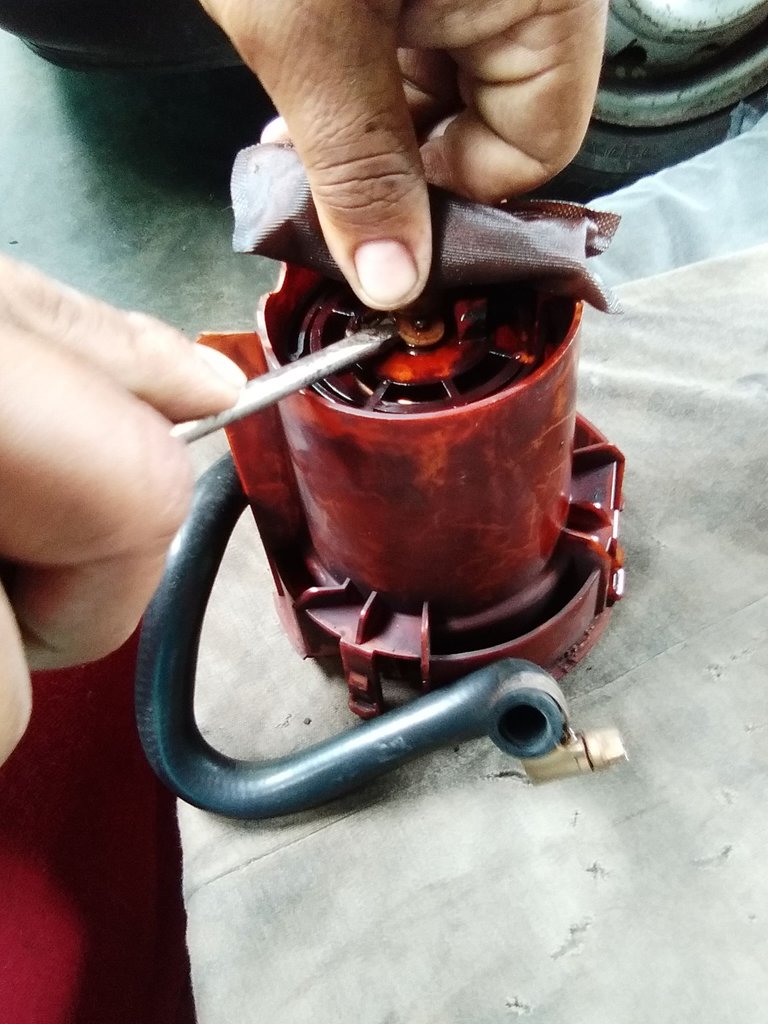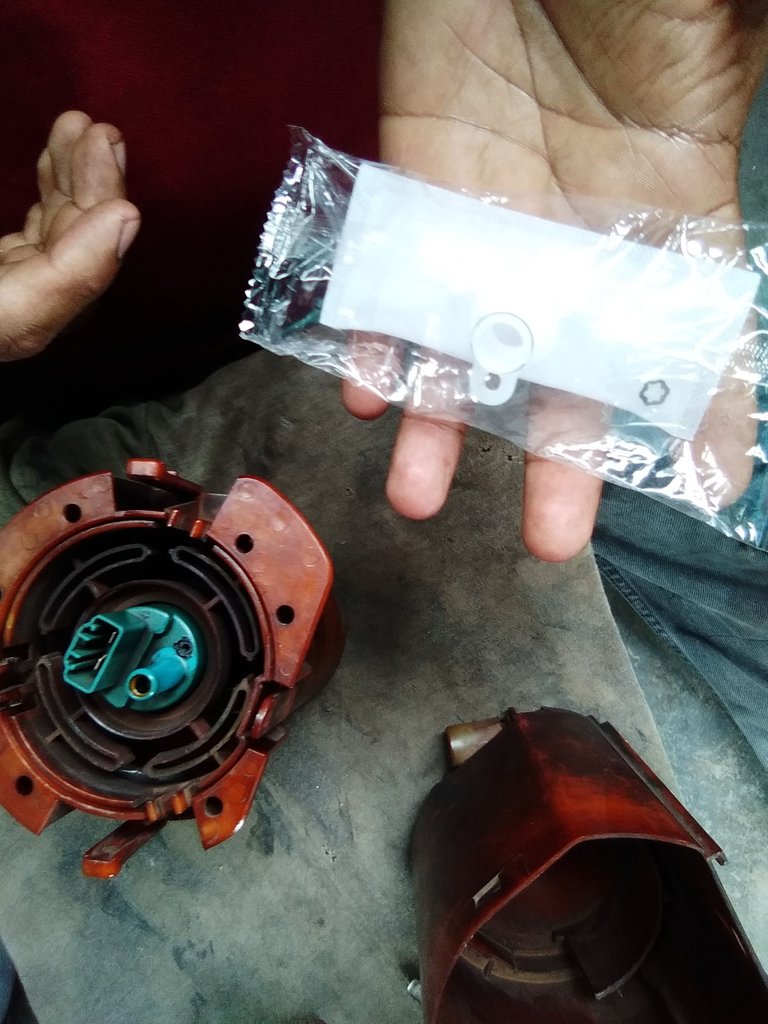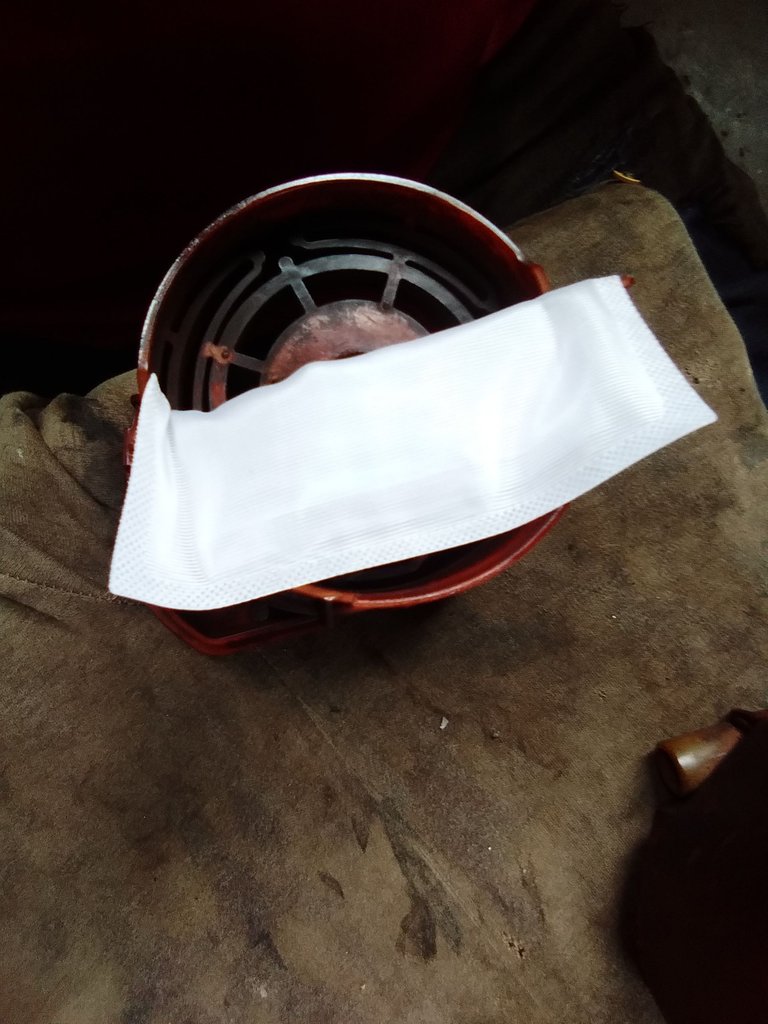 Listo, ahora armar nuevamente colocando los conectores en su respectivo lugar. Para nuevamente hacer la instalación en el tanque de gasolina.
Ready, now assemble again placing the connectors in their respective place. To do the installation again on the gas tank.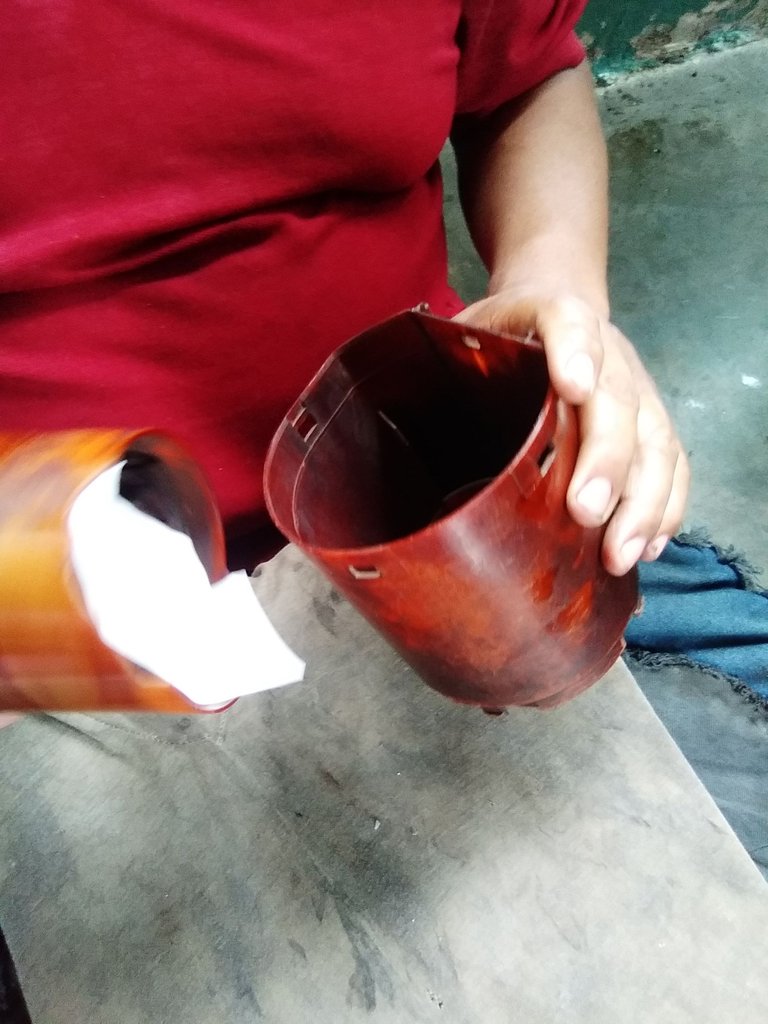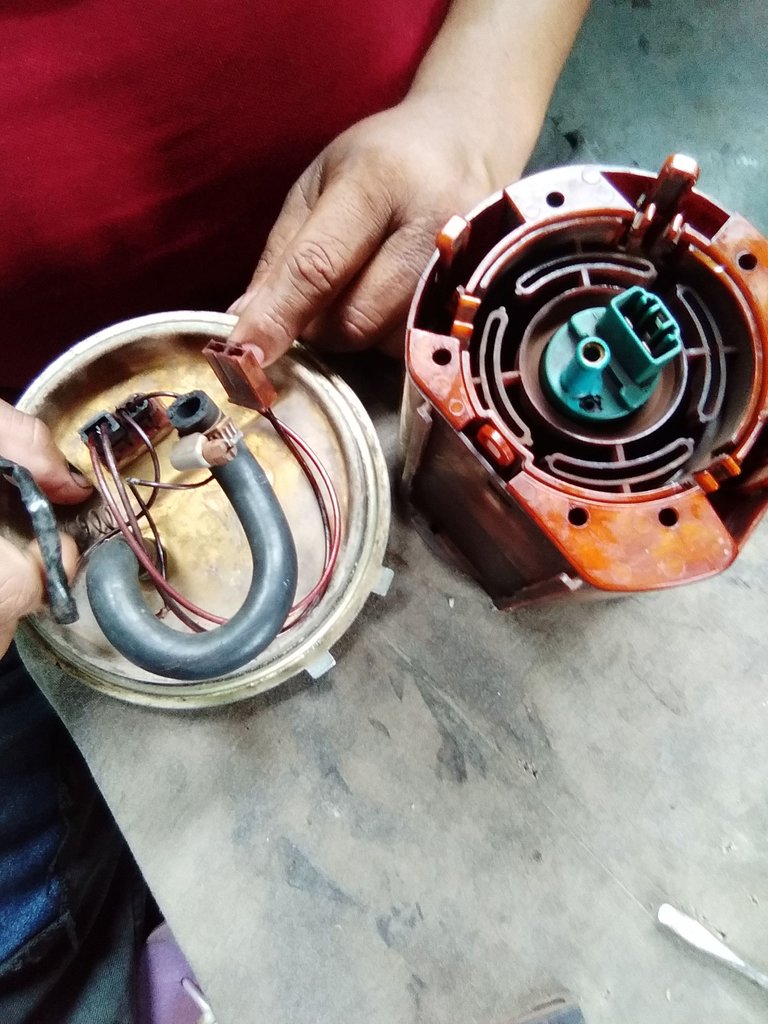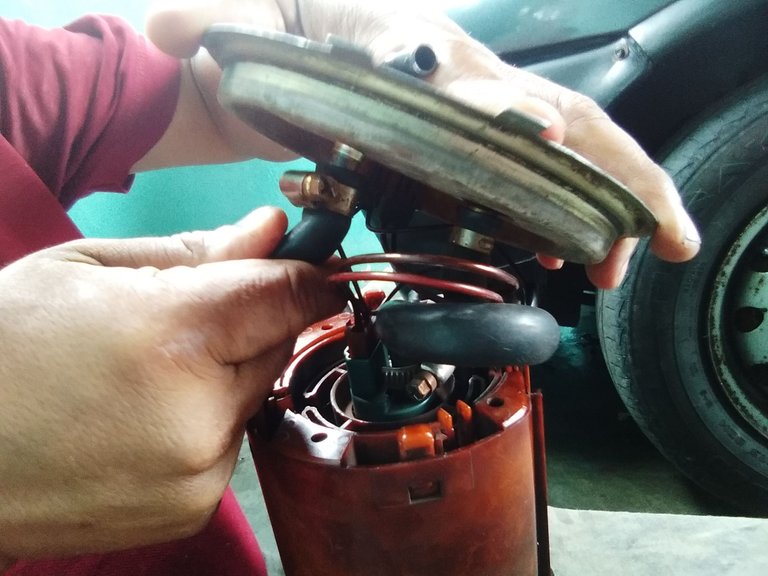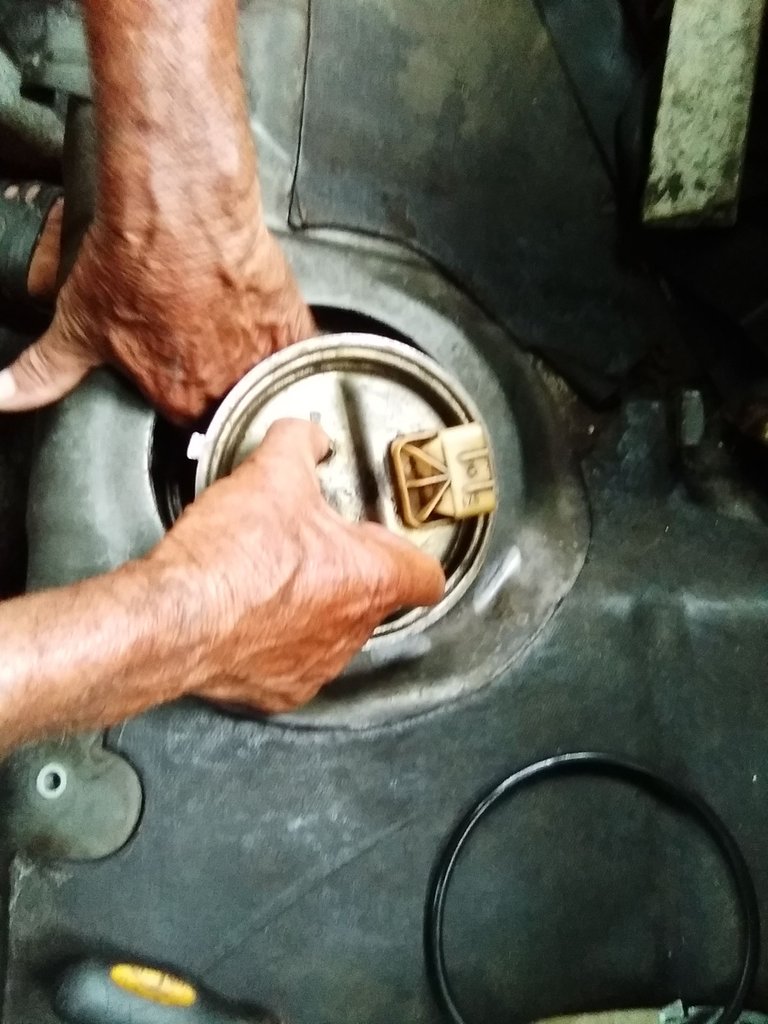 Para ajustar la bomba en el tanque se encuentra un empaque de goma (sello), me pareció que cuando complicó finalizar el trabajo, ya que estaba un poco estirada y esto hizo un poco complicado colocar en el encaje del tanque pero con paciencia se logró ajustar con la arandela de transición.
To adjust the pump in the tank there is a rubber gasket (seal), it seemed to me that when it complicated to finish the job, as it was a little stretched and this made it a little complicated to place in the socket of the tank but with patience it was managed to adjust with the transition washer.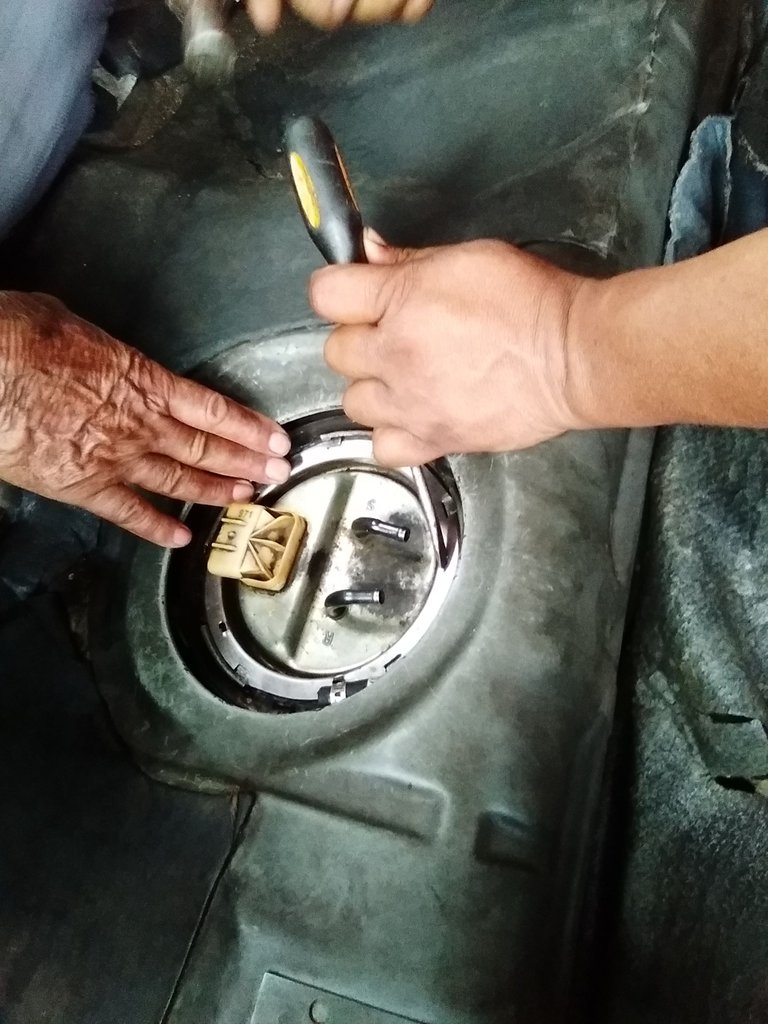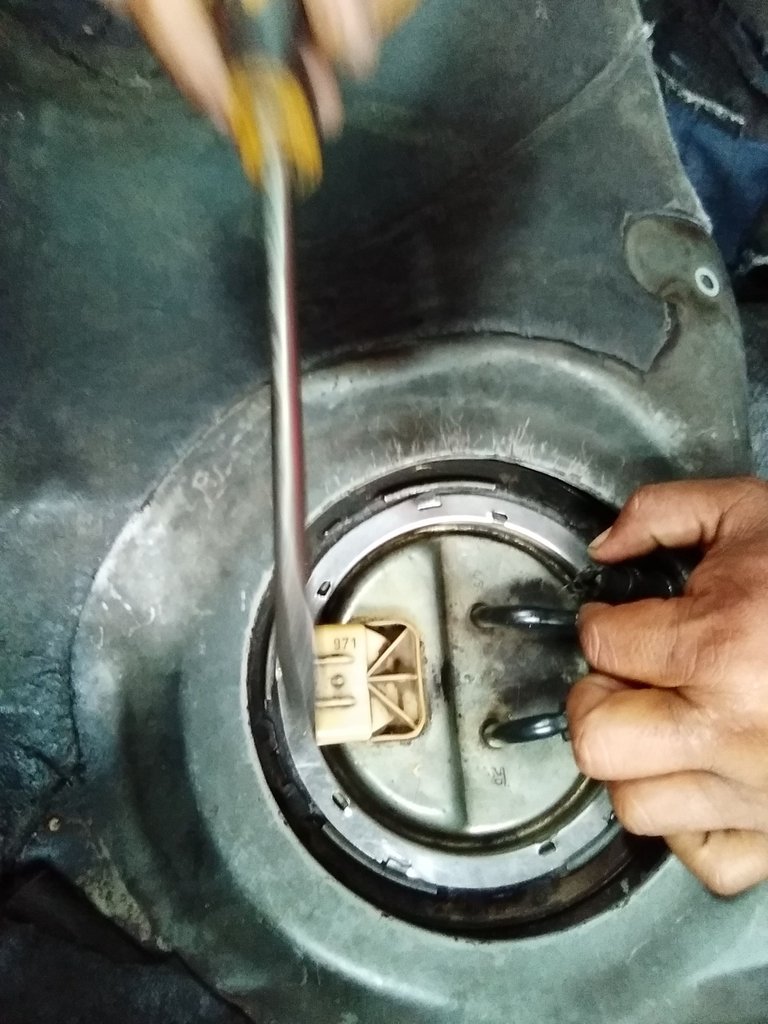 Espero amigos que le haya gustado mi publicación y también que les sea de utilidad en caso que tengan que hacer este tipo de trabajo.
Hasta pronto 👋. Y gracias por leer.
I hope my friends that you liked my publication and also that it will be useful in case you have to do this type of work.
See you soon 👋. And thanks for reading.
---
Las fotos son de mi propiedad tomadas con mi teléfono Alcatel
The photos are my property you send with my Alcatel phone.
Foto de portada editada por mi con la aplicación pixiz.com
Cover photo edited by me with the pixiz.com application.
Está publicación fue traducida en DeepL
This publication was translated at DeepL
---
---